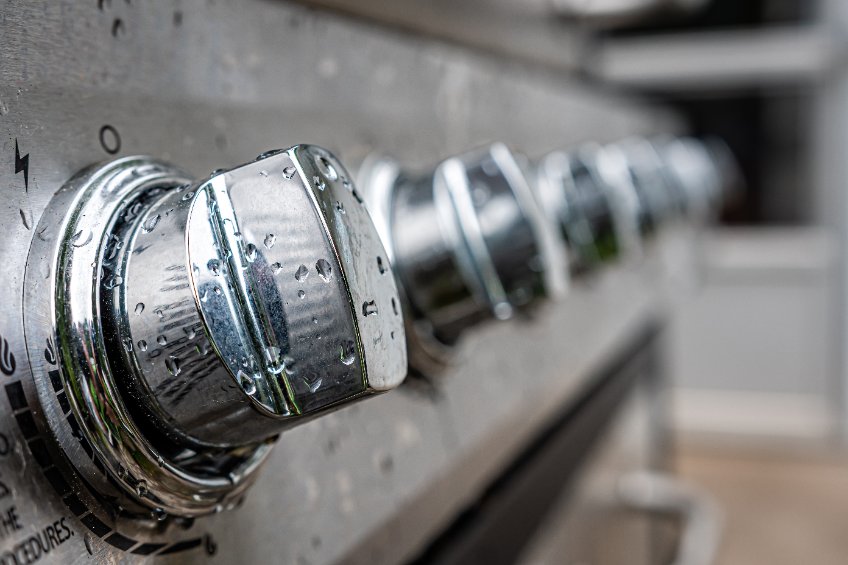 Grills are made to be kept outdoors, but the weather can degrade even the heaviest-duty materials.
No matter what your grill is made from, the rain will degrade the components and eventually lead to corrosion.
When the corrosion becomes deeper rust, your grill will eventually fail.
Can you leave a grill out when it rains? If you want your grill to last longer, you'll need to keep it covered.
Here's what you should do to protect your grill in any season.




Choosing the Right Spot for Your Grill
To keep your grill protected from the weather, it should be stored close to an exterior wall when it isn't in use.
This will protect it from the worst of the wind and rain.
For even better protection, keep it under an awning or inside a garage or shed.
This isn't practical or possible for everyone, which is why grill covers exist.
A grill cover will protect your grill from the rain even when it is out in the open.
You should use a grill cover throughout the year if you want to get the longest life from your outdoor cooking station.




The Advantages of a Grill Cover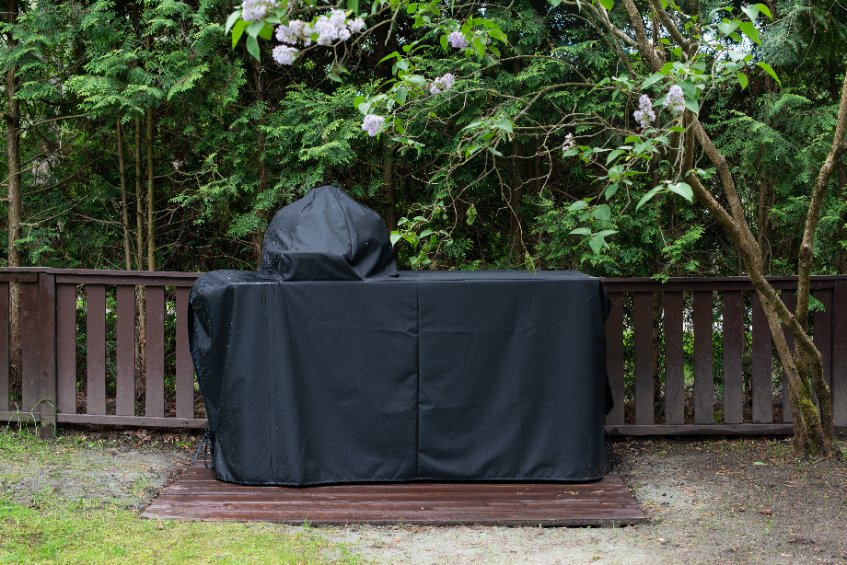 Primarily, your cover will keep water and moisture out, to prevent corrosion.
You'll also enjoy benefits like…
Keeping critters out of your grill.
Protecting the grill controls from children.
Keeping the grill surface looking its best.
Preventing leaves and debris from getting into the grill.
Keeping your grill covered will also reduce the amount of cleaning that you need to do.
When it's time to cook outdoors, you'll spend less time cleaning, which is always a positive.
Not Every Grill Cover is Created Equal
There's an extensive range of grill covers available on the market today.
Sadly, they don't all get the job done.
Some of the thinner covers are less water resistant and your grill will still get wet in heavy rain.
If the cover is too light or if it isn't well designed, it could blow off your grill in a strong gust of wind.
Ideally, you should choose a grill cover that will protect against rain using several layers of material.




The Best Grill Cover for the Rain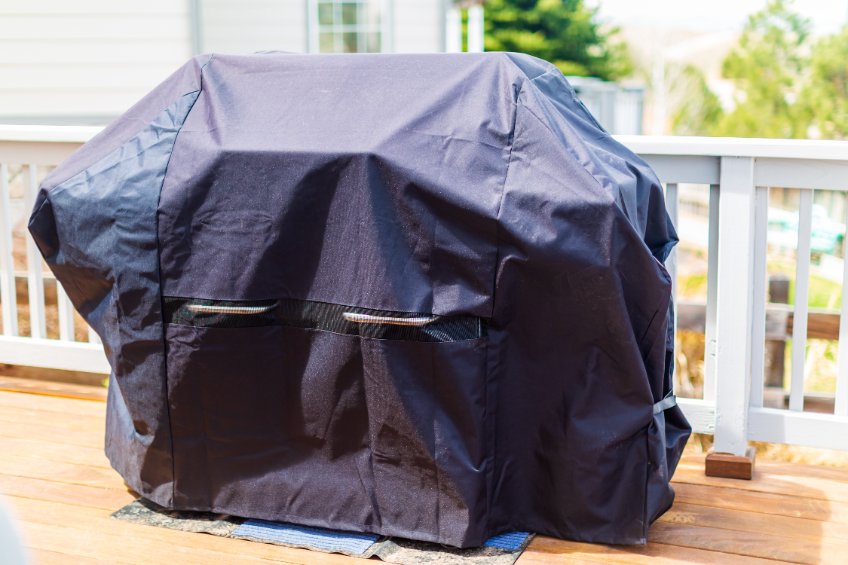 Keeping everything in mind, there's one grill cover that outperforms the competition.
The Grillman Premium Grill Cover is designed to offer protection in any weather scenario.
In addition to protecting your grill from rain, this cover will block UV light.
It will also keep the grill safe from snow, and it will even insulate the grill so that the materials remain stable even when there are dramatic temperature changes outside.
This grill cover is made from three layers to provide enhanced protection.
A UV-resistant and water-resistant coating is the first line of defense.
Then there's a thick 600D polyester layer for protection from the elements and impacts.
Underneath, there's a PVC waterproof layer to keep moisture and water off your grill.




Keep Your Grill Protected in the Rain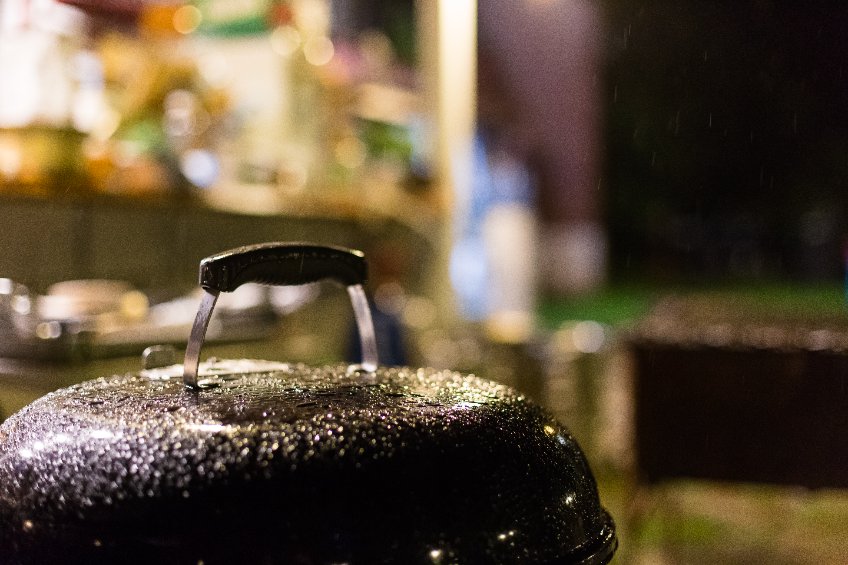 You can leave your grill out in the rain when you have a reliable grill cover.
An investment in a grill cover will ensure that your grill is protected and ready to go whenever you want to enjoy cooking outdoors.