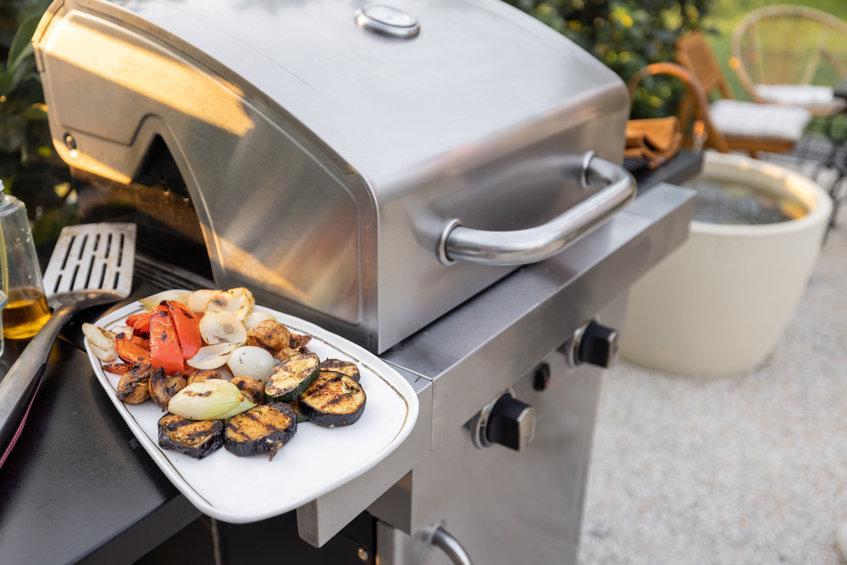 Don't need a large grill but still want some versatility, then what's the best 2-Burner gas grill for the money?
With direct and indirect cooking, you can go from a low BBQ to a high sear, all by simply turning a knob.
But with so many grills out there today, it can be difficult to find the best one.
And, as one of the most saturated segments of the market, there are a few options to consider.
What is the best 2-burner gas grill?
To save you time and money, we've found three that can all rightfully claim the top spot.
Char-Broil Classic 280 – The Best Budget 2-Burner Gas Grill for the Money
If you don't have a lot of money in your budget for a grill, you can still get something that does the job well.
The Char-Broil Classic 280 is a 2-burner gas grill that surprises you  with its features and its quality.
This grill has an open-style cart, which immediately cuts some of the cost.
While it's not made from stainless steel like some more premium grills, it does have high-quality coated steel that will last more than a few seasons for effortless grilling.
This grill has two main burners, giving you the option to cook with direct or indirect heat.
While it doesn't have a hood thermometer, that's not a big deal at the entry price point.
Where this grill does excel is with its added feature, a side gas burner.
This ups the versatility by allowing you to add a skillet, pot, or griddle plate on the side shelf.
It's a feature that isn't often found at this price, and even some of the more expensive 2-burner gas grills don't have this.
If you simply want to cook great food with a grill that's made well, this one will take care of all your basic requirements without breaking the bank.
Char-Broil Performance Cabinet Grill – The Best Mid-Range 2-Burner Gas Grill for the Money
If you have a little more to spend, you can step up to a grill that's made entirely of stainless steel for the best durability.
The Char-Broil Performance 2-Burner Gas Grill is an interesting option with some great features that make it worth the step up in cost.
First, the material choice is important.
Stainless steel will resist rust and have the grill looking better for longer.
It's also highly resistant to heat so warping or burn-through won't be an issue.
While this grill doesn't have a side burner, it does have two powerful main burners with an electric ignition system to make the grill a pleasure to use for every cooking session.
And, unlike the cheapest grill on our list, the Char-Broil Performance Cabinet Grill has a hood thermometer so it's easier to check and maintain temperatures when you are cooking with the hood down.
With 310 square inches of primary cooking area, this is right in the sweet spot for family cooking or entertaining small groups of friends and family.
Napoleon Rogue 365 – The Best Premium 2-Burner Gas Grill for the Money
If you can step up in price for a premium gas grill, the Napoleon Rogue 365 is the one to go for.
The improvement in the fit and finish with this model is a major step up from the others on this list.
Napoleon is known for making some of the best grills in the industry, and this one justifies its price.
With the construction of stainless steel and porcelain enamel steel, this grill is designed to last.
It has folding side shelves so it can be easily stored or rolled on its enclosed cart to fit into compact spaces.
It features a side burner to give you more versatility with your outdoor meals.
Two main burners provide commercial performance with reliable ignition and even heating across the grill surface.
This grill has steel sear plates that vaporize juices from food to infuse rich smoky flavor.
The plates also help to cut down on mess and prevent flare-ups.
With 365 square inches of main cooking area, it's the biggest grill on this list and you will notice the difference.
Whether cooking with direct heat or indirect heat, you'll be able to work with a number of ingredients from a whole chicken to BBQ roast and brisket.
The Rogue series of grills has the best warranty of any of the other models we've covered.
You'll get 15 years warranty on all the essential elements including the castings, base, lid, and cooking grids.
The tube burners are covered for 10 years.
Enjoy Grilling Outdoors When You Choose a Reliable Cooking Station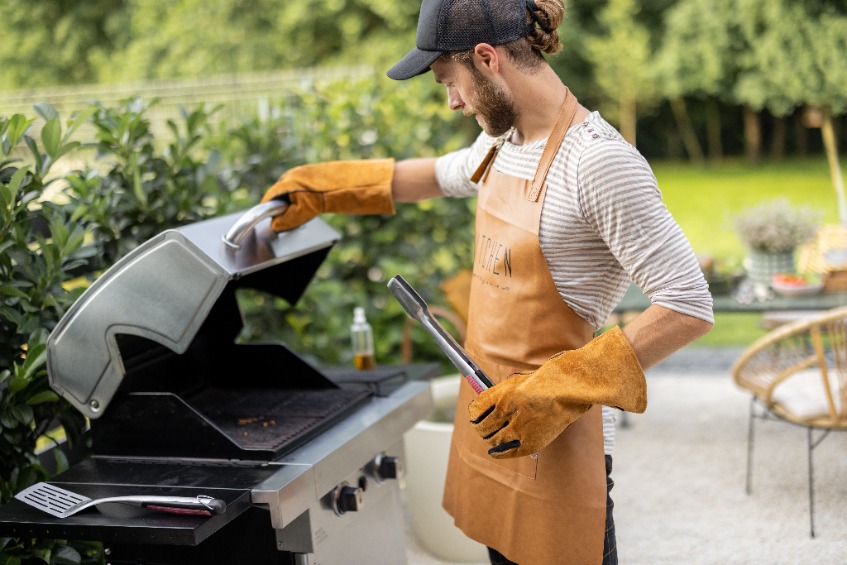 Any three of the above grills could be considered the best 2-burner gas grill for the money.
No matter your budget, you have options that will give you a fantastic cooking experience for many years to come.