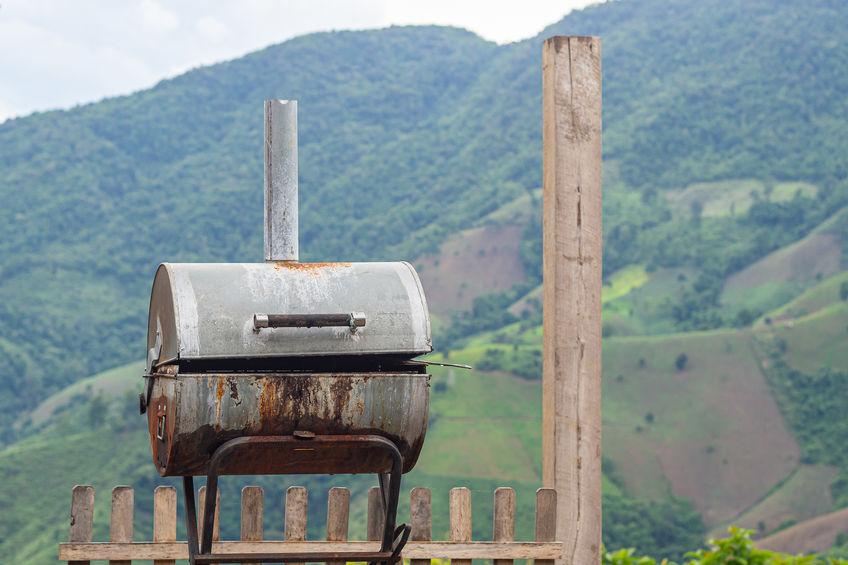 Many of the best grills on the market are designed to resist rust and other damage.
But, due to the nature of even the best materials, including stainless steel, rust or at least some form of corrosion is a risk.
Even powder-coated and porcelain-enamel grills can rust if the finish is compromised.
If you're looking to make a long-term investment and your key requirement is a rustproof grill, you may have come up short in your search for the right product.
This guide will help, as we find a grill that is impervious to rust, with no exceptions.




Grills That Won't Rust – Here's a Summary of Our Recommendations
Charcoal Grills That Won't Rust
Best Rust-Resistant Gas Grills
The Material that Makes a RUST-PROOF Grill
Grills are typically made from various materials, and while no material is completely immune to rust, some materials are more rust-resistant than others. The key to a rust-proof grill is choosing the right material and taking proper care of it. Here are some materials commonly used in rust-resistant grills:
Stainless Steel: Stainless steel is one of the most popular materials for rust-resistant grills. It contains chromium, which forms a protective layer on the surface of the metal, preventing rust from forming. Stainless steel grills are durable and can withstand outdoor conditions.
Cast Iron with Porcelain Enamel: Cast iron grates or grills coated with porcelain enamel are less likely to rust compared to bare cast iron. The porcelain enamel acts as a barrier between the iron and moisture, preventing rust. However, these grates can chip or crack over time, which may expose the underlying cast iron.
Aluminum: Aluminum grills are lightweight and naturally resistant to rust because they develop a thin layer of aluminum oxide on their surface, which protects against corrosion. However, they may not be as durable as stainless steel grills.
Ceramic: Ceramic grills, such as Kamado-style grills, are known for their excellent heat retention and rust resistance. The ceramic shell does not rust, but you should still be cautious with metal components like hinges and grates.
Infrared Technology: Some modern grills use infrared technology and materials like stainless steel or ceramic to create a rust-resistant cooking surface. Infrared grills evenly distribute heat and can be less prone to rust.
It's worth mentioning that while these materials offer rust resistance, they are not completely immune to corrosion.
Proper care and maintenance, such as regular cleaning and protection from harsh weather conditions, are essential for prolonging the lifespan of a rust-proof grill.
The best option, and the one to go for if you want a rust-free grill, is to choose one that is made from high-grade cast aluminum.
Consider These Rust Proof Gas Grills
There are a few models that you can consider, with even some of the most affordable grills offering excellent rust resistance for seasons to come.
We mentioned earlier that Aluminum is one of the best materials for a rust-free grill.
Aluminum develops oxidation when exposed to the air, and it's this oxidation that prevents rust.
The outer patina may suggest that the grill has degraded.
In reality, this patina is what protects the material underneath.
While you don't need to choose aluminum when you want rust proof gas grills, it does help.
The Weber Q3200 Gas Grill
There's a reason why Weber is the most trusted brand in the US when it comes to quality grills.
This grill has been made with detail and with small convenience features that will surprise you.
The lid and the body are made from cast aluminum that has a thermometer in it.
Has two stainless steel burners, a handle with a light, removable folding side tablets, and porcelain-enameled cast-iron cooking grates.
The Weber Q3200 also features a glass-reinforced nylon frame, an electronic ignition system, and a grease tray.
Apart from being rust-proof, cast aluminum has the same strength as metal but it weighs less.
This grill weighs only 85 lbs, making it ideal for portability.
It can withstand high temperatures, is resistant to corrosion, has very good hardness and strength, and has excellent thermal conductivity.
The total burner output is 21,700 BTU with 393 square-inch of total cooking area.
The bottom shelf is reserved for the LP tank.
Weber offers a separate warranty for the bigger parts of the grill.
The cook box, lid assembly, stainless steel burner tubes, cooking grates, and all the plastic components have a warranty of 5 years.
The remaining parts have a warranty of 2 years. You can be assured that the grill's parts won't rust or develop any holes in it.
If you are thinking about a gas grill that won't rust for personal use or a small family, then this grill is worth a look.
The Nexgrill Portable Gas Grill
Portability is a key requirement for many grill buyers.
If you find yourself looking for rust proof gas grills and want something that you can use on your patio, for tailgating, or even for camping and fishing trips, the Nexgrill 1-Burner Portable Gas Grill is an excellent choice.
This grill is made from cast aluminum to ensure that it will never rust or succumb to the elements.
You can use this grill with disposable gas canisters, making it a convenient choice whether you are at home or on the road.
Despite being a compact and portable grill, it still offers cooking space suitable for two to four people.
There are 183 square inches of cooking area and a powerful 8,000 BTU main burner.
You can cook with the lid up or down, although there's only a small amount of clearance so you'll need to keep that in mind.
Easy to assemble and use, this is the best choice if you are in the market for the best portable rust proof gas grills.
Huntington Aluminum Liquid Propane – A Gas Grill That Won't Rust
A larger grill for the home might be more your style.
The Huntington 30040HNT is a durable cast aluminum grill that ensures excellent heat performance in a grill that won't rust.
This grill is everything that you would expect from any cart-style model, with the exception that the cook box is made entirely from cast aluminum.
It's a fairly large grill with 340 square inches of total cooking area, making it ideal for everyday family meals and for entertaining.
The cook box is one of the standout features.
The aluminum construction makes for a slick and unique finish that looks noticeably different from other traditional gas grills.
There is a side burner integrated into the cart, producing 10,000 BTU making it ideal for pots, pans, and skillets.
You can prepare sauce and stews on the side, or use your favorite pan to sear steaks and other ingredients before finishing them on the main grill with the hood down.
The main burner system produces up to 30,000 BTU of heat, and it's highly efficient thanks to the aluminum construction.
The inside of this grill gets hotter quicker and maintains its temperature better than most steel grills. And, it comes with the advantage of being a grill that won't rust.
This grill is affordable, thanks to the simple cart design and the fact that the cast aluminum cook box is relatively easy to produce.
That means you can save money on a grill that will provide a long return on investment.
While the cart is smaller than some competing models, the affordability and longevity more than make up for any compromises that you make.
Char-Broil X200 Portable Tru-Infrared Grill
The Char-Broil Grill2Go Portable Tru-Infrared Grill is an option to consider as you compare rust-free grills.
Char-Broil is a trusted name in the industry, most well-known for its traditional cart grills.
The company presents here a portable grill that is made with a cast aluminum cook box that will never rust.
It's one of the few true rust-free grills on the market today.
This grill comes with a price premium when compared to something like the Nexgrill, but it also has some added technology that could enhance your cooking experience.
The Char-Broil has a Tru-Infrared system that creates infrared heat inside the firebox, ensuring that food is cooked more thoroughly with high heat.
Infrared heat is generated from the standard gas burner and some clever design approaches.
The cooking grates are designed with a unique venting system that allows for a rapid buildup of heat.
High temperature isn't just about cooking quickly.
It's known that high temperatures improve the searing of food, which creates a crust, and therefore flavor.
Charcoal is known for producing high infrared heat, but with this grill, you can do it without the need for solid fuel.
This compact grill has 200 square inches of cooking area, making it ideal for up to four people.
It's a great option for camping and tailgating.
Because it's a portable grill and is more likely to be subjected to bumps and extra wear and tear, the aluminum construction is a huge advantage.
Aluminum is lighter than steel but incredibly strong.
And, of course, it also allows for a grill that won't rust.
This model is also affordably priced, giving you the ideal solution whether you want to take it on the road or use it on your patio, deck, or outdoor tabletop at home.




The Best Charcoal Grill That Won't Rust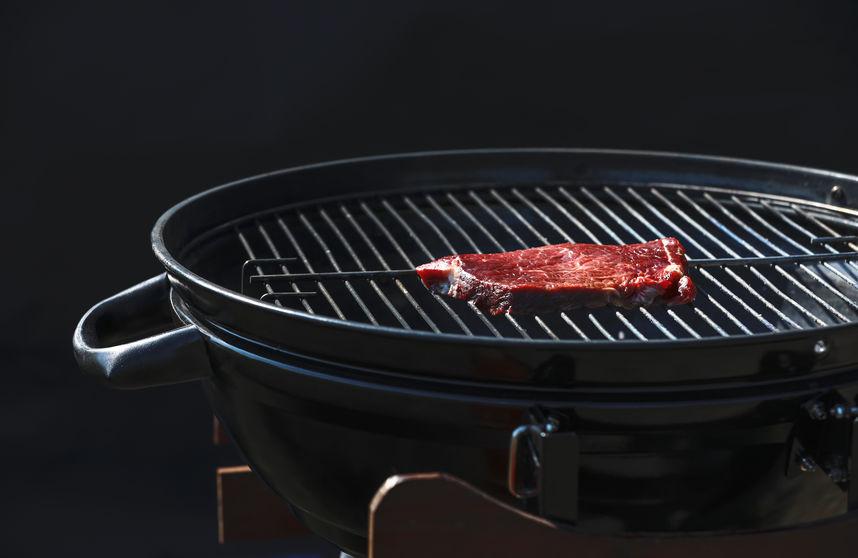 Gas is by far the most popular way to grill outdoors, but charcoal is an alternative that more people are turning to every day.
Charcoal is the traditional way to grill, and there is a host of advantages that can be enjoyed when cooking with charcoal.
For flavor, many home grillers swear by charcoal, preferring its smoky taste and high heat potential that results in the perfect sear.
If you're looking for the best grill that won't rust, charcoal is an option.
When it comes to the best charcoal grill that won't rust, there are two that come out above the competition.
PK Grills Charcoal Grill and Smoker PK360
One of the original innovators in rust proof grills, PK Grills makes what is arguably the best charcoal grill that won't rust.
The PK Grills PK360 is a charcoal grill and smoker with a unique capsule design.
The cast aluminum body is guaranteed to never rust, thanks to the inherent properties of the material.
You could use this grill in any season, year after year, without any risk of the firebox rusting or otherwise deteriorating.
This is important for a charcoal grill.
Because charcoal can get incredibly hot and comes into direct contact with the grill, it can cause damage over time when looking at the average steel grill.
This one will go the distance and for a slight price premium over similar models, it's worth the extra money.
The capsule design is thick and heats more evenly than steel. It also heats faster, so you'll be up to cooking temperature quickly.
The capsule also allows for smoking and top-down cooking with consistent heat.
If you want to impart rich charcoal and wood flavor, this is the best charcoal grill that won't rust.
There are four vents to allow for accurate temperature control and there's a thermometer integrated into the design.
It's easy to create two cooking zones, giving you a rapid sear on one side of the grill, with a lower temperature for indirect cooking on the opposing side.
Another unique feature of this grill is the fact that the main capsule can be completely detached from the stand, making it ideal for camping and road trips when you want a larger and more capable grill.
Incredibly versatile and rust proof, this is not only the best charcoal grill that won't rust, but it's also one of the best grills overall if you want something perfect for every scenario.
PK Grills Charcoal Grill and Smoker PK300
If you think the PK360 is the best charcoal grill that won't rust, but you want something slightly smaller, the PK Grills PK300 is the grill for you.
Everything fantastic about the bigger model is available with his one.
It's slightly smaller with 300 square inches of cooking area, but it's still more than enough for family cooking and entertaining.
Because this is a cast aluminum grill, the heating is consistent, so you can use more of the cooking area than you would be able to with a comparable gas grill.
This model also features a four-point venting system, allowing for accurate heat control.
It is built into a durable cart that allows for easy portability, although the grill can be removed to be integrated into a custom cart or stand.
The aluminum construction is premium, giving confidence that the grill will last for many seasons to come.
The hinge design is particularly impressive, making it essentially impossible to break the hinge with normal operation.
Whether smoking with charcoal and wood chips or grilling at high heat, this is the best charcoal grill that won't rust when you want something slightly smaller than the PK Grills P360.
Choose PK Grills When You Want the Best Charcoal Grill That Won't Rust
PK Grills is one of the best grill manufacturers around today.
Offering a traditional charcoal experience with a rust proof aluminum body, this brand is your first choice when you want premium quality.
Rust proof designs are suitable for every season.
Premium finishes make these grills look impressive.
Charcoal is a solid fuel that you can use anywhere.
You'll get real authentic smoky flavor no matter your ingredients.
Cook with charcoal and make an investment in PK Grills that will never rust.




The Best Rust-Resistant Grills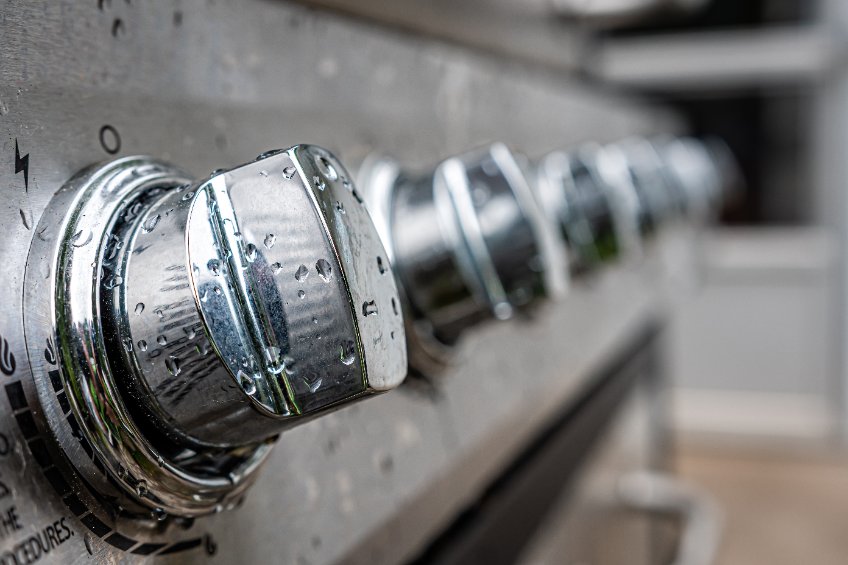 Aluminum grills are rust proof and with the right care, could last for a lifetime.
There are also rust-resistant grills available that can provide excellent performance with more traditional materials.
While these grills can technically rust, they are made with materials that will resist moisture and corrosion to provide long years of service and a great return on your investment.
Napoleon Prestige 500
Made by one of the world's top grill manufacturers, the Napoleon Prestige 500 is a stainless steel grill that is designed to be durable and capable in a range of scenarios.
It is feature packed with a range of impressive additions that set it apart from similarly priced grills.
The Prestige 500 has…
500 square inches of main cooking area.
A rotisserie system with a rear burner.
Four main burners.
A side burner.
An all-stainless steel cart design.
This grill is a great choice when you want a modern cart grill that works with gas and is designed to resist rust.
Weber Genesis S-335
Weber offers the Genesis S-335 for home cooks that want a durable natural gas grill that will resist rust.
This rust-resistant option is made from a combination of stainless steel and coated steel.
The materials and finish are high-grade to ensure years of performance with rust through the firebox or other components.
This Weber S-335 has…
Three main burners.
A side burner.
A large storage cabinet.
An integrated searing station.
500 square inches of main cooking area.
Weber is a brand known for its quality, excellent warranty, and reliable customer service.
This is one of your best choices for a rust-resistant grill.
Weber Spirit II E-310
If you want something more affordable but just as durable as the other rust-resistant options, you can consider the Weber Spiri II E-310.
This is one of the world's most popular grills.
It's made from stainless steel, coated steel, and enameled steel.
The materials resist rust and the cooking performance is on par with the very best.
The Weber Spirit II E-310 has…
529 square inches of cooking area.
Three main burners.
A double-walled hood for consistent top-down temperatures.
High-quality construction that beats the competition.
This is one of the best grills to simply get the job done.
Rust-resistant is on par with the best non-aluminum grills.
Char-Broil Tru-Infrared Performance Grill
Char-Broil is known as one of the more budget-friendly brands on the market.
But even at a reasonable price, the Char-Broil Performance Tru-Infrared 3 Burner Grill is a great option.
This grill is made almost entirely from stainless steel, setting it apart from other grills at its price point.
The Char-Broil Performance Grill has…
Three main burners.
450 square inches of cooking area.
A side burner.
Construction that goes beyond the price point.
Reliable porcelain cooking grates.
Durability on a budget is what you can expect with this rust-resistant grill.




Tips to Keep Your Grill in Mint Condition (Rust Free)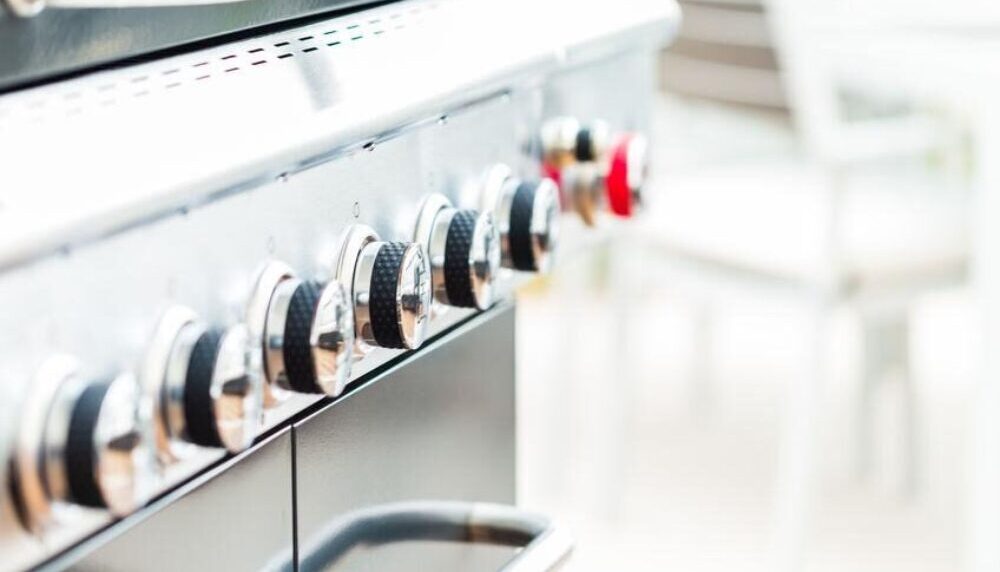 Keeping your grill in mint condition can be a challenge, especially when it's exposed to harsh weather and constant use.
With a little care and attention, you can keep your grill in pristine condition and rust-free.
Follow our tips to take care of your grill, no matter the make or model.
Clean your grill regularly. The best way to prevent rust from developing on your grill is to clean it regularly. Make sure to remove any leftover food particles and grease after every use. Use a bristle-free wire brush to remove debris from the cooking grates, and a grill cleaner or warm soapy water to clean the other parts.
Use a grill cover. When your grill is not in use, cover it with a weather-resistant cover to protect it from rain, snow, and other harsh weather conditions. This will also keep dust and dirt from accumulating on your grill. There are covers available for every grill size and shape. Start by looking at these Grill Govers by Nexcover, available in a range of sizes.
Oil your grill grates. Before cooking, brush oil onto the grates to prevent food from sticking and to create a protective barrier between the grates and the food. This will help prevent rust from forming on the grates.
Use rust-resistant materials. When purchasing a grill, look for one that is made from rust-resistant materials such as stainless steel, cast iron, or aluminum. These materials are less likely to rust and will last longer.
Store your grill indoors. If possible, store your grill indoors during the off-season or when not in use. This will prevent it from being exposed to harsh weather conditions and will extend its lifespan.
Check for rust regularly. Inspect your grill regularly for signs of rust, especially in areas that are prone to rust such as the grates, burners, and other metal parts. If you notice any rust, remove it with a wire brush or sandpaper and apply a rust inhibitor to prevent it from spreading.
Avoid Liquids – While it might be tempting to baste food as it cooks, doing this can reduce the lifetime of your grill. Liquids burn and build up on the firebox and burners, and can cause blockages and rust. If you do add liquids while cooking, be careful to minimize dripping.
With some simple steps, you can keep your grill in mint condition and prevent rust, pitting, and other types of deterioration, and in return extend its lifespan.
There's a Perfect Rust Free Grill for You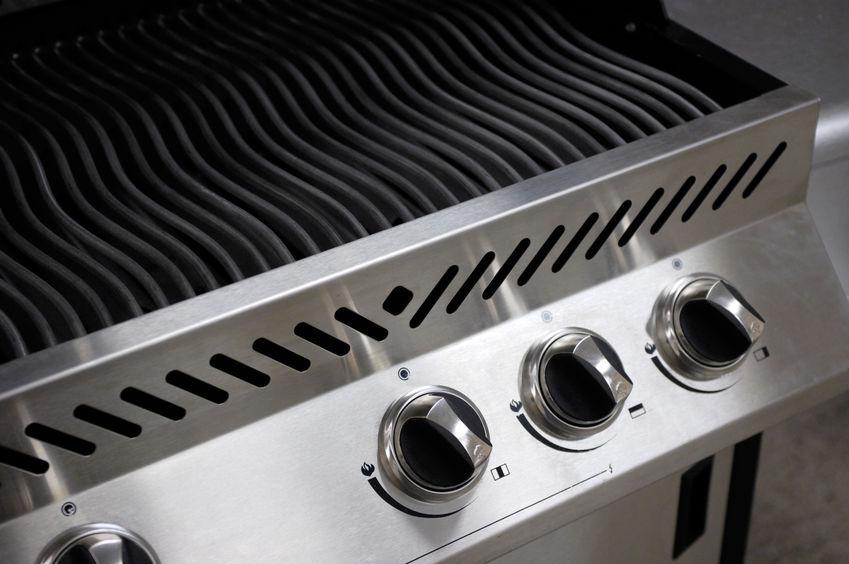 When it comes to grills, the market offers an extensive array of choices today.
To assist you in finding the ideal rust-free aluminum grill that suits your specific needs, we offer valuable tips and recommendations.
Whether you have a preference for charcoal or gas cooking, you'll encounter dependable options that align with your budget, including portable grills that offer the convenience of mobility.
If you lean toward the more traditional steel grill, fret not.
There are still impressive selections available that are engineered to resist rust, ensuring durability and performance.
While the average lifespan of most grills today hovers around five years, some can endure much longer, especially if you opt for a rust-free aluminum grill.
With diligent care and maintenance, these grills have the potential to serve you for decades to come.
Investing in a rust-free grill not only enhances your cooking experience but also makes a positive contribution to the environment. Y
ou can concentrate on perfecting your culinary creations without the hassle of hunting for spare parts or contemplating grill replacements.
Given the myriad compelling options in the market, there's simply no reason to settle for anything less than a rust-free grill for your next purchase.
It's a decision that guarantees a gratifying and enduring grilling experience.