Char-Griller is one of America's favorite grill brands.
It offers a great combination of reliability, affordability, and impressive design features.
If you're looking for your next grill, this is probably one of the brands that you will consider.
Whether it's the popular Akorn Kamado or an offset smoker/grill like the Char-Griller Outlaw, there are unique products to choose from with some notable advantages over other manufacturers.
Considering the quality, reliability, and impressive reviews that Char-Griller products attract, it's easy to assume that models are designed and made in the U.S.A.
However, like many other brands today, Char-Griller outsources its manufacturing to China.
You might have some concerns about the country of origin, so let's clear up the confusion.




Where are Char-Griller Grills Made?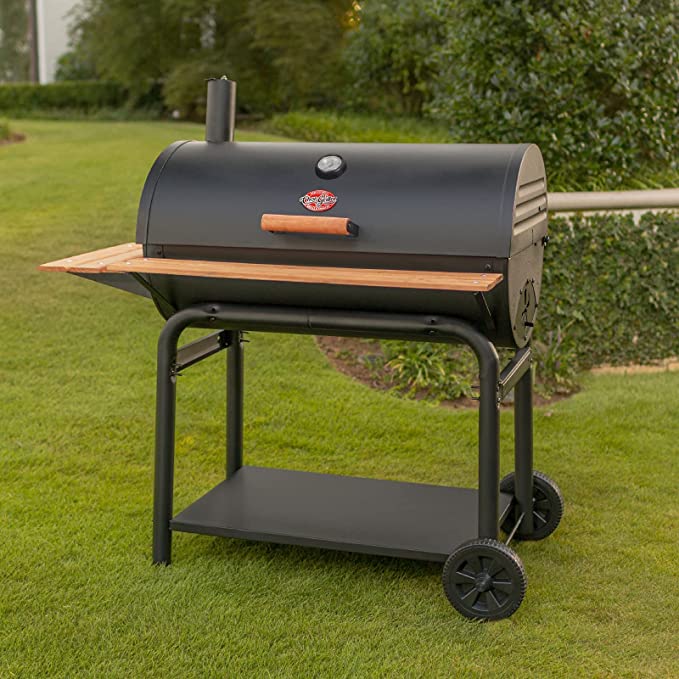 Like many of the best grill brands, including Weber, Char-Griller has found the cost and efficiency of Chinese manufacturing to be appealing.
Char-Griller designs all of its grills in-house.
After engineering and prototyping, the construction of Char-Griller models takes place in China.
This provides some significant benefits to the company and consumers.
Each grill gets an intensive design and prototyping stage to ensure quality.

Char-Griller can leverage Chinese manufacturing expertise and lower cost.

Grill prices are kept reasonable, even when using premium materials.

Quality control, reliability, and warranty services are all managed by Char-Griller in the U.S.A.
As with many products, the main advantage of Chinese manufacturing is to keep consumer costs low.
Even while achieving this, Char-Griller takes steps to ensure that quality is kept high.
You will find that Char-Griller models attract some of the best consumer and professional reviews.
Some models are even truly innovative, like the Akorn Kamado in its various sizes and feature configurations.
Make no mistake, Char-Griller models aren't off-the-shelf generic grills from China.
They are American designed and supported, with only the manufacturing occurring offshore.




Buy your Next Grill with Confidence

Kenmore, Napoleon Rogue and LEX models, Char-Broil, Blaze, and even some Bull Outdoor products originate from China.
Just like Char-Griller, these are brands known for their features, quality, and reliability.
You can buy with confidence even if Char-Griller models aren't made in the U.S.A.
At the end of the day, quality and workmanship are guaranteed by the company with an extensive support network in North America.
Considering the price and performance, any Char-Griller would be a great replacement for your current grill.