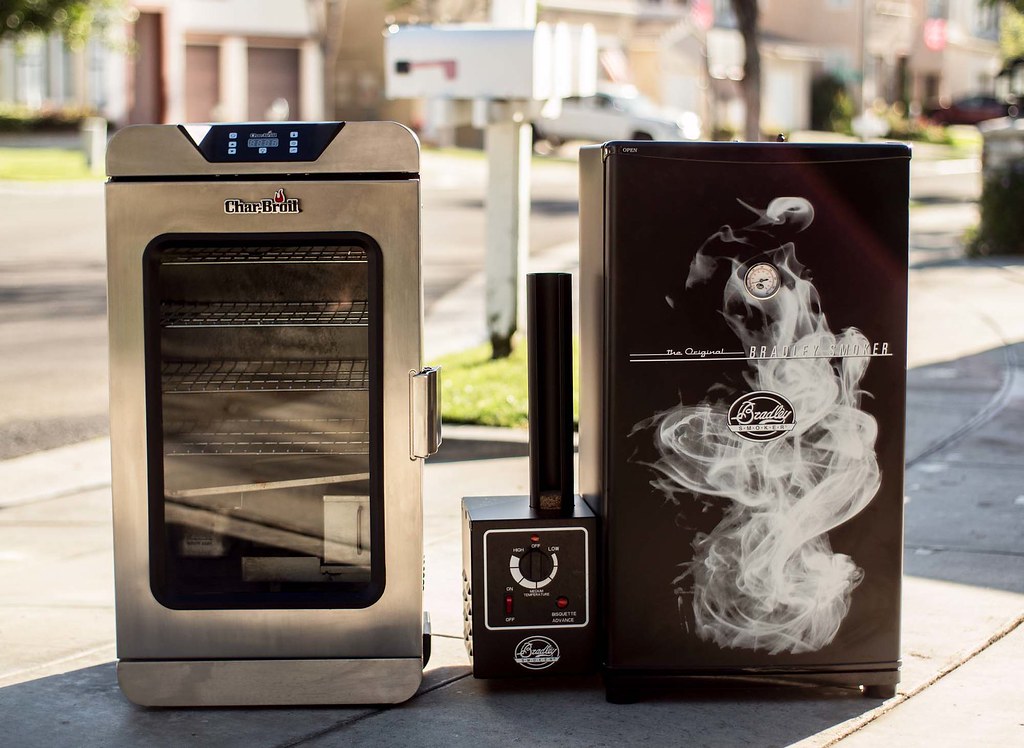 If you're in the market for a new smoker then there are several factors that you will need to consider.
Size, weight, and aesthetic are all important, and there's also the question of the source of cooking heat.
The best electric smokers are convenient and safe, and they offer a number of advantages over gas, charcoal, and stovetop smokers.
What are the Advantages of Using the Best Electric Smoker?
When you want to smoke meat at home, you will have a few different options when it comes to energy sources.
The most popular is gas, which can allow for efficient cooking even without a power supply.
Despite its popularity, gas is not quite as convenient as the best electric smokers.
Charcoal is another option, and it is undoubtedly the most traditional method.
While charcoal can be convenient for some (including campers and people living off the grid), it takes more effort to maintain cooking temperatures when you are using a charcoal smoker.
You will also have to ensure that you always have a source of solid fuel.
There are also stovetop smokers available, which use your own portable cooker or kitchen stove as a heat source.
Stovetop heating is a good option for the smallest portable smokers but can come up short when you want something that can cook more than a single meal.
Electric smoking is the most practical option because it is the easiest to use, temperatures can be controlled right down to +/- 1°F, and models require minimal cleanup and no ongoing maintenance while the smoker is running.
Because there's no hot coal or even an extern
al gas cylinder, electricity is the safest way to smoke meat and other ingredients at home.
If you want the easiest and most convenient way to smoke at home, then you'll find the ideal model in this list of the five best electric smokers.
Smoke Hollow 26142E 26-Inch Electric Smoker with Adjustable Temperature Control
 
The most affordable smoker and also the smallest on this list, the Smoke Hollow 26142E electric smoker is designed for people who have moderate smoking needs and don't need a large capacity smoking chamber.
If you thought that you would need to lay down a lot of money to get a quality smoker then the Smoke Hollow will surprise you.
Not only is this smoker affordable, but it is also highly capable, just as long as you can live with the smaller capacity when compared to other models on this list.
The total volume of the vertical cooking chamber is 1.3 cubic feet, which makes it the ideal size for general family cooking needs.
Although it's nowhere near one of the largest smokers on the market, it still provides more room than the average portable smoker.
To put things into perspective, you could fit a small or medium sized turkey and a loin roast or large brisket on the cooking trays for simultaneous smoking.
For the average family, this would be more than enough, and the size is even good enough if you need to prepare food for a cookout or family gathering over the holiday season.
Being an electric smoker, this model is simple to use, and the adjustable temperature control means that you can adjust the conditions perfectly for whatever food you are cooking.
Whether you want to cook fish, vegetables, smoked pizza, a whole bird, or BBQ meat, this will satisfy your needs.
Load your favorite wood chips and you will enjoy succulent smoked meat that is bursting with flavor.
There are some downsides to consider if you purchase this model.
Being one of the most affordable models on the market, it only has two interior trays and lacks any hangers for sausages, jerky, or other specialty meats.
For most people shopping in this price range, these are features that won't be sorely missed.
For the price that you pay, you'll get a quality smoker that takes care of all the most popular food, and the convenience factor is something that can't be ignored.
This is also one of the best electric smokers if you don't have a lot of room at home and you want something that can be easily moved and stored when not in use.

---
Masterbuilt 30 Inch Digital Electric Smoker

Stepping up in price we have the Masterbuilt 20071117 Digital Electric Smoker.
This is a highly convenient smoker that offers more control and better usability than the first model we looked at.
Mounted on the top of the unit is a user-friendly LED display that has soft touch buttons for controlling a timer and temperatures.
If your idea of the best electric smoker is one that you can 'set and forget' then this is one of the most affordable options out there.
Looking at the aesthetics this is an attractive smoker that looks more modern than most traditional gas and charcoal smokers.
In looks, it is a step up from the Smoke Hollow model, so it's one to consider if you want something highly presentable for smoking on a patio or at your outdoor cooking station.
Inside this smoker you will find it to be highly versatile with four stainless steel racks that allow you to cook a variety of foods simultaneously.
The capacity is quite impressive, so you will be able to cook two whole turkeys, six whole chickens, or up to eight pork loins or four pork shoulders.
If you're going for something simple like smoked hamburger patties, then you could expect to fit up to 24 average sized patties spread out over the four trays.
This is a real entertainers package that would be great for gatherings of family and friends.
The large capacity means that you will often be able to take care of all your cooking needs in just one session.
Because it can run on an automatic timer, it's also the perfect smoker if you want to have some specialty meats cooking while you work the grill with burgers and steaks.
Temperature is critical when smoking food, and it can be beneficial to have a smoker that allows for easy wood chip loading, especially if you are going for a longer smoking session at low temperatures.
The Masterbuilt 20071117 uses a patented side loading wood chip system so you don't need to open the door (and lose all the heat and smoke) when you need to add more wood chips mid-session.
This is a definite upgrade from the first model on this list, and if you can add a little more to your budget then you will find this to be an excellent option for home smoking.
There's no question that this is one of the best electric smokers on the market today.

Char-Broil Deluxe Digital Electric Smoker

Very close in price to the previous model, the Char-Broil Deluxe Digital Electric Smoker is another fantastic option if you need to cook large meals or ingredients like shoulder, turkey, loin, and brisket in a smoker.
This is again a digital smoker which offers top panel control for smoking temperatures and timing.
The racks offer 725 square inches of cooking space; however, you'll be looking at half that size if you need to remove two racks for larger ingredients like chicken, turkey, and pork or beef cuts.
Even so, it offers more than enough capacity for both family cooking and entertaining.
It would also be a great smoker if you want to cook long shelf life products like jerky and specialty sausages.
One thing that will stand out right away is the design of this smoker.
It is the first smoker on this list to feature a glass door, which allows you to see your food as it is cooking.
Once you've tried smoking with a glass door you will not want to go back to a standard smoker with a solid door.
This type of design means that you can visually inspect your food for doneness, which is essential in case you need to adjust the temperature if food is too well-done on the outside before internal temperatures are reached.
To make things convenient, Char-Broil includes a single integrated meat probe, which is perfect for large cuts and poultry.
The only downside, and it does seem like an oversight in design, is the fact that this smoker doesn't include a side loading wood chip tray.
This means that you'll have to open the front door if you do need to add more wood chips or water during smoking.
Aside from that, it's a great smoker that we can highly recommend as one of the best electric smokers available today.
---
Masterbuilt MB20076718 Bluetooth Electric Smoker 240G Digital, Black with SS Door


The next alternative and another one of the best electric smokers you can buy today, is the Masterbuilt MB20076718 Bluetooth Electric Smoker 240G Digital, Black with SS Door.
This model also features a glass door so that you can view your food as it cooks.
The smoker is rated to to smoke up to 16 chickens, 4 turkeys, 8 racks of ribs, or 8 pork butts.

Like all vertical smokers, your actual surface area will vary, depending on whether you need to move one of the four chrome-coated smoking racks.
This smoker has excellent build quality and also your smart device becomes a remote control with Bluetooth Smart technology.

This model also features a side loading door for topping up wood chips without opening the door.

---
Masterbuilt 20070115 Bluetooth Smart Digital Electric Smoker

Finally, we come to the premier smoker on this list.
The Masterbuilt 20070115 is premium in every sense of the word.
Before we get to the unique features, let's cover some of the similarities with other models.
It features long lasting and attractive construction, it has a large glass viewing window, and it has a side wood chip loading system.
It also has a built-in meat probe, just like the other glass door smokers on this list.
That's where the similarities end, and the additional features make this the best electric smoker on this list.
The most important feature is the impressive size.
It has 975 square inches of cooking surface when all racks are installed.
There's nothing that you couldn't cook in this smoker, and the size means you can get an impressive variety of food whether it's for you and your family to enjoy, or if you have guests around.
The glass door is larger than all the others on this list, providing unrivaled clarity of the food that is cooking inside.
Lastly, it features Bluetooth technology so that you can have complete control over cooking from your smartphone or tablet.
This model excels at being able to cook more food in one session. The Bluetooth functionality is a nice addition and adds convenience to the package.
This is the best smoker for you if you need the largest electric smoker possible under $600.
Easier to Make a Choice When You Choose from the Best Electric Smokers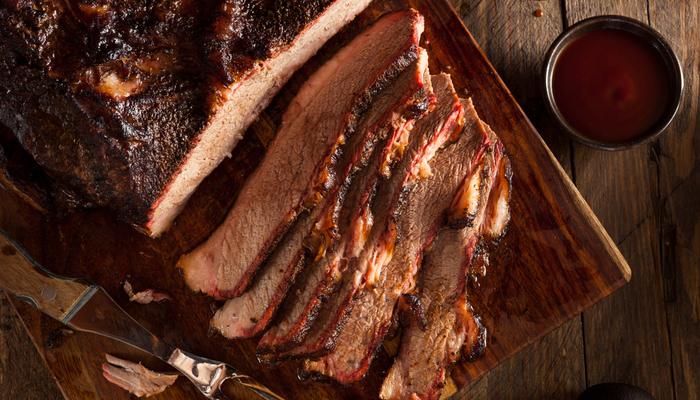 There are numerous smokers on the market today, but only a few models qualify as the best electric smokers.
'Best' can be a subjective term, as everybody has different needs.
This is why we have presented five smokers which cover different sizes, designs, features, and price points.
All these smokers are made from high quality materials and are built to last.
Whether you want to smoke occasionally or every week during the grilling season (and even during the winter), then any of these models would suit your needs.
Your main concern will be size and budget.
Find the one that is affordable for you and that can cook the food you love, and you'll get many years of use from any of the best electric smokers on this list.