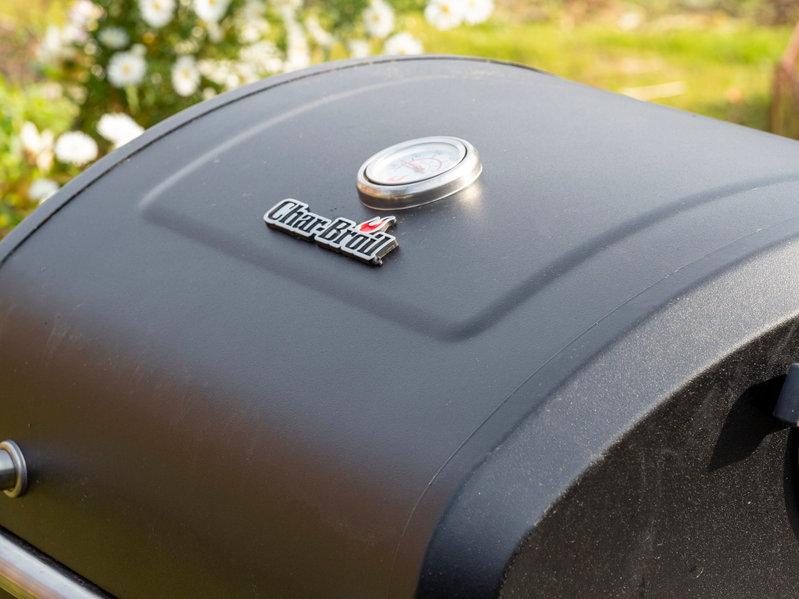 When looking for a grill that combines reliability, affordability, and a great cooking experience, Char-Broil is one of the best brands to choose from.
Like many of the top grill manufacturers, Char-Broil has several models on offer.
Char-Broil is one of the most trusted names in home grilling, with competitive pricing and great features.
When looking for your next grill, you should always keep durability in mind.
To help you make the best decision for your needs, you can learn how long does a Char-Broil grill last.




Warranty is a Good Baseline for Durability
The warranty coverage is a good way to gauge how long your grill is likely to last.
Manufacturers set their warranty periods based on the expected lifetime of parts.
An example of one of the best sellers of Char-Broil is the Performance 4-Burner Cart Style, Gas Grill.
With four burners, a large hood, and a side burner, this is a great choice for home cooks who love to entertain.
Made from stainless steel, it's a durable grill that could last for many seasons when properly maintained and stored during the winter.
The warranty period is broken down into major components:
The stainless steel burners are of commercial quality and are covered for five years from purchase.

The firebox and lid are covered for two years.

Other replaceable parts, like control knobs, handles, and body elements are covered for one year.
Burners are the most important part of any gas grill.
Seeing that this model has five years of warranty coverage will inspire confidence.
Other parts like the firebox and lid are less likely to fail, so seeing that they are covered for two years is reassuring.
Even if parts fail outside of the warranty period,
Char-Broil has a large support and service network, with readily available spares.
It's possible to maintain and even repair a Char-Broil grill after the warranty expires.




How Long Should You Expect Your Char-Broil Grill to Last?
Char-Broil is a trusted brand that uses quality components and materials for every model.
With proper care, your grill should last for at least five years from the date of purchase.
It's not unusual to have a grill that lasts five or even ten years with some service and maintenance along the way.
This brand combines performance and quality at a reasonable price point.
If you're looking to make a long-term investment on a modest budget, all of the Char-Broil Grill models are worth considering.
To make things easier, we've found three of the best Char-Broil grills that you can buy today.
Performance 2 Burner: The Best Compact Char-Broil Grill
Want the reliability and quality of a Char-Broil grill, but need something smaller for an apartment, condominium, or small patio or deck?
Then Char-Broil Performance 2-Burner Propane Grill is one of your best options.
This grill features a cart design, an exclusive stainless-steel finish, a semi-enclosed storage cabinet, and two stainless-steel burners.
The grill produces up to 20,000 BTU of cooking power across the 310-square-inch cooking surface.
Although relatively compact, it's large enough that you can cook about 16 burgers at a time.
This grill is also perfect for a family of four and can even be used for parties and family gatherings if you don't mind longer cooking sessions for a variety of ingredients.
The hood is large enough to cook a whole chicken or BBQ cut of beef or pork.
Porcelain enamel grates are durable and prevent food from sticking. The cast iron core ensures excellent heat retention for classic sear marks.
A reliable ignition system and even a hood thermometer are included, putting this grill above many competitors in its price segment.
When you want to know which Char-Broil grill is the best for small homes, this model is the answer.




Classic 360 3 Burner: The Best Budget Char-Broil Grill
If you simply want a great cooking experience on a tight budget, Char-Broil offers one of the best solutions.
The Classic 360 3-Burner Propane Grill is low-cost yet surprisingly capable.
It is made from coated steel rather than stainless steel to keep the price down. However, the coating is durable enough to be used for many seasons.
With three burners and 360 square inches of cooking space, it's large enough to be used for backyard parties or everyday family cooking.
The burners are made from stainless steel to ensure years of use without problems.
The cooking grates, lid, and firebox are all coated in porcelain enamel to offer excellent durability, heat retention, and easy cleaning.
The cart design doesn't have enclosed storage, which is one of the compromises you will make to get a grill this affordable.
The cooking power is where it matters, and with 30,000 BTU of heat, this grill delivers where it matters.
A low cost and high performance come together in this popular model.
With positive customer feedback across the board, this is the best budget Char-Broil grill you can buy today.
Performance 4 Burner: The Best Affordable Char-Broil Grill
The Char-Broil Performance 4-Burner Propane Grill is one of the best examples of this.
With four burners in a modern cart design, this is the perfect outdoor cooking station for family cooking and entertaining on special occasions.
It features stainless steel for increased style and durability, and it has two large side shelves to make prep and storage easy.
In addition to the four main burners and a large 425 square inch cooking surface with an output of 36,000 Btu.
There's also a convenient 10,000 BTU side burner for a skillet pan or pot.
Quality is impressive, especially considering the affordable price.
The main burners are made from stainless steel to ensure durability and class-leading performance.
This grill looks and performs great, and with porcelain-enameled cast-iron cooking grates, it is ready to provide years of trouble-free use, even for the most demanding home cooks.




Make a Real Investment in Your Next Propane Grill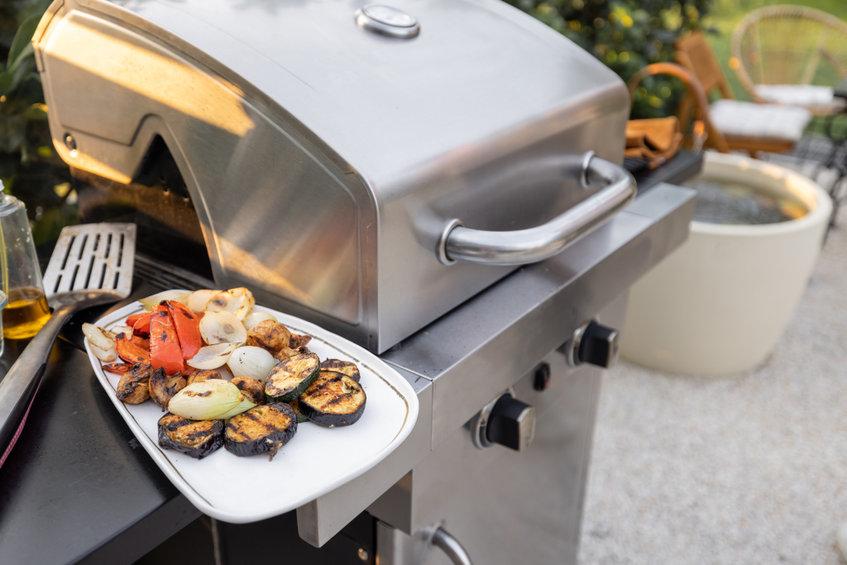 Now you know which Char-Broil grills are the best, you'll be able to find the one that perfectly suits your needs.
Whether you want large and full features, compact and capable, or low-cost and powerful, there's something at every price point.