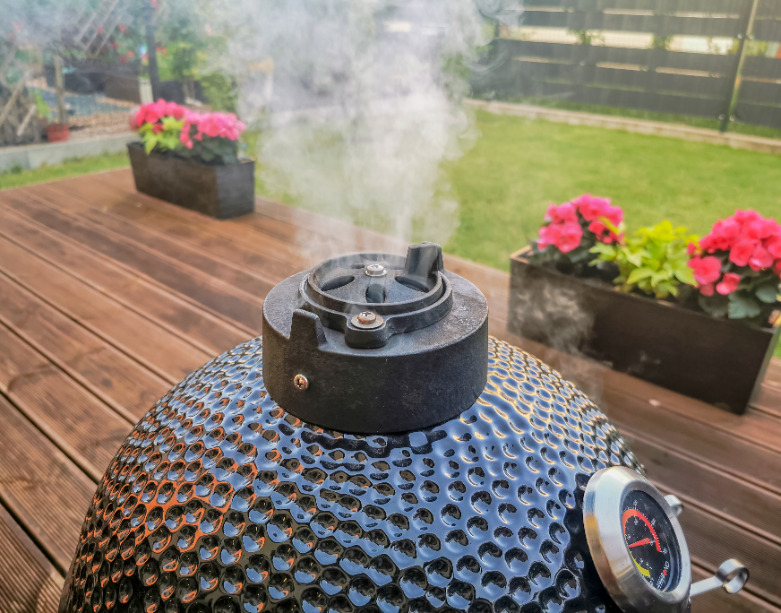 Kamado grills are the latest trend in outdoor cooking.
There are good reasons for this.
Kamado grills get hotter than most traditional charcoal and gas grills, and they're great for everything from searing at the highest possible temperature, right down to cooking low-and-slow for smokey barbecue flavors.
If you're thinking about buying a Kamado grill, you've probably wondered about durability.
Kamado grills are often more expensive than similarly sized gas or charcoal grills, so the additional cost needs to be justified.
How long will a Kamado grill last?
Let's look at some important details and find out.




What are Kamado Grills Made From?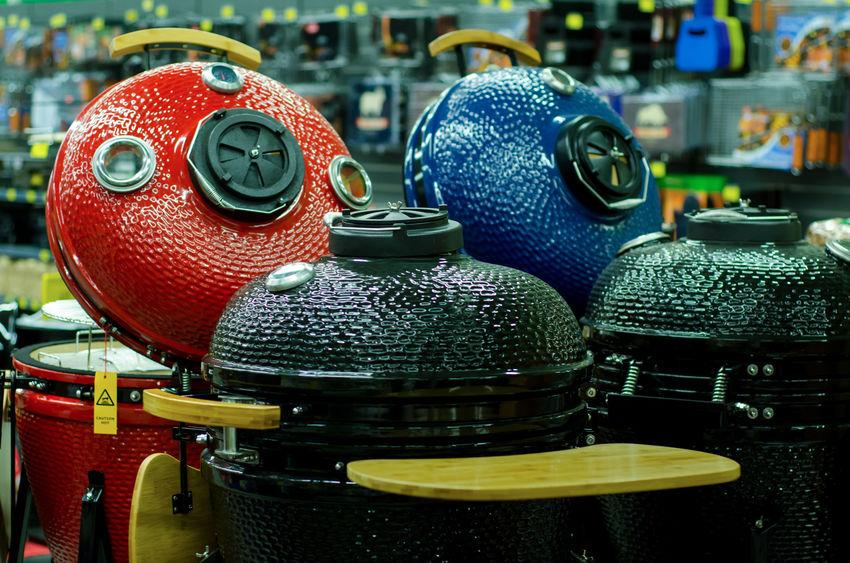 Most of the best gas and charcoal grills are made from stainless steel, but Kamado grills are different.
The unique design calls for either very thick walls or insulated walls.
The majority of Kamado models on the market are made from either heavy-duty cast iron, aluminum, or insulated steel.
Most models feature porcelain-enamel coating to provide even more protection from the elements for the base materials underneath.
Cast iron is a material that can potentially last a lifetime and beyond, so the best Kamado grills are made from this.
Those made from dual-layer steel or aluminum aren't likely to last quite as long, but they can still be reasonably durable with a porcelain-enamel coating.
The smaller pieces of hardware are more likely to fail than the grill bodies.
Hinges, vents, handles, and other small pieces could start to degrade after around three to five years.
Buying from a top brand, such as Char-Griller or Kamado Joe, will ensure long-term parts availability and service support.




A Cast Iron Kamado Grill Will Last At least Five Years
If you're looking at a premium Kamado grill, such as a Kamado Joe, you could expect the grill to last for at least five years.
This is the warranty period provided by Kamado Joe, which covers workmanship and material defects.
You can have confidence knowing that with normal use, you will get manufacturer support for the full five years.
This doesn't necessarily mean that the grill will start to fail after that point, but the likelihood of something going wrong will increase over the years.
It's not unusual to see grills last for longer than a decade when properly cared for.
If you keep your grill covered when not in use, and store it undercover during the winter (or even inside a shed or garage), then you will maximize its lifespan.
Kamado Joe grills are made from solid cast iron and then coated in porcelain enamel so there's no need to worry about frequent seasoning to prevent rust.
This Kamado Joe Classic II Ceramic Charcoal Grill has a sturdy stand, wooden shelves, and industrial-grade caster wheels to ensure you get the most from your investment.




A Char-Griller Akorn Could Last Up to Five Years
Some Kamado grills are inexpensive, like the Char-Griller Akorn.
This popular model keeps the cost down by using a hollow insulated body rather than thick cast iron.
The grill is made from 22-gauge steel that is insulated with fiberglass in the middle.
This creates the perfect Kamado environment for searing high temperatures, smoking, and low-heat cooking.
Coated in porcelain enamel, the steel is protected from rust.
Like the Kamado Joe, this grill comes with a five-year warranty, but it only covers the bottom firebox for rust-through.
While the grill is made well enough to last the first five years, it is expected that parts will begin to fail quickly after that time.
With plastic parts, including plastic wheels and shelves, this simply isn't as durable as a cast-iron Kamado grill.
Of course, the Akorn series is much more affordable and provides great performance, so there's still an excellent value to be had.




How Long Will a Kamado Grill Last? The Bottom Line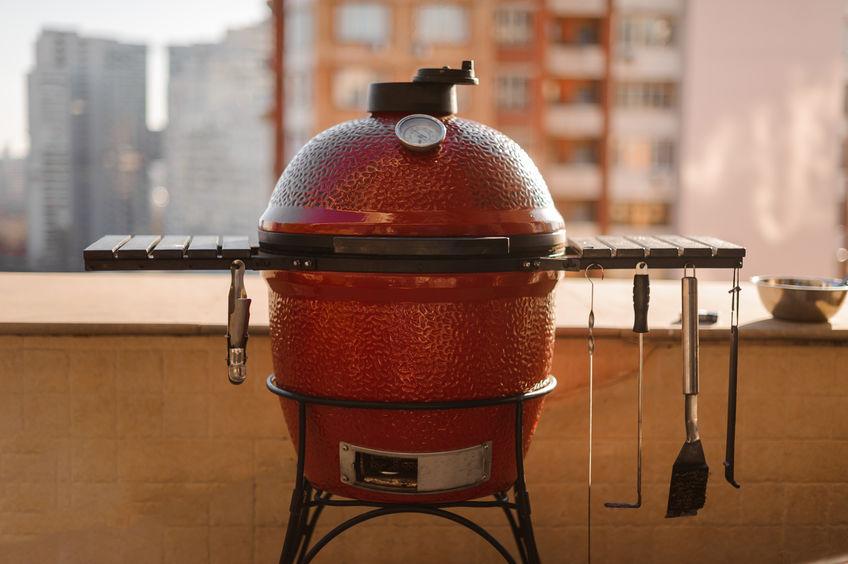 So how long will a Kamado grill last?
You could expect yours to last at least five years.
Cast iron grills will last longer with the right care, especially with a premium option like Kamado Joe.
The choice ultimately comes down to your budget.
No matter what brand you choose, go with a known brand, and check the warranty coverage before investing in your next grill.