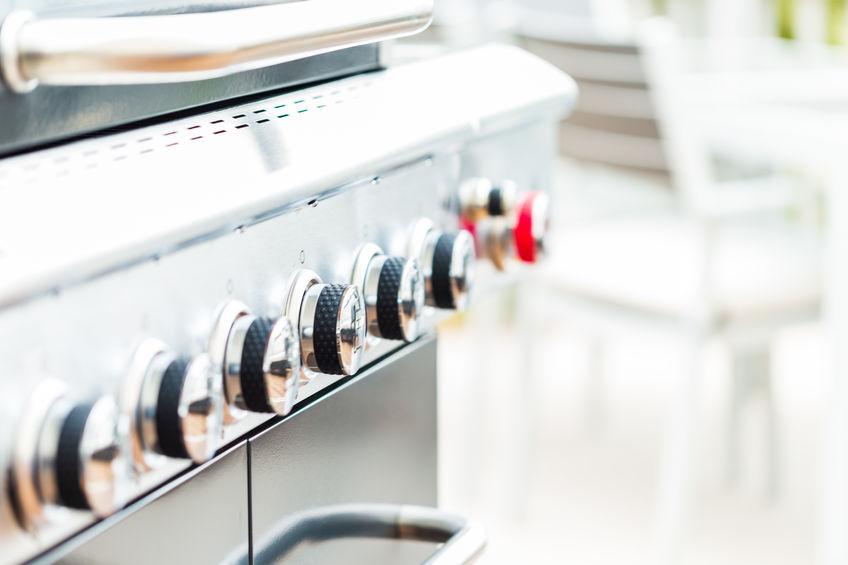 For a great time cooking, nothing beats an outdoor grill.
It is fun and engaging to cook outdoors and provides the best flavor you'll find at a roadhouse restaurant.
Size matters when grilling; when we say size, it typically relates to how many burners are on the grill.
If you're stuck asking: how many burners do I need on a gas barbecue grill?
You've come to the right place.




Why DO You Need More than a Single Burner on a Gas Grill
Gas grills come in all configurations and sizes, right down to single-burner camping grills.
While these smaller models are great for portability, they lack when it comes to versatility.
The more burners you have on your gas grill, the more capable and versatile it will be.
You'll have the option to cook more or cook in different ways, which simply won't be available on smaller grills.
At the very least, you'll need a two-burner grill if you want options for different cooking styles.
This will allow you to either run two heat zones for unique ingredients, or an indirect heating zone for cooking meat for longer away from the flame and with the hood down.
This is known as indirect cooking.
As you go up through the sizes, you'll find that having more than two burners only improves the versatility.
You'll get more heating zones or more space for indirect cooking.
Burners also correlate to surface size, so if you regularly cook large BBQ cuts, or if you love to entertain groups of friends and family, you'll need at least a two-burner grill.




Is it Possible to Have a Grill That's Too Big?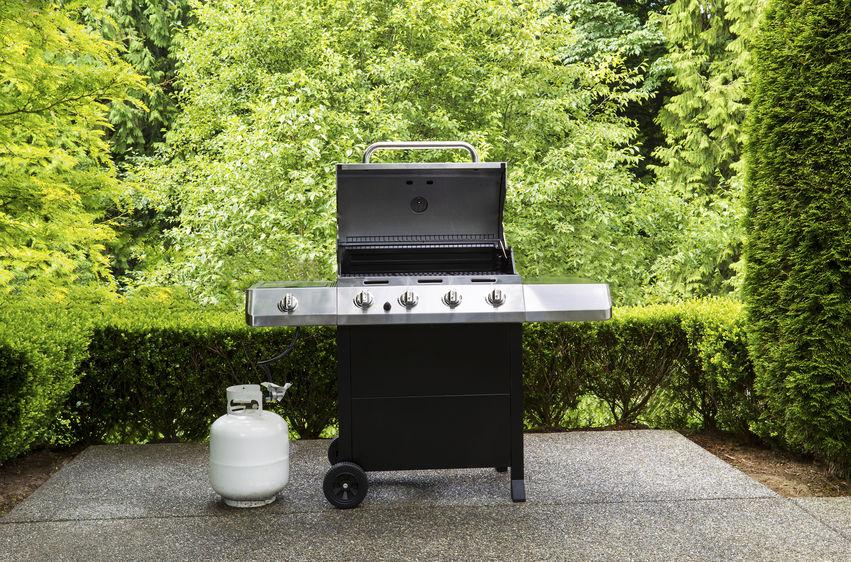 We've mentioned that having more burners will improve versatility, but can you have too much of a good thing?
Depending on how far you want to go, you could get up to five, six, or even seven burners.
The reality is that even while these grills might look impressive, you'll typically only need something this size if you cook regularly for large groups.
The average family will find that a two, three, or four-burner grill provides the best combination of versatility and value.
There are some basic rules you can follow when purchasing a grill, which will help you to make the right choice for your budget.




Cooking for One or Two People
A two-burner grill will be enough for your needs if you only cook for one or two people and occasionally entertain small groups.
Some models provide large cooking surface areas, like the Char-Broil Performance 2 Burner Gas Grill, which has 400 square inches.
With two burners you'll be able to cook with indirect heat to get juicy and flavorful results from red meat, game, and poultry.




Cooking for Four or More People
If you have a household of around four to six people, then you'll find that a three-burner grill will be the best option.
With an extra burner, you will have more overall power for the times when you want to sear ingredients at high temperatures.
And, with more surface area, you can cook larger ingredients with indirect heat.
Cooking a whole chicken, a small turkey, or even a large BBQ cut will be no problem on most three-burner
models.
The Spirit II E-310 Weber Gas Grill has three burners covering a total cooking area of 529 square inches, making it perfect for family cooking and entertaining.




Cooking for Large Groups with More Versatility
From three burners things keep moving upwards.
A four-burner grill would be perfect for a large family.
You get more heating potential, more zones with different surface temperatures, or more space for indirect cooking.
How you use a large grill is completely up to you, and the more burners you add, the more freedom you'll have to try different cooking methods and ingredients.
Of course, having a larger grill also means you'll be able to cook for more guests at the same time.
If you frequently host parties on holidays and other special occasions, a four-burner option like the Weber Genesis II S-435 would be a great option to consider.
With an incredible stainless steel finish, it's one of the most beautiful and durable grills in its price range.




Does BTU Matter?
BTU is a standard measure of peak cooking performance.
Most grills are marketed with their BTU rating provided.
The average stovetop burner in a home provides around 10,000 BTU of performance.
Some larger gas grills can produce up to 60,000 or even more.
BTU will determine how quickly your grill heats up with the hood down.

BTU will determine how hot the surface of the grill can get.
Higher is better but you can get functional performance from a grill as low as 10,000 BTU.
The Char-Broil grill suggested in the two-burner category provides 24,000 BTU, which is plenty for direct and indirect cooking.




How Many Burners Do I Need on a Gas Barbecue Grill?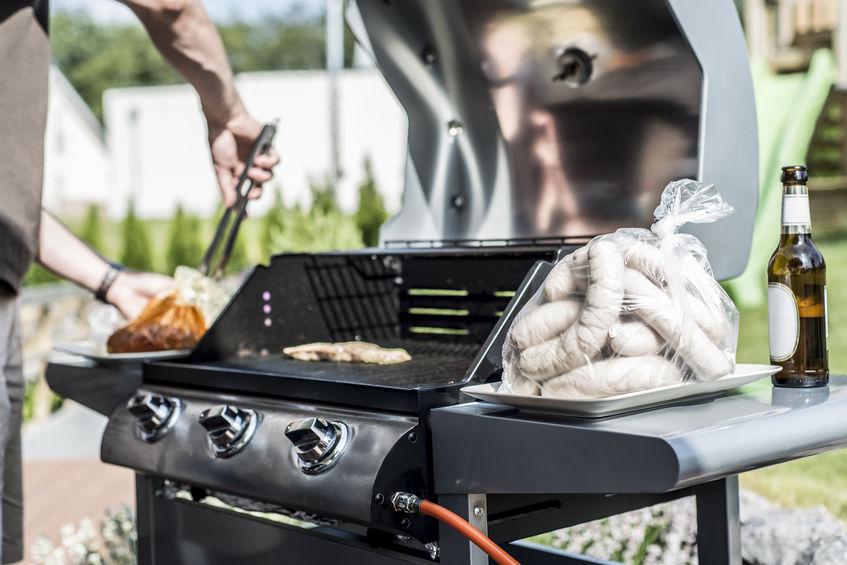 There are no diminishing returns with home grilling.
More power and more burners will always mean more versatility and cooking performance.
The great thing about home grilling is that you typically get exactly what you pay for, which makes it easy to choose the right model.
A two-burner grill would be ideal if you only grill occasionally for a small household.
If you grill for larger groups, consider a three or four-burner grill.
Keep things within your budget and you won't be disappointed by your purchase.