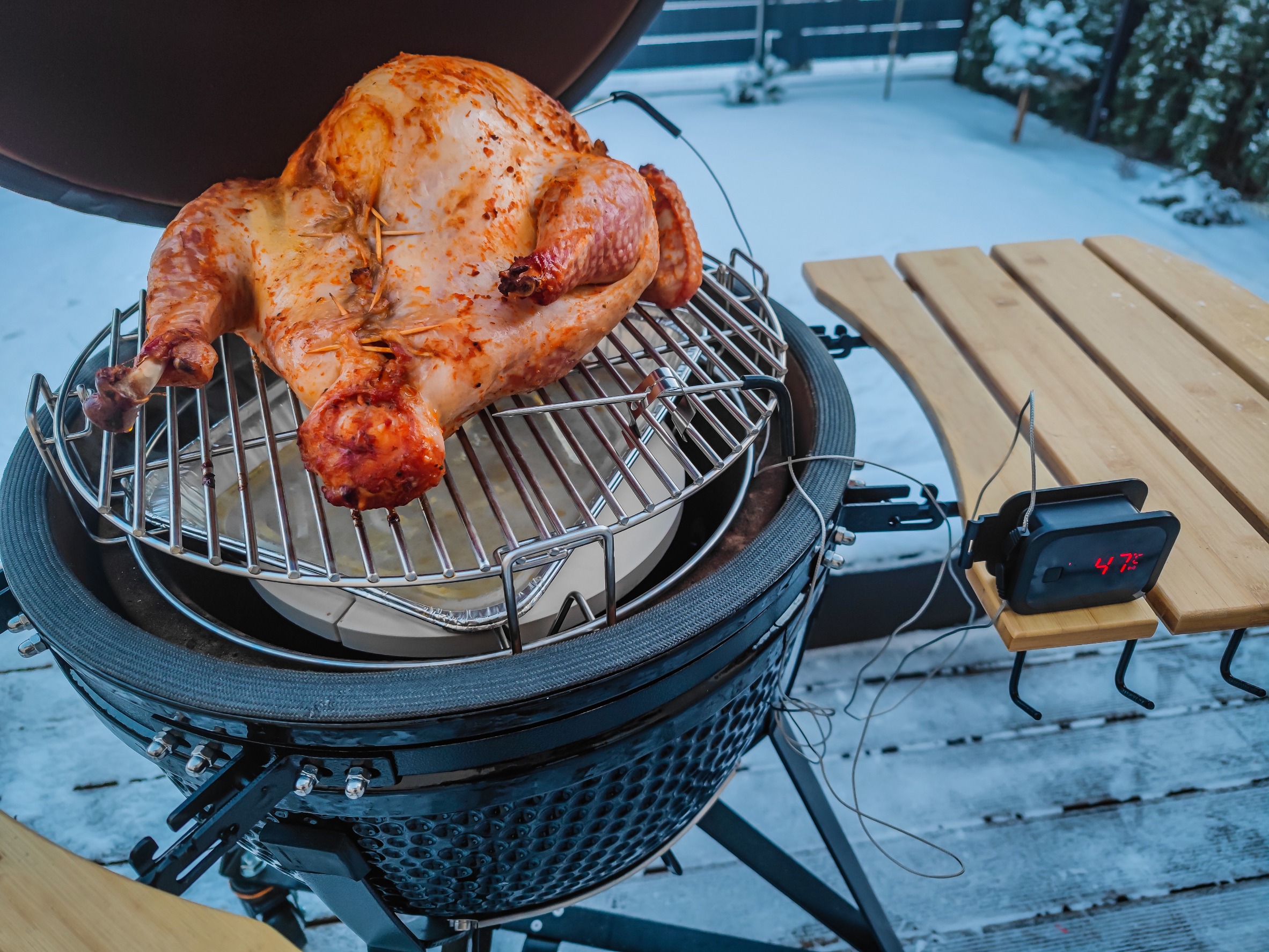 A kamado grill can generally be used safely in inclement weather, but it's important to take appropriate precautions to ensure safety and optimal cooking results.
Keep the grill stable. Make sure the kamado grill is on a level, stable surface to avoid tipping or shifting during strong winds.
Protect the grill. Use a cover or shelter to protect the grill from rain, snow, or other inclement weather. This will help prevent rust and damage to the grill's components.
Adjust cooking times. In cold or wet weather, it may take longer for the grill to reach the desired temperature. Adjust your cooking times accordingly to ensure your food is cooked through and reaches the desired level of doneness.
Monitor the temperature. Keep an eye on the temperature gauge or use a wireless thermometer to monitor the temperature inside the grill. Changes in weather can affect the temperature inside the grill, so it's important to adjust the vents and dampers as needed to maintain a consistent cooking temperature.
Be careful with open flames. In windy conditions, the flames from the grill can be unpredictable. Be sure to keep a close eye on the flames and adjust the vents and dampers as needed to maintain control.
By following these tips, you can safely use a kamado grill in inclement weather and still enjoy delicious outdoor cooking.




How Do You Care for a Kamado Grill?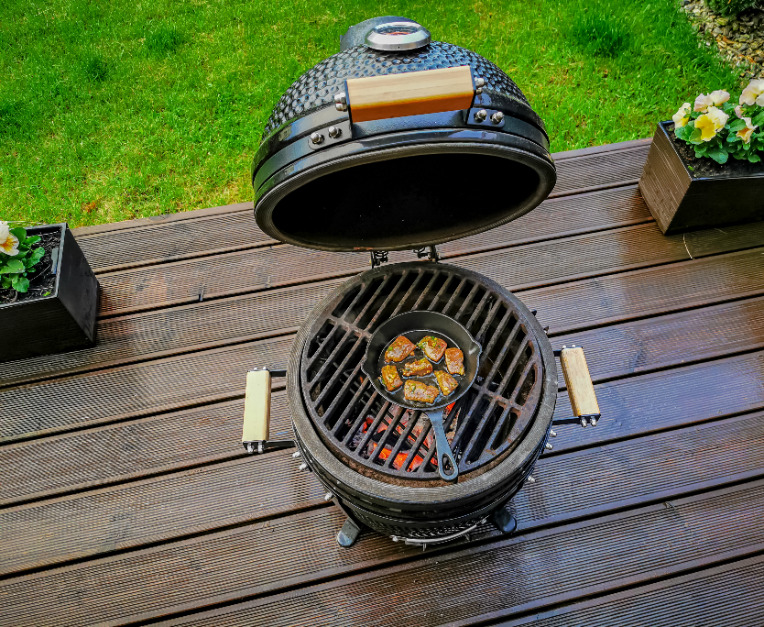 Proper care and maintenance of your Kamado grill will help it last longer and perform better over time.
Here are some tips for caring for your Kamado grill.
Clean the grill regularly. After each use, remove any leftover ash or debris from the grill. Once the grill has cooled down, use a soft-bristled brush to scrub the interior and exterior surfaces of the grill. You can also use a mild soap and water solution to clean the grill grates.
Check the gasket. The gasket around the grill lid helps to seal in heat and smoke. Over time, the gasket can become worn or damaged. Check the gasket regularly and replace it if necessary.
Lubricate moving parts. The moving parts of the grill, such as the vents and hinges, should be lubricated periodically with a food-grade lubricant. This will help them move smoothly and prevent rusting.
Store the grill properly. When not in use, store the grill in a dry, covered area to protect it from the elements. If you live in an area with harsh winters, consider storing the grill indoors during the winter months.
Replace damaged parts. If any parts of the grill become damaged or worn, such as the grill grates or firebox, replace them promptly to ensure optimal performance and safety.
By following these tips, you can keep your Kamado grill in top condition and enjoy delicious outdoor cooking for years to come.




How to Keep a Kamado Grill When Not in Use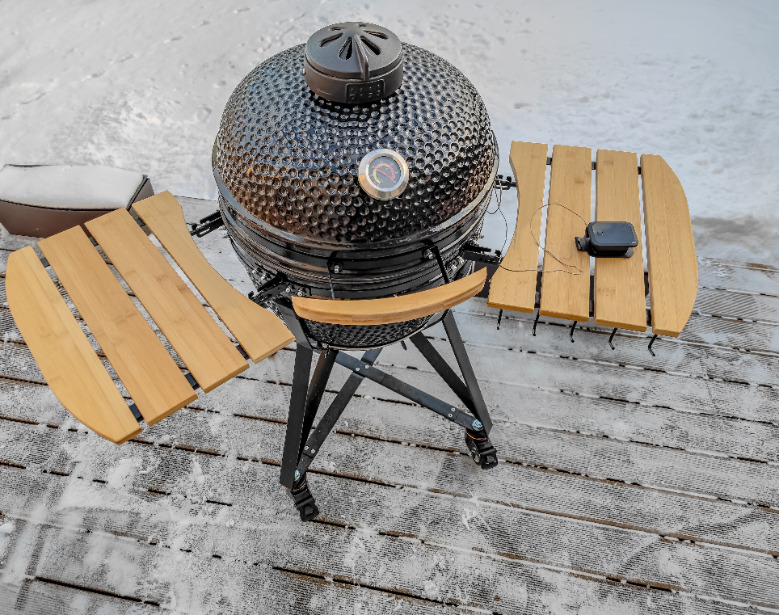 Keeping a kamado grill when not in use is important to ensure its longevity and prevent any damage.
Here are some tips to follow.
Clean the grill. Before storing the grill, make sure to clean it thoroughly. Remove any ash or debris from the grill, clean the grates, and wipe down the exterior.
Store in a dry place. Make sure to store the grill in a dry place, such as a garage or shed, to prevent any rust or damage caused by moisture.
Cover the grill. Use a cover specifically designed for your kamado grill to protect it from the elements. This will also help to keep the grill clean and free from dust and debris.
Secure the grill. If you live in an area with high winds or frequent storms, consider securing the grill with straps or bungee cords to prevent it from tipping over or being damaged.
Check on the grill periodically. Even when not in use, it's a good idea to check on the grill periodically to make sure it's still in good condition. This will also give you an opportunity to clean it again if necessary.
By following these tips, you can keep your kamado grill in good condition and ready to use whenever you're ready to fire it up again.




Kamado Grilling Accessories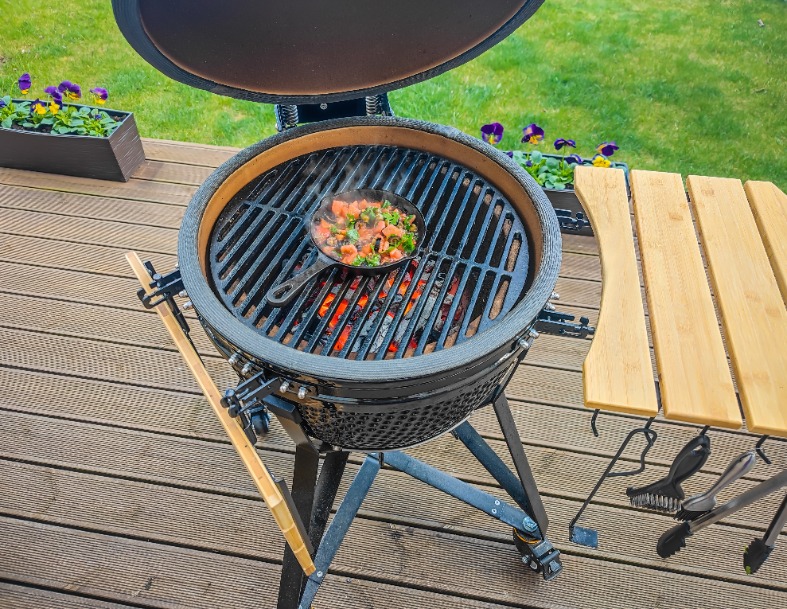 Kamado grilling accessories can enhance your grilling experience and help you cook a wider range of delicious dishes.
Here are some popular Kamado grilling accessories.
Overall, investing in Kamado grilling accessories can help you elevate your grilling game and create delicious, restaurant-quality meals at home.




Here are Some Great Examples of Kamado Grills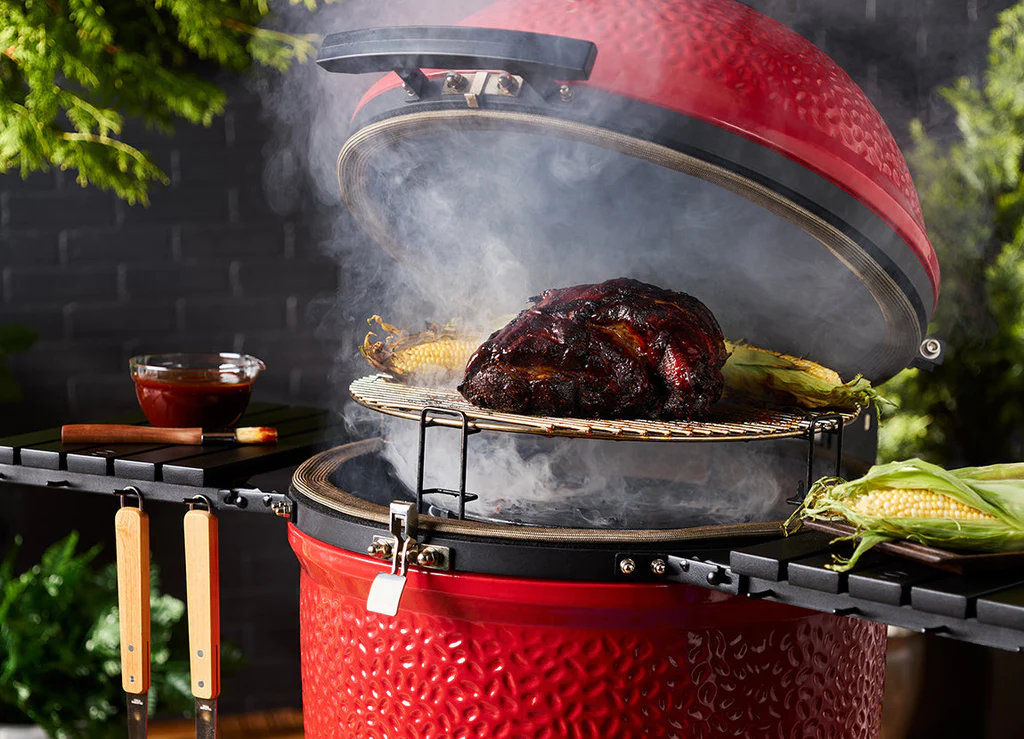 Overall, Kamado grills are a versatile and durable option for outdoor cooking, and there are many different brands and models to choose from depending on your needs and budget.