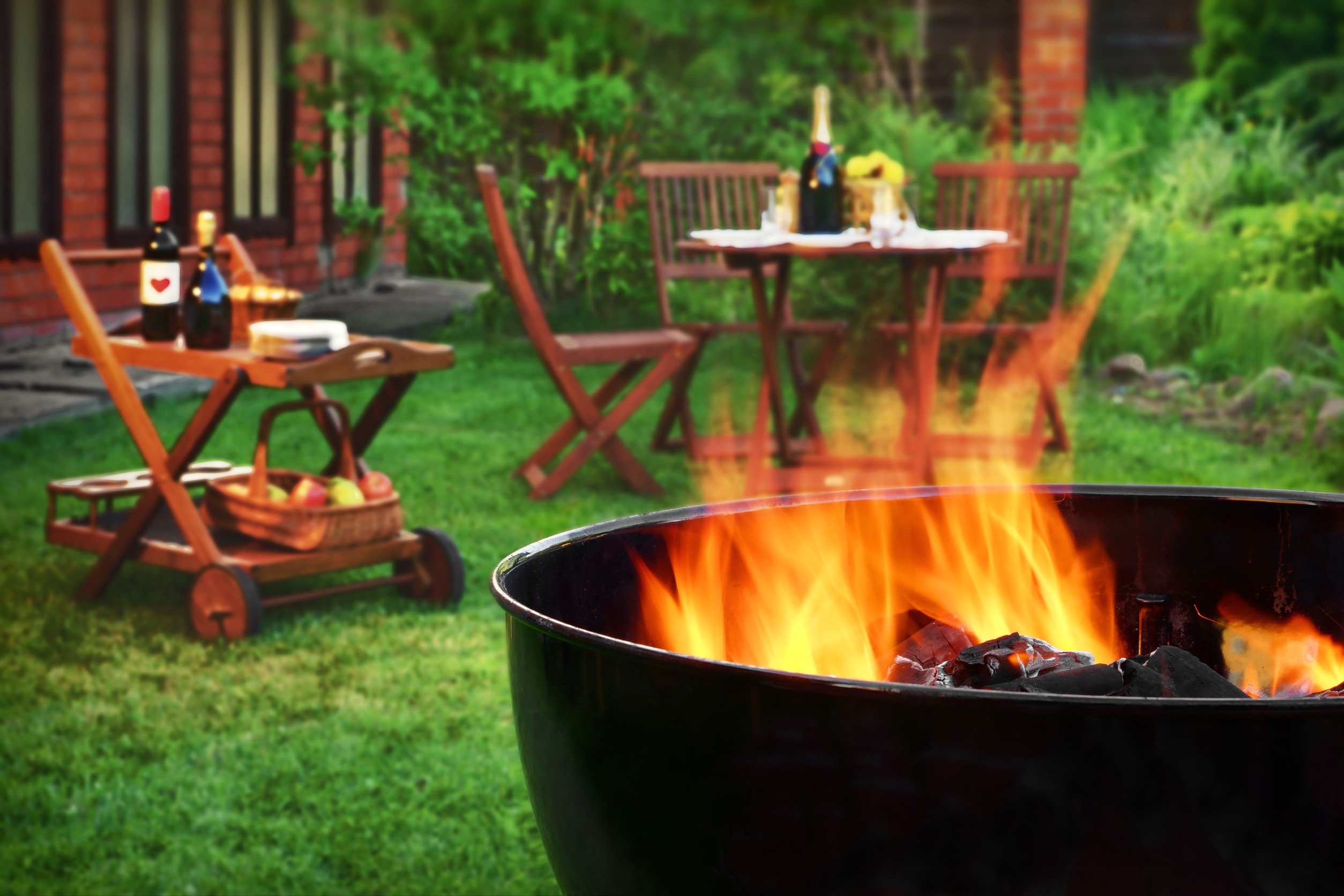 Charcoal grills are combustion appliances designed to and cook food over charcoal or briquettes.
The popular charcoal kettle grill was invented in 1951 by American entrepreneur named George Stephen.
Various styles and shapes have been developed since then, but they all follow the same principle.
Burning charcoal as fuel below metal cooking grates, that heats and cooks food from underneath.
There are a few different types of charcoal grills.
Kettle grills. These grills are the most popular. They come in a round shape with a lid that can be closed for smoking or slow-cooking, as well as grilling. They usually have a venting system to control the temperature.
Barrel grills. These grills come in a barrel shape, with a large cooking area and a have a separate firebox where to place the charcoal.
Ceramic grills. These grills are made from heat-retaining ceramic, it allows for even cooking and temperature control. They can be used for a many of cooking styles, grilling, smoking and roasting.
When using a charcoal grill, it's important to have the charcoal properly lit and allow the grill to fully heat up before any food is placed on the grates.
The temperature can be controlled by adjusting the vents or adding or removing charcoal.
It's also important to properly clean and maintain the grill to ensure it lasts for many seasons of outdoor cooking.
There are endless charcoal grills on today's market, but in this article we are going to recommend four models that are suitable for an outdoor kitchen.
Best Charcoal Grill for Outdoor Kitchen – What we Recommend
Charcoal Grils and Their Benefits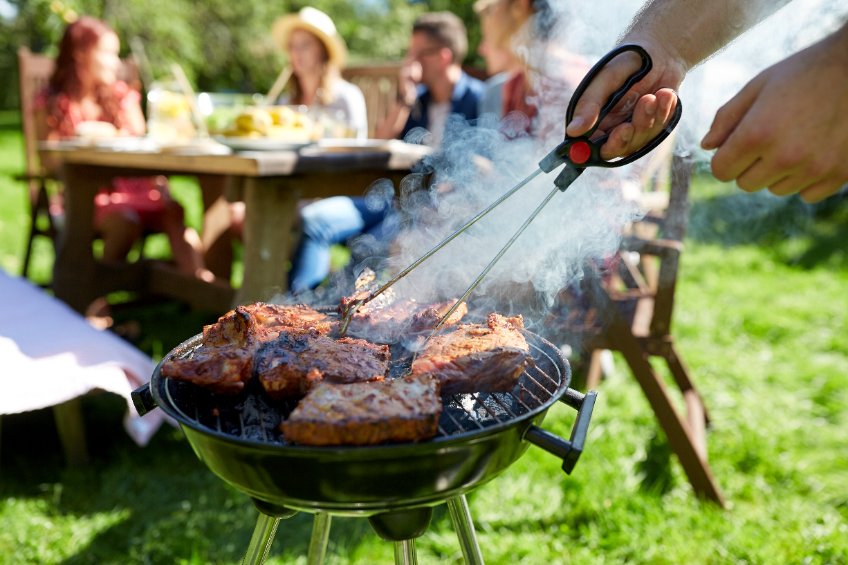 Charcoal grills are a popular option for outdoor cooking and offer a number of benefits, including.
Flavor. The rich, smoky taste you get from charcoal grills cannot be replicated with gas or electric ones. And if you need further convincing, consider this, 71% of American grillers prefer charcoal grills and smokers for the enhanced flavor they bring.
Precise Control. Your steaks are cooking fast while the potatoes are taking their time. What do you do? Just move the steaks to the cooler side away from the charcoal. Your meat can rest and soak up the smoky goodness, while you can cook an array of foods with ease on a single charcoal grill.
Value for money. Charcoal grills are much more cheaper than gas grills, and charcoal is a cheap source of fuel when compared to natural gas and propane.
Portability. While gas grills owners struggle with lugging heavy propane tanks or extension cords, you can simply wheel your charcoal grill your car, or move in your garden with ease.
Quick Ignition. If starting a fire seems complicated matter,don't worry. A basic charcoal chimney, newspaper, and a match can have you cooking over hot coals in 15 minutes. The days of lighter fluid and precarious flames are over.
High Heat. Charcoal grills burn hotter than their counterparts, giving you that perfect crispy outer layer and succulent interior. A true grill master knows how to harness the flames to their advantage, you can even cook meat slowly over indirect heat for hours, resulting in rich smoky flavors and juicy textures.
Easy Repairs. Basic charcoal grills are simple to repair, but when it comes to electric, gas, or pellet grills, repairs can be much more complex and challenging.
Why People Love Charcoal Grilling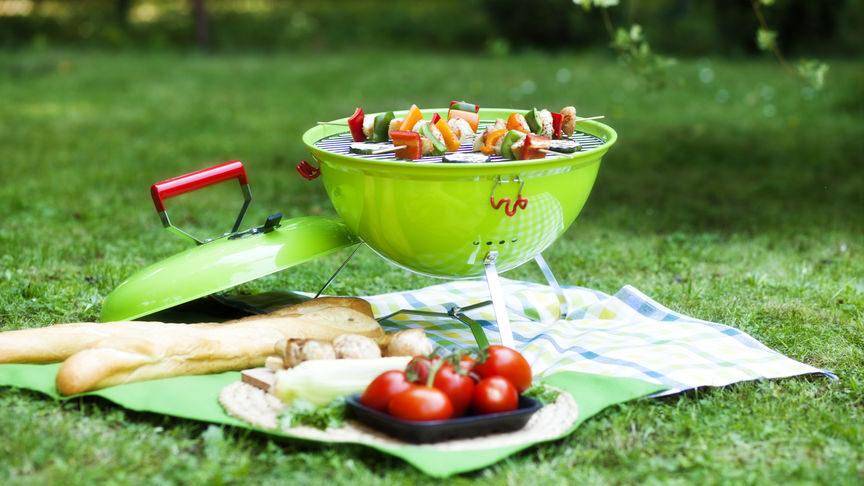 71% of American grillers prefer charcoal grilling over gas grilling for a variety of reasons.
With out a doubt the main reason is purely and simply for the char grilled taste.
Other grills come close, but nothing will replicate it.
Charcoal grilling is a strong American culture, nothing beats summer evenings with cold beers around charcoal grills.
According to reports there are more than 30 million charcoal grills owned by Americans,
This makes it the most favorite cooking appliance in many patios.
Weber is one of America's prefered brand, the inventors of the classic kettle grill, but since then many brands have propped up that have become staple names in the charcoal grilling industry.
Brands like Char-griller, Dyna-Glo, Kamado Joe, and Big Green Egg are among others.
Additionally, many love the direct hands-on nature of charcoal grilling and the sense of controlling it gives a much more satisfing cooking process.
Benefits of Having an Outdoor Kitchen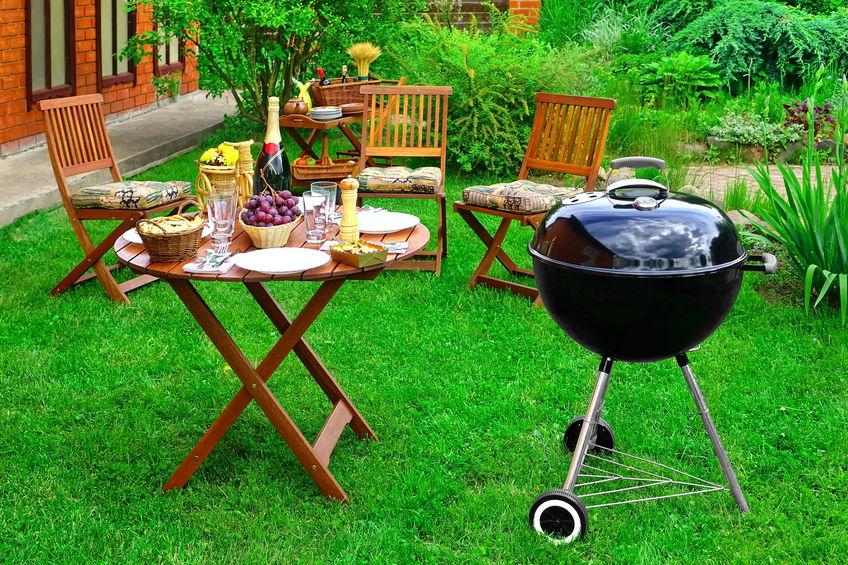 Save on Energy Costs. Using an indoor kitchen during hot summer months can increase your electric bill due to the extra heat, causing the air conditioner to work harder. Cooking outdoors keeps the air cooler and reduces energy bills.
Perfect for Entertaining Outdoor. Kitchens provide a spacious area for guests to gather while the food is being prepared. With mood music, lighting, and comfortable outdoor furniture, it creates a perfect social gathering area, unlike the limited space of an indoor kitchen.
Keep Odors Outside. Cooking outside prevents unpleasant smells from entering your home and sticking to furniture and clothing. Strong smells, such as fish or deep-fried foods, can linger for days, especially during the summer heat. The smells may also dissipate into the air from the garden or neighboring farms.
Increases Home Value. An outdoor kitchen is a valuable investment that yields a high return on investment, especially when made with high-quality materials and appliances. It provides a lifetime of entertainment and enjoyment, designed to withstand tough weather conditions.
Save on Eating Out. An outdoor kitchen provides an attractive space to cook and dine, reducing the need to go out to eat. It saves money and makes for an easy "drive" to and from dinner. Enhances Food Flavor and Health Grilling enhances the taste of all foods, while also being a healthier cooking technique that reduces calories from fat. The high heat from the grill helps retain moisture, creating unique flavors not possible in an indoor kitchen.
Expands Living Space. Outdoor kitchens provide more room for guests to gather and enjoy the outdoors. By adding outdoor lounge furniture or patio dining sets, prepping food becomes a group activity, making it perfect for hosting lively parties or intimate dinners.
Simplifies Cooking. Cooking outside eliminates smoke filling up your home and keeps the indoor kitchen cool. It also eliminates lingering odors from seafood and reduces utility bills. With everything you need conveniently outside, such as ice makers and refrigerators, you save time with trips in and out of the house.
Boosts Resale Value. Outdoor kitchens are a luxury feature that makes a home more marketable, increasing its resale value. If your backyard is small, build the outdoor kitchen accordingly as prospective home buyers also appreciate open outdoor space.
Enjoy the Outdoors. No matter where you live, an outdoor kitchen lets you enjoy the fresh air and the outdoors. It's beneficial for your health, lowering stress and mental fatigue, and in areas with long winters, it lets you treasure your time outdoors.
Best Charcoal Grill for Outdoor Kitchen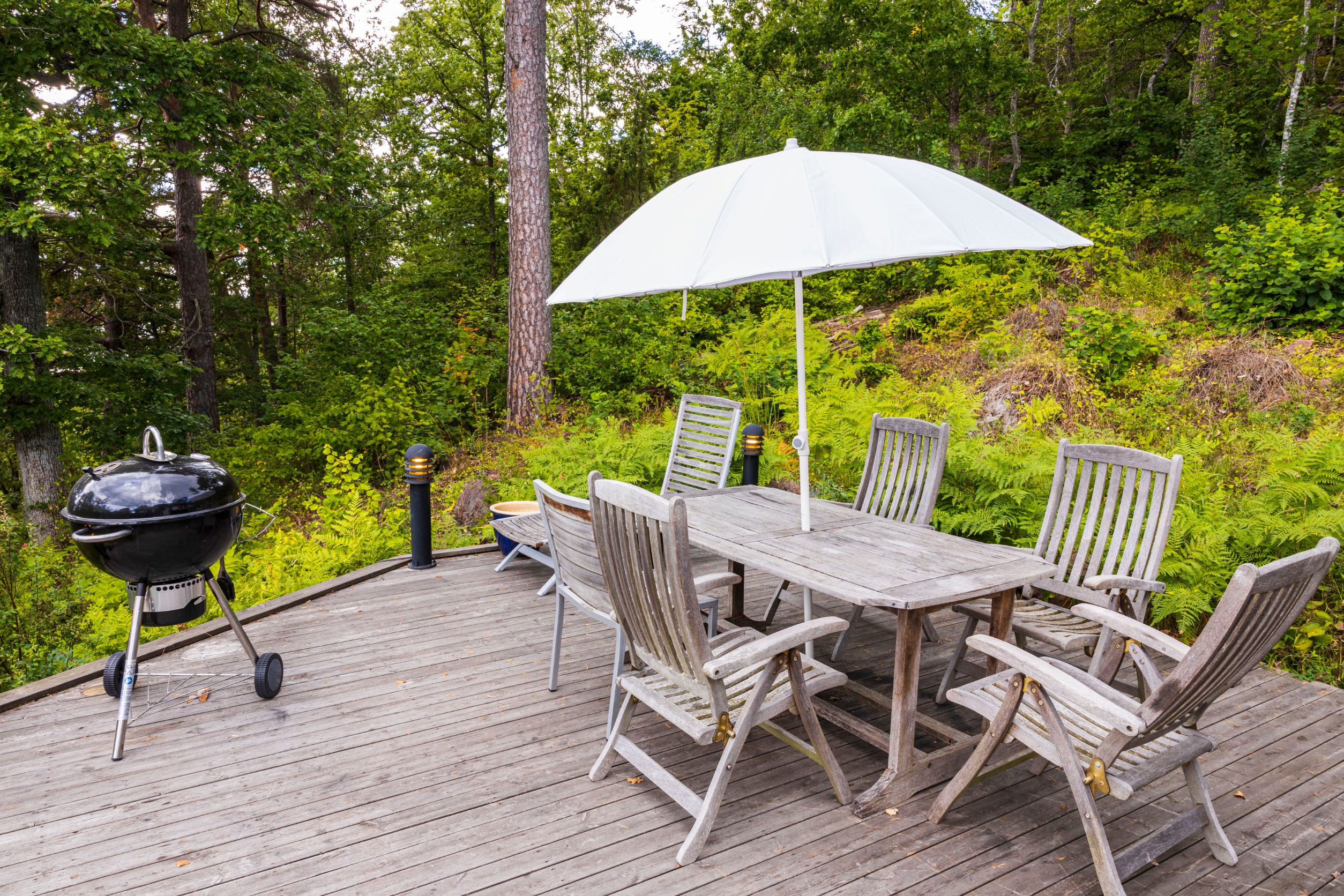 There are so many great charcoal grills on today's market, but here are four models that are highly recommended for an outdoor kitchen.
Ultimately, the best charcoal grill for an outdoor kitchen will solely depend on your needs and likes.
Important factors to consider when purchasing a charcoal grill are, size, features, budget, color, material, and moblity amongst others.