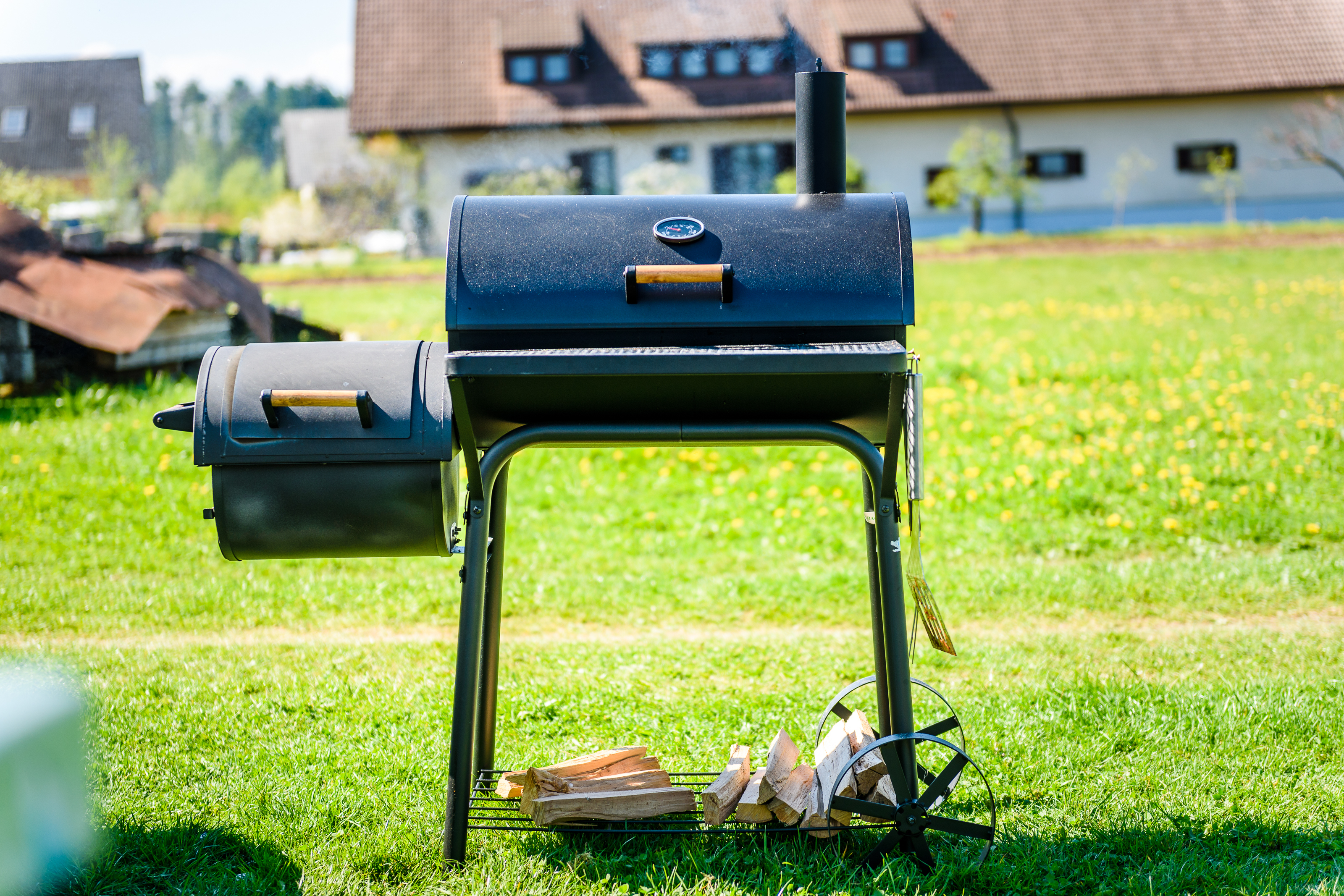 Pellet grills, which are also known as pellet smokers, are cookers that are used outdoors for grilling or smoking purposes.
They combine the elements of gas grills, charcoal smokers, and kitchen ovens.
The grills can be used to smoke, grill or bake various food varieties. Wood pellets can be feed to the grill via an electronic control panel or by hand.
Pellet grills use food grade pellets that are specially made for grilling.
This gives your food that tastes amazing without compromising on your health.
 A good quality pellet grill guarantees you of great services over a long period of time.
Meat that has been perfectly grilled using pellet grills tastes great due to the flavor added by the hardwood pellet smoke.
Best wood pellet grills should have a large grilling surface, good pellet burning efficiency, easy to clean among other added features.
Get ready for that summer vibe and be prepared for those amazing BBQ days!
Make savory treats at the comfort of your backyard with one or more of these best wood pellet grills !!
Camp Chef SmokePro Pellet Grill (DLX PG24)
This grill from Camp Chef brings all the good features that you need in an outdoor grill.
The pellet smoker has a 429 square inch of the cooking area plus an included square rack measuring 141 square inches.
It is spacious enough to accommodate big chunks of meat. No need of grilling one piece at a time which is time-consuming.
The cooking temperature can go as high as 160-500 degrees C.
The temperature is good enough to get your barbecued chicken, pork ribs, cheese or beef ready within a few minutes.
The grill also comes with a durable meat probe which works for the food quality enhancement for checking the inside temperature of the meat.
Moreover, monitoring the food temperature is made easy by the box lid thermometer.
While the meat probe measures the temperature inside the meat, the box lid thermometer monitors the cooking chamber temperature.
The Camp Chef PG24 features a distinctive ash cleanout system that makes ash removal stress free.
The ash cup ensures the food preparation area is clean by allowing all the ash to fall into the cup.
All the user needs to do is to pull the lever allowing the ash to fall into the cup.
Moreover, the grill has a smart cleaning design that allows the grease and fat from the inside to drain outside into a bucket.
The bucket can then be changed easily or cleaned when needed.
The start-up procedure is easy with the electronic auto start ignition which sets fire to the pellets when necessary.
The Led screen lets the user know what is happening at all stages.
The pellet drain chute comes in handy in changing the pellets.
It is large enough to accommodate pellets.
It can also be used as a pellet store.
Other salient features include a camp chef accessories box, firm casters for easy portability with added firmness, smoke chimney, and a heavy-duty warming rack.
The extra features that the grill offers set it apart from other grills in the market, making it one of the best wood pellet grills on the market today.

---
Traeger  Junior Elite Wood Pellet Grill
The Traeger (TFB29LZA) Junior Elite Wood Pellet Grill comes in an appealing bronze color that complements most outdoor settings.
The grill allows you to bake, braise, roast, and barbecue food as well as being used as a smoker.
Its 300-square-inches of grilling area is large enough to accommodate whole chunks of meat.
The grill is thermostatically controlled ensuring accuracy and allowing you to safely leave it cooking all night.
The in-built thermostat produces an easy-to-see and accurate temperature readings in real time.
Furthermore, a digital elite controller lets the user set the grill with just a touch of a button. 
Precise temperatures can be maintained within a range of 20 degrees allowing you to cook on high or low heat.
Temperature can go up to 450F for that perfectly done steak.
For elimination of hot and cold spots, the Traeger Junior Elite comes with a convection blower inside the cooking chamber.
The blower spreads hot air across the cooking chamber allowing the food to cook at consistent temperatures.
Led display lets you know what is happening inside the grill.
It is easy to read and clear.
Traeger brings you the 100% hardwood pellets that give your food the amazing wood smoked taste.
The pellets are made from pure hardwood materials with no harmful fillers.
No need of using matches, fire starters or propane grill fires lets you start this pellet grill's fire by just a simple electronic switch.
The switch gets the grill running within a second.
Treager TFB29LZA Junior grill is built to last thanks to the steel construction.
Moreover, the Powder coat finish improves on the gas durability too.
Everyone knows how cleanup can be hard and messy after grilling. Porcelain grill grates on this grill ensure that clean-up is easy.
The porcelain provides a non-stick surface to your food.
This grill comes with a whole lot of versatility.
One of the best wood pellet grills can be used for smoking, grilling, baking, roasting, braising or barbequing food. It is great for home use, camping or tailgating.
Z Grills 2019 New Model

This grill and smoker are great for those people who love meat with the woody flavor without replacing their comfort and convenience.
Twenty pounds of pellets can give you up to twenty hours of grilling in this smoker.
Its wide temperature range of 180-450F can be able to cook most foods into completion.
The smoking area of this grill is 504-square inches.
This area is large enough for whole pork ribs grilling.
This cooking rack comes with a drip tray that keeps the grease away from the fire.
There is no need for matches or fire starters as the hot rod auto ignites the pellets letting you start your grilling or baking hustle free.
The grill's induction fan keeps the fire burning by stoking the fire periodically.
If you are tired of pushing the pellets towards the grilling area, there is no need to stress anymore as the grill auger carries the pellets to the firepot comfortably.
The digital controller lets you set the preferred temperature and even walk away.
The temperature will then be regulated and you will come back to a well-cooked chunk of meat.
The temperature control will automatically add pellets when needed to regulate the temperature.
The grill will mostly stay within 10 degrees of the temperature set.
 Heat is distributed by convection technology which makes sure food gets evenly cooked to perfection.
This ultimate 8-in-1 grill and smoker can offer its versatility in char-grilling, barbequing, braising, searing, roasting, baking, smoking and grilling. 
All these can be achieved with the easy-to-use smoker.
Beginners will not find it hard to use.
The led temperature display comes displays the temperature in real time.
Built to last using high-quality stainless steel materials, it is resistant to corrosion that is caused by most outdoor weather elements.
It also has a sleek, polished design that suits the décor of most outdoors.
Cleaning after use is hustle-free thanks to the built-in special design waste oil collector.
Moving it is made possible with the upgraded locking caster wheels that move the cart.
---
 Green Mountain Davy Crocket Grills
The Davy Crocket is the ultimate portable, wood pellet grill.
The grill comes with a digital Wi-Fi controller that lets you control and monitor the grill through an iOS or Android mobile application courtesy of Davy Crocket.
Made of steel with a 14-gauge body and 13-gauge lid, the grill is stronger and durable.
Despite the steel making it heavy, it's still very much portable.
The Davy Crocket has a 7-inch peaked lid which when combined with the fan provides superior air flow by convection and also provides more room for cooking food.
This improves cooking as there is no overcrowding.
Featuring a 12" X 18" of cooking surface, the grill is large for a portable wood pellet grill and enough for your grilling needs.
Temperature control is the main feature in this grill as a thermal probe and Sense-Mate are specially designed for this purpose.
The probes measure heat levels in the grill and can hold up temperatures well which ensures the food being smoked or grilled gets consistent heat all through the cooking process.
The temperature control allows one to program the exact temperatures using the Davy Crocket app.
The grill also features an efficient grease management system that channels grease to a bucket with an angled drip pan around the temperature sensor of the control box.
This is a more practical and efficient way to eliminate grease build up and the need to brush or scrape frequently.
The grill's chimney has a cover which prevents water from getting into the grill when it rains.
This is an important feature because it prevents the wood pellets from getting ruined by moisture.
The Davy Crocket can be powered from a car battery or car electrical plug.
This is why many campers prefer the grill.
Electrical usage is also kept at a minimum at 11V or 12V while still delivering quality heat to cook your food. In addition are adaptors for three power options.
Suitable for grillers on the go, this wood pellet grill from Davy Crocket doubles up as your preferred counterpart for all your camping and tailgating needs!
Camp Chef SmokePro Lux Pellet Grill
Take your summer outdoor barbeque parties to the next level with Camp Chef SmokePro Lux Pellet Grill.
The new and large grill from Camp Chef is designed with features that suit outdoor home smoking or grilling.
The Camp Chef SmokePro Lux has smart smoke tech which comprises of an automatic auger and built-in fan.
This reliably produces even heat and smoke distribution for even cooking.
This grill from Camp Chef comes with an included digital temperature chip technology.
The advanced thermometer takes real time grill temperature readings giving you an insight into what is happening inside the grill.
A stainless steel probe measures the food internal temperatures ensuring that your meat does not get burnt.
The included ash cleanout technology can that has been patented holds the ash for an easy cleanup process.
Your backyard outdoor area will not look all messy and dirty due to ash.
Moreover, the grill's grease management system has a smart design which directs all the grease and drippings into an external attachment for easy cleanup.
Moving the grill around is made simple by the wheels attached to its base.
An electronic auto ignition that comes with grill means that you do not need matches and lighters to set the pellets on fire.
Digital controls simplify the work further thus the ease of use for this grill.
The whole surface area of the cooking rack is 875-square inches.
With this space, you can be able to smoke brisket, pizza, oven cookies, chicken, and pork ribs of beef.
By the use of the extra-large grilling area, you can grill for all your friends and family.
Featuring a large hopper capacity that can hold up to 18 lbs. of pellets, this grill keeps the fire burning for long without the need to constantly refill the hopper.
Fall-off-the-bone tender steak is what you will get every time you grill or smoke using meat using this grill.
Final Thoughts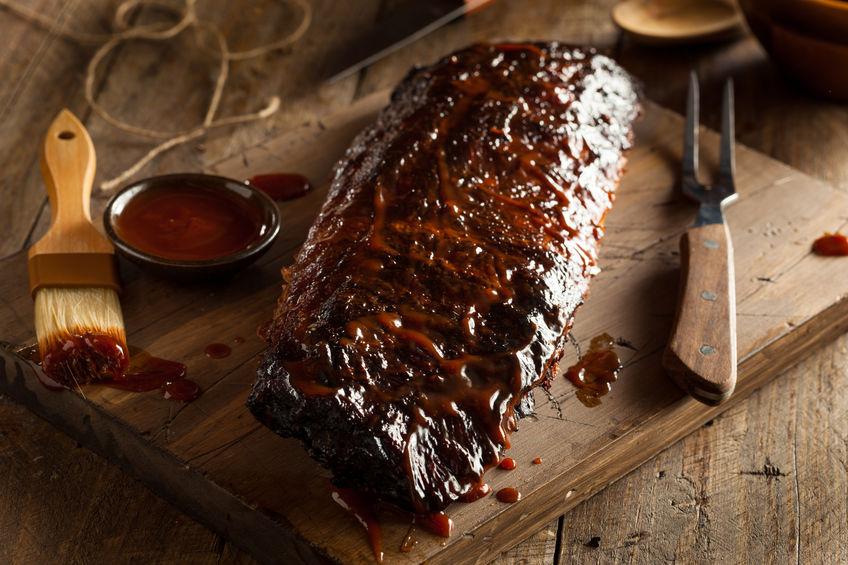 A good quality pellet grill guarantees you of great services over a long period of time.
Meat that has been perfectly grilled using pellet grills tastes great due to the flavor added by the hardwood pellet smoke.
Best wood pellet grills should have a large grilling surface that can accommodate a large amount of meat. This will save time and minimize heat loss.
The pellets should be of high quality and from a well-known dealer.
Pellets that are made using harmful products can cause an awful taste or even food poisoning.
The best wood pellet grill should be made of high-quality materials such as stainless steel.
This ensures that the grill remains corrosion free over a long period of time. Temperature range is another factor that a grill owner needs to consider.
This will depend on the type of cooking they need.
Most pellet grills have heat ranges of up to 500°F-700°F. The temperature should also be easy to maintain throughout the cooking process.
With all these factors comprehensively highlighted in the best wood pellet grills review above, making that decision based on what you need should then be a walk in the park.
Choose a grill that suits your personal preferences as there are various outstanding features that suit individual users.