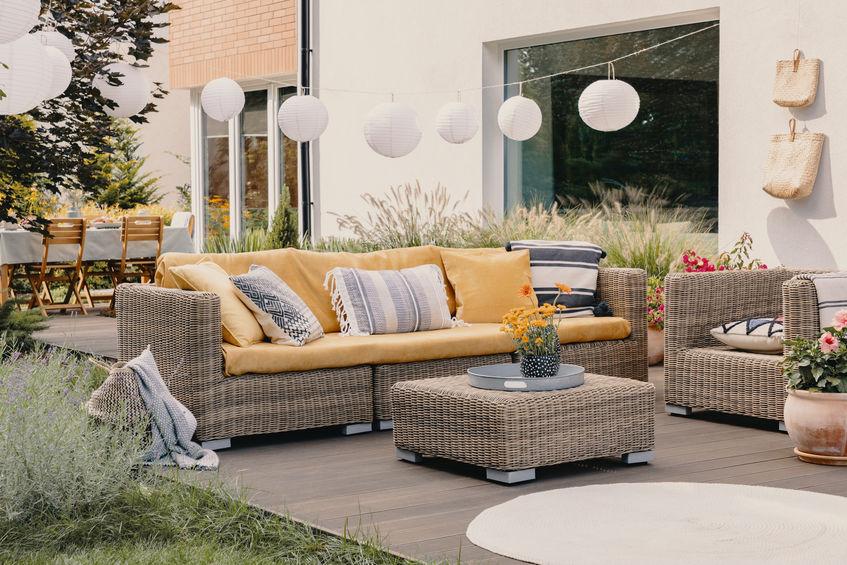 The right patio furniture will provide years of enjoyment as you relax with family and friends.
Patio furniture ties your outdoor areas together, creating the perfect setting for lazy afternoons, parties, holidays, and grilling sessions.
Patio furniture is offered in different materials and levels of quality.
When you buy new items, you'll need to ask how long should patio furniture last?
Let's explore the question and find an answer.




Quality Matters When Buying Patio Furniture
When you buy patio furniture you should focus on quality first. Look for items that are weatherproof and that have rust-proof hardware.
Some patio furniture contains no metal at all, helping it to weather even the harshest conditions without the risk of corrosion.
For patio furniture that will last years or even decades, look for items that are:
Weatherproof and made with fabrics that resist UV exposure and moisture.

Water-resistant and made from materials like aluminum, rattan, stainless steel, and nylon.

Heavy enough that they won't blow away during the occasional winter storm.
If you buy low-cost furniture it will need to be covered during inclement weather, or even stored inside in a shed or garage.
How Long Does the Best Patio Furniture Last?
If you purchase furniture with the above points in mind, you'll get a better return on your investment.
When asking how long should patio furniture last, the general estimate is around 10 to 15 years.
This is a baseline for mid-range and premium furniture.
Some of the best furniture will last even longer, depending on what it's made from.
Your climate can have a big impact on how long patio furniture will last.
Materials that are constantly exposed to rain, humidity, snow, or strong sunlight will break down faster.
If possible, keep your patio furniture under shade like a deck awning or even a fabric shade sail or umbrella.




Is It Worth Buying Low-Cost Patio Furniture?
If you aren't ready to make a big investment in patio furniture, you could choose low-cost items.
These aren't likely to last as long as the best patio furniture, but you could still expect to get between 5 and 10 years out of chairs, tables, and other equipment.
You need to consider how your budget today could impact your spending in the long term.
While it might seem like you'll be saving a few dollars now, you'll actually end up spending much more as you replace your patio furniture in a few years.
It's often better to spend more on quality furniture that will last longer.




Check the Warranty Details
A good way to determine how long patio furniture will last is to check the warranty details.
If an item comes with just a one-year warranty, then it's not likely to last much longer than the warranty period.
If a company offers a 2, 5, or even a 10-year warranty covering materials and defects, then you'll have more confidence in your purchase.




An Example of a Long Lasting Patio Furniture Set
There are countless options to choose from when buying patio furniture.
It helps to get started with an example that shows you what to look for.
This Outdoor PE Wicker Rattan Sofa comes with modular chairs and cushions, as well as an ottoman so that you can get the configuration that suits your outdoor area.
The classic U-Shape will suit most homes.
Made from PE wicker and with rust-free frames, there's little risk of cracking splitting, and fading.
Fabrics and solid materials are water-resistant and UV-stable.
Although the set comes with just a two-year warranty, it can be expected to last up to ten years considering the high-quality materials used.




Durable Patio Furniture Improves Your Home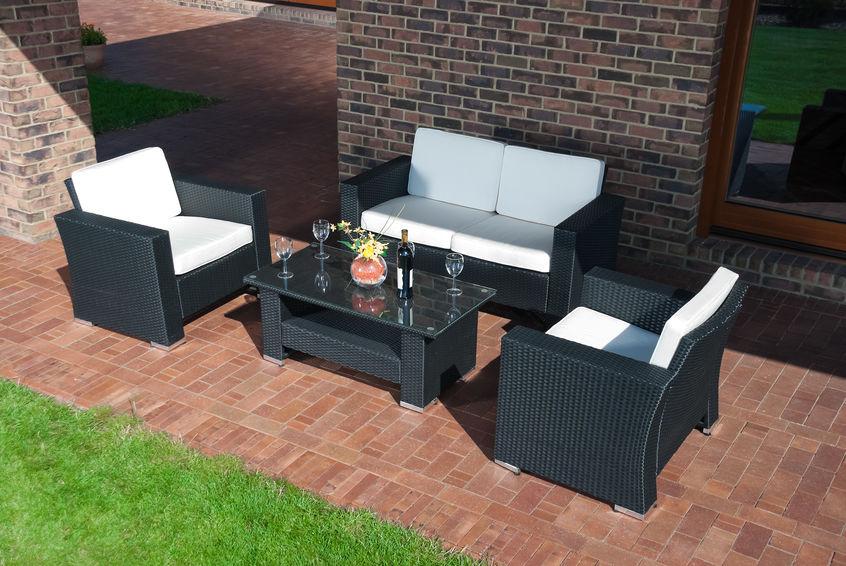 When you know how long should patio furniture last, you'll be able to make a better decision for your next purchase.
Durable patio furniture will help you to create outdoor entertainment and relaxation areas that you'll love to use on holidays and during your downtime.