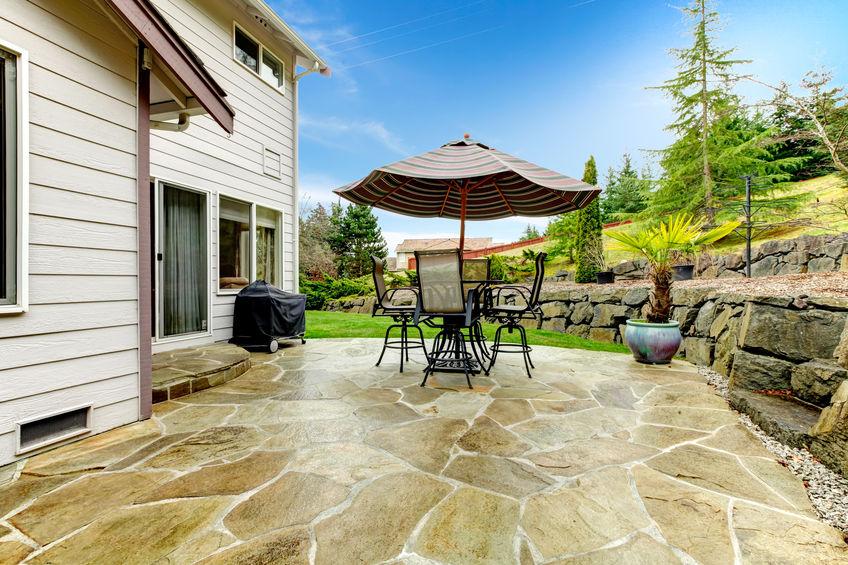 An outdoor umbrella is one of the most perfect ways to tie all of your patio furniture together.
Offering shade, some extra style, and protection from light wind, an investment in an outdoor umbrella is relatively small but provides big returns.
The style of the umbrella you choose comes down to personal preference, and the color is critically important.
Before you buy yours, learn what's the best color for an outdoor umbrella.




Colors Will Fade Over Time
The first thing to consider about an outdoor umbrella is that the color will fade over time.
Even the very best fabrics and solid vinyl canopies will eventually lose their hue.
Spending more on an umbrella made from UV-resistant material will slow the process, but not stop it completely.
With this in mind, you should consider that the brightest pigments will fade faster.
Bright and pastel colors will all fade relatively quickly compared to deeper shades.
Black, while a darker color, will also fade relatively quickly and could look more like grey in just a few seasons.




Blend Your Umbrella With Your Surroundings or Make it Stand Out?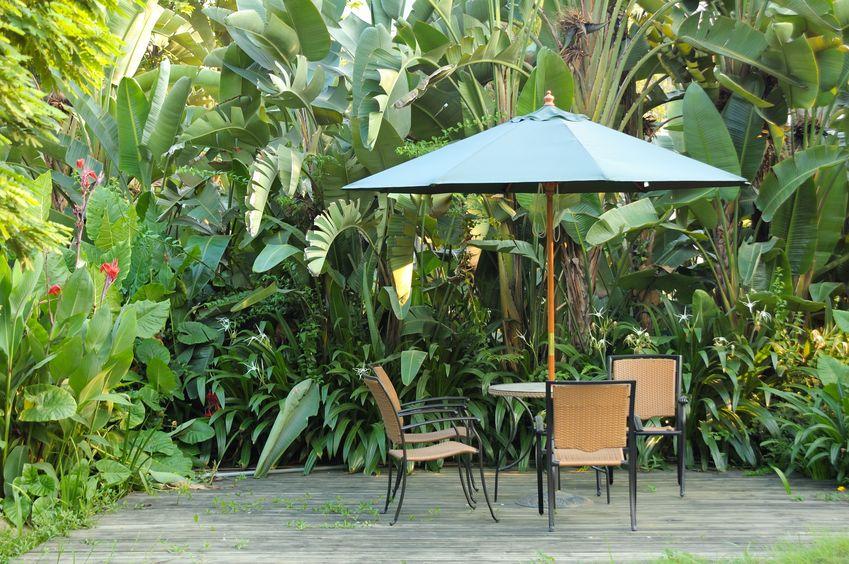 When determining what is the best color for an outdoor umbrella, you'll need to decide if you want the canopy to blend or contrast with your surroundings.
If your patio is surrounded by plants and trees, then you might want to go for an earthier tone like a darker green or even brown. 
If you have exterior décor that is brighter and more varied, then colors like red, orange, light green, and yellow could suit.
If you're aiming for contrast, then choose an umbrella that pops from your surroundings.
A cream or white umbrella would look impressive when used with a patio that is primarily green, brown, and grey.
You could also choose an umbrella with a colored pattern to help it stand out.




The Most Popular Outdoor Umbrella Colors Used Today
Taking a look at a few examples will help you to find the best color for an outdoor umbrella at your home.
For a traditional, conservative, and stylish approach, consider a tan umbrella. This will work well in most settings without creating too much contrast. This Sunnyglade Patio Umbrella

is a popular choice and it's available in all of the colors that we will mention below.

The Sunnyglade umbrella is available in black and white or blue and white stripes. Choose black for a more restrained look, or the blue stripes to create contrast.
When you want drama and vibrancy, red is one of the best umbrellas to choose from. The rich red hue of the Sunnyglade umbrella will make your patio pop with color.
Or, for an absolute classic that works with most decors, a green umbrella would be a great choice. The Sunnyglade Patio Umbrella is available in a classic dark green.
Bring a Little Color To Your Patio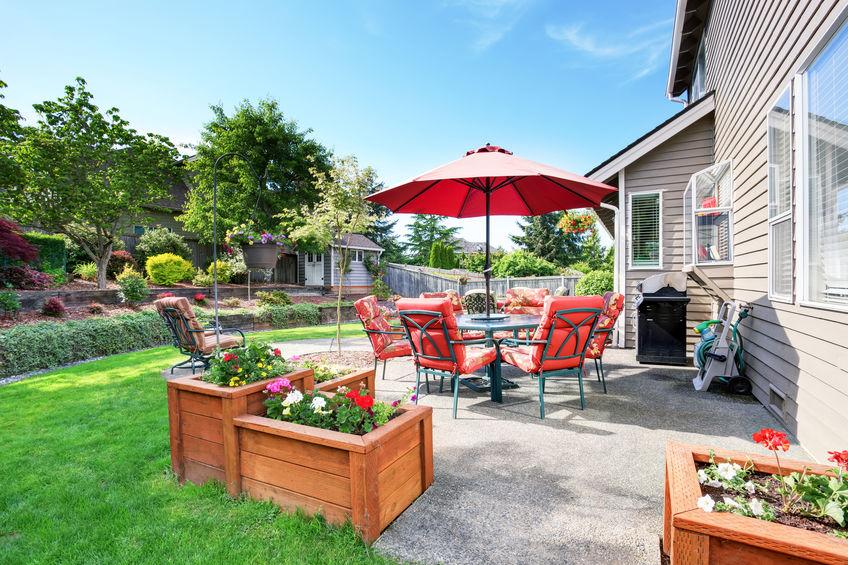 The best color for an outdoor umbrella is the one that resonates most with you.
Whether you want it to blend or stand out completely is entirely up to you.
Choose the color that suits your sense of style.
With reliable products like the Sunnyglade patio umbrella, it's easy to add a splash of color outdoors.