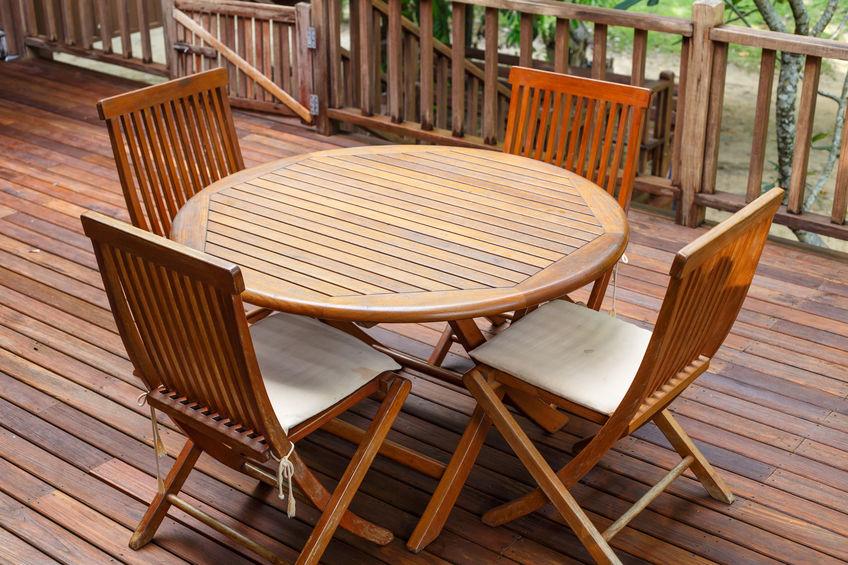 Teak is one of the few natural lumber products that is resistant to rot, infestation, and moisture.
Teak furniture can be costly, but there are now options available made from acacia wood with a teak oil finish.
When you look for teak outdoor furniture, chances are you'll end up browsing acacia products.
Let's find out what teak oil finish is, and how to find the best finish for teak outdoor furniture.
What is Teak Oil?
Teak oil, or teak finish, is a name given to a range of woodworking products used to finish outdoor furniture.
Teak oil isn't actually made from the natural oil of teak.
Instead, it is usually made from synthetic oils, linseed oil, and tung oil.
Is Teak Finish Outdoor Furniture Misleading?
There was a time where teak finish furniture seemed misleading, but it has become an industry norm to use this type of labelling.
Providing the manufacturer is upfront with the actual timber they use, then it's considered acceptable.
If you're looking at furniture labelled as having a teak finish, it likely isn't real teak, but acacia or another durable wood.
Real teak furniture is typically labelled as 'Grade A Teak' or similar.
What's the Best Finish for Teak Outdoor Furniture?
Teak's natural color is a golden yellow, and there's plenty of teak finish furniture presented in this hue.
It's a color that works well with sun-soaked decks and patios, and it might be your preference depending on the esthetic that you're looking for.
But, what if you want real teak furniture, not just outdoor furniture with a teak finish?
Well, the best finish for teak outdoor furniture made from real teak wood is actually no finish at all.
Because of teak's natural oil content, there's no need to add any oil or stain.
Instead, teak furniture is simply sanded down to a smooth finish and the furniture then develops its natural aged color over time.
Teak Oil Finish or Real Teak?
 Whether you choose teak oil and teak finish products or real teak, is entirely up to you.
Acacia wood is more affordable and better suited to most buyers.
Real teak is a significant investment but the quality makes it worth it over time.