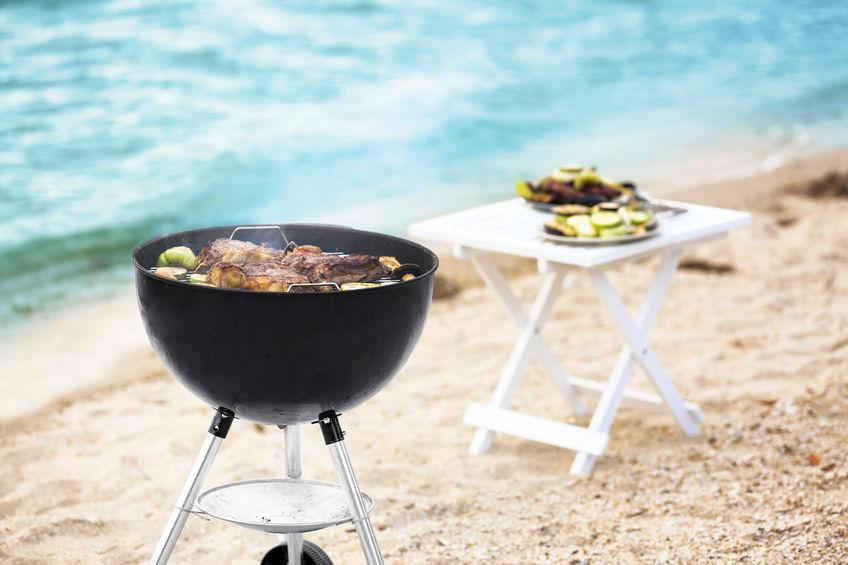 As you look for your new charcoal grill, you'll find that there are more than a few brands to choose from.
Just like gas grills, not every charcoal grill is created equal.
Some brands do a better job than others, giving you more value for your money with the durability and features that you want.
When it comes to quality and reliability, there are two brands that stand above the rest.
If you're wondering what is the best charcoal grill brand, then these are the two that you should start with.




Weber Charcoal Grills – The Best All-Around Charcoal Grill Brand
Weber is widely regarded as one of the best all-around charcoal grill brands in the industry, and for good reasons.
Here are some of the key factors that make Weber charcoal grills stand out:
Quality Construction: Weber charcoal grills are known for their exceptional build quality. They are typically constructed with high-quality materials, such as heavy-gauge steel, which ensures durability and longevity.
Innovative Design: Weber consistently introduces innovative features and designs in their charcoal grills. From the iconic Weber Kettle grill to the Performer series with built-in tables and gas ignition, they offer a range of options to suit various needs.
Excellent Heat Control: Weber grills are designed to provide precise heat control. The dampers and vents allow you to adjust the airflow, which, in turn, lets you control the cooking temperature with ease.
Even Heat Distribution: Weber charcoal grills are engineered to distribute heat evenly across the cooking surface, ensuring that your food cooks uniformly.
Versatility: Weber offers a variety of charcoal grill models, from compact portable grills to larger models with ample cooking space. This versatility allows you to choose the grill size that best fits your needs.
Grilling Accessories: Weber provides a wide range of grilling accessories, including grates, baskets, rotisseries, and more, that can enhance your grilling experience and versatility.
Warranty: Weber typically offers generous warranties on their grills, demonstrating their confidence in the product's durability and performance.
User-Friendly: Weber grills are known for being user-friendly, making them suitable for both beginners and experienced grillers. The intuitive design and easy setup make them a popular choice.
Strong Reputation: Weber has built a strong reputation over decades for producing high-quality grills that consistently deliver excellent results. This reputation is backed by a loyal customer base and positive reviews.
Customer Support: Weber provides excellent customer support, including resources like cooking guides, recipes, and a responsive customer service team to assist with any questions or concerns.
Community and Resources: Weber has a thriving online community of grilling enthusiasts and offers a wealth of online resources, including recipes, tips, and videos, to help users make the most of their grills.
Resale Value: Weber grills tend to hold their value well in the resale market, making them a sound long-term investment.
Whether you're a novice griller or a seasoned barbecue enthusiast, Weber charcoal grills offer a wide range of options to suit your needs, a reputation for quality, and a track record of producing exceptional grilling experiences.
There are a few different Weber models that you can consider.
There's a suitable grill for most families, even those on a budget.
The standard

Original Weber Kettle

has the classic Kettle design with a one-touch cleaning system and a large cooking surface.

The

Premium Original Weber Kettle

is coated on porcelain enamel and has an advanced venting and cleaning system, as well as a hood thermometer for accurate cooking.

If you want a classic Kettle grill but prefer an integrated cart design, you can consider the

Weber Performer Charcoal Grill.

It has the same bowl and lid as premium models with an added cart and side shelf to make things even more convenient.
Weber has been one of the most popular names in grilling for decades, and the company continues to grow.
If you want the authentic flavor and the high heat performance of charcoal, this is the first brand you should look at.




PK Grills – The Best Durable Charcoal Grill Brand
PK Grills isn't quite the household name that Weber is, but the company is the best charcoal grill brand if you seek durability above all else.
PK Grills cost more than comparable Weber grills but will likely last you much longer.
The company uses a unique cast aluminum manufacturing process to create grills that will never rust.
A durable patina is formed on the aluminum over time, which is impervious to air and moisture.
Stainless steel hinges are placed inside the grill body so that they aren't exposed to the elements.
PK Grills made from aluminum come with a full ten-year warranty so you can have confidence in your purchase.
In actual use, your grill would be likely to last much longer than a decade.
PK Grills can be stored outdoors in snow, wind, rain, humidity, salty air, and any condition that you can think of.
Even ice build-up around the outside of the grill won't cause rust.
The downside is that PK Grills come with a price premium.
If you're willing to pay extra for one of the best charcoal grill brands that can resist any weather, then you'll love PK Grills.
The company makes its grills in the USA, ensuring quality and complete oversight of production.
Try Grilling with the Best Charcoal Grill Brands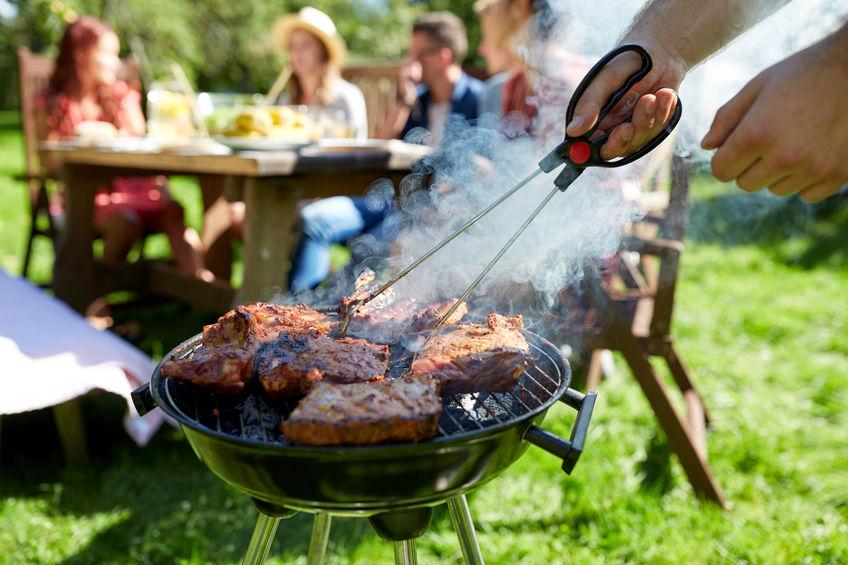 Investing in a high-quality charcoal grill ensures you'll enjoy years of trouble-free cooking, allowing you to experiment with smoking, roasting, and searing over hot coals to your heart's content.
Both Weber and PK Grills stand out as top-tier charcoal grill brands, each offering distinct advantages at varying price points.
Whether you lean towards the iconic Weber or the versatile PK Grills, you're sure to find the perfect charcoal grill to elevate your outdoor cooking adventures.