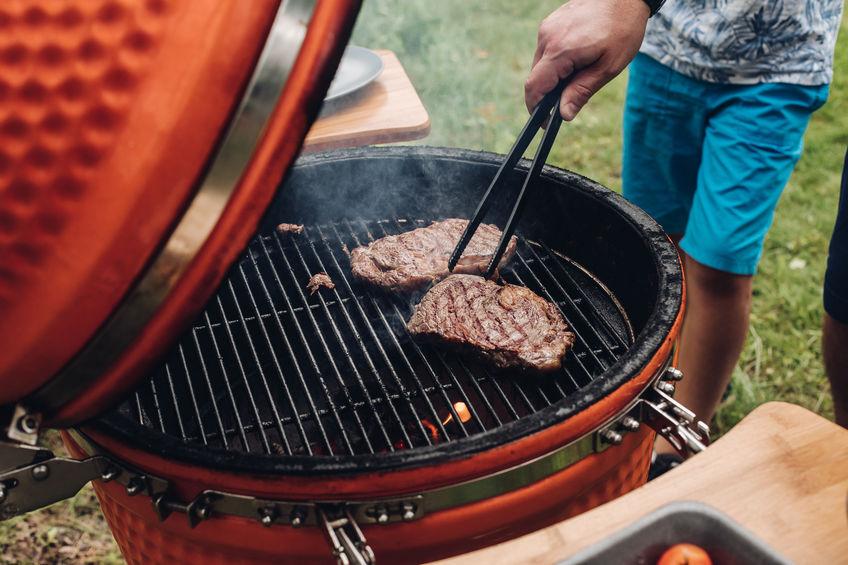 Kamado grills have exploded in popularity, with many impressive options now available on the market.
The Kamado design is heavily focused on radiant heat, with the charcoal grilling chamber creating the perfect convection flow for rich flavors and thoroughly cooked ingredients.
You can even smoke in a Kamado grill thanks to the heavy lid and seal.
Even while the Kamado design excels with convection, it's also suited to direct heat cooking with the lid open.
Whatever your preferred cooking style, you can do it with a Kamado.
If you're thinking about investing in a Kamado grill or if you already have, we've got the best accessory ideas to improve your grilling sessions.




An Electric Charcoal Starter
Charcoal is loved by many for its high heat potential and flavorful results.
However, not everyone enjoys the process of getting the charcoal started.
An electric charcoal starter keeps things simple and convenient.
The Rapid-Lite Xtreme Electric Charcoal Starter has a wide base to heat more coals simultaneously.
It acts like a portable element that is placed underneath the coals and connected to mains power.
As the wire element heats, the coals ignite, making for a simple and fuss-free starting process.
With an 8-inch element, it's suited to even the largest Kamado grills.
A Rounded Pizza Stone
Kamado grills are rounded, just like traditional kettle grills.
The insulated design and natural convection make every Kamado perfect for use as a pizza oven.
To get the best charcoal-fired pizza, you can invest in a rounded pizza stone.
A pizza stone prevents burning of the base and ensures that the crust is cooked thoroughly whether you're making Chicago deep dish, a New York classic, or a crispy thin crust.
Pizza stones can also be used to bake bread, allowing you to try new recipes in your Kamado grill.
The Unicook Pizza Stone is an affordable and reliable option for use in your Kamado or home oven and is suitable for temperatures up to 787°C.




Three Essentials for Your Kamado Grill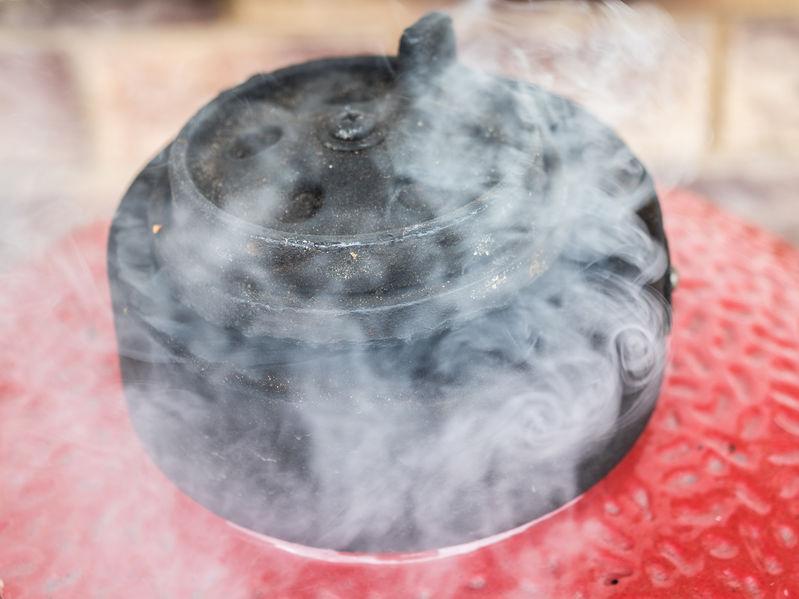 These next three options are what we consider to be essential for making the most of your Kamado grill…
For perfect results, always use a meat thermometer. The ThermoPro TP25

is a wireless meat thermometer with four probes for monitoring your temperatures in real time.

The

Alpha Grillers Heavy Duty BBQ Tool Set

includes a spatula, fork, tongs, and basting brush to take care of flipping, turning, lifting, and basting.

A grill expander gives you an extra shelf to keep delicate ingredients away from direct heat. This Dracarys Steel Grill Rack

gives you more versatility for 18-inch or larger grills.
The Kamado design is the perfect evolution of charcoal cooking.
Enjoy a Kamado grill even more with our accessory suggestions.