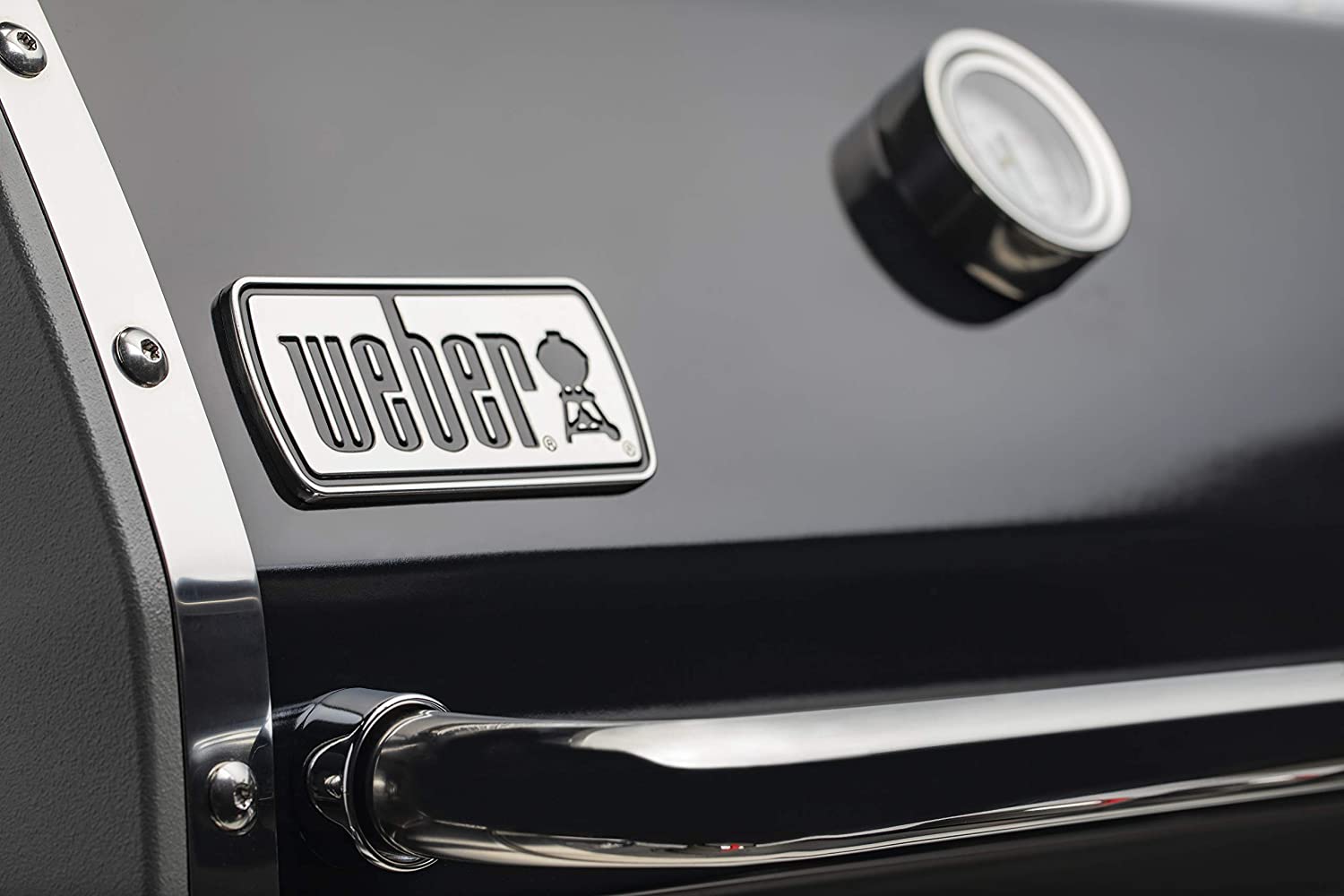 Weber makes some of the best outdoor grills that you can buy today.
Incorporating decades of innovation and experience, every Weber product is designed for reliability and great cooking performance.
While some consider Weber to be edging towards the expensive side, the generous warranty coverage helps to offset the price premium.
If you're in the market for a new grill, you'll need to consider which Weber grill is the best for the money.
There are a few choices here depending on whether you want gas or charcoal.
We've found three options that offer great value for your next investment.




The Best Charcoal Weber Grill for the Money
When looking for a traditional charcoal grilling and smoking experience, nothing else is as reliable or as elegantly simple as the Weber Kettle.If you're on a strict budget and want the most affordable Weber grill for the money, you can consider the Original Kettle 22-Inch Charcoal Grill.

It features a classic design, sturdy materials, and a ten-year warranty on the bowl and lid.

However, if you have a little more to spend, we recommend stepping up to the Weber Premium Kettle 22-Inch.

It has a few features that make it more convenient.

The advanced venting and cleaning systems make the grill more versatile and easier to use if you've never grilled with charcoal.

The premium model also comes with an integrated hood thermometer which is ideal for slow cooking, smoking, and getting your grill up to the perfect temperature for any ingredient.
The Best Small Weber Gas Grill for the Money
When we say small, we mean in comparison to the largest Weber grills.
The Weber Spirit II E-210 is small within the wider Weber range, but it's large enough for family cooking.
It features two high-efficiency burners for direct or indirect grilling.
The hood offers plenty of clearance for grilling with the top down.
You could get a whole chicken or smaller turkey into this grill, and it's a great size for BBQ cuts like brisket and ribs.
The construction quality is outstanding with a sturdy cart coated in a protective finish.
Stainless steel elements, long-lasting grill plastics, and enameled steel make up the rest of the body.
This grill features a convenient grease drip tray so it's easy to keep clean.
Two side shelves are used for prep or holding your cooked ingredients, and there's a single shelf on the cart for storage.
If you want a Weber gas grill and don't want to spend a fortune, this is one of the best models to consider.




The Best Weber Premium Gas Grill for the Money
If you want Weber quality and the extensive warranty coverage that the company is known for, you can start by looking at the Weber Genesis II S-435 4 Burner Grill.
This grill is popular with experienced home cooks. It has plenty of versatility for different cooking styles and the construction quality is excellent.
It features the GS4 grilling system with infinity ignition, high-performance burners, flavorizer bars, and Weber's grease management system.
With 844 square inches of total cooking area, there's enough room for any ingredient.
From whole birds to large butcher cuts and game, this grill will do it all.
Four individually controlled main burners give you impressive heat control across the surface.
With a large hood, you can cook with the top down using indirect heat.
There's also a sear station burner to quickly achieve the perfect crust on your ingredients.
Like most premium grills, there's also a side burner to add a skillet, frypan, or pot for sauces and stews.
Made from stainless steel and coated steel, the Genesis II has a large cabinet for storage as well as a protective shroud for your propane bottle.
Large side shelves make this an impressive all-in-one outdoor cooking station.




Three of the Best Weber Grills for the Money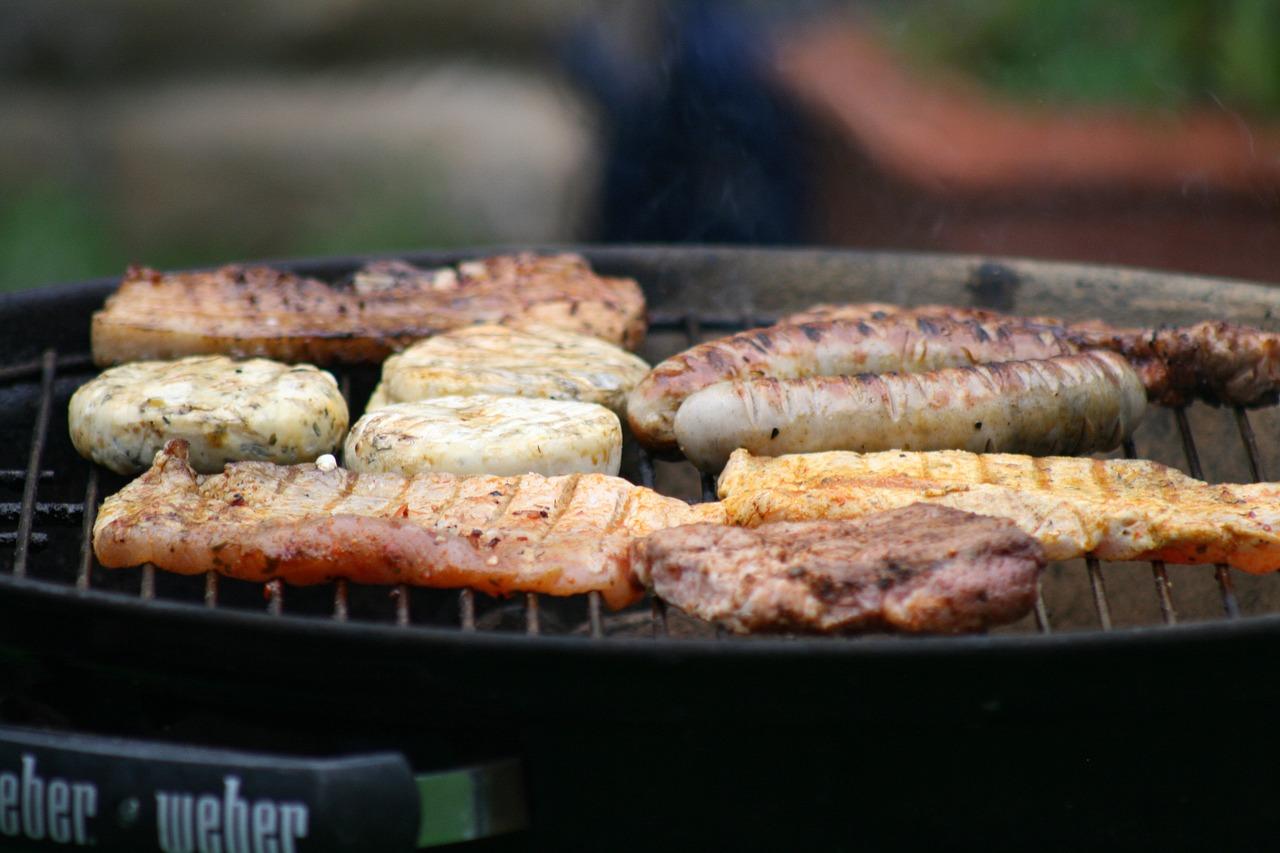 When considering which Weber grill is the best for the money, consider your needs first.
If you want a classic experience with an authentic smokey flavor, nothing beats a Weber kettle.
If you want the convenience of gas but don't have a lot of space or simply don't need a large grill, the Spirit II would be perfect.
If you want to go big with a premium grill, the Genesis II S-435 is one of the best models available.
Weber's reliability and flawless cooking performance make it one of the best brands for your outdoor cooking needs.