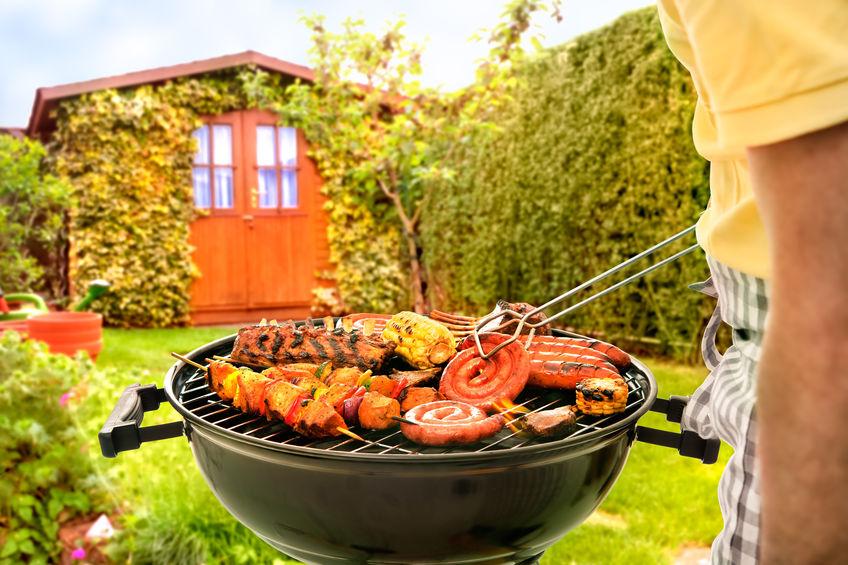 So you're getting started with home grilling and want to have all of the essentials for perfectly cooked ingredients and unforgettable meals.
We have you covered with all of the essential items that every griller needs.
From checking temperatures to handling food, these are the must-have tools and accessories that will make grilling more fun, convenient, and consistent.




1: A Reliable Meat Thermometer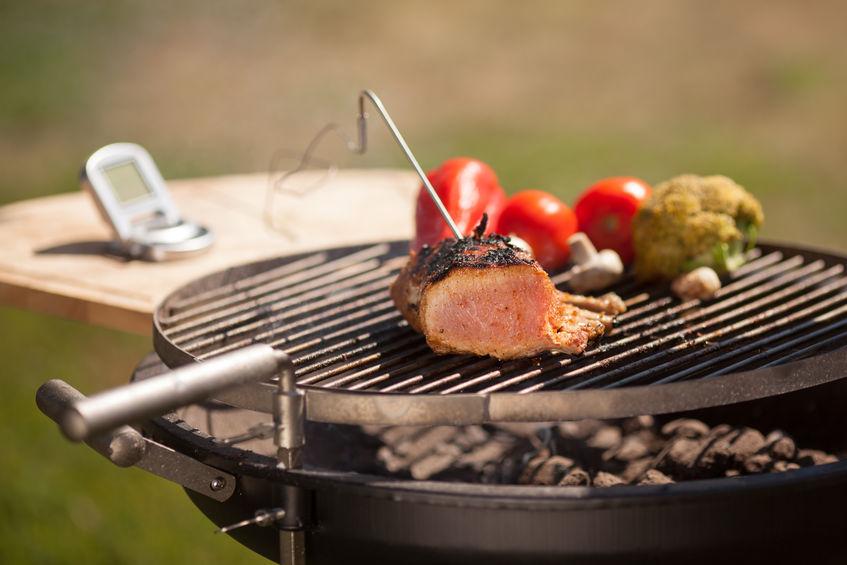 How do you get perfectly cooked steaks, BBQ cuts, poultry, and other ingredients?
Your grilling technique is only one side of the story.
Temperature matters just as much, if not more.
Every griller needs a reliable meat thermometer.
Options range from low-cost probes right up to wireless leave-in thermometers that will monitor cooking temperature continuously.
The

Kizen Digital Meat Thermometer i

s ideal if you need something reliable on a budget. It's a probe-style thermometer that allows you to check the internal temperature of meat and other ingredients intermittently as you cook.

If you would prefer a leave-in thermometer for continuous monitoring (this limits the risk of overshooting your desired temperature and doneness) you can take a look at the Gaiten 2-in-1 Instant Read Meat Thermometer.
For a smart thermometer that stays in the food and reports both internal and ambient temperature to your smartphone, the Wireless Meater Smart Thermometer

is one of the best options.
You'll get better results when you start using a meat thermometer, making this one of the essentials that every griller needs.
2: Tongs for Holding and Turning Ingredients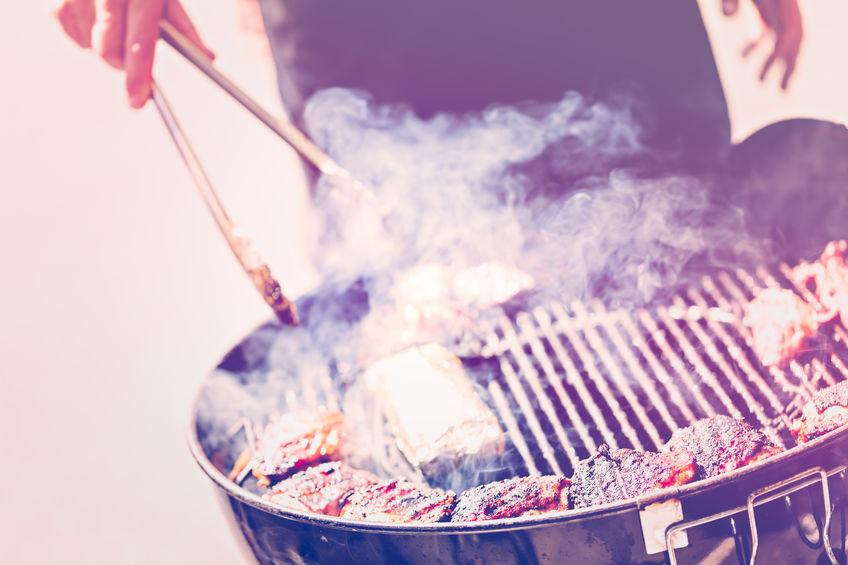 Every griller needs tongs for turning, mixing, and even serving outdoor meals.
Tongs are ubiquitous in cooking, but they aren't all created equally.
Low-quality tongs can have poor grip, food could get dropped, and they typically break easily.
Stick to a high-quality brand and aim for heavy-duty stainless steel tongs that will stand up to high temperatures and the unique ingredients that are cooked on a grill.
The Weber 6610 Original Tongs are made from stainless steel with a soft-touch handle that provides an excellent grip.
The handles can lock for storage and there's a hook ring on top so these can be stored on your grill or kitchen hooks.




3: A Grill Spatula for Flipping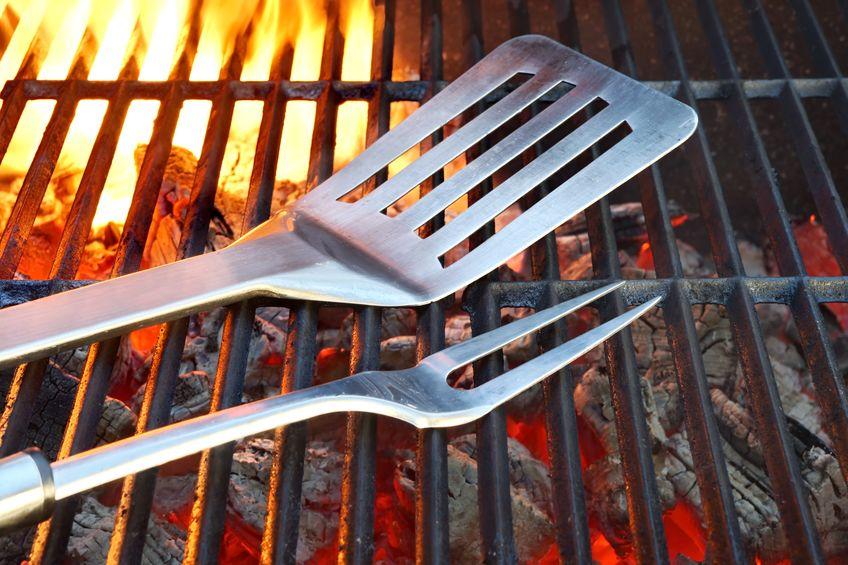 No utensil or toolset is complete without a reliable spatula.
A grill spatula should be large, durable, and made from stainless steel to resist heat and corrosion.
There are hundreds of different spatulas available on the market, but they won't all stand up to the demands of a home griller.
The options below are some of the best that you will find.
If you want tongs and a spatula in a single set, consider the Weber Original Stainless Steel Tool Set.
With two of the most important things that every griller needs, this set can take care of the bulk of your outdoor cooking needs.
4: Grill Gloves for Safer Tool handling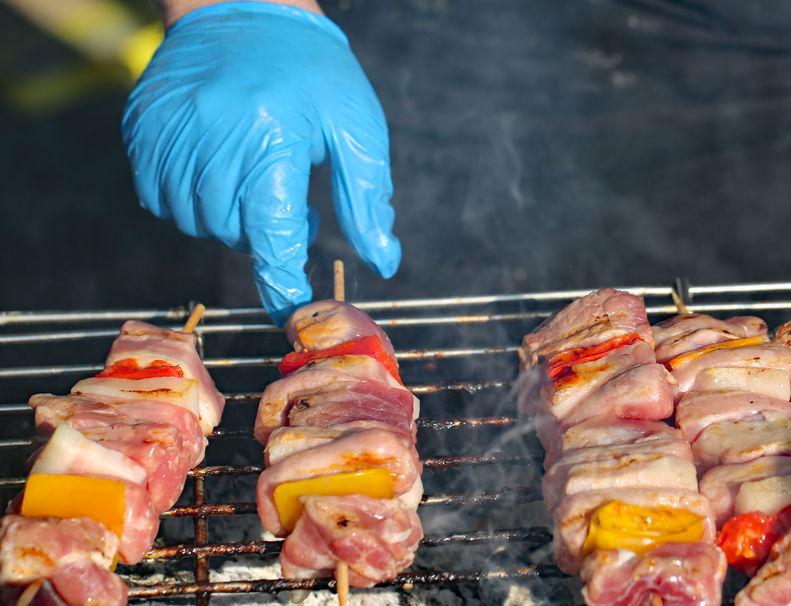 Cooking at a grill exposes you to high heat, spitting grease, and occasional flare-ups.
Grilling gloves protect your hands while also giving you more grip for tools, which can come in handy when working with heavy ingredients like BBQ cuts and poultry.
These Silicone Barbecue Gloves are heat resistant and have silicon grip layers on the outside for safety and security.
They're also heat resistant and can be used in your kitchen in place of traditional oven mitts.




5: A Grill Pan for Versatility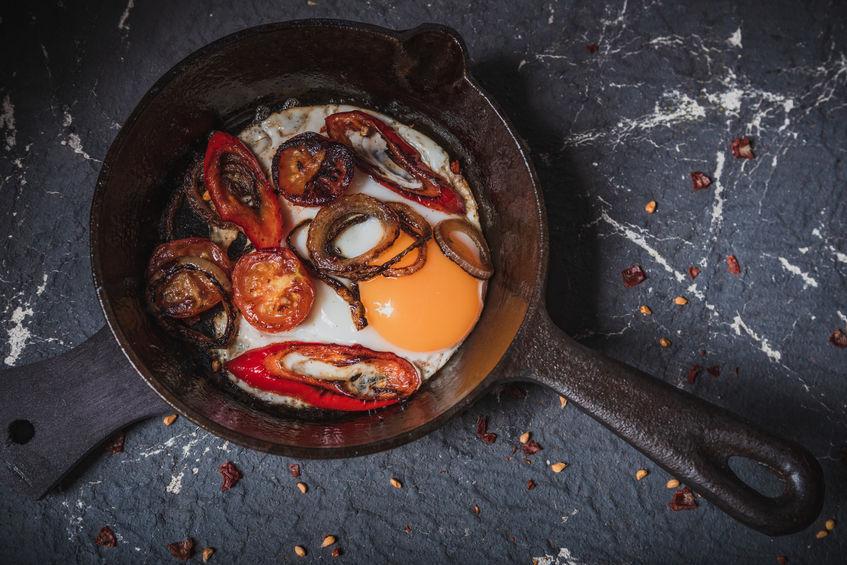 Cooking outdoors is a tradition for many, but the grilling surface comes with limitations.
For the freedom to work with more ingredients and to prepare sauces and other recipes, it's worth investing in a grill skillet and flat pan.
Cast iron is the material to choose.
It can last a lifetime and resists the high temperatures typical of a gas or charcoal grill.
The

Lodge Skillet i

s an American classic, providing versatility for cooking steak, stir-fry, sauce, or anything else that you would prepare in a skillet pan.

The

Lodge Reversible Grill/Griddle

provides flat surface cooking for eggs, steaks, chops, or whatever else you're working with. This can completely transform your grill to make it more of a versatile outdoor stovetop.
With either or both of these simple and affordable accessories, you'll get more out of your grill than ever before.




Grill With the Most Important Tools and Accessories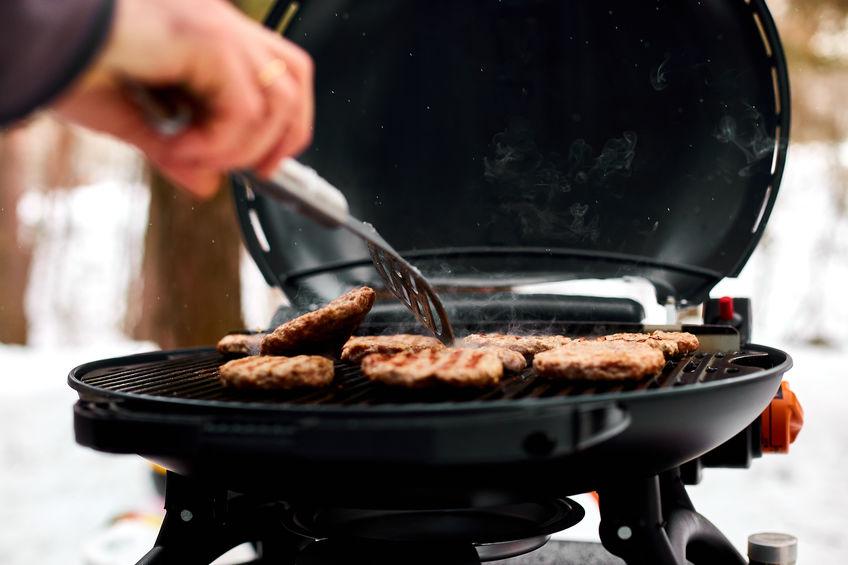 When you have the things that every griller needs, you'll be prepared for any recipe and ingredient.
Invest in quality tools and accessories and you'll love grilling from season to season.