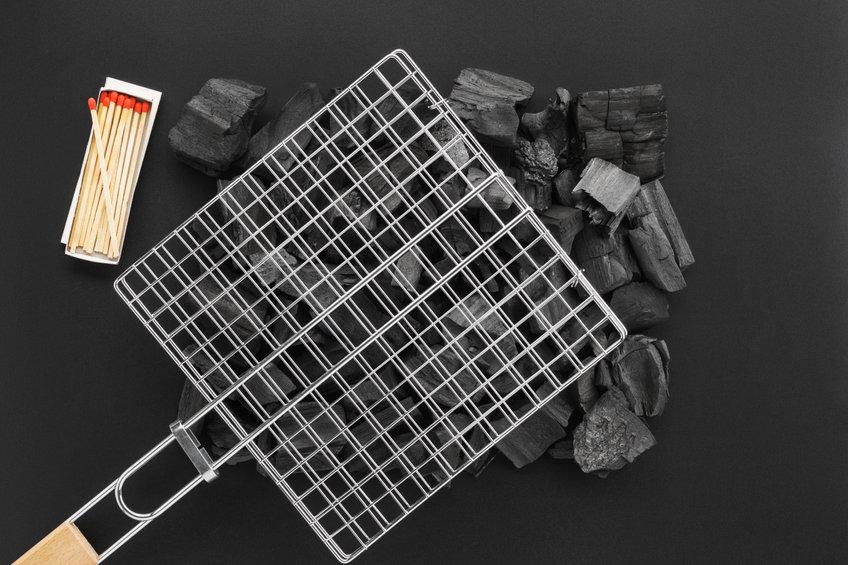 Grilled fish is a versatile option for home grilling.
Fish is a healthy ingredient, loaded with nutrients.
It's also flavorful and is a great option if you are looking to cut down on poultry and red meat.
Cooking fish on your grill can be a challenge.
Fish can easily flake, and the results can be less than adequate if you don't have the right accessories.
With a grill basket, you can grill perfect fish every time, whether you're working with charcoal, gas, or even an electric grill.
What's the best fish grill basket to buy?
Let's take a look at an affordable and durable option for delicious outdoor meals.




What is a Fish Grill Basket?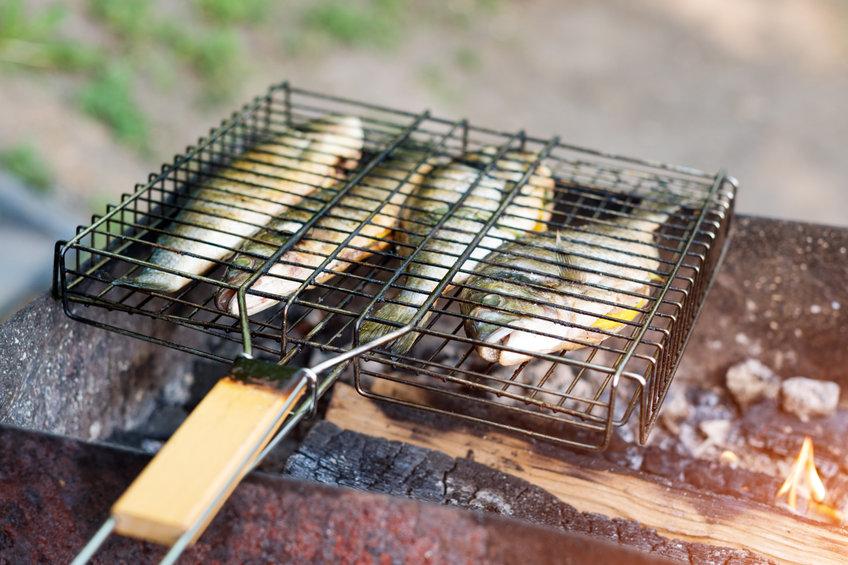 Your delicious grilled fish should also be presentable.
Turning fish with a spatula or lifting it with tongs can lead to breakage.
Fish is delicate, and you don't want all those tasty flakes to end up at the bottom of your grill.
A fish grill basket is a hinged device that holds the fish inside, so you can easily turn it on your grill for perfect results.
Fish won't fall out or get stuck to the surface of your grill.
A grill basket can be used on any type of grill but is best for gas and charcoal grills.
The Best Fish Grill Basket for Home Cooks
There's no shortage of fish grill baskets for you to buy today.
It can be difficult to find the right one considering that there are hundreds available to order online.
To keep things simple, we've got one that is more popular, more reliable, and more durable than the rest.
The Aizoam Portable Stainless Steel Grilling Basket is the best fish grill basket for home cooking.
Made from 430-grade stainless steel it is food-safe and will resist rust.
It's easy to open, close, and latch the basket.
It measures 12.6 inches by 8.6 inches, making it the perfect size for up to three servings, depending on the size of your fish.
With thousands of positive feedback results from buyers around the world, you can have confidence in choosing the Aizoam Fish basket.




More Than Just Fish – Use Your Fish Grill Basket for a Variety of Ingredients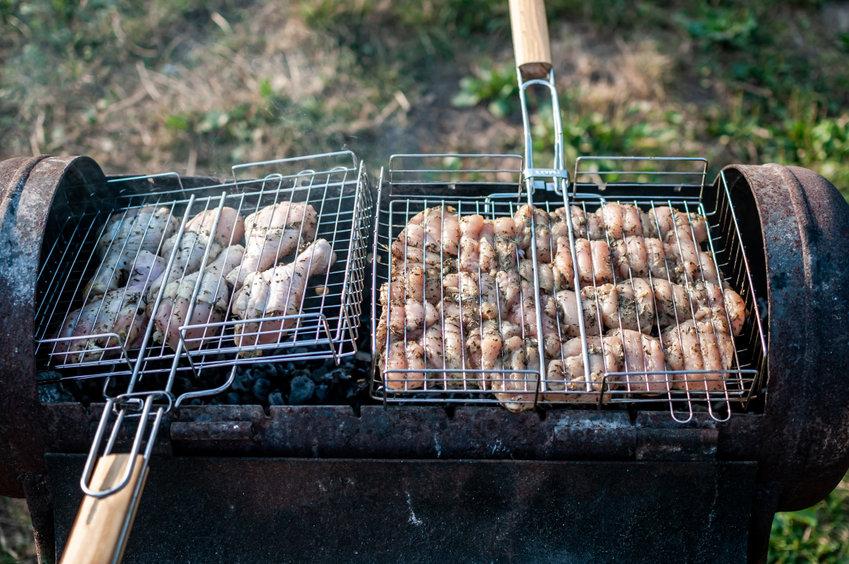 All you need to do with a fish basket is put your ingredients inside, put the basket on the grill, and turn the entire basket just like you would manually turn fish with a spatula or tongs.
The difference is that your fish won't disintegrate, and it will look better than you've ever made it before.
The stainless-steel grids on the basket will even create some impressive sear marks.
You can use your basket for more than just fish.
Chicken pieces, steak, pork chops, hot dogs, and even small items like chicken nuggets, vegetables, and dumplings can go in a fish grill basket.
One of the simplest and most useful accessories for home cooks, the best fish grill basket should be one of the first things you buy this grilling season.