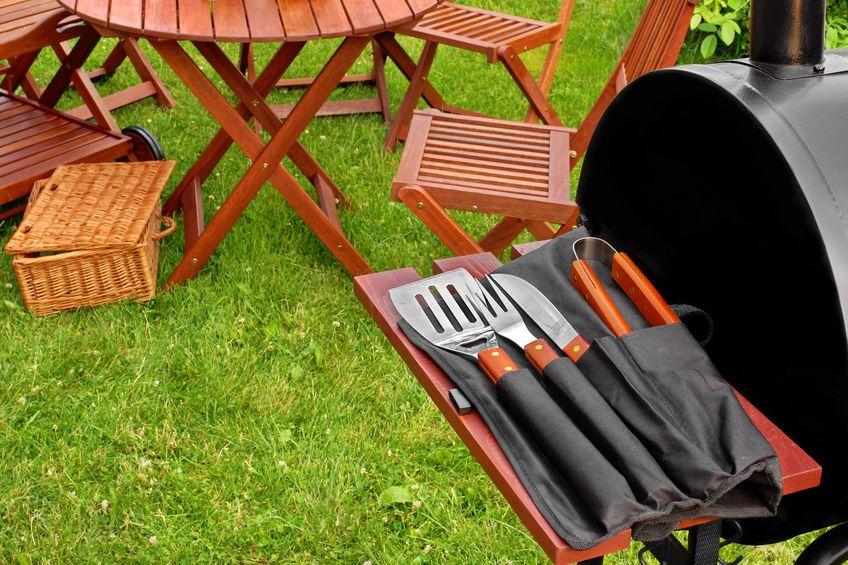 BBQ tools and accessories can make cooking fun, easy, and stress-free.
The best BBQ tools will last for years with solid construction and premium materials.
Who makes the best BBQ tools?
We've found three impressive options to consider.




Cuisinart Grilling Tools and Sets – The Best All-Around BBQ Tools Set
You don't need to buy tools individually to get all of the essentials that you need for home grilling.
If you're wondering who makes the best BBQ tools in terms of a complete set, Cuisinart is the answer.
Cuisinart is a company that is respected around the world for quality cookware, tools, and accessories.
The company makes outdoor and indoor cooking equipment.
In this case, you can consider the Cuisinart Stainless Steel Deluxe Grill Set.
What makes this set one of the very best for cooking outdoors? There are a few good reasons…
The set includes 20 of the most essential tools used for cooking outdoors. This includes everyday tools like tongs and a spatula, as well as specialized tools like a basting brush, digital thermometer fork, and corn holders.
The heavy-duty spatula includes a flame design center cutout that does more than just look good.
It prevents sticking and makes it easier to turn ingredients. The spatula also includes a convenient bottle opener as well as a serrated edge for cutting into meat and other ingredients.
Everything in the set is made from high-quality stainless steel to provide a beautiful esthetic as well as durability.
Everything in the set is presented in an attractive storage box.
This set would be perfect for your needs at home and would also work well as a gift for anyone who loves grilling.
Cuisinart makes some of the best BBQ tools and the reliability of the brand will inspire confidence during every cooking session.




GrillArt – The Best Bristle Free Brush and Scraper
When considering who makes the best BBQ tools, it's important not to forget cleaning accessories.
Every home cook needs a high-quality brush and scraper.
GrillArt makes one of the best options out there.
With so many grills using porcelain-enameled cast iron for cooking grids, traditional steel bristles have become risky.
These sharp bristles can damage the porcelain finish, leading to rust.
The bristles can also break off and become lodged in the cooking grids, and could potentially contaminate food, leading to injury or even a medical emergency if sharp pieces of metal are ingested.
The GrillArt Grill Brush and Scraper is bristle-free so there's no risk of damage to the grill or contamination from pieces of loose metal.
It provides a gentler clean but it is no less effective.
The stainless steel weave will easily dislodge debris and provide agitation to remove grease when using detergent or a spray bottle grill cleaner.
The brush also includes a solid stainless steel scraper for cleaning grill trays, hot plates, and stubborn debris.




Cave Tools Shredder Claws – The Best Meat Claws for BBQ Cuts
If you love cooking pulled pork or large BBQ cuts, you'll need a pair of meat claws in your arsenal of the best BBQ tools.
Meat claws are oversized forks that are gripped in the fist and are used for either picking up food or shredding it before serving.
Meat claws provide faster and more convenient shredding.
Not simply limited to shredding, these claws can be used to handle large ingredients like brisket or even cuts or game meat and BBQ poultry.
Cave Tools Pulled Pork Shredder Claws can be used for pork and any other ingredient from hams and roasts to brisket and turkey.
Perfect for grilling, smoking, or slow-cooked meals, these are both affordable and reliable for regular use.




Trust in the Best BBQ Tools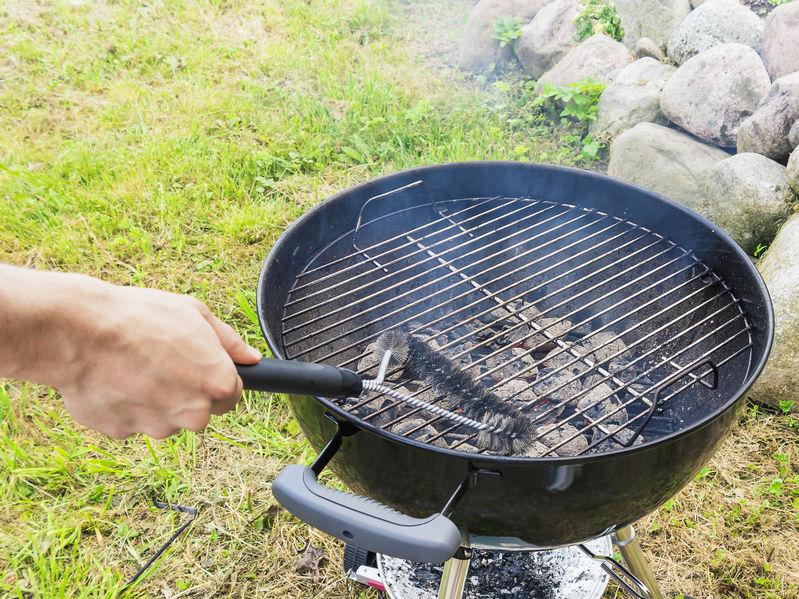 With the best BBQ tools, you'll have an easier time prepping, cooking, and serving your favorite outdoor meals.
Buy the best and enjoy the reliability and convenience that lesser brands simply can't compete with.