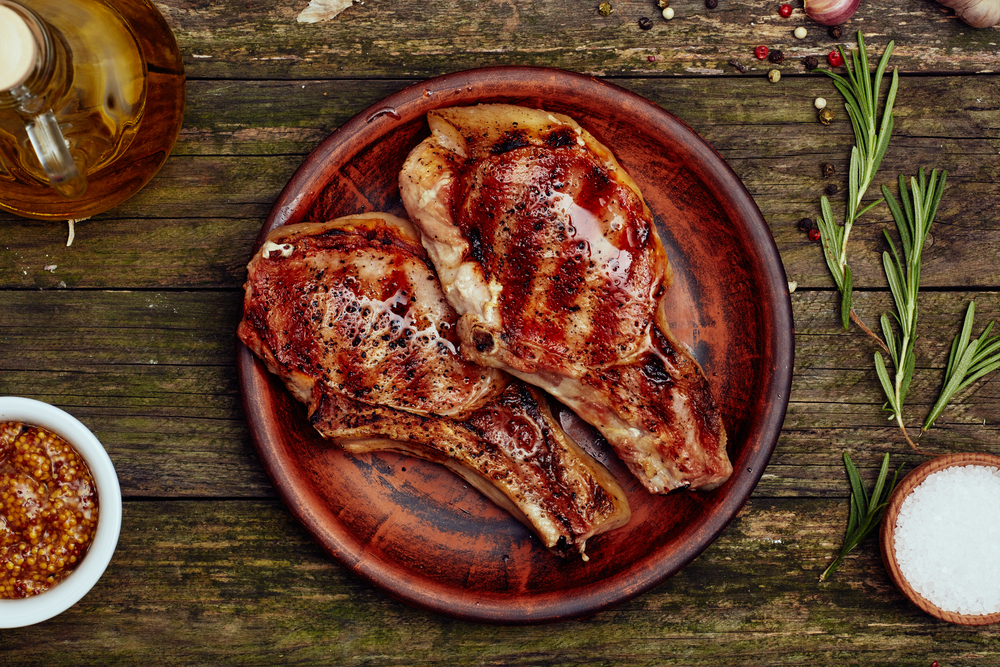 Grilling pork chops can be a mouthwatering delight, with juicy, tender meat that's packed with flavor.
Whether you're a grilling enthusiast or a beginner, mastering the art of grilling pork chops is a skill worth learning.
However, it's easy to end up with overcooked, dry, or bland pork chops if you're not careful. That's why it's important to understand the key techniques and tips for grilling pork chops to perfection.
In this guide, we will explore the step-by-step process of how to grill pork chops, including the right heat, seasoning, and internal temperature for perfect results every time.
So, fire up your grill, grab some pork chops, and get ready to impress your taste buds and guests with deliciously grilled pork chops that will elevate your grilling game to the next level!

How to Grill Pork Chops
Grilling pork chops can be a delicious and flavorful way to enjoy this tender meat.
Here are some steps to help you grill pork chops to perfection.
Choose the right pork chops. Look for pork chops that are about 1-inch thick, with a good amount of marbling for added flavor and juiciness.
Prepare the pork chops. Remove the pork chops from the refrigerator and let them sit at room temperature for about 15-20 minutes before grilling. This allows for more even cooking.
Season the pork chops. Season the pork chops with your desired spices and herbs. A simple mixture of salt, pepper, and garlic powder works well, but you can also use marinades or dry rubs for added flavor.
Preheat the grill. Preheat your grill to medium-high heat (around 375-400°F) for direct grilling. Make sure the grates are clean and oiled to prevent sticking.
Grill the pork chops. Place the pork chops on the preheated grill and cook for about 4-5 minutes per side, depending on the thickness of the chops. Flip them only once, using tongs, to avoid piercing the meat and losing juices. Cook until the internal temperature reaches 145°F for medium-rare, or 160°F for medium, using a meat thermometer.
Rest the pork chops. Once cooked to your desired doneness, remove the pork chops from the grill and let them rest for a few minutes before serving. This allows the juices to redistribute, resulting in a more tender and juicy pork chop.
Serve and enjoy. Serve the grilled pork chops with your favorite side dishes, such as grilled vegetables, mashed potatoes, or a fresh salad. Enjoy the delicious and flavorful grilled pork chops with your family and friends.
Grilling pork chops can be a simple and tasty way to enjoy this versatile meat.
Just remember to monitor the internal temperature with a meat thermometer to ensure they are cooked to your desired level of doneness.
Bottom Line – How to Grill Pork Chops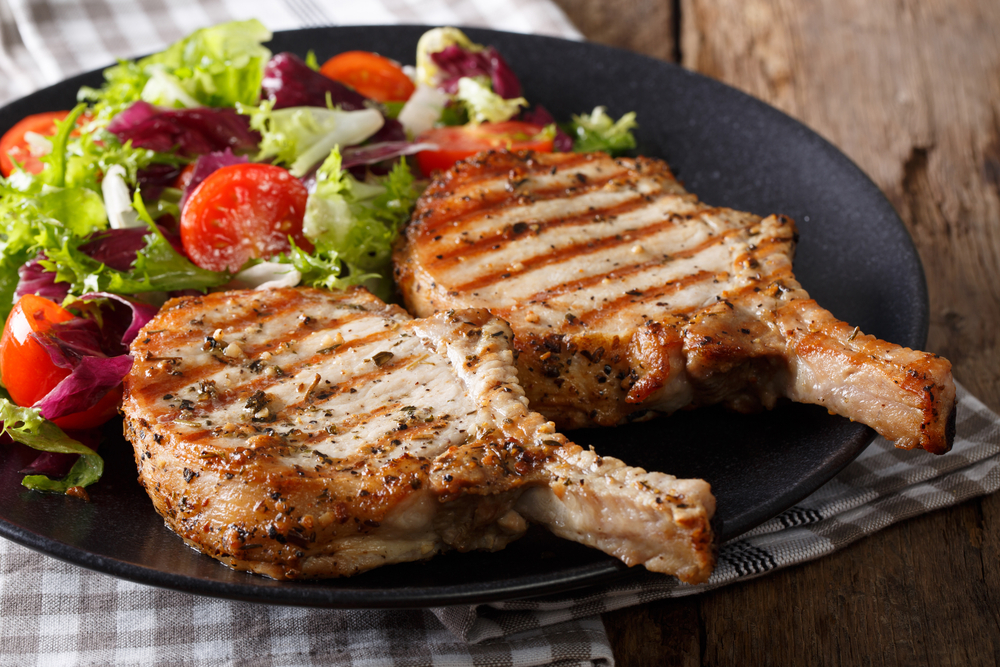 Mastering the art of grilling pork chops can result in a delicious and satisfying meal that is perfect for summer gatherings or even a weeknight dinner.
With the right techniques, such as using low and slow heat, seasoning properly, and monitoring the internal temperature, you can achieve juicy, tender, and flavorful pork chops that will leave your taste buds craving for more.
Don't let the fear of overcooking or blandness deter you from grilling pork chops to perfection. Follow the step-by-step guide provided and enjoy the succulent and savory taste of perfectly grilled pork chops that will impress your guests or satisfy your family's cravings.
So get your grill ready, gather your ingredients, and elevate your grilling game with perfectly grilled pork chops!