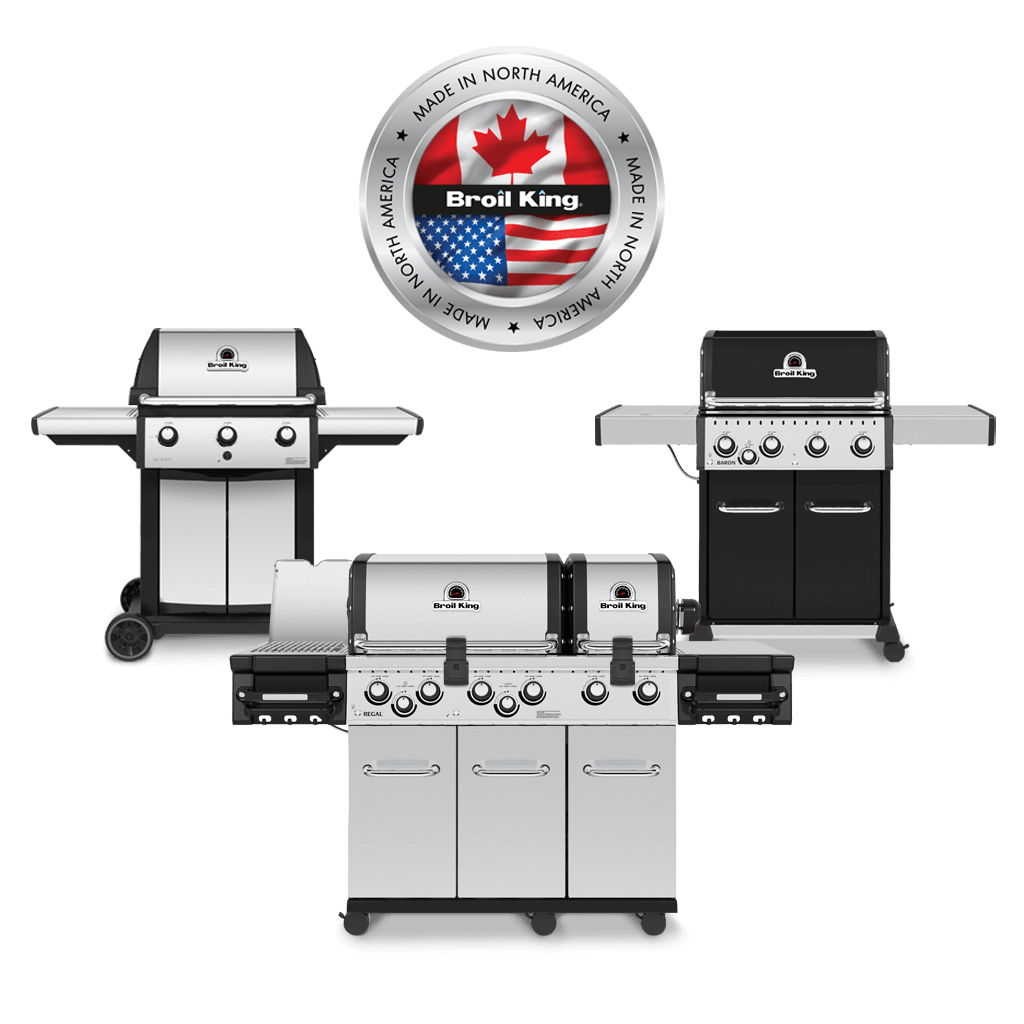 Whether you're a seasoned outdoor cook or just getting started, knowing the best brands to choose will help you to make your next purchase.
In the grilling world, Weber is a name that always stands out.
The company is one of the oldest still in operation and is the inventor of the original Weber Kettle Grill.
Today, Weber makes a range of charcoal, propane, and natural gas grills.
While a true originator in the market, Weber now has plenty of competition.
Broil King is a brand that is often positioned as a direct alternative.
Is Broil King as good as Weber for outdoor cooking?
Let's compare the two brands in some key areas and find out which is right for you.




Broil King vs. Weber: Price
Not all of the popular Broil King and Weber products are positioned to compete directly with each other, so making a general price comparison is difficult.
Generally, Weber products come at a premium.
Weber has higher research and development costs and is more likely to invest in innovative features and designs.
Broil King spends less in this area, typically adapting existing designs and adding features pioneered by other companies.
When looking at grills in the same price range, Broil King typically offers more for the price, which is good if you simply want the most possible features within your budget.




Customer Ratings
Customer ratings are helpful to gauge the popularity, reliability, and features of different grills.
As a company, Broil King is much smaller than Weber.
It sells fewer grills in fewer countries.
Weber has an international reach and sells millions of products every year.
Because of this, there are far more reviews for Weber products than for Broil King.
In addition to having more reviews to help you make a purchasing decision, Weber reviews are, on average, much more positive than those given to Broil King products.
If you consider customer ratings as important when investing in a grill, Weber will be the preferable option.




Cooking Performance
Weber grills are generally considered to offer better cooking performance, although this is not to say that a Broil King grill can't get the job done.
Weber has vast experience in burner design and incorporates years of research and development into every product.
When it comes to charcoal grills, few perform as well or as reliably as the classic Weber Kettle.
However, there are times when a Broil King will offer more cooking performances for the same money.
Take the Broil King Regal S 590 Pro as an example.
It's similarly priced to the Weber Genesis II S-335.
The Broil King has four stainless steel burners with 55,000 BTU, compared to the Weber with three stainless steel burners.

Both the Broil King and Weber have side burners for convenient searing or pot cooking.

Only the Broil King has a rear burner when comparing these two models.

Only the Broil King comes included with a rotisserie kit.
When looking at these two models and comparing directly on price and cooking performance, the Broil King has higher potential thanks to more main burners and an extra rear burner.
Weber has the better warranty, so it's never quite as simple as comparing like-for-like.




Quality When Comparing Weber and Broil King
When comparing at similar price points, both Broil King and Weber have similar levels of quality.
On a good Broil King grill, you will find liberal use of stainless steel, solid stainless steel burners and cooking grids, and an overall high level of fit and finish.
Weber also impresses when it comes to quality, although the company has moved towards using inexpensive parts on some of their grills, such as porcelain cooking grids and coated plate metal panels.
Overall, the quality is very similar and varies depending on the price.
The main advantage of Weber in this area is better warranty support thanks to an extensive network of international distributors and service centers.




Is Broil King as Good as Weber? The Bottom Line
Broil King and Weber are both great outdoor cooking brands.
Weber comes with benefits like a longstanding reputation, classic designs, and more extensive warranty coverage.
In many cases, Broil King offers more features and a better value for the price but isn't as popular with consumers.
Ultimately, Weber is still the leader in outdoor grilling for most families.
Is Broil King as good as Weber? In some cases, yes, and either brand makes quality grills that would be suited to your next investment.