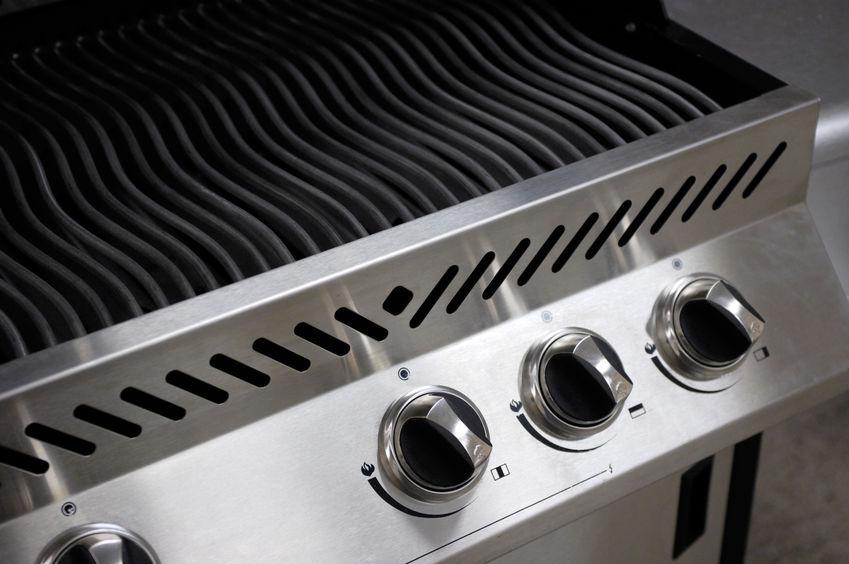 Weber is one of the most trusted names in home grilling.
For more than half a century, Weber has stood for innovation, durability, reliability, and unrivaled cooking performance.
The original Weber Kettle grills were designed for charcoal fuel and were constructed with steel materials.
Some of the very first models were even made from repurposed metal buoys.
Weber Kettles have evolved over the years by incorporating new features and materials.
During the decades, Weber also branched out to design innovative natural gas and propane grills.
Some of the best Weber models today are made from stainless steel, at least in part.
The most premium models are made almost entirely from stainless steel.
Are Weber grills stainless steel?
The answer is yes, but it depends on what model you're looking at.
Let's consider some of the most popular options and see how much stainless steel is used.




The Classic Weber Kettle
The Weber Kettle is the world's most famous charcoal grill.
Modern varieties are made from coated steel, with premium options made from porcelain-enamel coated steel.
Weber Kettle grills resist rust and provide a classic and intuitive cooking experience.
If you're looking for a durable charcoal grill, consider the Weber Kettle Premium model.
Another option for a Weber charcoal grill is the Weber Go-Anywhere Grill.
This portable model is designed for camping, fishing, and other outdoor activities.
It's made from porcelain-coated steel with some stainless steel parts for durability.




Weber Spirit II Gas Grills
Weber's Spirit II gas grills are popular thanks to competitive pricing and a generous ten-year warranty period.
The Spirit II E-310 is one of the most popular grills overall, and the best all-around gas grill for most people.
When asking are Weber grills stainless steel, the answer, in this case, is mostly no.
The Spirit II E-310 is an exceptionally durable grill, as indicated by the ten-year warranty.
Its parts are coated steel and porcelain-enamel steel with some stainless steel elements like the burners, front panels, and accenting on the side shelves.




Weber Genesis II Gas Grills
With Genesis II gas grills from Weber, there is more stainless steel used throughout the construction. Take Genesis II S-435 as an example.
This premium four-burner gas grill uses stainless steel for the cart doors, shelves, front panel, and lid.
It's one of the most durable grills in its price range and the Genesis II series is ideal for buyers looking to step up from the mid-range to some more premium models.




Weber Summit Gas Grills
As the name suggests, Weber's Summit series is the peak of the range.
These premium grills are packed with advanced features and the best materials.
Fit and finish are nothing short of excellent, making Summit grills the best choice when you want to make a long-term investment that will last for a decade and much longer with the right care and maintenance.
The Weber Summit S-470 is an excellent example.
When asking are Weber grills stainless steel, this is the model where the answer is an easy yes.
The cabinet, shelves, control panel, knobs, hood, and even smaller elements like the side burner cover and rotisserie mechanism are all made from durable stainless steel.
Not only is this one of the most fully-featured grills that you can buy today, but it's also one of the most impressive looking thanks to the 100% stainless steel construction.




Are Weber Grills Stainless Steel? It Depends on the Model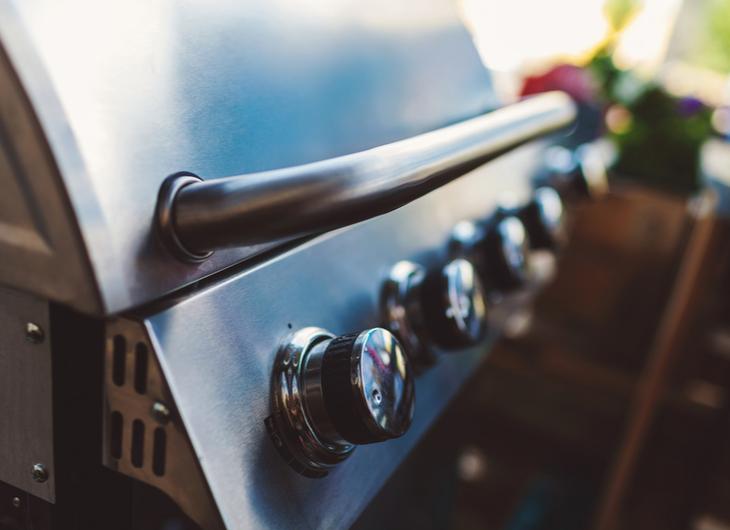 You've asked are Weber grills stainless steel and found that the Summit series uses stainless steel throughout all of the grill construction.
However, even some more affordable models use stainless steel parts including burners and panels.
Stainless steel grills are durable but other materials like porcelain-enameled steel and powder-coated steel can also provide years of durability.
With Weber, you can have confidence in getting a long return on your investment, no matter the material used to make the grill that you choose.