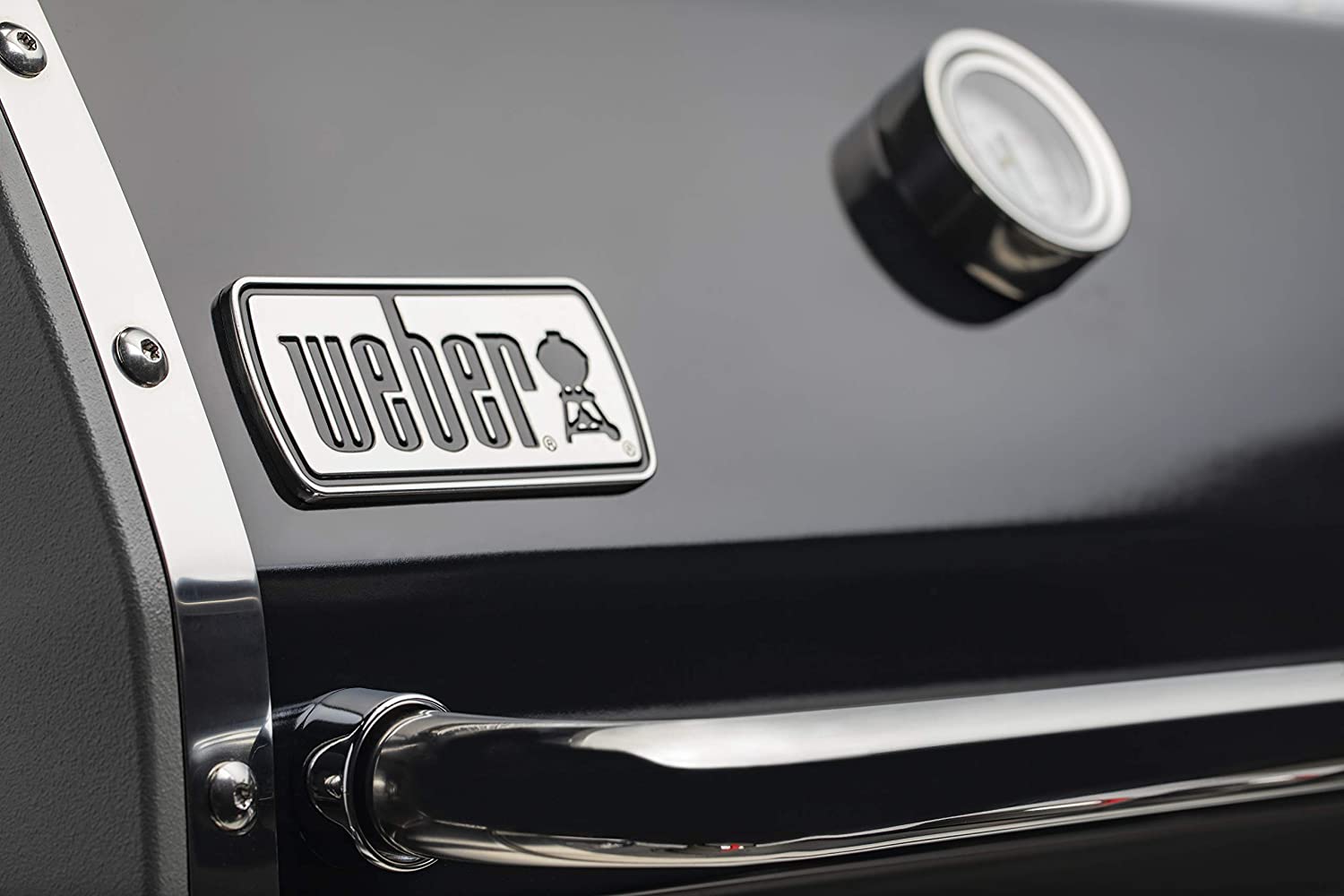 Investing in a Weber grill has always been a smart move for home cooks.
From the original Kettle in the 1950s to modern options like the Weber Genesis, the company is known to produce some of the most durable options on the market.
If you're searching for your next grill, you might have asked the question: how long do Weber grills last?
Durability is key not just for your convenience, but to get the most out of your investment.
Weber Genesis grills are some of the best gas grills around.
In terms of overall quality, it's hard to find anything better at the same price point.
Let's find out how long Weber grills last with the Genesis series in mind.




What Makes the Weber Genesis Series Special?
The Weber Genesis series is a line of gas grills that are known for their exceptional quality, durability, and performance.
Here are some of the features that make the Weber Genesis series special.
High-Quality Construction. The Weber Genesis series is built with high-quality materials, including stainless steel and cast-iron cooking grates, which ensure durability and longevity.
Powerful Heat Output. The Weber Genesis series is designed to deliver powerful heat output, making it easy to cook a wide range of foods quickly and efficiently.
Large Cooking Surface. The Weber Genesis series comes with a large cooking surface, which means that you can cook multiple items at once.
Versatile Cooking Options. The Weber Genesis series offers a range of cooking options, including direct and indirect grilling, searing, smoking, and roasting.
Convenient Features. The Weber Genesis series comes with a range of convenient features, including built-in thermometers, side burners, warming racks, and storage areas.
Easy to Use. The Weber Genesis series is designed to be easy to use, with simple controls and easy-to-follow instructions.
Excellent Warranty. Weber offers an excellent warranty on their Genesis series grills, providing customers with peace of mind and protection against any manufacturing defects or issues.
Overall, the Weber Genesis series is a top-of-the-line gas grill that delivers exceptional performance and durability, making it a popular choice among outdoor cooking enthusiasts.




Take a Look at These Reliable Genesis Grills
To understand how long do Weber grills last, we need to take a look at the materials and construction.
We'll use two popular models to give you an idea of what's available in this segment of the market.
The Weber Genesis II E-315

is a three-burner model with 514 square inches of primary cooking area. It provides plenty of space for family meals and entertainment. The three burners produce 39,000 BTU each, making this one of the most powerful grills in its class.

The Weber Genesis II S-435

is a four-burner model with 844 square inches of total cooking area. In addition to the main burners, this grill also includes a side burner and a searing station. For an idea of the size, you could cook up to 28 standard burgers at the same time using all of the primary cooking areas. That's more than enough for serving guests at even the largest gatherings.
These grills both use similar materials with heavy-duty powder-coated steel and stainless steel on the bodies.
The hoods are coated in enamel with stainless steel accents.
Aluminum is used for some parts of the construction to ensure durability and resistance against corrosion.
There are differences in the cooking surface when looking at the smaller and larger model.
The smaller Genesis II features a porcelain enamel cooking surface that offers excellent durability and heat retention.
The Larger Genesis II has stainless steel cooking grids that respond quickly to temperature setting changes and offer the best durability.
Despite some material differences between the two, these Weber grills are covered by the same warranty.
The warranty is one of the most important things to look at when asking: how long do Weber grills last?




An Impressive Warranty Tells Us How Long Do Weber Grills Last
While most grills will last a few seasons, Weber grills can last up to a decade or more.
The warranty is a good indicator of durability.
Manufacturers that are confident in their products will offer generous warranties because they know that the materials and construction will stand up to time.
How long do Weber grills last?
In the Genesis series, you can expect up to 10 years (sometimes more) from your grill.
The warranty covers defects and material issues aside from normal wear and tear or damage caused by the user. The warranty covers all parts including…
10 Years with no rust through or burn-through on the cook box/firebox.

10 Years for the lid assembly with no rust or burn-through.

10 Years on the premium stainless steel burners.

10 Years on the stainless steel or enameled cooking grates.

10 Years on the flavorizer bars.
With a warranty like this, you can have peace of mind.
When keeping your grill in good condition, keeping it covered while not in use, and cleaning it regularly, you can expect to enjoy years of outdoor cooking with a Weber.




How Long Do Weber Grills Last When Kept Outside?
When looking at high-quality grills like the Weber Genesis series, there's still a need to take some practical steps to ensure longevity.
How long do weber grills last when kept outside?
If you use a cover, then you will be able to protect your grill throughout the warranty period.
Gillman Premium Covers are perfect for Weber grills and other models and are available in a range of sizes and colors.
These covers will protect against wind, water, snow, debris, and sunlight, keeping your grill protected in any season.
A high-quality cover will protect the metal and other components of your grill, ensuring you get the best return on your investment.




Invest in a Weber with Confidence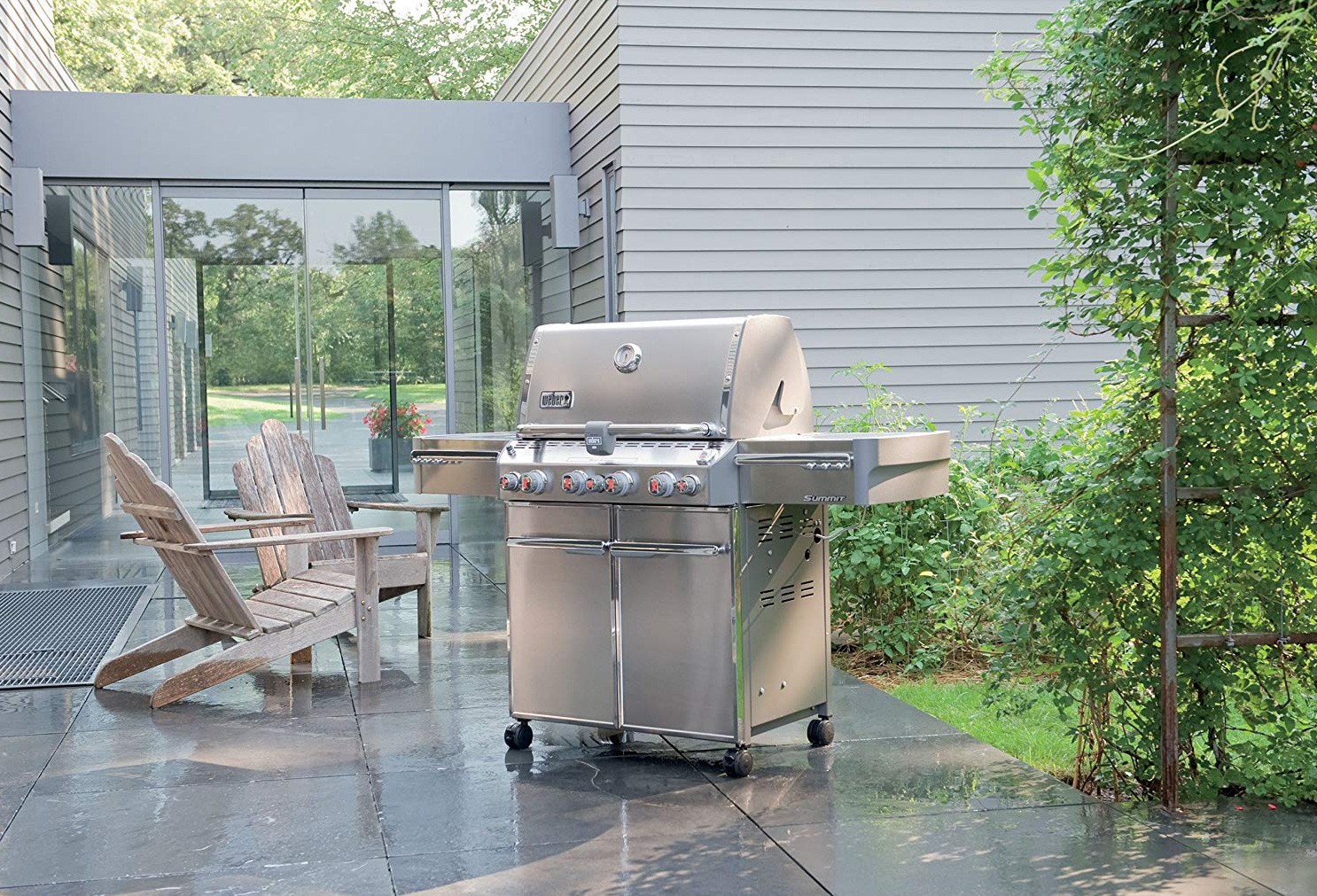 Weber spends long R&D hours to ensure that grills are carefully designed with the best and most durable materials.
Weber Genesis Grills are long-lasting and are a great choice if you want something with premium features and quality at a reasonable cost.
The question of "how long do Weber grills last" is easy to answer when you look at the details.
A grill should last for at least its warranty period when following all manufacturer instructions.
With a good cover, you can make sure that the elements won't damage your favorite cooking appliance.