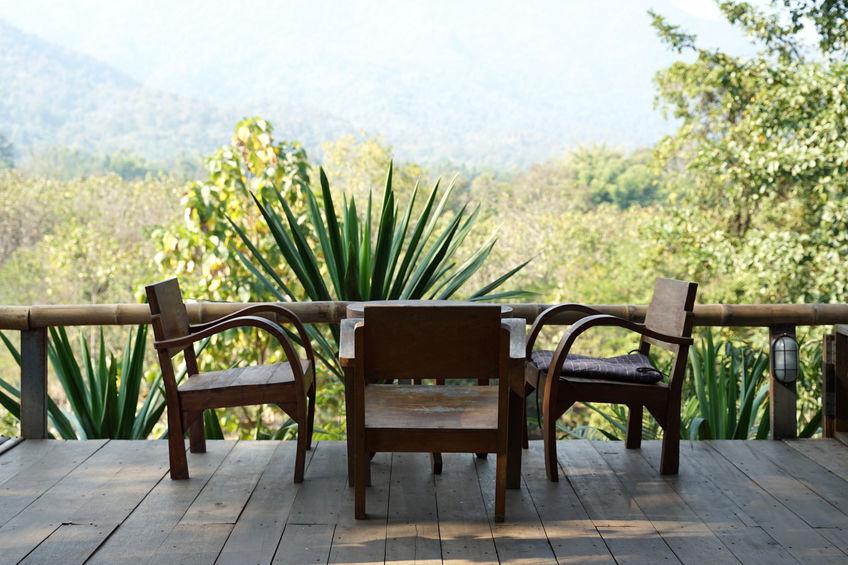 When looking for the most durable outdoor furniture that could potentially last for your lifetime, teak wood is one of the best materials to consider.
Teak is one of the hardiest natural timbers, due to its natural resistance to moisture and infestation.
You've probably seen the price of teak furniture and wondered if it was worth it.
You've asked the question: is teak wood good for outdoor furniture? The answer is yes, and these are the reasons why.




Teak is the Best Wood for Outdoor Furniture – These are the Top Reasons Why
Teak's natural resilience makes it ideal for your patio or garden furniture.
Take a look at the most important benefits of teak that make it perfect for outdoor use.
Teak Naturally Resists Infestation
Teak wood is naturally resistant to infestation, particularly termite infestation.
Termites are a problem in most temperate regions, and they're more likely to infest garden and patio furniture than the furniture in your home.
Oils found in natural teak wood naturally repel termites.
Teak is Rich in Natural Oils
Natural oils are also a barrier against weather damage.
When asking is teak wood good for outdoor furniture, it's important to consider the durability that is offered.
The oils prevent damage from moisture, while also ensuring that the wood doesn't dry out in the sun.
Teak is also rich in rubber compounds that help to prevent cracking and splitting.
Teak ages gracefully and develops a beautiful silver-grey hue over time.
It's a golden yellow when the wood is young, so you can actually see your furniture age gracefully over time.
Some manufacturers go to great lengths to make their furniture look like aged teak.
With natural teak products, you can enjoy the real thing.
Examples like this Titan Great Outdoors Teak Bench made from Grade.
A teak could last for your lifetime, thanks to teak's ability to endure for up to 80 years or longer when cared for.
Sustainability is important when buying furniture made from natural materials.
The teak wood used for a great outdoor furniture comes from plantations that are legal and regulated.
The best teak originates in East Asia from managed forests in countries like Indonesia and Thailand.
If you want furniture that is more environmentally conscious, teak is a good choice.
Beautiful pieces like this Modway Marina Teak Patio Coffee Table allow you to enjoy sustainable teak lifetime-quality furniture at home.
Teak Wood Furniture is a Lifetime Investment
Whether you're buying a dining set, coffee table, or beautiful teak benches, it's important to know that you're making a long-term investment.
Teak wood can last up to 80 years and beyond with regular treatment through light sanding and the application of teak oil.
This Teak Care Kit contains everything you need to keep your teak wood and other wood furniture looking beautiful years.
As the most durable wood for outdoor use, the higher price for real Grade A teak is easily justified.
Teak is the Best Wood for Outdoor Furniture
Is teak wood good for outdoor furniture?
More than good, it's arguably the best wood you can use for your patio, deck, or garden areas.
Teak will last for years with moderate care and decades when you use a high-quality care kit.
Sustainability, a beautiful esthetic, and resistance to moisture and insects make teak ideal for use at your home.