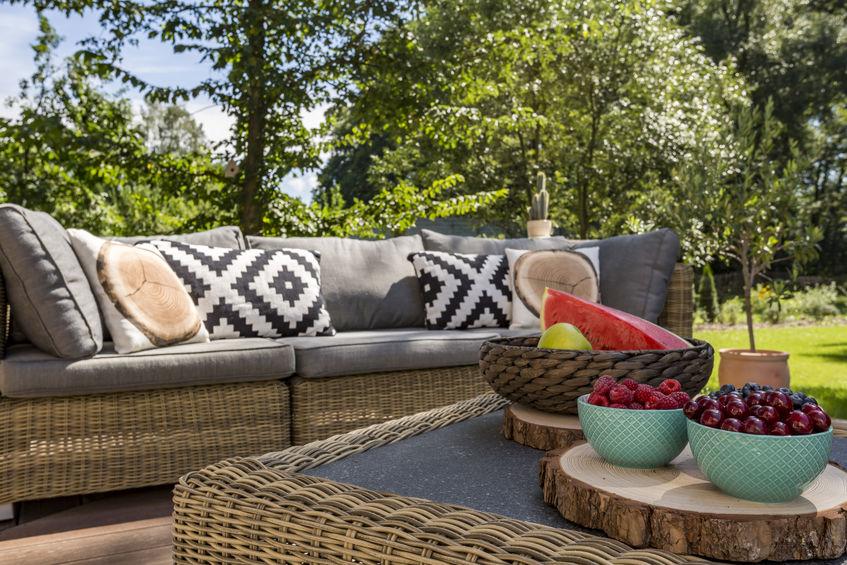 Outdoor furniture should be durable and hefty enough to remain planted in all weather conditions, yet light enough to move around when cleaning, rearranging your patio, or storing your furniture for the winter.
Rattan furniture is known for its elegant esthetic and weather resistance.
It's also known to be traditionally lightweight. Is modern synthetic rattan furniture heavy?
How does its weight impact usability?
Let's look at the details and answer these important questions.




Rattan Furniture is Lighter Than Wood Furniture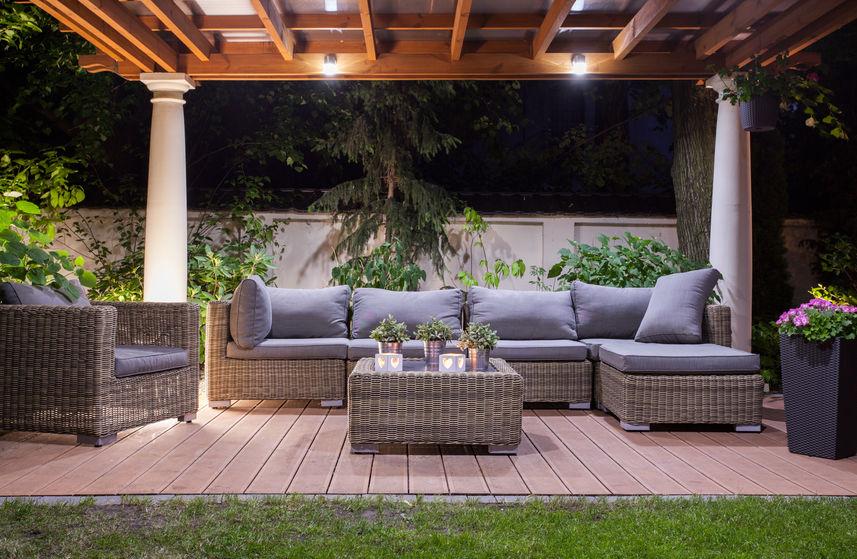 Whether considering synthetic rattan or the increasingly less common natural rattan furniture, the weight will always be less than wood furniture.
Solid wood contains natural fibers, oils, rubber compounds, and a moisture element, all of this combines to make furniture that can be extremely difficult for one person to move.
Rattan furniture is made from metal frames (typically steel or aluminum) and natural or synthetic weave.
There's less solid material and the solid material used is less dense than wood.
Naturally, rattan weighs much less than wood and even all-steel or all-aluminum furniture.
Is rattan furniture heavy?
The simple answer is no, although there are heavier examples such as larger sofas and tables that might use more metal and even glass that add to the weight.




Weight Where it Matters
If you're concerned about weight because you want to be able to move and rearrange your furniture, then rattan is one of the best options for you.
It weighs less than all other furniture except flimsy plastic furniture.
Most pieces can be moved by just one person.
Even some of the larger sets, like this

Outsunny 7-Piece Outdoor Patio Furniture Set

,

can be moved around a patio with just one or two people. This is because most larger sets are sectional.

This allows for quick and easy reconfiguration. Made out of PE rattan that is more durable than traditional wicker. A low-back modern set that is designed for comfort.

Two-seater options like this affordable Flamaker Patio Wicker Bistro Set

weigh even less, but they're still solid and robust thanks to steel frames.

But just because furniture items are lightweight enough to be moved by one or two people, it doesn't mean that they can be easily blown around.
The steel frames of rattan furniture ensure that items don't move, even in the heaviest winds.
Wicker furniture is naturally vented because the bases are woven with synthetic or natural fibers, so lofting is unlikely.
Most people can keep rattan patio furniture outside year-round, although it's advisable to store sets either under a cover or in a garage or shed when particularly bad storms are expected.




The Bottom Line – Is Rattan Furniture Heavy?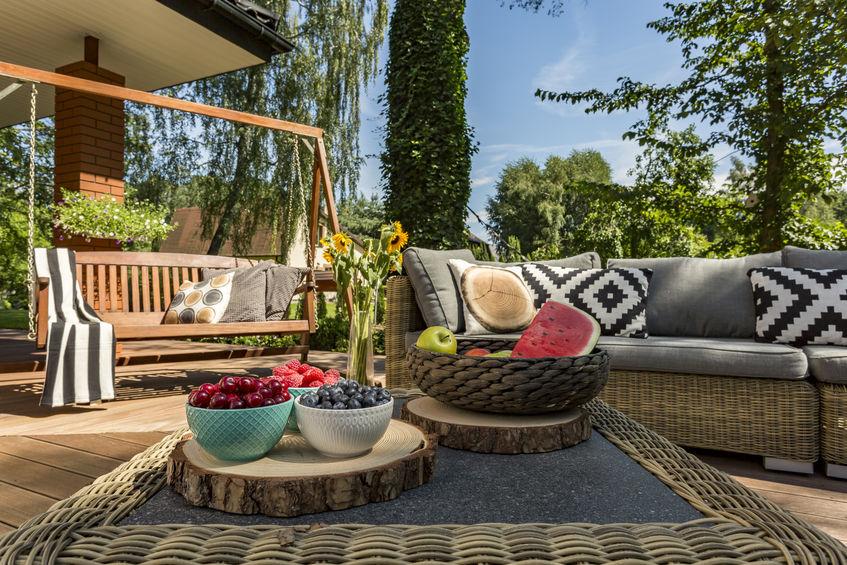 Ratan furniture is surprisingly lightweight even when the individual pieces appear to have heft.
Most of the weight comes from steel or aluminum frames, rather than the rattan used to create the wicker weave.
Rattan furniture is heavy enough to be stable, even in windy conditions, but light enough to be practical for the average homeowner.
If you're concerned about the weight of furniture and want to avoid solid wood, then rattan wicker furniture should be your first choice.