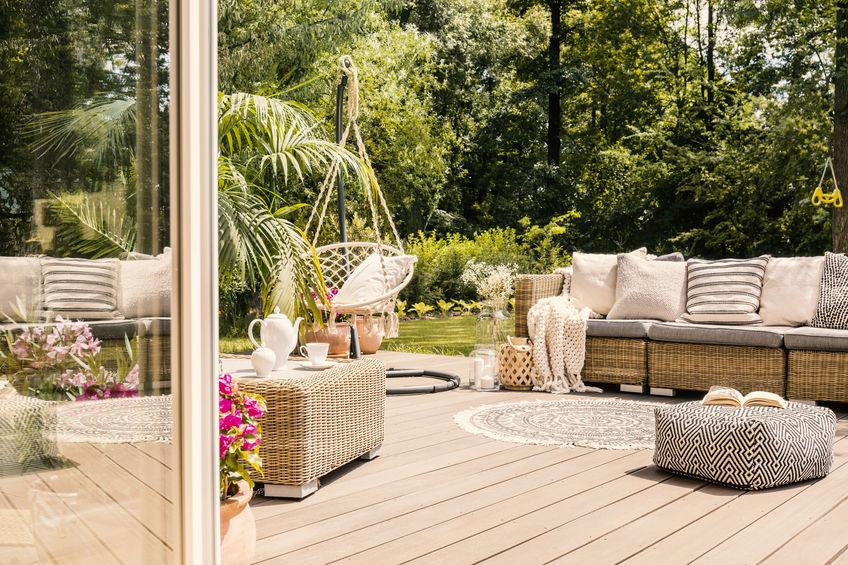 If you're buying outdoor patio furniture for the first time, you've probably got plenty of questions about the best materials to choose from.
In addition to countless different styles, you'll also need to choose from wicker, rattan, aluminum, wood, and other popular material options.
Wicker and rattan are often a point of confusion for buyers, but choosing the best furniture is simple once you overcome this. Is wicker or rattan better for outdoor furniture?
Let's explore these materials and find out.




Wicker vs Rattan for Patio Furniture
When asking is wicker or rattan better for outdoor furniture, the answer is simple.
These are both terms that are used interchangeably with modern furniture.
Wicker and rattan aren't technically the same things, but they are quite similar when considering furniture that you can buy today.
Wicker is a style of hand or machine weaved furniture.

Rattan is a type of palm plant that was traditionally used to make wicker-style furniture.
In the sense of today's patio furniture, these terms are often used interchangeably by manufacturers.
Natural rattan is no longer used to create wicker furniture.
The plant is expensive to cultivate and its exploitation for industrial use is highly destructive to protected environments.
Because of this, wicker-style weaves are now created using synthetic materials based on plastic and rubber.
Furniture that is marketed as either wicker or rattan is made from synthetics in almost every case.
So, when asking, is wicker or rattan better for outdoor furniture, the answer is simple.
There's generally no straight better option when looking at furniture that uses these names.
If you want wicker-style furniture, it will likely be made from synthetic rattan, rather than the traditional palm plant.




What are the Benefits of Synthetic Rattan?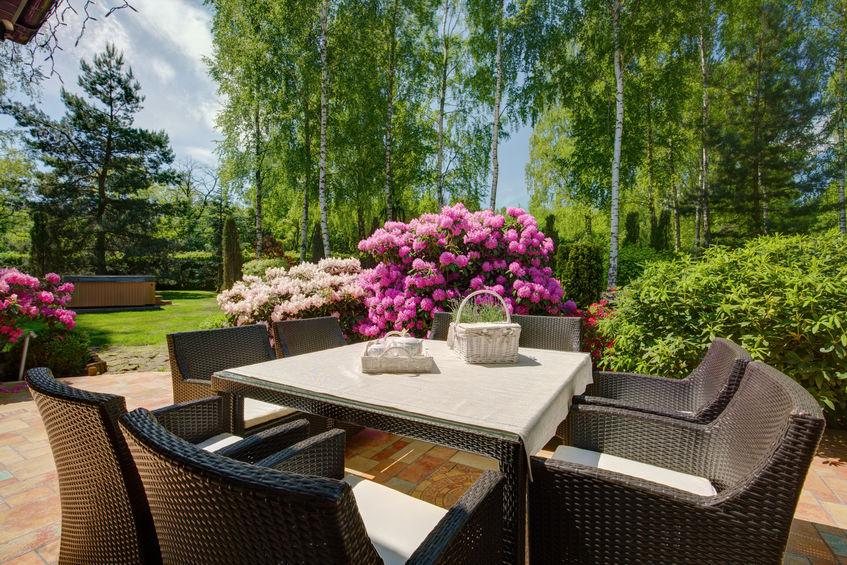 The use of synthetic rattan has eliminated the need for environmentally destructive harvesting methods.
Synthetic rattan is more durable and arguably more comfortable than traditional rattan.
It is more flexible yet retains its shape for years or even decades in some cases.
The best synthetic rattan is hand woven into wicker furniture, just like traditional methods.
You can enjoy the impressive look of wicker furniture while enjoying a longer return on your investment.
Synthetic materials also allow UV-stable colors that wouldn't be possible with natural rattan.
Consider the following sets to see just how beautiful synthetic rattan wicker patio furniture can be.
This Aoxun 4 Piece Patio Set is made from synthetic rattan in the handwoven wicker style. The set is incredibly durable, capable of withstanding weights of 220lbs on the single seats, and 400lbs on the loveseat.
For a large set that remains affordable, consider this U-MAX 7 Piece Patio Furniture Set.

It's made from PE rattan wicker and would be perfect for a large outdoor entertaining area. It's a durable and comfortable set. Has thick padded cushions that are weatherproof.

Best Choice Products All-Weather Wicker Bistro Set

would be ideal. With two high-backed chairs and a side/center table with tempered glass, it's a beautiful set for lounging on warm afternoons and holidays. 
When you want the look of wicker without the downsides of natural rattan, modern outdoor furniture will serve you well.
Is wicker or rattan better for outdoor furniture?
Wicker furniture is the style and rattan is the material.
Modern rattan is synthetic and longer-lasting than any natural product.
You can invest in affordable wicker furniture at reasonable prices thanks to the widespread use of synthetic rattan today.