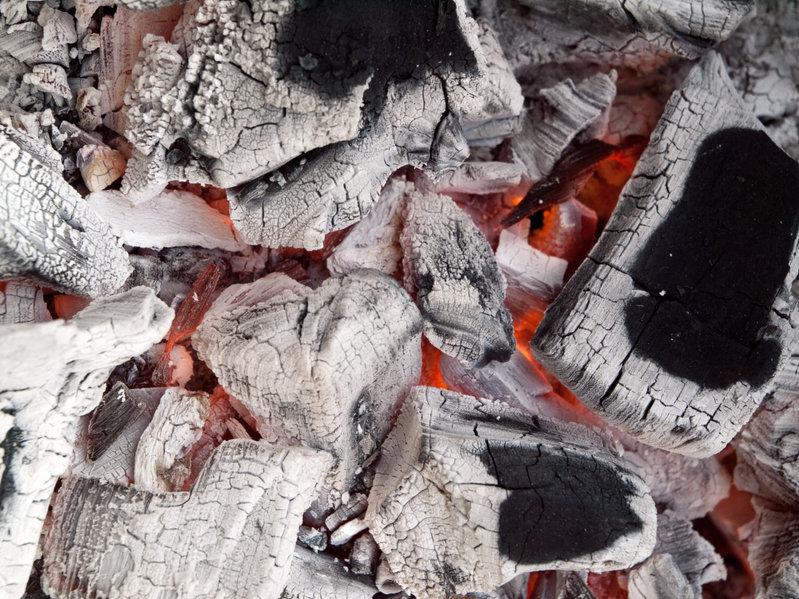 Charcoal is one of the cleanest burning and most efficient fuels used for cooking.
Whether you're cooking in a pit, a freestanding grill, or even a smoker, the charcoal that you use is important.
The right charcoal will provide consistent heat and predictable burn times so that you can perfect your cooking method and enjoy flavorful meals that impress family and friends.
For beginners and seasoned outdoor grill enthusiasts alike, lump charcoal can make a difference. Learn about the very best lump charcoals you can buy today in this guide.




These are 5 of the Best Lump Charcoal Options Today
There's no need to waste time and money trying out countless different products to find the best lump charcoal.
We've rounded up five of the best lump charcoal options available to you today.
FOGO is one of the most popular charcoal brands today, producing a range of products for professional chefs and home grilling enthusiasts.
This premium blend of FOGO Premium Oak Restaurant Lump Charcoal is ideal for grills and smokers, producing excellent heat with a consistent burn and great flavor.
This is the charcoal to choose if you want lump pieces but aren't interested in a larger size.
The pieces are hand-picked and range in size from smaller (up to 2 inches) lumps to larger (up to 3 inches) lumps.
The small size is perfect if you want to smoke for a shorter time or if you just need something simple for an outdoor grill at home, on the road, or camping.
The blend is around 70% large pieces with 30% smaller pieces.
Unlike some more expensive lump charcoal packages, Premium Oak Restaurant Lump Charcoal from FOGO uses a blend of tropical hardwoods.
The fuel produces a light smoky flavor.
Because the charcoal is hand-picked for packaging, the flavor can be inconsistent from bag to bag and session to session.
While you'll always get good results from this product if you want the same flavor every time you would be better off choosing a single-origin product that only uses one or two types of hardwoods.
FOGO doesn't specify the exact hardwoods used in this blend, which is unfortunate.
But, considering the price, it's something that many buyers will be willing to overlook.
Overall, this is one of the best lump charcoals to use if you want great value, a blend of lump sizes, easy lighting, easy reaching of temperature, and high heat potential.
Pros
Great for everyday grilling, searing, reverse sear, and short smoking sessions.

A good blend of small and large pieces.

Good flavor, even if the profile is sometimes inconsistent from bag to bag.

Easy to light and get up to temperature.

100% natural hardwood charcoal.
Cons
The largest pieces are much smaller than some options like lump charcoal designed for big smokers and Kamado grills.

Wood type is unknown (labeled as tropical hardwood) and flavor can change slightly from bag to bag.

Some sparking and cracking from smaller pieces of charcoal.
FOGO also offers a larger option which is our second choice for the best lump charcoal.
The lump size in this is more consistent with pieces up to 4 inches across.
Like most lump charcoal, there can be some smaller pieces and dust at the bottom of the bag.
This is one of the drawbacks, albeit minor, of choosing a natural and solid fuel.
The company doesn't specify all the hardwood types used.
Evergreen Oak is the predominant species used for charcoal pieces.
The flavor is more consistent from bag to bag when compared to the first option on this list.
The charcoal creates a mild smoky flavor that home grilling enthusiasts will appreciate.
Wood chips can be added for additional smoke flavor.
Even without wood chips, drippings from ingredients will vaporize on the hot coals, reincorporate with the food, and create a delicious outer layer.
Because these pieces are on the large side, they burn for longer and are great for both grilling and smoking.
Choose this natural lump charcoal for smokers, large charcoal grills, and ceramic Kamado grills.
If used primarily for grilling, these pieces are best for ceramic grills that are at least 18 inches, or standard charcoal grills that are at least 22 inches.
Pros
A mellow oak flavor is infused into the food.

It burns hot and is easy to light and get up to temperature.

Pieces are large and consistent for big smokers, ceramic grills, or kettle grills.

No sparking thanks to the larger pieces.
Cons
The specific blend used by FOGO produces more smoke than other lump charcoal products. Not every grill owner will appreciate the smoke taste.

Leaning on the expensive side for lump charcoal.
It's impossible to look at the best lump charcoal without considering Jealous Devil.
This brand is known for its quality.
Charcoal from the company is reliable and consistent.
The price is fair, especially considering the available cooking performance.
If you're looking for good all-around lump charcoal that can be used for grilling and smoking,
Jealous Devil All-Natural Hardwood Lump Charcoal is one of the best options available to you.
Price is always a factor to consider when buying charcoal.
Jealous Devil is fairly priced when compared to the rest of the market, especially when considering its quality.
The pieces are kept mostly intact, although, like with all products, there can be some crumbs and dust left behind.
Jealous Devil burns clean and can reach searing temperatures and extremely high temperatures above 1170°F in the right grill.
Lump charcoal is made from natural pieces of timber, leaving behind a product that is almost pure carbon.
You won't find any poorly processed pieces in Jealous Devil, so you won't have issues with inconsistent temperatures or burn times.
Pros
Low ash production with no sparking or popping.

Can burn for 20+ hours in a smoker or 4+ hours in a grill.

Made from dense South American hardwood with no additives or fillers.

Adds a mild smoky aroma to food even on a grill.

Waterproof packaging with a zip-top.
Cons
Pieces aren't as large as some other brands, making this a better fuel for smaller grills and low smoking.

The coal aroma (a result of the hardwood selected) might not appeal to buyers who don't want a distinctive smoke flavor from charcoal.
Kamado grilling is exploding in popularity, and it's not hard to see why.
Kamado grills are big and insulated, and they provide searing heat with natural convection.
Unlike traditional kettle grills, Kamado grills create a proper seal that helps to maintain temperature and retain vaporized drippings that reincorporate with food to add flavor.
The largest Kamado grills require big blocks of lump charcoal for longer cooking sessions.
Kamado Joe is one of the most reliable names in Kamado grilling, and the company offers the best big block charcoal for this style of cooking.
Kamado Joe KJ-Char XL Lump Charcoal is relatively affordable and provides excellent results.
The bag itself is made from heavy-duty packaging paper to keep all the product inside and ensure that you receive all the 100% natural lump charcoal that you pay for.
Wood is sourced from Argentina and the lump sizes are consistent.
XL Lump is around the size of two fists, although, as a natural product, some pieces can vary. Overall, every piece in the bag is larger than standard lump charcoal.
Pros
One of the best lump charcoal options available to home grillers.

Large pieces are ideal for long grilling and smoking sessions.

Hardwood blend of sustainable Guayacan, Guayaibi, Mistal, and Quebracho wood.

Efficient burning and reusable. Cool can be cooled until it is extinguished and used up to three times.
Cons
XL lump charcoal isn't suited to smaller grills.

Some breakage can occur with pieces at the bottom of the bag if mishandled during shipping.
Purists might not agree with this selection, considering that the hardwood is processed into briquettes.
However, grillers that want the ultimate in convenience, consistency, and flavor, should consider trying this pick at least once. The results will surprise you.
Royal Oak Chef's Select Premium Briquettes are ideal for both low and high-temperature cooking.
They can be used in grills or smokers, or even in a BBQ pit.
They're versatile and easy to set alight. Most importantly, every piece is consistent because they are mechanically formed before being turned into charcoal through the compression and slow-burning manufacturing process.
The result is a bag of briquettes with no additives.
There are no fillers or binders. Just 100% hardwood briquettes that are ready to go in your grill or smoker.
The briquettes are smaller than most lump charcoal pieces, but they burn cleanly, produce less ash than standard charcoal, and it's easier to maintain consistent temperatures because every piece burns evenly and at the same rate.
Briquettes are often frowned upon by experienced grill enthusiasts. It's easy to understand why.
Many briquette products have binders and chemical components that can influence the flavor and aroma of food.
Because the Royal Oak briquettes are completely natural, you won't have to worry about any of the usual drawbacks.
Try these if you're just getting started with grilling, if you want something convenient for shorter cooking sessions, or if you want consistently sized pieces compared to the odd shapes and sizes that are typical of many lump charcoal products.
Pros
Great for cooking at high or low temperatures, in grills, or in smokers.

Large 40-lb bag.

Produces less ash than even the best lump charcoal pieces.

Is suited to smaller ceramic grills and camping grills.

Made from a blend of American Oak and Hickory.

Can be reused for a second session once the coals are extinguished.
Cons
Briquettes won't appeal to some purists (but we swear these do perform).

Not considered "true" lump charcoal due to the processing method.

The packaging is lightweight and it's advisable to transfer the briquettes to a larger plastic or metal container for storage.
Add This Accessory and Light Charcoal Perfectly Every Time
One of the main reasons that people shy away from charcoal grilling is that they don't like the lighting process.
Charcoal chimney devices are popular but they're still not the most convenient way to light your grill or smoker.
If you want the best experience possible, invest in an electronic starter.
A specialized heating element will ignite charcoal from below, ensuring a consistent burn through the entire bed of charcoal, ready to start cooking with.
Consider this Ivation Premium Electric Charcoal Grill Starter. It ensures easy lighting every time with no mess, added fuel, or frustration.




Final Thoughts on The Best Lump Charcoal to Buy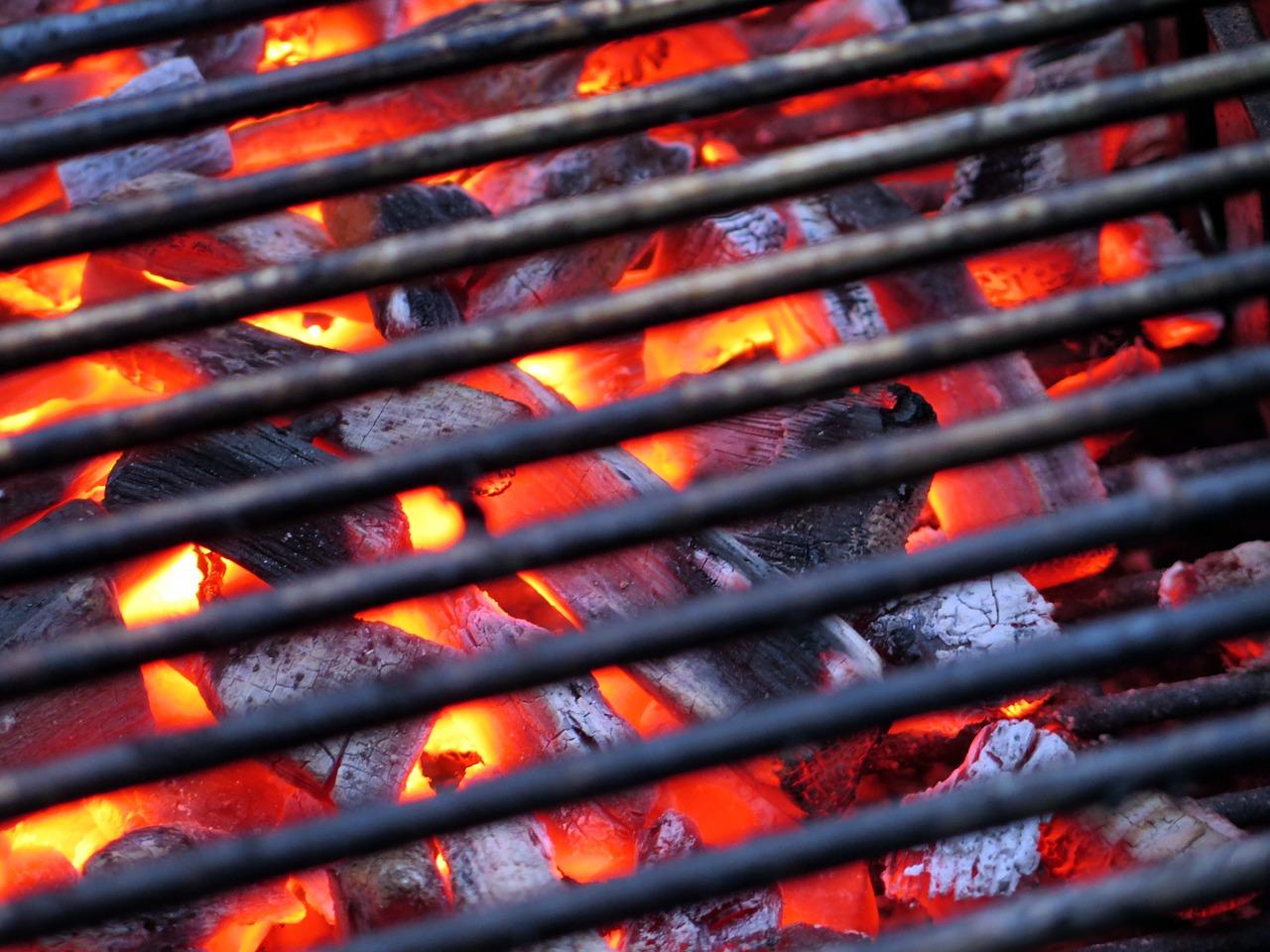 All our selections are reliable and are some of the best lump charcoal products that you can buy today.
Lump charcoal burns hot with consistency.
Try natural charcoal and you'll enjoy a smoking or grilling experience that gets you excited about cooking outdoors.