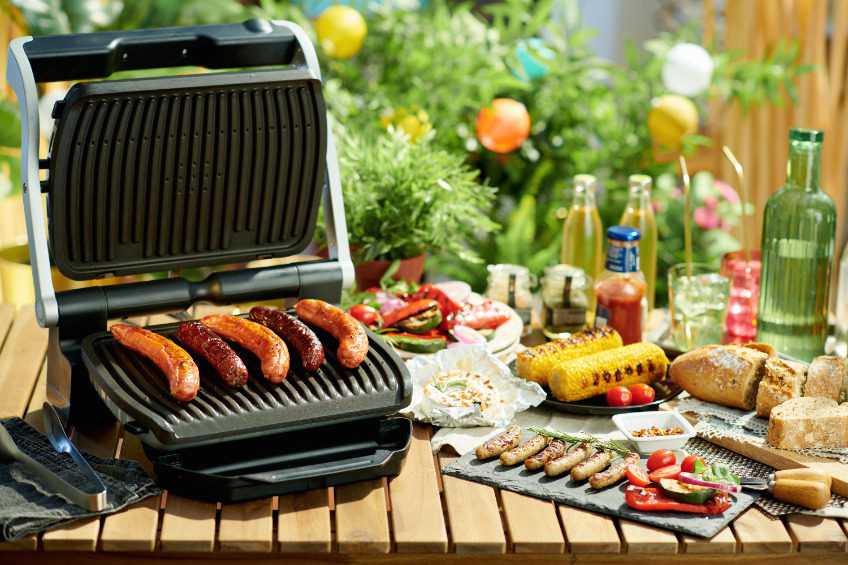 Electric grilling has improved significantly in recent years, with many popular brands now producing grills that can compete with some gas and charcoal models.
While electric grills are typically smaller, they can still provide great cooking results with flavorful food.
Electric grills are often more convenient than other types, especially if you live in a townhome, apartment, or condominium.
Let's take a look at the pros and cons of outdoor electric grills and see if they're right for you.




The Pros of Outdoor Electric Grills
There are many benefits to owning an outdoor electric grill.
Depending on the type of home you live in, they could make this grilling style more convenient than traditional gas or charcoal.
Electric grills are typically very portable, just as long as you have access to a power outlet. They are lighter and easy to move around and store than their gas and charcoal counterparts.
The fuel is more convenient because there's no need to store propane or charcoal. This is also safer because you won't have to keep combustibles around the home. You'll never run out of fuel, besides the occasional power outage that you might experience in your area.
Temperature management is easy with an electric grill. The smallest models come with basic low, medium, and high settings. Some models feature a linear rotating dial that allows you to go from low to high and everything in between. Managing temperature is much easier than gas or charcoal because an electric grill will always stay at the target temperature it's set to.
Most outdoor electric grills are affordable. You could save money by choosing electric over gas or charcoal. In most places in North America, the monthly running cost of an electric grill will be similar to or slightly cheaper than gas or charcoal.
Cleaning is easy because there's no carbon buildup from gas or charcoal fuel. Most electric grills can be partially disassembled to make it easy to wipe down the insides. Cooking grids can be cleaned with water and a grill brush or sponge, depending on the material used.
Overall, the pros of outdoor electric grills are very impressive.
There are some downsides, just like any type of grill.
You'll need to consider these before purchasing your next grill.




The Cons of Outdoor Electric Grills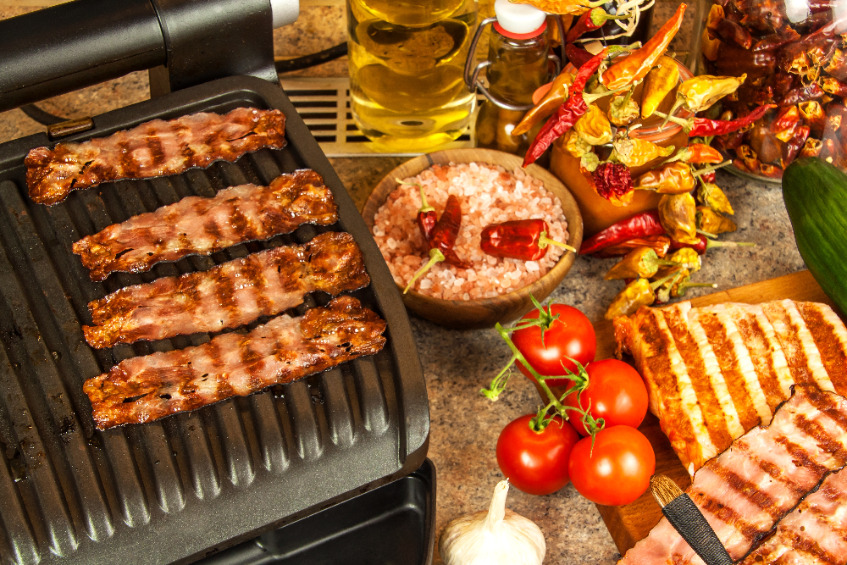 Before you start browsing online for a new grill, consider the downsides that come with an electric grill.
Avoiding gas or charcoal can be an advantage when it comes to storing fuel, however, this can also become a disadvantage in the event of a power outage. Gas and charcoal grills can typically be used at any time of year without disruption. This makes them ideal to use during power interruptions. Electric grills don't have this benefit.
The total cooking area can be a concern for some owners. Even the largest electric grills are much smaller than the largest charcoal or gas grills. If you often entertain groups of friends and family, you can expect cooking to take longer. Most electric grills are suited to up to four people, while the largest is good for up to ten people at a time.
Due to their relatively compact designs, electric grills have smaller hoods when compared to charcoal and gas. Cooking a whole turkey or large barbecue cuts won't be an option. Electric grills work best for simple ingredients like hamburgers, hot dogs, sausages, steaks, fish, chicken strips, smaller bone-in pieces, and vegetables. The lack of versatility could frustrate some experienced home cooks, but this won't be a problem for every family.
Even the very best electric grills won't perform as well during the winter as they will during the summer. Colder ambient temperatures force the heating element to work harder, and most models will struggle to maintain a high surface temperature. You can counter this by moving the grill to a patio or other covered area.
Even though most electric grills are very reliable, they aren't quite as durable as gas and charcoal grills. The electric element, temperature regulator, and other electronic components can fail over time. If you invest in an electric grill, you should be prepared to replace it earlier than you would a gas or charcoal grill.
Even with these cons of owning an outdoor electric grill, you could still get a great cooking experience throughout most of the year.




Making the Right Choice for an Outdoor Electric Grill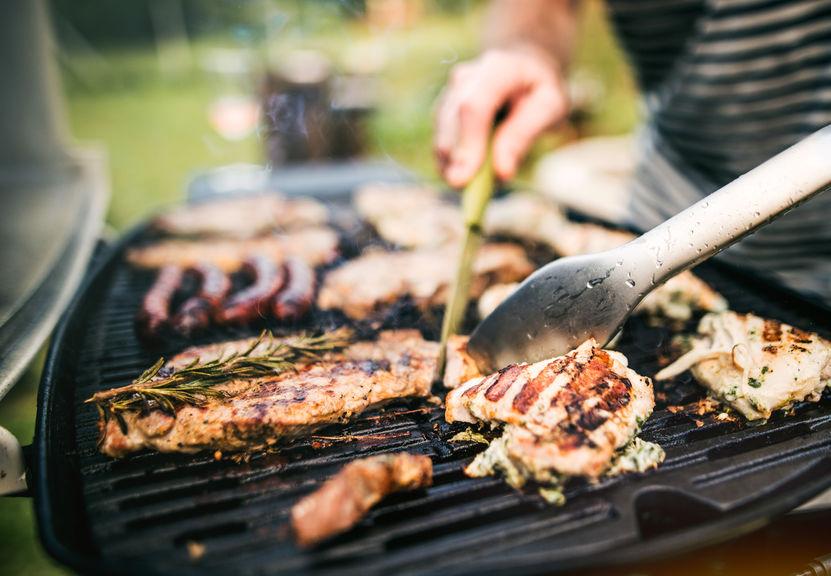 While there are some notable downsides, it remains true that an electric grill is a perfect solution in some scenarios.
If you…
Live in a small home or apartment.

Want to cook in a covered or semi-enclosed area.

Don't often cook for more than four people.

Want a low-maintenance option without solid fuel.

Mostly cook simple grilling ingredients.
… then you are the ideal buyer for an electric grill.
The downsides are more than balanced by the positives.
Popular manufacturers are now starting to design electric grills, with the Char-Broil Patio Bistro being a notable example.
If you find that the benefits are consistent with your wants and needs, then now's the perfect time to buy an outdoor electric grill.