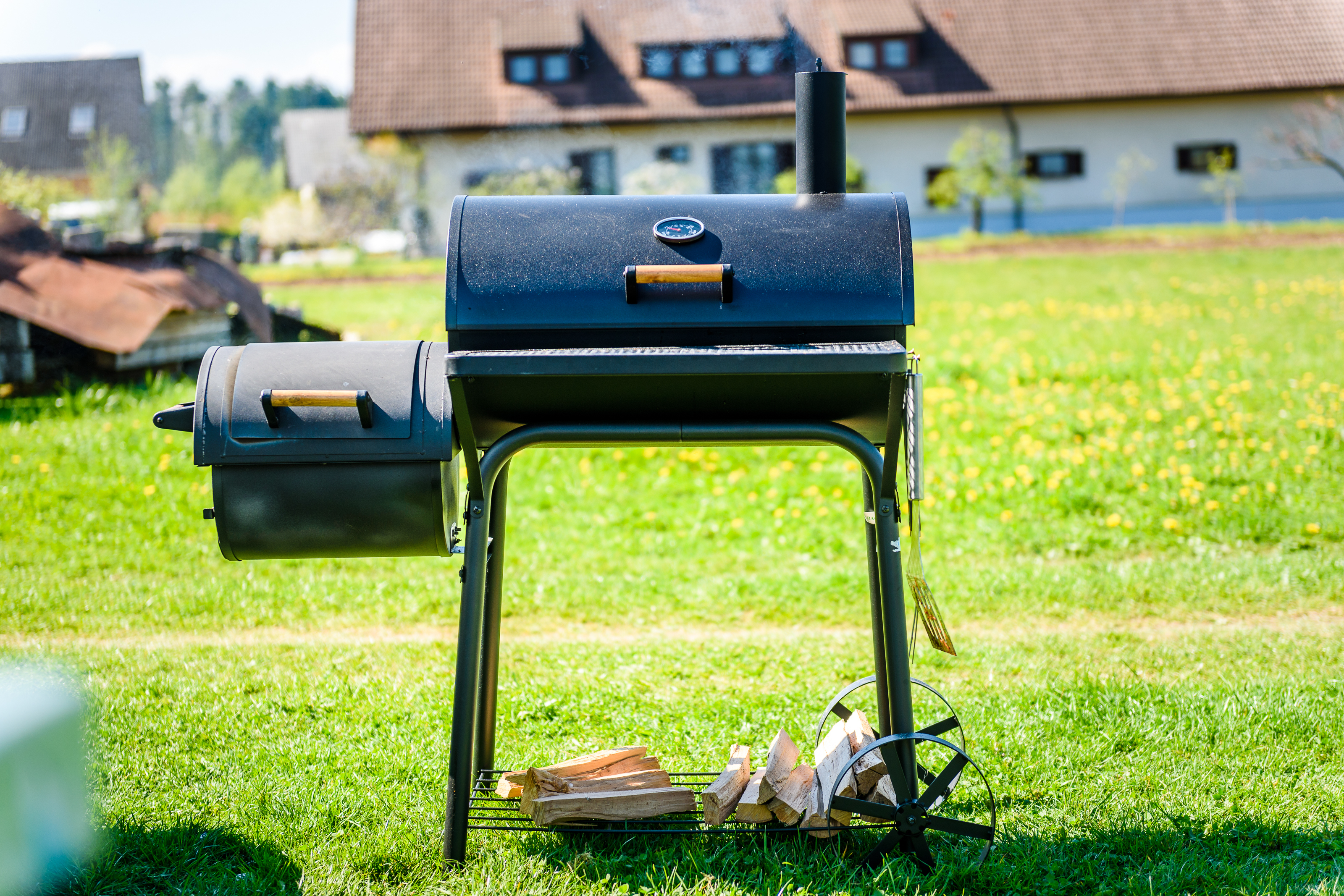 Smoking is an excellent way of preparing tasty foods.
There's nothing more fulfilling than a melt-in-your-mouth smoky meal, well-prepared from its texture to its taste, in the comfort of your outdoor space.
You can cook some pretty good meat on a regular grill.
However, you'll need the best smoker in case you want to prepare unforgettable delicacies like ribs, turkey, pulled pork, and other tender meats.
The Best Meat Smoker Shouldn't be Necessarily Costly or Specialized
Amazing flavors don't just come fast.
To get incredible tastes in your food, it's important to invest in a top-rated smoker which has been used and proven to have all the needed features that will make your cooking memorable.
A well-built smoker requires a bit of proficiency for you to be able to work with.
In addition, it ought to be able to hold a steady temperature for several hours with little attention.
Usually, finding the best smokers which perfectly suis your budget, lifestyle and other important needs require a lot of time and effort.
With this in mind, we've made your job easier with our readers on the top-rated smokers on the market across a variety of available features and user experiences.
Traeger TFB38TOD Renegade Pro Wood Pellet Grill

This Traeger TFB38TOD Renegade Pro Wood Pellet Grill is among the top-rated selling wood-fired smokers.
This is an original wood pellet grill that does not use gas or charcoal. enabling your meals to perfectly achieve that wood-fired taste.
Its conventional style of cooking grants you the versatility to grill, roast, and smoke and bakes your food.  
With a cooking capacity that can lodge 2 chickens and three racks of ribs, it's considered an ideal size for home use.
It features and advanced grilling logic with a dual meat temperature probe which guarantees precision grilling by maintaining a +/-15 degrees temperature control. 
The rugged all-terrain wheels give it a sturdy aimed to ensure mobility allowing you to carry it around.
Its 6-in-1 characteristic offers versatility during cooking to ensure your food is juicy to perfection by offering control of hot and fast or low and slow.
It's user-friendly with an ideal height.
Made from powerful steel, this smoker is very durable and easy to clean.
The powder coat finish on the porcelain grill grates gives it an elegant look that will look good wherever it's placed in your home.
---
Z GRILLS ZPG-7002E 2019 New Model Wood Pellet Grill & Smoker


If you want a less tiresome and effort-grilling, then switch to the Z GRILLS ZPG-7002E 2019 New Model Wood Pellet Grill & Smoker.
It has an 8-in-1babrbeque smoker giving it a flexible convection cooking perfect for grilling, smoking, baking, roasting braising, and chargrilling different types of foods.
It works with fan-forced convection heat cooking which increases the versatility of your food.
Its wide-expanse grilling area offers highly favorable multiple grilling experiences.
Second on the list of top-rated smokers, with this grill, you won't have to take out the fans and blowers each time to maintain the heat since it has an adjustable temperature regulator with an internal sensor to help stabilize the heat.
It comes with an easy-to-use manual with simple instructions for setting it up.
Its stainless steel coated structure gives it an elegant design.
In addition, the body is well-engineered with guaranteed quality and durability to withstand corrosion and extreme heat.
Smoking and grilling have never been easier with this pellet smoker which is greatly automated with less guidance and a wide range of cooking techniques.
Weber Smokey Mountain Cooker 18-INCH Smoker
The Weber Smokey Mountain Cooker 18 Inch Smoker is the mid-sized version of their widely held charcoal smoker.
It cooks at a remarkably steady temperature for hours. Moreover, increasing and reducing temperature is easy, all you have to do is open or close the vents.
It's constructed with a solid sophisticated design and an elegant finish.
It'll probably look good in your kitchen or outdoor backyard.
The legs of the Weber Smokey Mountain are sturdy with a bowl-shaped aluminum heat head protection linked to them.
It has a silicone temperature grommet that monitors the internal temperature with adjustable dampers enabling you to easily control the temperature.
Made from porcelain enameled steel, this top-rated smoker can retain heat which enables your smoking to be consistent.
It's well-constructed with solid material and an elegant finish making it among the best-looking smokers for your home.
It has two cooking grates providing ample room for smoking two big pieces at the same time.
The cooking grates are nickel coated for easy cleaning and to increase their strength and resilience.
In addition, the aluminum used for the dampers ensures they're corrosion-resistant.
If you're looking for a portable smoker that is brilliantly designed to make your smoking easy, then consider the Weber Smokey Mountain Cooker 18 Inch Smoker.
---
Weber 711001 Smokey Mountain Cooker 14-Inch Charcoal Smoker, Black

Constructed with a solid sophisticated style, this Smokey Mountain cooker will add a little elegance to your kitchen or backyard.
You can easily control the temperature with its adjustable dumpers.
Moreover, the silicone temperature grommet allows you to monitor the internal temperature.
With this unit, the consistency of smoking is guaranteed since it's made from porcelain-enameled steel greatly known for heat retention during cooking.
It's portable and you can easily carry it around to your neighbor's barbeque or other tighter spaces.
Being a smaller version of the Weber Smokey Mountain, it uses much less charcoal or wood.
If you have a small kitchen area or plan to cook for a few people, then consider getting this unit; it'll meet your needs without so much hustle.
Masterbuilt 20070910 30-Inch Black Electric Digital Smoker, Top Controller

This digital smoker is one of the most liked and reliable first generations of the master-built range.
It is thermostatically controlled with insulated walls which save energy while cooking.
The design for its inner lining is specially created to maintain the smoky flavors in the meat by ensuring all the meat and flavors do not escape.
This helps the meat to get smoked, baked, or cooked evenly.
With this top-rated smoker, you can cook a large amount of food in one cooking session given its 730 square inches of cooking area which is spread over 4 chrome-plated racks.
It has a digitally controlled panel that helps control and maintains the smoker's temperature at the best-required level which will bring about the best cooking results.
With its automatic shutdown feature and 24hr timer, your food will never overcook or dry up.
The inbuilt 800-watt heating element with the ability to generate enough heat for smoking will ensure the best-desired taste of your food is created.
Additional accessories that feature this smoker include a wood chip loader, stainless steel water bowl, and a greased pan that collects all the oil drips and grease.
If you're looking for a quality smoker which will take care of the needs of your family, then consider the Masterbuilt 20070910 30-Inch Black Electric Digital Smoker.
---
Cuisinart COS-330 Electric Smoker, Black

Unlike other smokers, the Cuisinart COS-330 Electric Smoker has a broad range of temperatures.
It features a 1500-watt heating element that can reach a temperature of between 100 and 400 degrees.
You can select the temperature level according to your inclinations.
Although it doesn't have electronic temperature control, it has an analog easy-to-read thermometer that monitors the temperature when the unit is running and a knob to change the temperature.
It's easy to assemble and use, and most convenient for beginners and seasoned smokers.
To avoid your hands from burning when opening or closing the door, the spring door handle has been chrome plated.
The interior has four chrome-plated removable racks which create more room for your food.
It offers 540 square inches of cooking space which enables you to smoke plenty of food enough for your family or friends.
Being a trusted brand used by most people in their kitchens, the Cuisinart COS-330 Electric Smoker will be a great add-on to your kitchen tools.
Its simple and beautiful design adds a touch of elegance to your home.
Moreover, finding space to place it won't be difficult because it's compact and can easily be moved around.
Cuisinart COS-116 Vertical Charcoal Smoker

With this smoker, complicated and messy long cooking will be a thing of the past.
Its vertical barrel design makes it easy to keep a consistent temperature with minimal adjustments making it possible to evenly distribute heat to parts of your food.
This is one of the best top-rated smokers that features a generous 402 square inches of cooking space with the ability to smoke varieties of food.
The interior has plenty of space accommodating two 16-inch stainless steel racks that can smoke about any food you're looking to smoke.
It's easy to set up, simple to use and has no trouble cleaning.
It has an enameled porcelain steel bowl that holds water ensuring easy acquisition.
The vertically hinged door makes access to water and fuel easy.
The two vents on the smoker which can be opened and closed enable you to manage the smoke and heat intensity out of the chamber.
It's portable and user-friendly, the best choice for grilling enthusiasts and chefs.
If you have a small kitchen space and want to avoid pink and insipid-looking meat cuts, then consider this smoker.
Its versatility and easy maintenance will offer you just what you want.
---
Char-Broil Offset Smoker, 30″
For any smoked food freak, this offset smoker is a must-have.
It has a traditional design with a grayish-black finish paint suitable for any surroundings.
In addition, this unit has a nice touch of porcelain coat cooking grates detailing to its elegance.
The coated grates make it easy to clean and also corrosion-resistant.
It weighs just less than 70 pounds and has a 2-wheel system fitted for extra portability and convenience.
An extra shelf has been installed under the food chamber which can be used to keep extra pieces of meat or other cookware.
It has a 477-inch cooking surface space, which is above average for this collection of top-rated smokers, and large enough to keep enough quantities of food for a party.
It has an analog thermometer installed for gauging the temperature to keep track of the pre-heat status and also monitor the internal temperature of the smoker.
The door and grill handle barely heats up when the smoker is in use thus protecting your hand from heat.
In addition, the grip is uniquely designed to give you a great grip when handling it.
It has a vertical pipe smoke stack with adjustable dampers which helps to regulate smoke and heat efficiently by drawing it through the cooking chamber.
The main food chamber can also be opened and used for grilling making this unit versatile for several occasions.
Finding the Right Smoker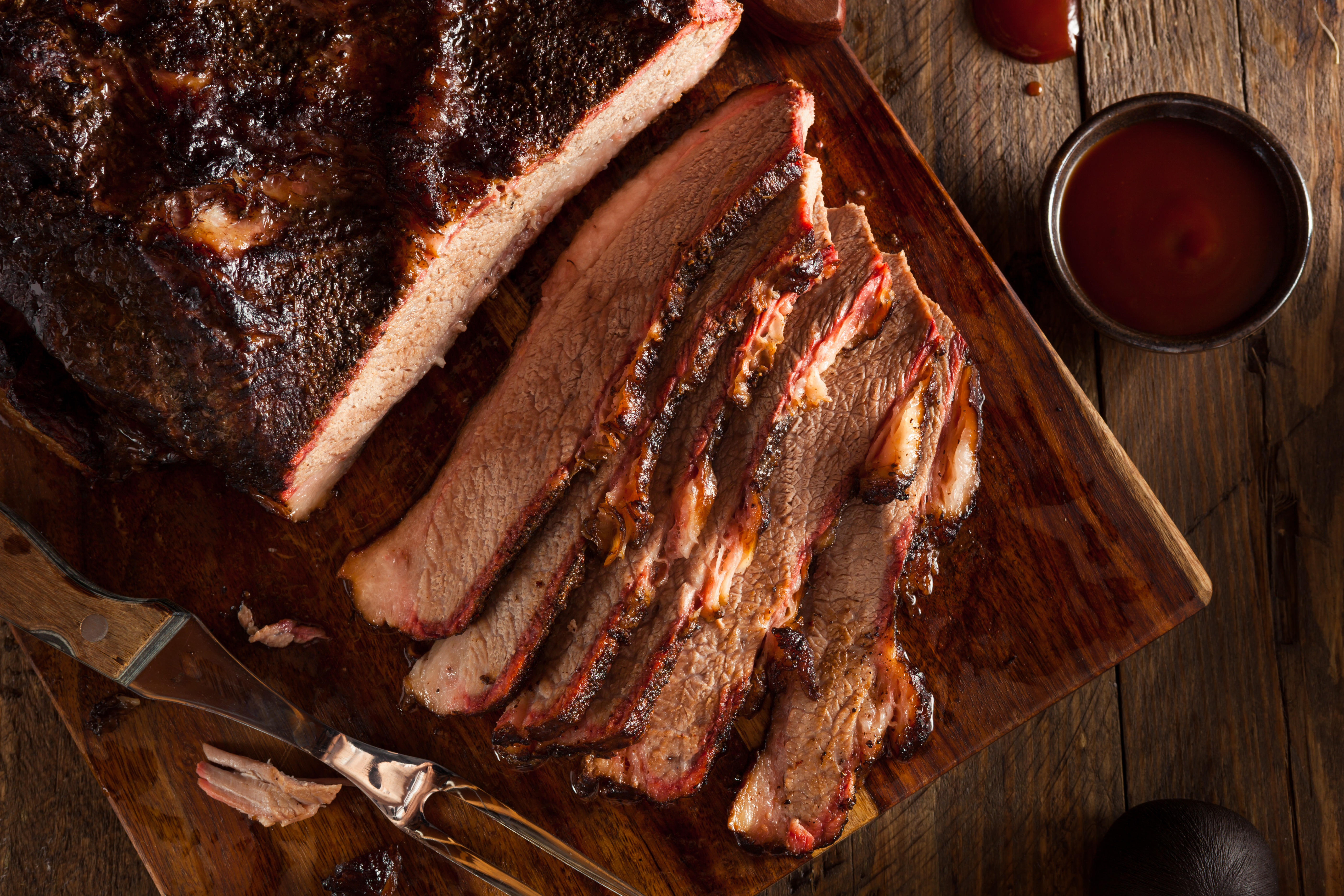 Smoking food is healthy, and fun, and results in tasty delicacies.
Having gone through the varied types of smokers with their features, it's clear that the top-rated smokers in the market have certain specific features.
With the right knowledge; you can get yourself one of the top-rated smokers as an add-on to your outdoor tools.
Smokers come in different sizes, shapes, and materials due to the wide range of demands.
Finding the right smoker which will give you value for your money and cater to all your culinary needs is often at time hard.
This is because smokers generally have much to do with how much time-consuming and budget-friendly your smoking process will be.
If you are an outdoor enthusiast, you can feel free to experiment with the various models.
It's important to have the right information before settling on a smoking unit since the choices are plenty.
You need to identify what's important to you; smoker aesthetics or getting food served at the right time.
Would you want ease of usethe , slow and st,eady or,cleanliness?
With the above information which gives you a better understanding of top-rated smokers, we're sure you'll make an informed decision that will produce the best results.