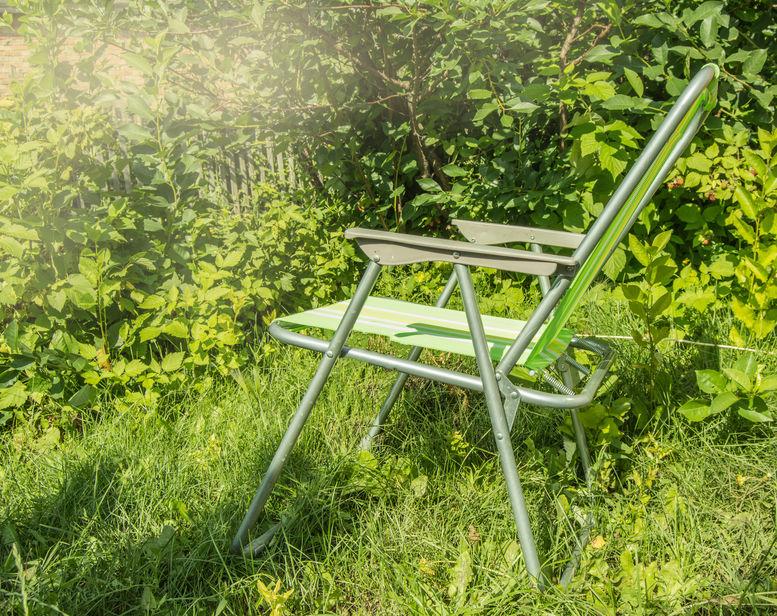 With outdoor folding chairs, you'll be prepared for any occasion.
Whether it's a backyard grilling session, a yearly family reunion, or even a picnic or camping trip away from home, folding chairs can give you comfortable seating whenever it's needed.
They save space when not in use, and they're portable by design.
The best outdoor folding chairs are those that meet some strict requirements.
Quality is always important, but you also need to consider features like the style and design, the material used, and the overall durability and longevity.
Take a look at how you can identify the best outdoor folding chairs and see our top three suggestions to get started with today.




The Essential Elements of the Best Outdoor Folding Chairs
Folding chairs are typically inexpensive, but this doesn't mean that they shouldn't meet high standards of quality and design.
After all, you're looking for the best outdoor folding chairs, which means that you want them to work well and last for years.
We've compared different chairs available today and identified the most essential elements that go into the best ones.
Comfort – This is perhaps the most important feature of any good chair. Ignoring anything else, the best chairs are comfortable and will help you to feel relaxed as soon as you sit down. The design and materials used will contribute to comfort. Look for padded chairs or chairs that use flexible materials or webbing.
Portability – If you're looking for a folding chair you probably want it to be portable in some way. Whether this means it's easy to move the chair from the garage to your lawn, or from your lawn to a campsite, is entirely up to you. Choose a chair that is portable enough for your needs. The most compact camping chairs are fully collapsible, while standard folding chairs usually fold into a rectangular frame.
Weather Resistance – The best folding chairs will be resistant to the elements. While you probably don't plan to leave your folding chairs outside permanently, you will want them to at least be water-resistant so that they don't rot, deteriorate, rust, or otherwise break down and fail over time.
Durability – Materials are important. Folding chairs should be made with aluminum or steel frames to ensure durability. Fabrics should be heavy-duty and UV-resistant. Flimsy chairs simply won't suit you because you'll need to replace them in a few seasons, which will end up costing you in the long term.
Style – We come to style last, but it's not any less important than the other elements. If you've confirmed a chair is comfortable, portable, and weather-resistant, you can then start to consider style. If a chair doesn't look good, you probably won't want to use it, no matter how comfortable it is. There are plenty of options out there with colors ranging from the standard tans, greens, and browns, right up to multi-colored designs on some of the best folding outdoor chairs.
What are the Best Outdoor Folding Chairs That Have All of the Essential Elements?
We've got a few suggestions that meet our requirements as some of the best outdoor folding chairs to buy today.
The Lawn Chair USA Webbed Chair

is an absolute classic. It's lightweight, has a durable aluminum frame, and there are 39 color options to suit your sense of style. Affordable, reliable, and effortlessly portable, this is one of the best outdoor folding chairs for home or use on the road.

Folding camping chairs are incredibly popular, but they're not always as comfortable as they could be. This MacSports Padded Cushion Outdoor Folding Chair

is an exception. With a thick padded water-resistant seating area and a durable alloy-steel frame, it's ready for use at home, while camping, at sports events, or anywhere else where you need a portable folding outdoor chair. It fully collapses into a small footprint which makes it well-suited for outdoor adventures.

If you're looking for folding chairs that have more style and that would be suited to formal dining for family events and parties, these Devoko Patio Chairs

would be ideal. They fold down for easy storage yet look impressive when fully set up. They're made from a durable coated iron frame with synthetic weave-style backs and seats.
All these chairs show that you don't need to spend a lot to get great quality folding chairs.
Keep our tips in mind and find the perfect folding chair for your needs today.