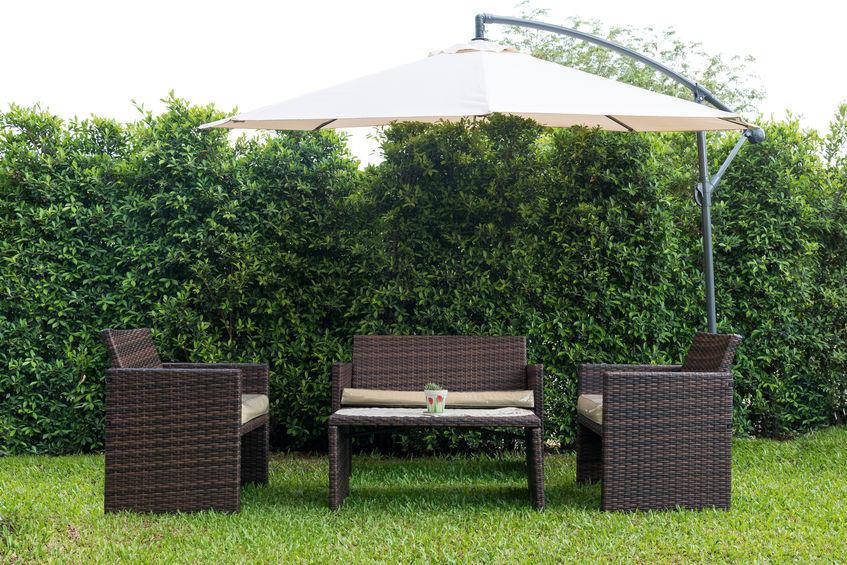 Even the simplest patio chairs can give you a spot to relax and decompress on a warm summer afternoon.
Whether you need chairs for just you and your family, or a whole set for entertaining guests, there are plenty of options available.
Finding the best will be easy with our suggestions below, as we find out what are the best patio chairs for any budget.




The Best Affordable Patio Chairs
A simple set of patio chairs can add style and functionality to your deck, patio, garden, or anywhere else outside of your home.
The best patio chairs don't have to be expensive.
This affordable Devoko Patio Porch Furniture Set even includes a side table to add extra style and functionality.
Made in the traditional wicker style, these chairs use synthetic PE rattan for improved durability in all weather conditions.
The dark wicker weave will work with any exterior décor, whether your home is traditional, contemporary, or somewhere in between.
Comfort isn't compromised, even with the affordable price. Wicker is naturally flexible so the chairs feel great to sit on.
The weatherproof cushions add extra padding that will keep you relaxed for hours on end.
For a quiet spot where you can enjoy the fair weather, these are some of the best patio chairs to choose from.




The Best Patio Chairs for Group Entertaining
For evenings entertaining friends and family, you'll need more than just a couple of patio chairs.
The Sunvivi Outdoor 7 Piece Patio Furniture Set includes some of the best patio chairs for when you want to spend a little more for bigger occasions.
Suited to large patios, decks, and poolside areas, the set includes modular chairs that can be configured to your preference so that you can get the perfect layout.
The chairs are made from weather-resistant wicker with PE rattan.
Aluminum frames won't corrode, ensuring that your chairs will last for years without deterioration.
Cushions are large and plush and are washable to keep them looking their best even after seasons of use.
Included in the set is a coffee table that is perfectly suited to hold drinks, snacks, and anything else that you need on hand.
The tempered glass tabletop is both durable and elegant.
Have fun in the sun with these chairs or use them for conversations that go long into the night.
This set has the best patio chairs for homes where parties and entertainment are a priority.




The Best Patio Chairs for Dining
If you want a semi-formal dining setting for your patio, then you'll need a high table to go along with the best patio chairs.
This Wisteria Lane Patio Set includes a dining table, a large sectional sofa, and three ottoman seats so you can accommodate all your guests at the same time.
Like many of the best patio chairs for sale, this set is made from durable PE rattan, and steel frames, and comes with weatherproof cushions.
Available in three color choices, it will be easy to find the perfect one to make your patio feel special.




Enjoy the Best patio Chairs for Any Budget and Occasion
Start with our suggestions and find the best patio chairs for your needs.
When asking what are the best patio chairs for any budget, always keep the following in mind:
Comfort comes first. Look for plush and well-designed chairs.

The style should match your home. Neutral dark and earth tones work best.

If you need to add color, it's best to do this with cushions and accessories. You can always change these later.

When buying rattan patio chairs, insist on PE rattan because it's weatherproof and far more durable than natural fibers.
You'll get more use out of your patio when you buy the best patio chairs for your budget.