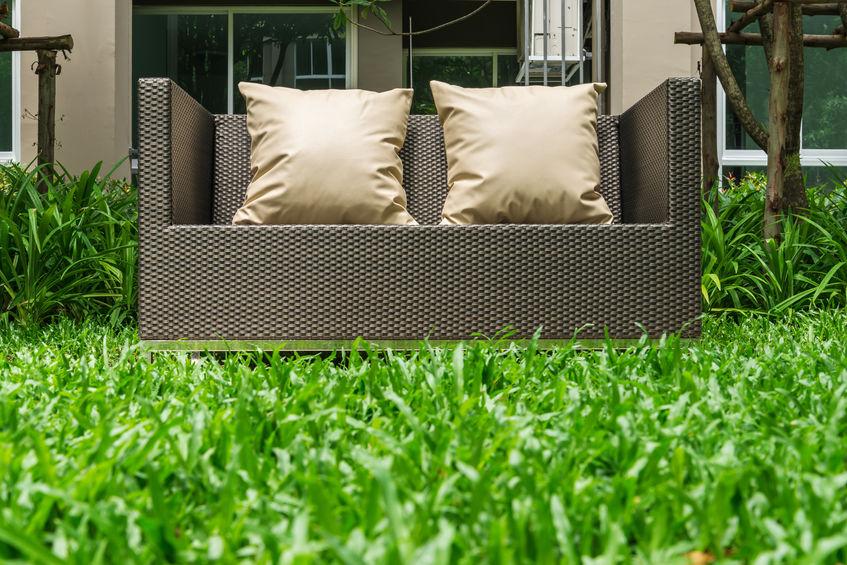 Rattan furniture is often advertised as being weatherproof or at least weather resistant.
This furniture is durable, even when buying bargain-priced examples.
It has properties that prevent it from suffering the same deterioration that other types of furniture do.
You're considering rattan furniture for its durability and ability to resist sun, wind, rain, and more.
Is all rattan furniture weatherproof?
Let's dive into the details and answer the question…




Only Synthetic Rattan Furniture is "Weatherproof"
When asking the question "Is all rattan furniture weatherproof?" it's important to make a distinction.
Rattan is a type of palm that grows in East Asia.
It was traditionally used to make wicker furniture. Modern wicker furniture, even when advertised as being made from rattan, isn't made from natural fibers.
Instead, the rattan material we use today is made from polyethylene (PE), a durable plastic that is impervious to most weather effects.
So, if we are considering mainstream furniture sold today, then all rattan furniture is synthetic.
But is all rattan furniture weatherproof?
Here are some important facts about synthetic rattan:
The synthetic PE rattan furniture that you can buy today is made of a plastic material that is impervious to moisture.

Humidity in the air won't degrade the wicker weave.

Snow won't damage synthetic rattan.

Rattan resists damage from hail because it is flexible in nature.

Synthetic rattan resists damage from direct heat and sunlight.

Rattan made from synthetic strands is safe in sub-zero temperatures.
When considering all of this, rattan is extremely weather-resistant, but it's not completely weatherproof.
The frames used to make furniture are typically made from coated steel.
Frames will resist damage from temperature extremes and moisture but can eventually rust.
You can expect quality rattan furniture to last for at least five years.
The best furniture will last much longer.
Rattan won't discolor in the same way that natural painted rattan or typical plastic chairs will.
The color pigment runs throughout the material so fading will be extremely slow and so consistent that you probably won't notice it happening.
You'll be more likely to replace your furniture before it fades to a point that compromises the esthetic.




You Don't Need to Spend a Fortune for Weather Resistant Rattan Furniture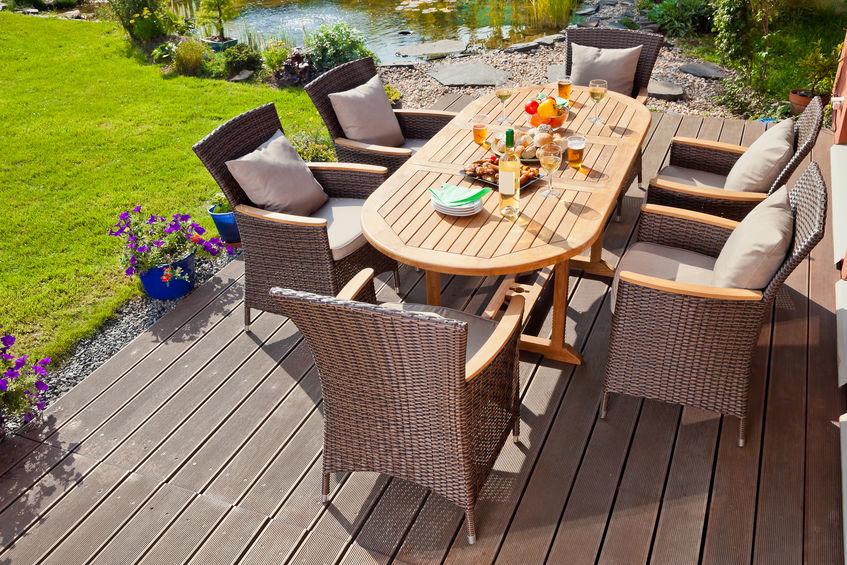 This U-MAX 7 Piece Outdoor Wicker Furniture Set is a great example of how high-quality synthetic rattan furniture can be had for a competitive price.
Made out of high-quality brown resin wicker and powder-coated steel. Also has adjustable footpad for uneven ground.
Smaller sets are even more affordable, like this 3-Piece Wicker Conversation Furniture Set.
Even the most affordable rattan sets can be considered weather resistant or weatherproof if we are using the latter term loosely.
Over time, parts of the furniture will still deteriorate, but you'll get a great return on your investment. Weather-resistant is the better term to use.
So, to answer the question is all rattan furniture weatherproof, the simple answer is yes.
Just be sure that you understand that other elements of the furniture can degrade over time.
On the whole, synthetic rattan furniture represents some of the best value that you'll find for your patio today.