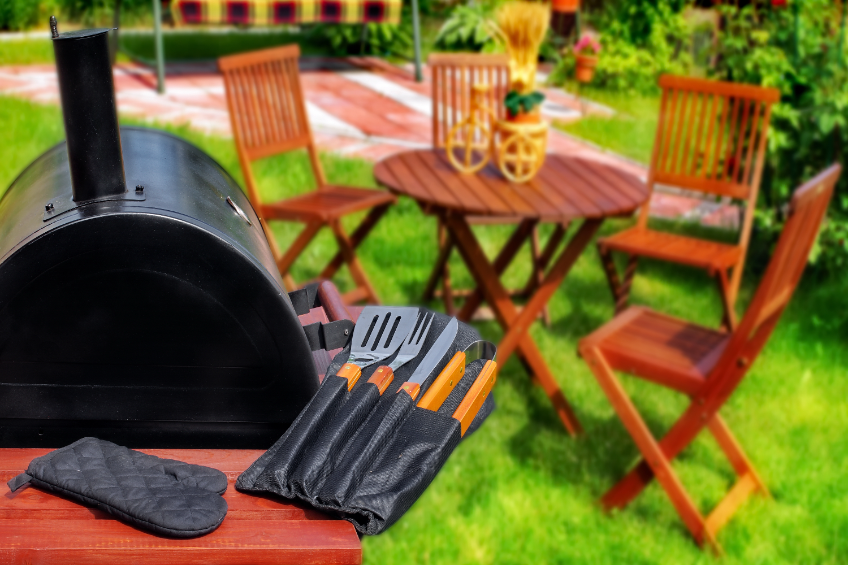 A BBQ grill at home gives you the perfect cooking station for the summer and any other time when you want to spend more time outdoors.
When cooking for family or entertaining guests, you'll get by easier with the right accessories.
Every BBQ grill needs a few important tools to make the process easier and more enjoyable.
Here are the ones that you should never be without.




Grill Mats for any BBQ Grill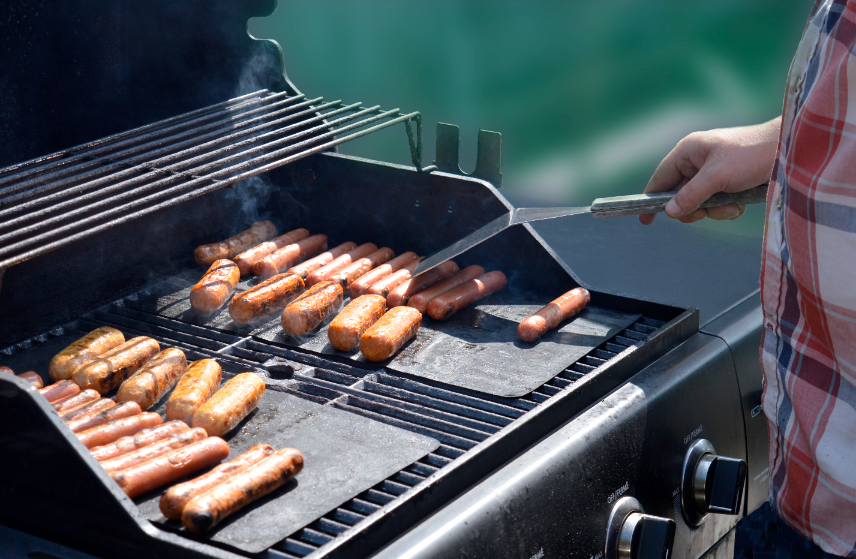 Whether you cook with charcoal or gas, grill mats can help with the process.
Grill mats turn your cooking grid into a solid surface where you can easily cook ingredients that would otherwise stick or fall through the cooking grids.
Want to cook fish directly on the grill?
How about bacon and eggs on a holiday morning?
Even loose vegetables work well on a grill mat.
The best options out there are nonstick and will last for hundreds of uses before they need to be replaced.
Try these Renook Grill Mats to instantly make your BBQ grill more versatile.




Essential Accessories in a Single Utensil Pack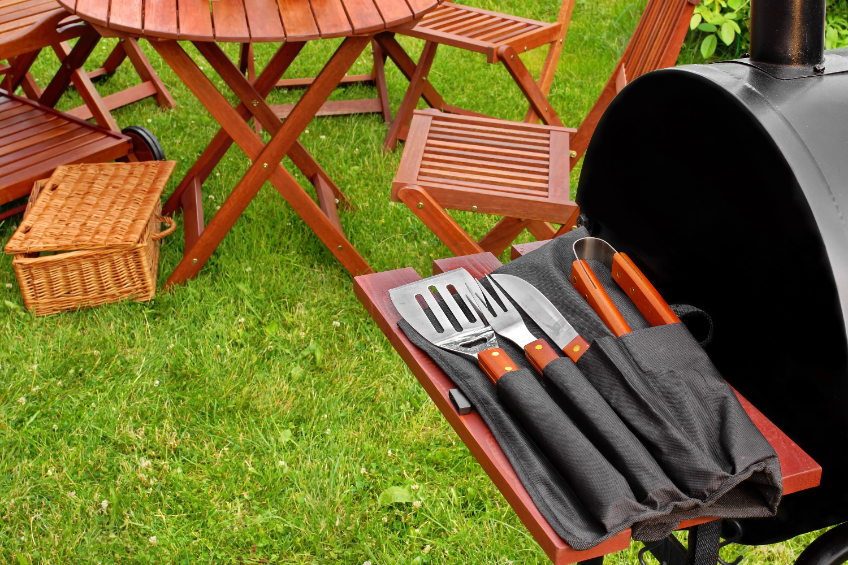 Grilling requires the right utensils for the job.
A spatula helps with turning, tongs are best for ingredients like wings and chicken legs.
You can use a fork when you're grilling larger cuts in the traditional BBQ style.
And BBQ just wouldn't be the same if you weren't basting your meat over a low temperature with a silicone baster.
You can get all the utensils to do this and much more in the Cuisinart BBQ Tool Set.
It includes 20 unique pieces that will cover all your outdoor cooking needs.




A Safe Grill Brush for Your BBQ Grill
There's a grill brush in the Cuisinart BBQ Tool Set, but it's a traditional design that can break down over time, leaving bristles in your grill and potentially stuck in a cast iron cooking grid.
Most consumer groups reA spatula commend against using a grill brush with traditional bristles.
If you want to clean your BBQ grill with complete peace of mind, you'll need a bristle-free grill brush.
This Bristle Free Brush and Scraper from GrillArt is one of the most popular on the market today.
It provides help with cleaning, and you'll notice no difference in performance compared to a traditional sharp bristle brush.
It's affordable and will last for years thanks to its stainless steel construction.




Keeping Things Up to Temperature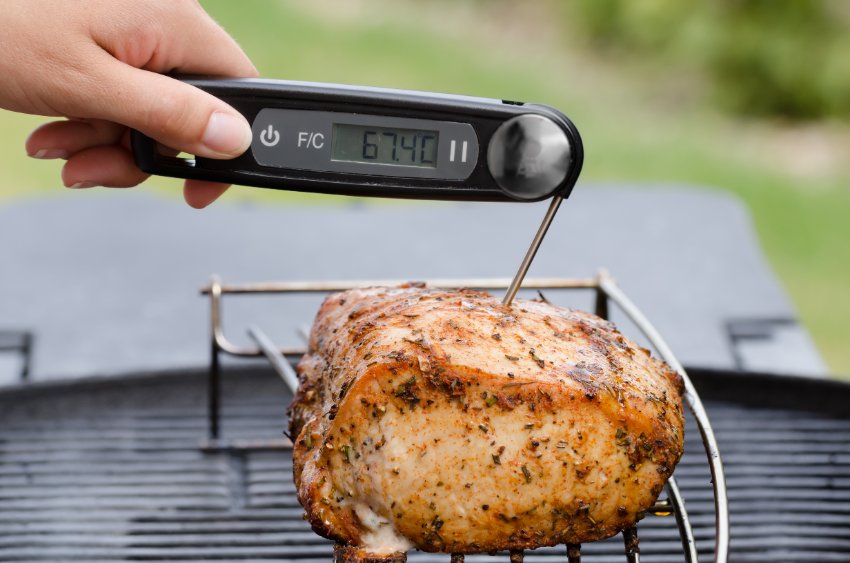 If you're cooking in the traditional BBQ style, you'll have everything set at a much lower temperature.
Slow cooking meat breaks down connective tissues and allows the basting process to slowly flavor the ingredients so that they are as tender and flavorful as you would expect from a real roadhouse restaurant.
Cooking at a lower temperature means that food will take longer to reach a safe temperature for serving.
You'll need something to check your food as it cooks.
There are two options for this.
You could use a standard probe thermometer that allows you to check the temperature on demand.
Alternatively, you could choose a thermometer system that continually measures the temperature as you're cooking.
Because BBQ can take a lot longer, it's recommended that you use a probe that stays in the meat the entire time.
A standard meat thermometer like this ThermoPro TP03 is perfect for quickly checking the temperature of meat and other ingredients.
For slow cooking including BBQ and smoking, you can try this ThermoPro TP-17 thermometer with a built-in cooking timer. It continuously measures the temperature of your ingredients with two connected probes and a backlit LCD.
Temperature is key to perfect BBQ, brisket, steak, sausages, and most grilled ingredients.




Get Better BBQ With the Right Accessories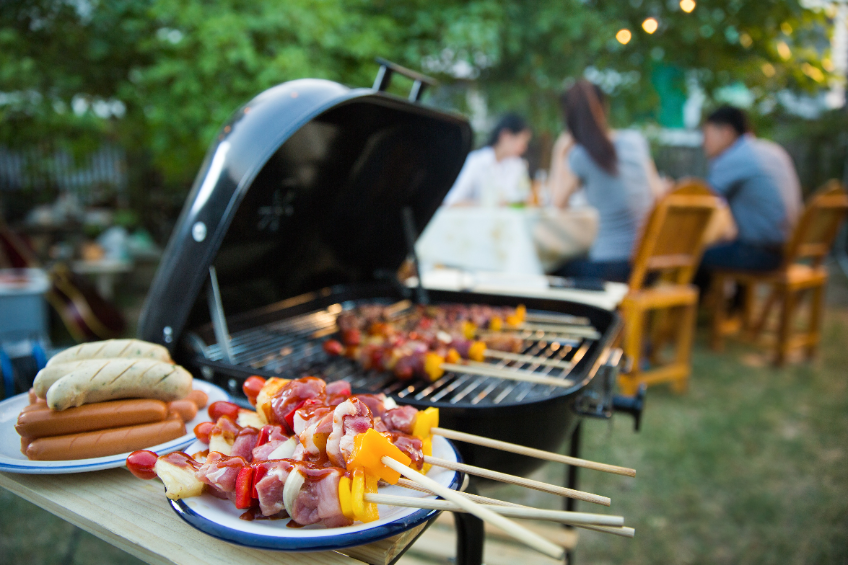 Now you know what every BBQ needs, you can get the best accessories to make your cooking experience easier.
Whether you're a pro at the grill or if you're just getting started, you'll enjoy the process more when you have the right tools on hand.