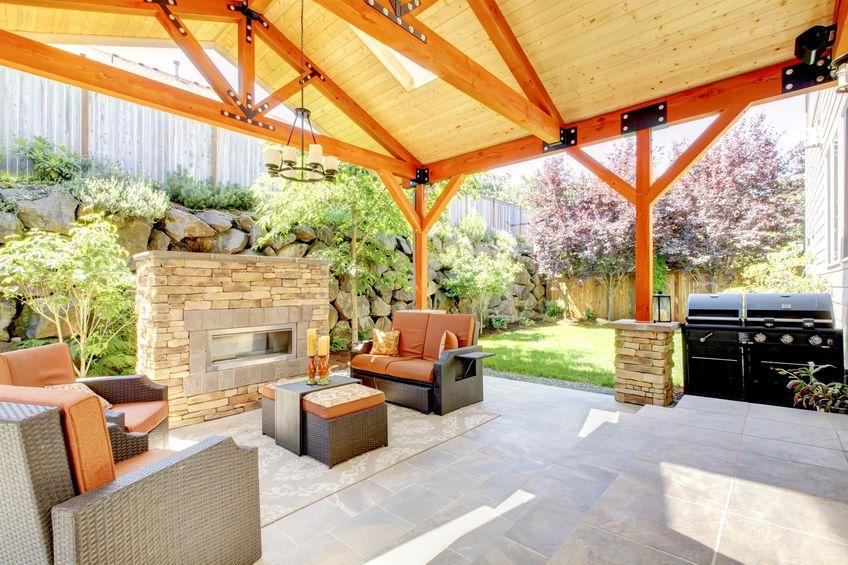 When it's time to bring a new look and feel to your patio, furniture is the place to start.
Patio furniture adds function and form, giving you new ways to relax and entertain.
Wicker furniture is just as popular as ever, and metal furniture is making a comeback.
Which is better, wicker or metal patio furniture? Let's compare them and find out.




Wicker Patio Furniture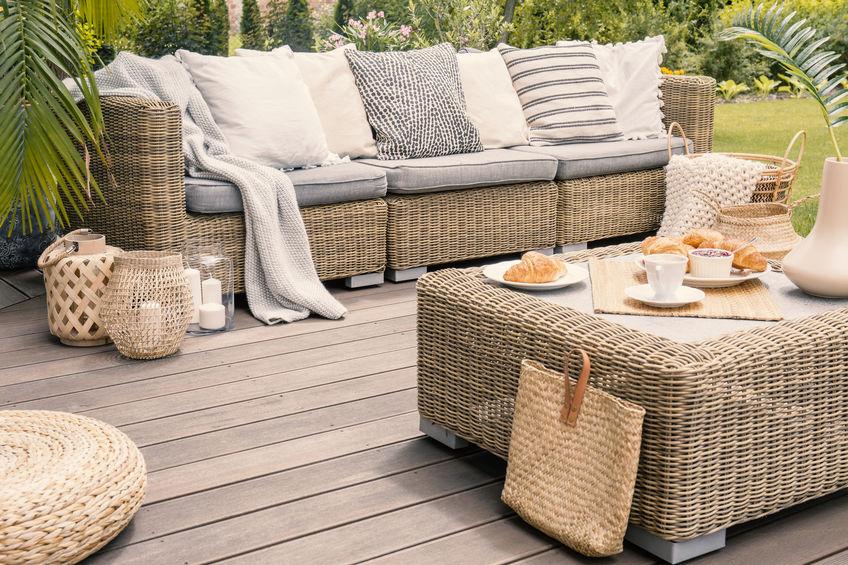 Wicker patio furniture can be made from natural materials or synthetics.
Most products available today use synthetic wicker because it's more durable and much more affordable to produce.
The key advantage of wicker furniture is the esthetic. It's a look that is simultaneously classic and modern.
Wicker has been used on indoor and outdoor furniture for generations, and people still love it today.
When you want a clean and contemporary look that still nods to the past, wicker is ideal.
Modern options give you far more color choices than were available in the past.
This is due to the shift away from natural wicker to synthetic wicker strands.
Wicker was traditionally made from willow, rattan, reed, and bamboo.
Today, it's made from plastic polymers.
Colors are injected into the plastics so fading isn't an issue.
Wicker furniture can last for many years but there is a catch.
It can be damaged and torn during storms, so it's best to cover or move wicker furniture like this Devoko Patio 3 Piece Set into a shed or garage during inclement weather.




Metal Patio Furniture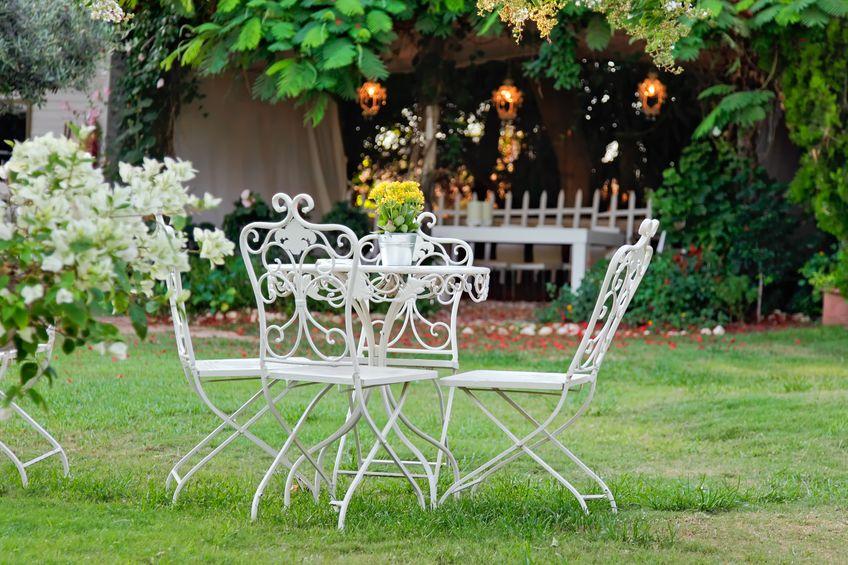 Metal like stainless steel and aluminum is common for patio furniture.
These metals are also used inside wicker patio furniture to create the frame.
Durability is the key advantage of choosing all-metal patio furniture.
Cast aluminum furniture is incredibly hard-wearing, will resist damage, and is essentially rust-proof.
Stainless steel furniture is rust-resistant and creates a unique aesthetic if you choose a set that hasn't been painted.
The disadvantage of metal furniture is the cost and sometimes the availability. While aluminum patio furniture is easy to find, stainless steel furniture is rarer.
Stainless steel is expensive, and the design choices are limited.
Aluminum can be cast to create almost any design imaginable, even emulating the look of traditional wrought-iron furniture.
Overall, aluminum is recommended over stainless steel mainly because it's more affordable in most cases and there are more styles available.
It's also much easier to find whether you are shopping online or in a store.
This beautiful Aluminum Dining Set is a great example of how aluminum can be used to create intricate designs.
Compared to wicker, Aluminum metal patio furniture will last longer and it's more resistant to the elements.
If looking at similar sets in the same price range, aluminum will often be the best choice.




Style Matters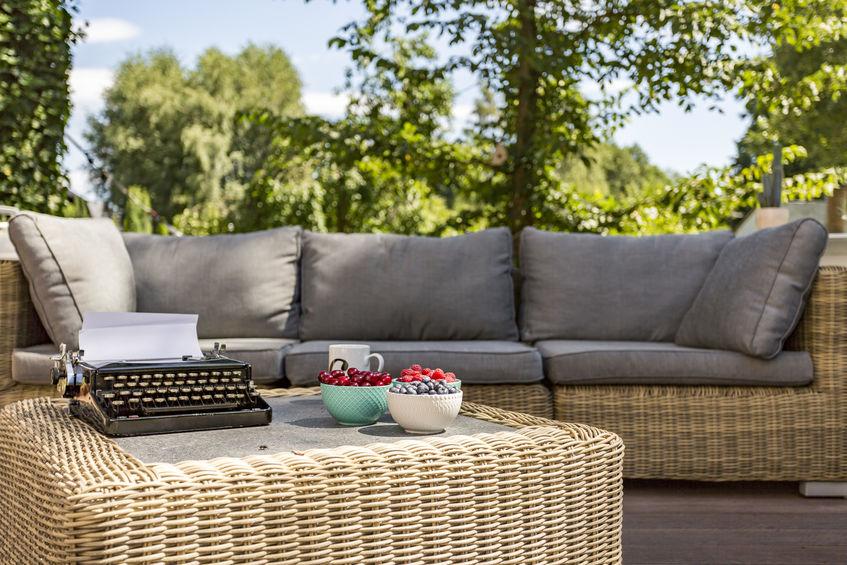 Of course, even with the technical advantages, style still matters. If you're dead set on the look of wicker furniture, then no alternative will satisfy you.
In this case, choose a set that uses durable aluminum or stainless-steel frames.
This attractive, modern, and surprisingly affordable Dining Table and Sofa Set is made from handwoven wicker with steel frames to ensure durability and is a great example of where metal and wicker come together to make a fantastic product.




Bottom Line: Which is Better, Metal or Wicker Patio Furniture?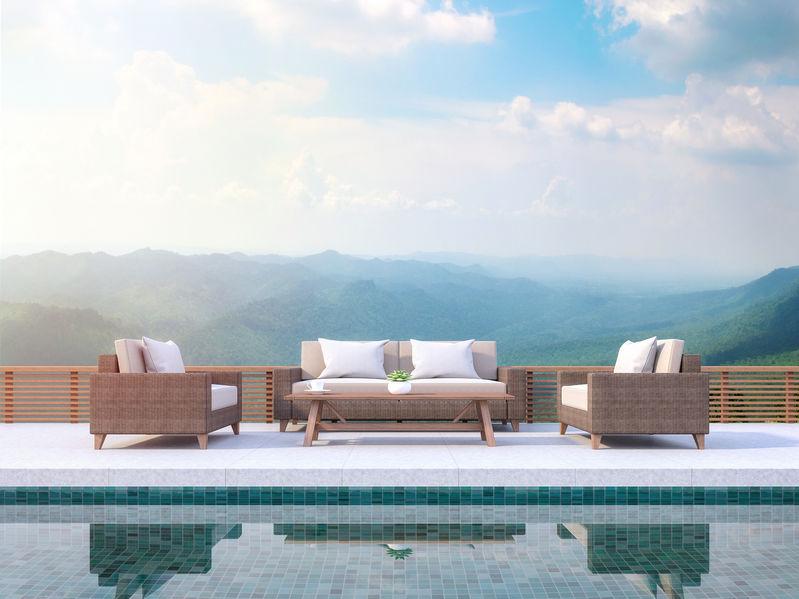 In this case, there's no choice that is clearly better than the other.
Wicker patio furniture has its own unique esthetic that you may fall in love with.
Metal furniture has a special look as well, and it has impressive durability.
Choose the one that suits your style and find an outdoor set within your budget.
Either metal or wicker patio furniture would be a great way to upgrade your home.