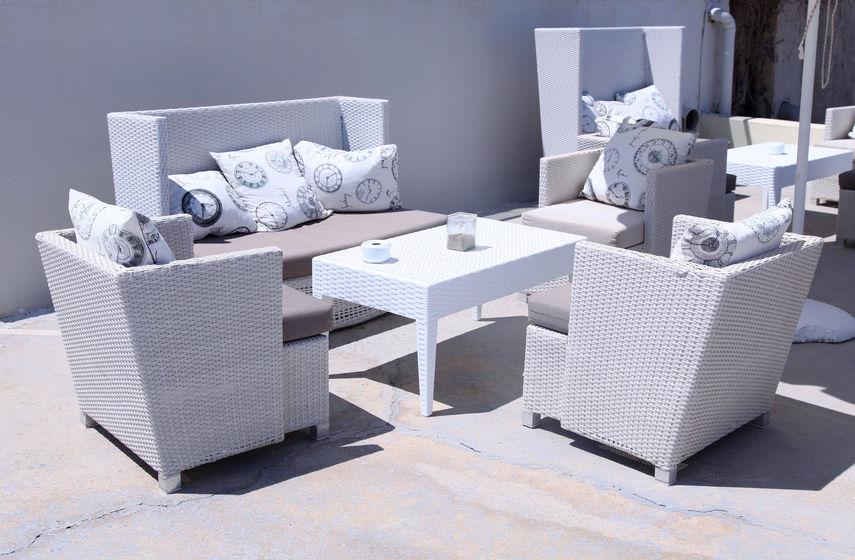 When buying outdoor furniture to last, it's important to ask which type of rattan is best?
Rattan furniture has been used for generations in all parts of the world.
Natural rattan once dominated the market.
Today, with advances in material technology, synthetic PE rattan is preferred.
You can compare natural and synthetic rattan to find the answer here.




Natural Rattan for Outdoor Furniture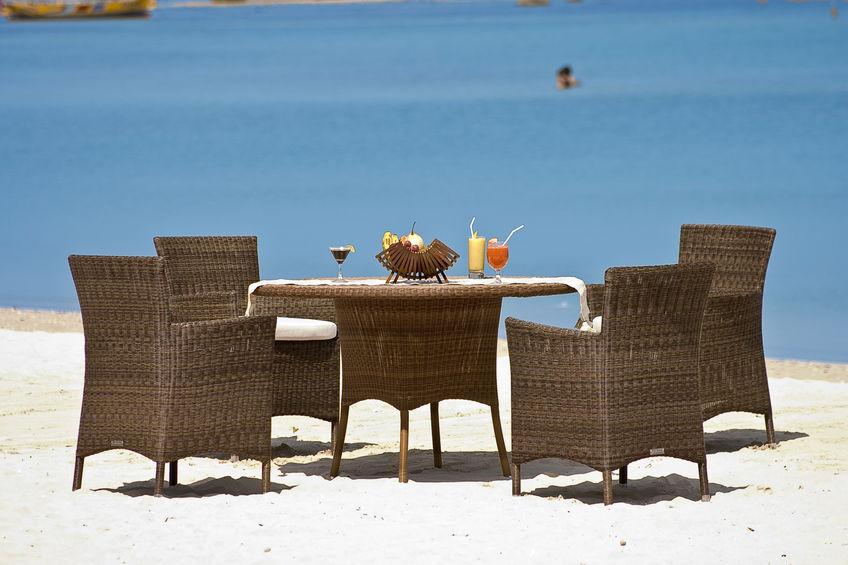 Natural rattan is made from the strands of a palm species native to East Asia and Australia.
It is processed and dried and then used to make strands for wicker furniture.
In its natural form, rattan is expensive because of its labor-intensive production methods.
Harvesting the rattan is environmentally destructive and is no longer considered sustainable.
For outdoor furniture, natural rattan comes up short.
Being an organic product, it can be damaged by humidity and moisture.
It will eventually deteriorate and rot, causing furniture to fail.
This can leave you out of pocket and without the furniture that you need to enjoy your deck, patio, or garden in the warmer months of the year.
Natural rattan is also prohibitively expensive for most people.
Most pieces are used indoors where the material will last longer, helping to offset the cost and improve the return on investment.
This Safavieh Montgomery Natural Rattan Coffee Table is a good example.
Beautiful and unique, it's a great piece for inside the home, but finding an equivalent that would last outdoors would be near impossible.
Because natural rattan isn't suitable for outdoor use, people have turned to synthetic alternatives to get the look and feel without any of the downsides.




PE Rattan for Outdoor Furniture
PE rattan is made from polyethylene, a plastic compound that is used in a broad range of industries.
PE is processed into rattan strands that are then handwoven into wicker outdoor furniture.
This synthetic rattan offers several advantages over the traditional material:
It can be used outdoors for years because it's waterproof and fade resistant.

It's less expensive to produce so furniture is more affordable.

It won't rot and is stable in a range of outdoor temperatures, making it perfect for your patio.

Synthetic rattan won't split or splinter, so it's safer and more comfortable.

Synthetic rattan is overall better for the environment because it lasts longer.
When you want durable furniture outside with an attractive wicker weave, synthetic PE rattan is the ideal choice.




The Best Rattan is PE Synthetic Rattan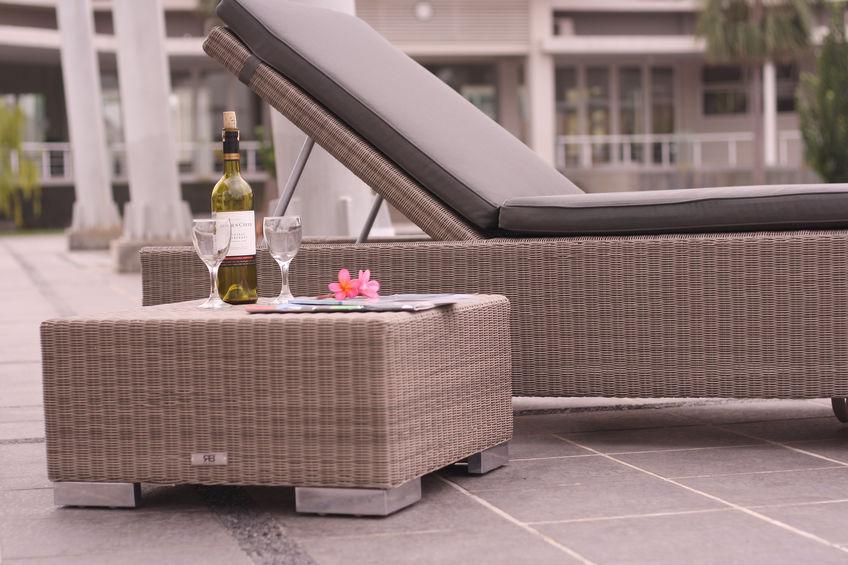 Which type of rattan is best?
There's no comparison when it comes to synthetic and natural rattan.
Natural rattan is good for inside the home, even though it's a little expensive.
It doesn't work well when used to make outdoor furniture.
Synthetic rattan is the best rattan because it is waterproof, temperature stable, impervious to rot and infestation, and long-lasting.
Consider some of the examples below to see how beautiful outdoor rattan furniture can be.
This

Vongrasig Wicker Patio Set

includes two chairs with plush cushions, ottomans, and a matching table. Affordably priced, it would be perfect for any patio or even next to your pool.

This

U-MAX Outdoor Sofa and Dining Set

combines a space for relaxation and outdoor meals into one. With plenty of seating and an attractive synthetic rattan wicker weave, it would suit any contemporary home.

This large

Walsunny Outdoor Patio Sofa and Table

is the perfect sectional set that you can customize to have the layout that works for you.
Beautiful, durable, and endlessly practical, it's worth investing in PE rattan furniture for outdoor areas.