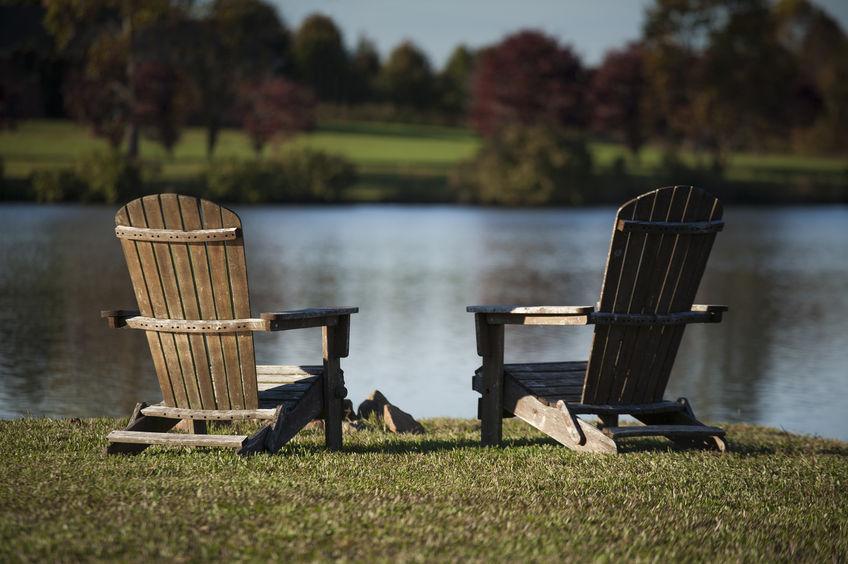 Adirondack chairs are well-known for their quality design and unsurpassed comfort.
There are few things better than lounging in a deeply reclined Adirondack on a hot summer's day or warm evening.
The design has remained largely unchanged for a century, yet the materials used for Adirondack chairs have varied significantly.
The classics are still made from wood, but plastic Adirondack chairs are now becoming more popular.
The plastic versions have improved significantly in terms of quality, making them the ideal choices for many households.
You've decided you want this style of seating for your patio but now you're stuck on the most important question.
Are wood or plastic Adirondack chairs better?
Let's look at what makes either material unique, so you can make the best decision for your home.




Wood Adirondack Chairs
Wood is the traditional material used for making Adirondack chairs, but it has slowly fallen out of favor for the more durable and often more affordable plastic options.
Wood provides advantages but the extent of these depends on the species you choose.
Wood Adirondack chairs are known for:
Their cost-effectiveness and durability.

A classic style and feel that is absolutely timeless.

Cooler surfaces when chairs have been sitting in direct sun or high ambient temperatures.

Wooden chairs can be sanded and refinished to improve durability.
All these benefits are significant, and they're the reasons that many people still insist on wooden Adirondack chairs.
The look and feel are often superior when choosing natural wood, but synthetic options are getting better over time.
The hands-down best wooden Adirondack chairs are made from teak and could potentially last for your lifetime, however, they cost much more than those made from acacia.
For a good middle-ground that incorporates durability, comfort, and style, consider this foldable Christopher Knight Home Acacia Adirondack Chair. It's foldable and has a dark brown finish.




Plastic Adirondack Chairs
Plastic used to mean cheap outdoor furniture that was good for a few seasons before deteriorating and breaking.
Early plastic furniture had basic styling that wasn't suited to beautiful patios and decks.
Modern plastic furniture is different.
Durable synthetic materials can replicate the look and feel of wood while adding significant benefits.
Plastic isn't affected by rain, snow, or humidity.

Insects won't infest plastic Adirondack chairs.

There's no risk of rot.

Plastic is lighter and easier to move around.

Plastic chairs are generally more affordable, but there are exceptions for premium products.
Today, buying a plastic Adirondack chair isn't as much about budget as it is practicality.
It will be easier to clean, maintain, and enjoy a plastic chair because of the benefits listed above.
Consider this Folding Adirondack Chair.
Comes at a little bit less than $170, well-priced for a durable and premium chair.
The synthetic wood looks and feels like the real thing without any of the traditional downsides.
Comes in fifteen different colors.
For a more affordable option that is still made to high standards, consider this 2 Pack Alpine Adirondack Resin Patio Chairs.
They come with a cup holder and are of exception durability.
It doesn't look or feel like real wood, but it's a good option if you want the Adirondack style on a strict budget.




The Bottom Line: Are Wood or Plastic Adirondack Chairs Better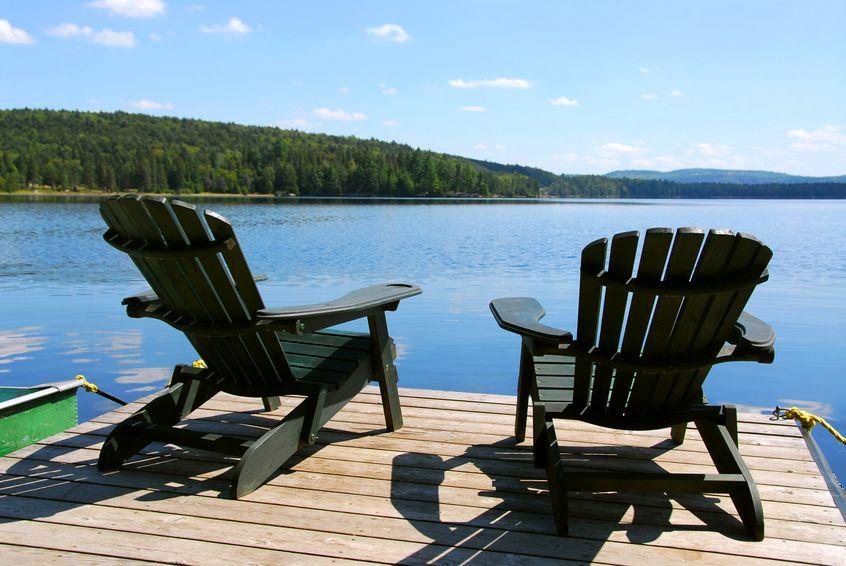 When it comes to value and durability, premium plastic Adirondack chairs will outlast most wood.
Plastic won't rot, the best brands make chairs that won't fade, and plastic is impervious to moisture.
Some premium wood chairs, like those made from Grade A teak, could last longer than plastic, but you'll pay much more.
If you are like the average consumer looking for a reasonable price on a quality chair, synthetic wood, otherwise known as plastic, will be your best option.