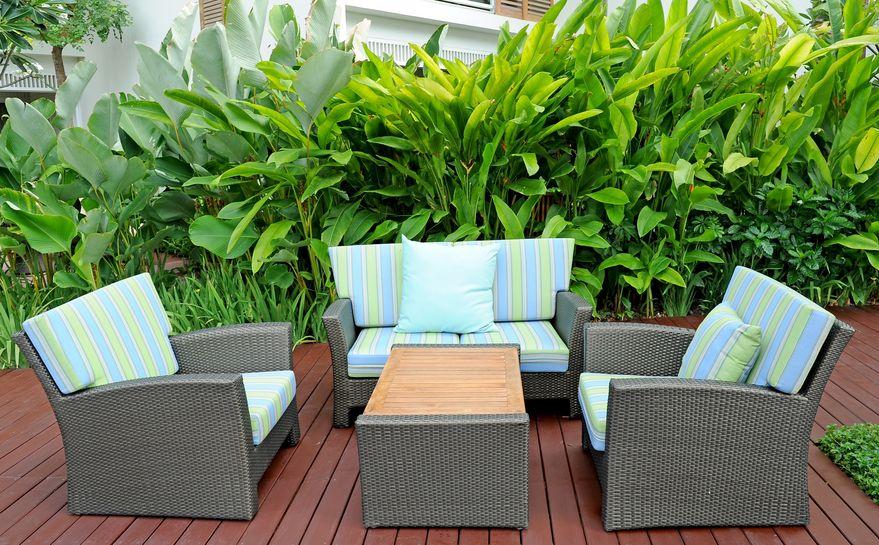 There are countless patio furniture brands on the market today, and it can seem hard to determine the best one for your needs.
There are a few key considerations to make when looking for the best outdoor patio furniture.
Learn what you should look for when buying a set and see who has the best outdoor patio furniture.




What to Look for in Outdoor Patio Furniture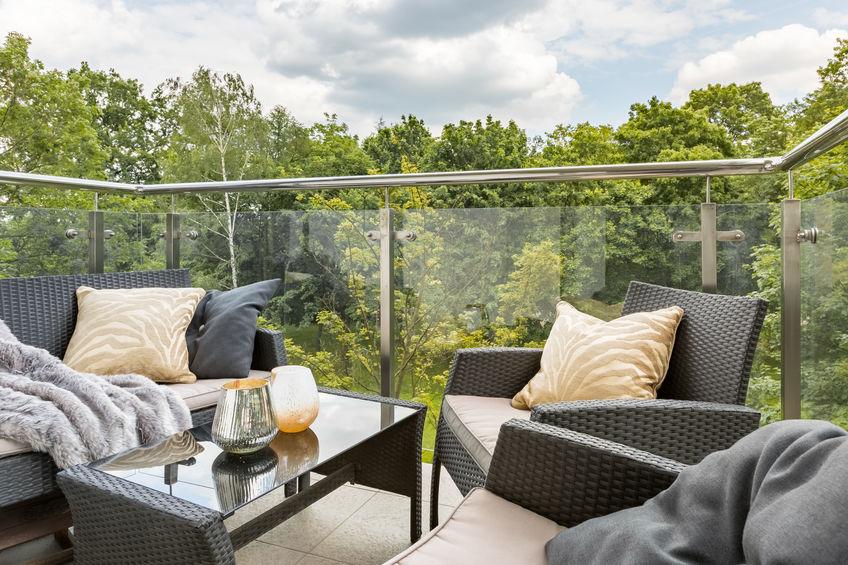 Before you can explore the top brands, you'll need to know what to look for in your next furniture set.
Quality and reliability are key, and there are a few extras that you should consider.
Think about the following points when buying outdoor furniture:
Cost matters. Quality generally improves with price, but you can still find excellent bargain outdoor patio furniture when you know what brands to look for.
Choose furniture that is made from durable materials like teak or Acacia wood, synthetic rattan, aluminum, and synthetic wood.
Take note of the fine details. Some materials are advertised using their traditional names, even when synthetic options are used. For example, some teak furniture is made from acacia or synthetic wood, while rattan typically refers to synthetic strands made from a plastic polymer. Synthetic materials are a great choice, as long as you're clear on what you're buying.
Consider reviews (both consumer and professional) to gain an understanding of furniture quality and brand reliability.
With these details in mind, we can now look at who has the best outdoor patio furniture.




Devoko Patio Furniture – A Great Brand for Affordability
Devoko is a brand that combines reliability with a great price.
From small seating sets to large dining sets, you'll find the perfect fit for your home when you want to buy furniture on a budget.
The Devoko 9 Piece Patio Dining Set is made from durable synthetic rattan with steel frames to ensure durability and resistance from all weather conditions.
A very stylish and comfortable set that comes at a resonable price.
Weatherproof cushions ensure comfort while the large chairs are perfect for both casual and formal dining with friends and family.
Devoko also makes popular smaller sets like the impressive PE Rattan Wicker Chair and Table Set that is one of the most popular on the market today.
Sturdy and comfortable that is ideal for any outdoor setting.




Dineli – An Excellent Premium Patio Furniture Brand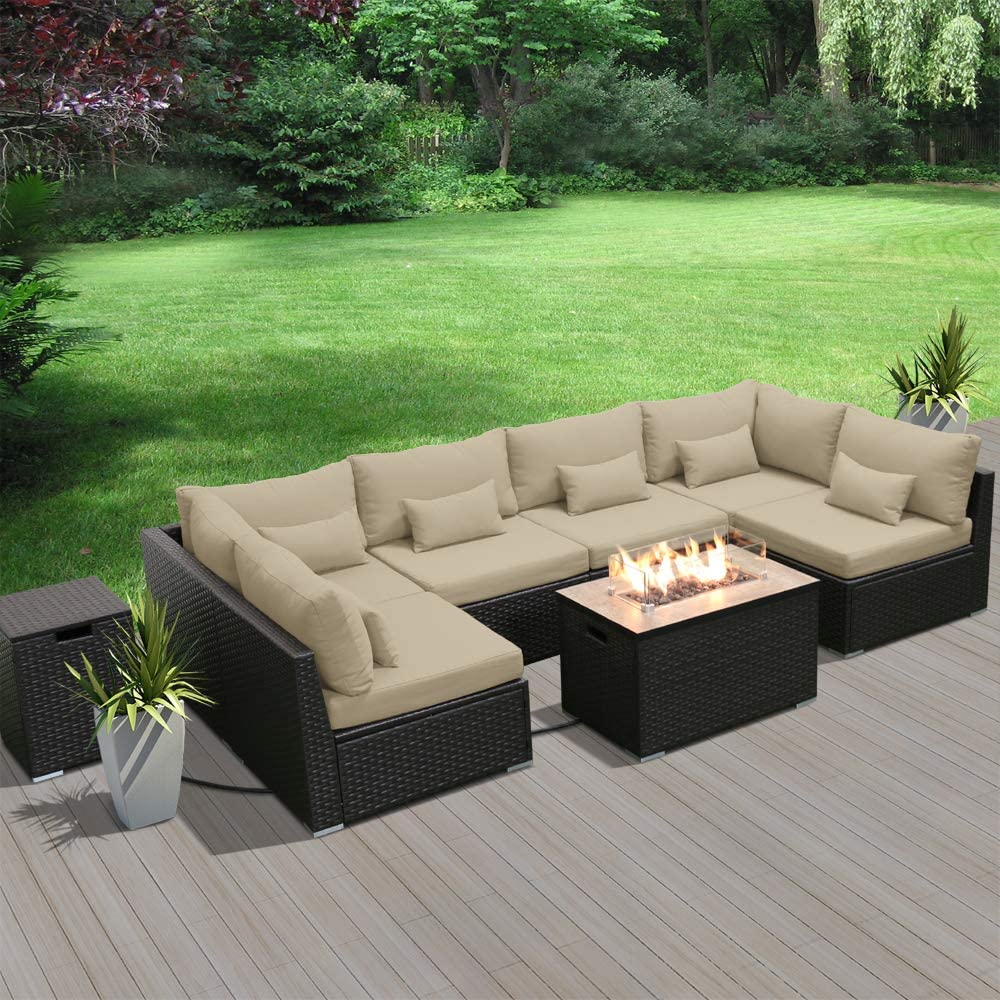 If you're willing to spend more for a premium brand you can consider Dineli.
This manufacturer makes reliable wicker furniture that is designed for contemporary homes where large seating arrangements are needed.
The Dineli Patio Furniture Sectional Sofa with Gas Fire Pit could create the perfect outdoor entertaining and relaxation area for you, your family, and your friends.
Using the highest quality synthetic rattan, rust-resistant frames, and UV-resistant upholstery, this set is a long-term investment that will pay off for years to come.
The addition of a gas fire pit creates a real focal point for conversations that go on long into the evenings.




Best Choice Products – High-Quality Cast Aluminum Furniture
Best Choice Products is a brand that produces both wicker and metal furniture.
It's the quality cast aluminum patio furniture that helps the brand to stand out.
Take this 3 Piece Outdoor Table and Chair Bistro Set

as an excellent example of where the brand combines affordability with durability. Each piece is impeccably crafted, and the design is reminiscent of traditional wrought-iron furniture.

Unlike iron, cast-aluminum won't rust, because it creates a protective natural patina over time. Best Choice Products also produces some unique outdoor pieces like this Outdoor Swinging Love Seat with Canopy,

making it a great starting point when you're looking for standout pieces to use around your deck or patio.
Christopher Knight – Some of the Best Wooden Outdoor Patio Furniture
Wooden outdoor furniture can become prohibitively expensive, especially when you need to start from scratch to decorate a new home.
Christopher Knight has some of the best outdoor patio furniture, especially when considering the Acacia wood options.
Acacia is affordable and durable and can easily provide ten to fifteen years of use without deterioration.
Most sets will last much longer when covered or stored during harsh weather.
This Hermosa Acacia Wood Dining Set

is presented with a beautiful teak finish and is durable enough to withstand countless seasons. Has plush cushions that are water-resistant. Comes with a sturdy frame that makes it ideal for all seasons. The natural wood can add elegance to your home.

Unique pieces like this Acacia Wood Balcony Bar

could be perfect for relaxing with a drink or two during the summer, and the design is modular so that you could add more than one unit to create a longer bar for larger spaces.
Insist on the Best Outdoor Patio Furniture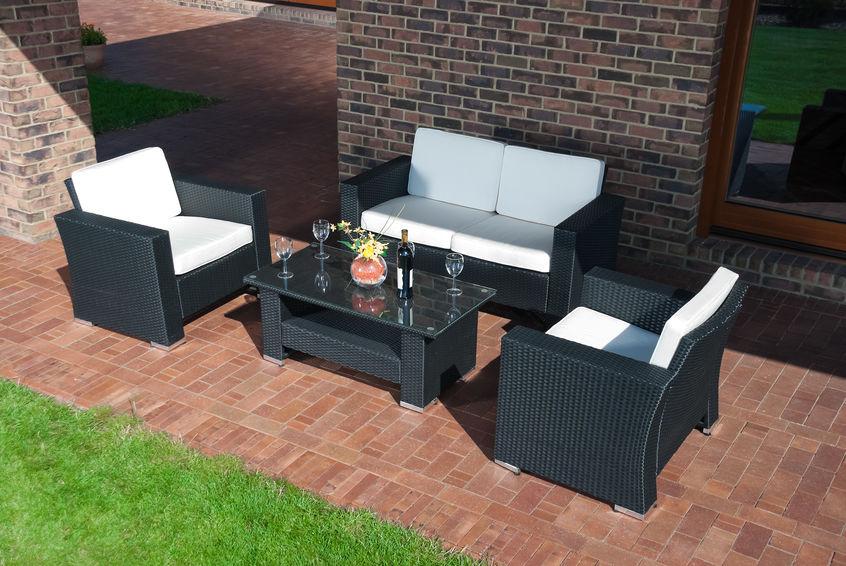 Who has the best outdoor patio furniture?
Brands like Devoko, Christopher Knight, and Dineli are some of the top names to consider.
When you choose reliable brands, you'll be able to get impressive outdoor patio furniture, no matter your budget or preference for style.