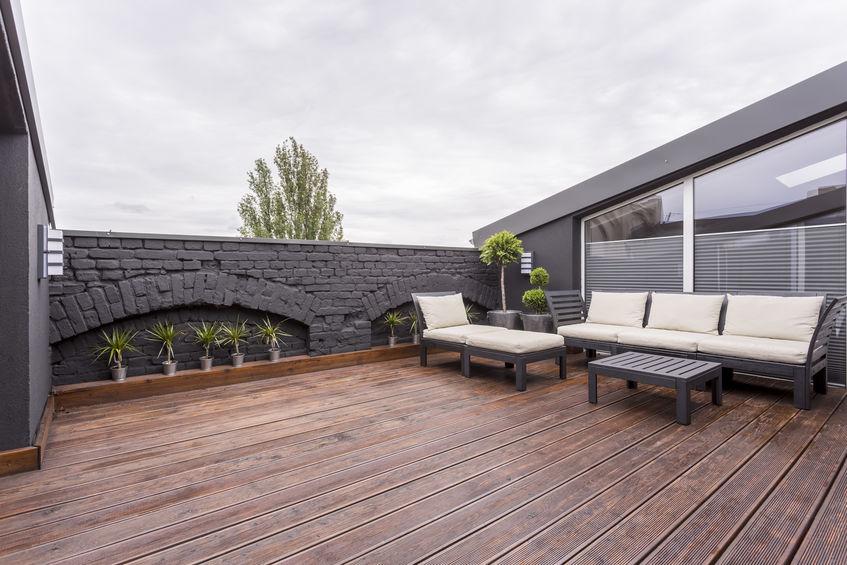 When choosing outdoor furniture, it's easy to get caught up on important details like materials, price, and style, and then forget about one of the most critical elements of all.
The color of the furniture you choose is just as important as any other consideration.
Learn what is the best color for outdoor furniture and how to find a color that works for your home.




Dark Earth Tones are Best for Outdoor Furniture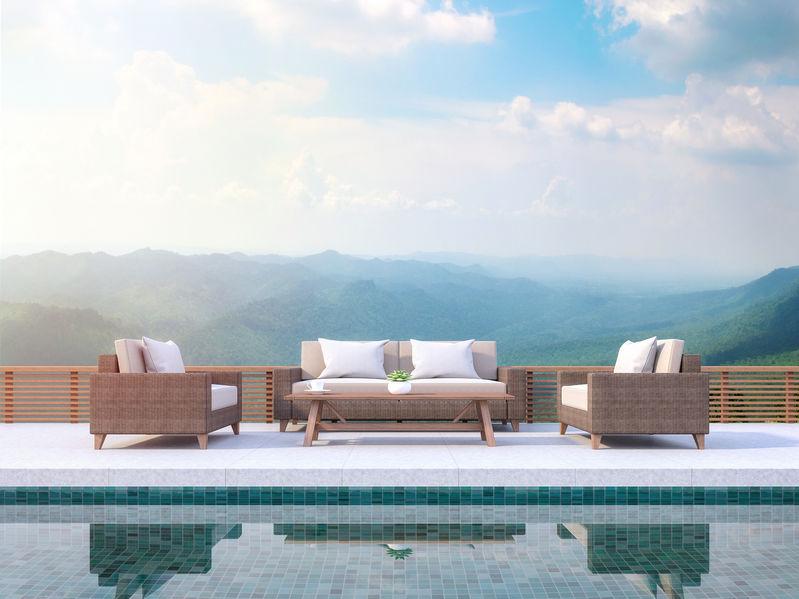 If you're like the average person, the best color for outdoor furniture will be the darker earth tones.
Think brown from light to dark, tan, sand, grey, and even some deeper greens.
These colors work well because they seamlessly integrate with outdoor surroundings.
Your furniture will feel at home on your patio near trees, gardens, and any plants that you have around you.
Although not technically neutral, these dark earth tones do feel neutral when used as patio furniture, and they work with most home exteriors.
Most people look for furniture that won't clash with the exterior and other features of the home, which is why dark earth tones are usually considered when asking: what is the best color for outdoor furniture?
Examples of this type of furniture are vast. Most natural wood furniture will lean towards these dark tones, sometimes incorporating lighter shades of golden yellow or even a silvery grey that plays with the light.
This

U-MAX 8 Piece Patio Set made from synthetic rattan wicker is a great example of where darker and neutral tones come together. The cream upholstery creates some contrast with the darker wicker, helping it to merge easily with a modern home exterior. Whether placed on a stained deck, tile or stone patio, or even next to a pool, this set will blend perfectly.

This premium

Dineli Patio Furniture Set takes a similar approach in most of its available color combinations, but there are brighter colors available when you want to add a splash of vibrant color to the dark wicker bases.Though the set looks big and bulky, it's light enough to move around easily making it easy for different combinations.
When Should You Add Vibrant Color to Your Outdoor Furniture?
Some vibrant colors can be used for your outdoor furniture, but you will need to keep things consistent.
Having too many clashing colors will create visual clutter that will become difficult to look at, especially on bright and sunny days.
Try using a vivid color that complements your home exterior and the décor choices you've made. Stick to one or two vibrant colors and avoid having them clash right next to each other.
Using the Dineli Patio Furniture Set again as an example, it's possible to use bright white, red, blue, or turquoise to add personality to your outdoor entertaining area.
Some one-off pieces work great when you choose a contrasting color.
This Outer Banks Adirondack Chair is available in a range of neutral and contrasting colors and would work great as a bright conversation piece in a color choice like Royal Blue.




Choose the Colors That Make You Happy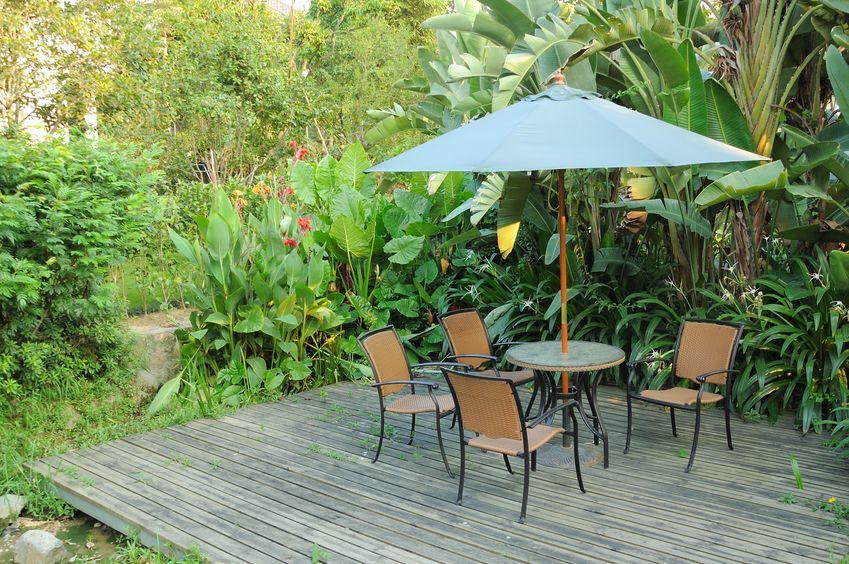 We've given you some guidelines, but they aren't rules. What is the best color for outdoor furniture?
The only correct answer is the color that you like the most.
You can avoid clashes and stick to neutral tones, but always choose a color that resonates with your personality, and you'll be happier with your patio area.