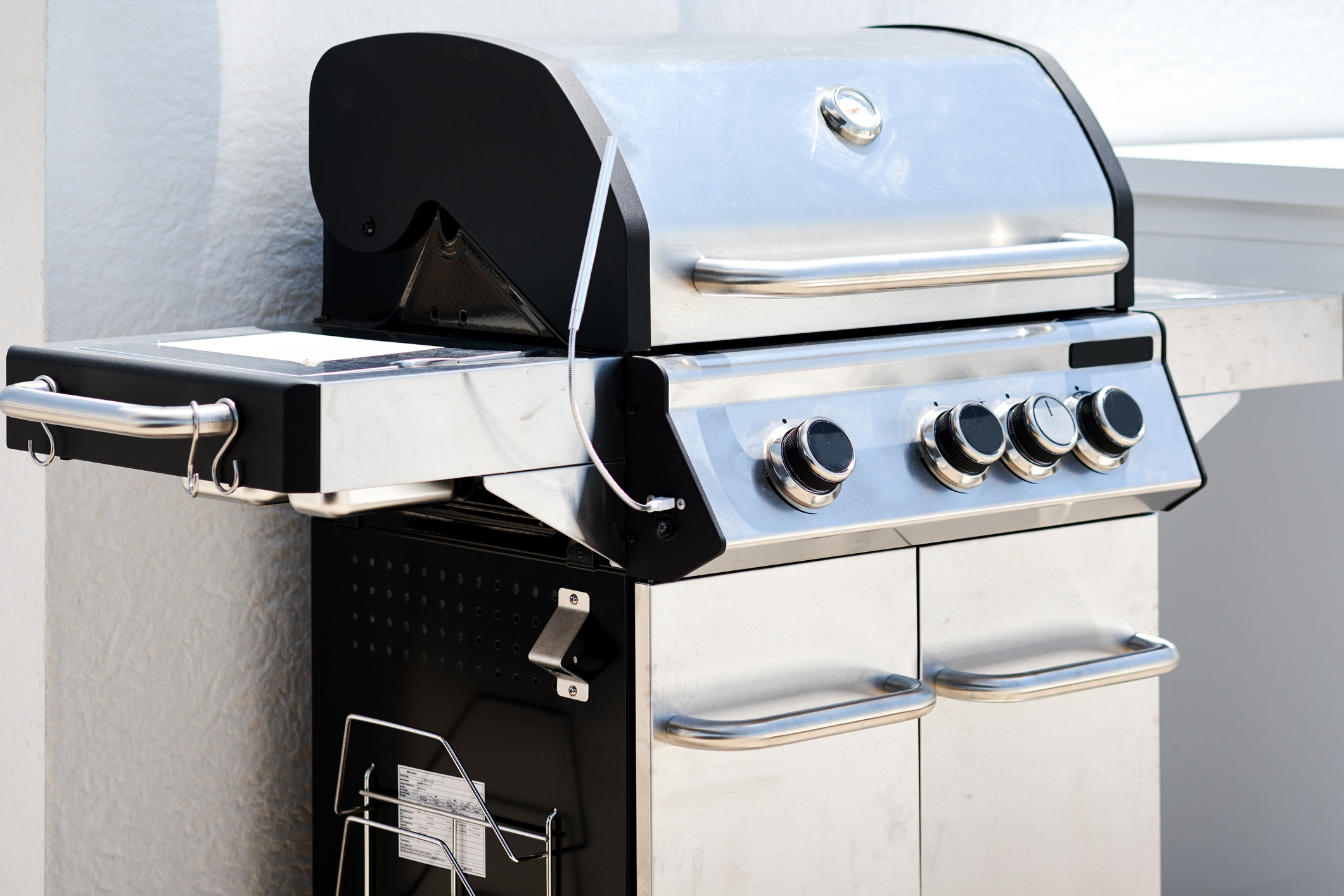 The weather is absolutely perfect, and you're filled with excitement to gather your family and friends for a delightful afternoon of fun, games, and delicious food.
However, there's a predicament.
Your trusty old grill is showing signs of wear and tear, with rusting burners and a decline in its performance compared to its heyday.
Perhaps your grill is reaching the end of its lifespan, or maybe you simply didn't receive the proper guidance when purchasing a most durable and long-lasting grill.
If you're seeking your first grill, you undoubtedly want one that is highly reliable and capable of enduring numerous seasons to come.
Whenever you make a significant investment in a household item, it's crucial to obtain the best quality that fits your budget.
When it comes to gas barbecue grills, it's not just about finding the right size and desired features; it's equally essential to select one that will endure the test of time.
While inexpensive grills may initially appear to be a good value, they often fall apart after only a few years of use.
Investing a little more money usually results in better quality, but there are several important factors to consider to ensure a long-term investment.
Similar to any other investment in your home, your cooking appliances should be durable and dependable.
Outdoor cooking appliances must be able to withstand harsh weather conditions and be built to last.
Unfortunately, not all grills are created equal.
So, when it comes to determining which grills have the longest lifespan, it's a question worth asking.
If you're currently in the market for a new grill, chances are you've already wondered about the longevity of various models.
This question carries significant weight, especially when you consider the price range of grills, which can range from $200 to well over $2000.
Let's delve into the average lifetime of a grill and explore some essential tips to help you choose the best model that provides excellent value for your money.
When you know what to look for, finding a long-lasting grill is not a difficult task.
Some of the Long-Lasting Grills We Recommend, Mid-Range, Premium & High-End
There Are a Few Key Factors That You Should Keep in Mind As You Explore Your Options
When evaluating grills for their longevity, it's important to consider the materials used in their construction.
Grills made from powder-coated steel are generally durable and resistant to corrosion.
However, if you're seeking the longest possible lifespan, opting for a heavier-duty stainless steel construction would be ideal.
Additionally, the burners play a crucial role in a grill's durability.
Solid stainless steel burners are highly recommended as they offer resistance against corrosion and can provide years of trouble-free grilling.
Aside from the materials, it's essential to compare the grill's features.
Take into account the number of burners it has, the size of the cooking surface, and whether there's enough room inside to cook with the top down.
These factors contribute to the overall functionality and versatility of the grill.
Choosing the perfect grill is akin to selecting any major appliance for your home. It's essential to find a harmonious balance between quality, features, style, and price.
Striving for an attractive package that combines all these elements will ensure a satisfying and long-lasting grilling experience.




How Long Should Gas Barbecue Grills Last?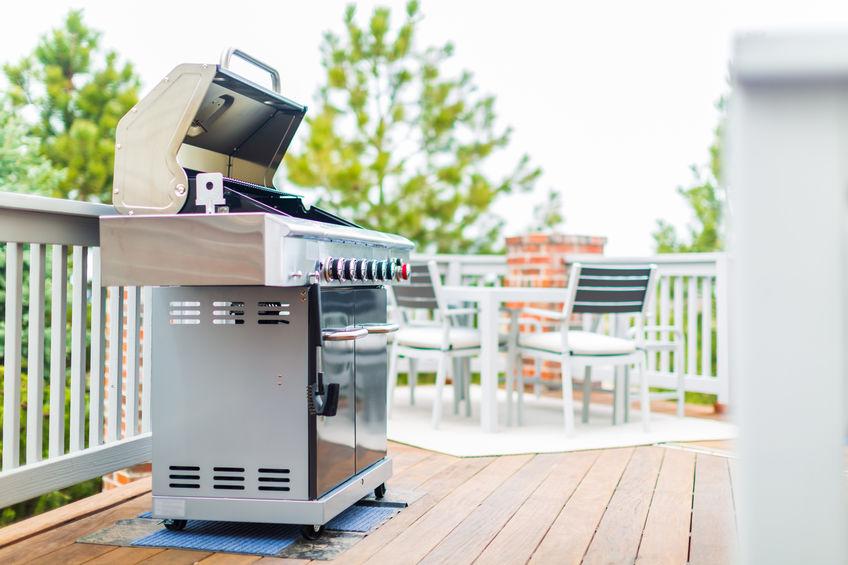 The first question that you need to ask yourself, is how long you expect a grill to last.
If you're only expecting a year or two of life from a grill, then even a budget-friendly coal or gas model would be suitable for your needs.
However, if you're going to be spending $500, $1000, or even $3000 for a large standalone gas grill, or a built-in grill, you would reasonably expect to get five years of trouble-free service from your grill, and it's not uncommon to have premium grills that will last for a decade or more.
Long-Lasting Grills are Made From Stainless Steel
You may have come across a grill that has captured your attention due to its impressive array of features.
It could be the addition of an infrared back burner, perfect for indulging in rotisserie cooking, or perhaps it boasts a coveted side burner, allowing you to prepare all your favorite dishes outdoors.
Undoubtedly, features play a vital role in fulfilling your grilling aspirations.
However, it's crucial not to prioritize features alone at the expense of the grill's material and construction quality.
Pay close attention to grills primarily made from aluminum, as they offer excellent durability and performance.
While features enhance the overall functionality and versatility of a grill, the foundation lies in the materials and construction.
Opting for a grill with a sturdy aluminum build ensures its ability to withstand the test of time and the rigors of outdoor cooking.
By considering both the impressive features and the high-quality material and construction, you can find the perfect grill that harmoniously combines functionality, durability, and your culinary dreams.




The Most Important Consideration is the Material That Your Grill is Made From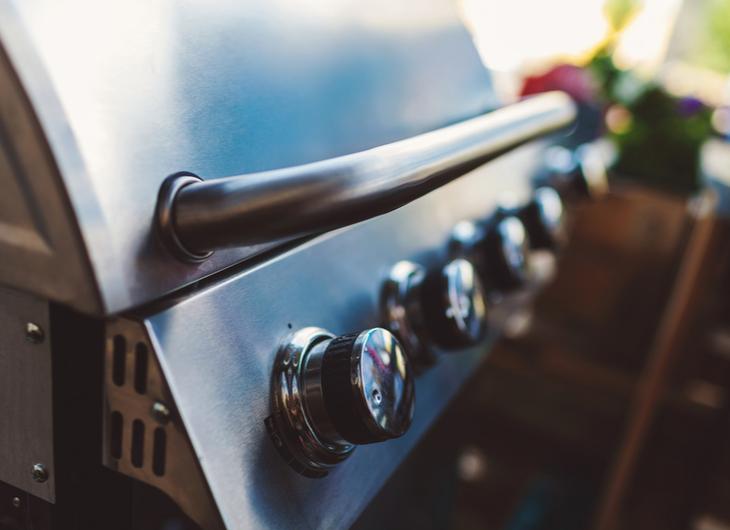 If you buy a grill made mostly from aluminum, you'll probably find that the grill is relatively inexpensive.
The grill will also be lightweight.
Aluminum can be a good material for a tabletop grill that doesn't spend all of its time outside, or even for a portable camping grill that will only be used a few times every year.
However, once you start thinking about aluminum for your main grill at home, you're going to start running into problems.
Low-grade aluminum is a soft material that can easily bend or become dented or scratched.
The presentation of an aluminum grill won't last for long, and even just after one grilling season, you could be looking at a grill that you're no longer proud to use.
Aluminum isn't just an average structural material because of how prone it is to damage, but also because it will corrode over time.
Corrosion on aluminum is not always structurally dangerous, because corrosion on aluminum can create a barrier against further decay.
Unlike iron, aluminum won't completely rust and disintegrate, but it's still not going to look good after just a few months of being used.
Another problem with aluminum is that it is usually coated with a heat-treated powder to get the finish and color that is desired.
This type of finishing is effective and resistant to scratching and chipping, but only when it is kept cool.
Because a grill is exposed to high heat, the finish is eventually going to wear down.
This creates the risk of flaking which can contaminate your food.
There's a good reason why aluminum grills are relatively inexpensive – because they're cheap to manufacture and are considered disposable.
They have a general usage cycle of one to two years before they are replaced, and in just five years you could spend as much on replacing your grill as you would on starting with a grill made from higher-quality materials.
If you want gas barbecue grills that are the longest-lasting grills, then you need to look for grills that are made using stainless steel.
Stainless steel is typically more expensive because there's more involved in the production process, and the material is harder to shape than aluminum.
However, it's not so expensive that the price of a quality stainless steel grill would become prohibitive.
Choosing stainless steel means that you'll get excellent corrosion resistance, the grill won't be easily dented or scratched, and it can last for many years.
Because stainless steel can be left polished or even coated in heat-resistant enamel, the high-heat environment of a barbecuing session will not be a problem.
To keep grease off of your grill and cool down your outdoor kitchen, pair your gas grill with an outdoor range hood.




Stainless Steel is Also the Best Material for the Cooking Grid
When looking for the longest-lasting grills you'll need to consider more than just the assembly of the body.
The cooking grid is critically important because it's the part of the grill that receives the most heat (aside from sear plates and the burners themselves).
Some inexpensive grills use cast iron cooking grids, which can be problematic for several reasons.
Cast iron adds a lot of weight because to create a good cooking surface it needs to be thicker than a steel cooking grid.
Cast iron is also porous, so it will take in moisture and eventually rust.
While it's possible to season cast iron with cooking oil to help it last longer, you'll still have a cooking surface that is less efficient than steel.
Other Points to Consider When Choosing Gas Barbecue Grills
While Steel will always be better than aluminum as a material for a grill, it won't always be practical or necessary.
There are different grades of aluminum, and also treatments that can be performed to help parts last longer.
Take Weber charcoal grills as an example.
They use aluminum legs but are well known to last for years or even decades when properly cared for.
The same can apply to a gas grill, so it often depends on the manufacturer and the quality of the material that they have used.
Likewise, not all steel is high-grade steel, so if you want the longest-lasting grills, make sure you research the type of metal that is used and any kind of treatment that has been performed.
Some parts of a grill are more likely to wear out than others.
Poor-quality hinges can easily corrode and degrade over time, so stainless steel hinges should be preferred for any grill that has a hood.
Temperature control knobs on a grill can also degrade, so look for a model that uses aluminum or stainless steel knobs, rather than plastic.
If you find a grill with the materials and features that you're looking for, make sure you check the warranty coverage before you make your purchase.
A warranty period won't always indicate that you're looking at the longest-lasting grills, but it can be a good gauge for the minimum expected lifetime.
As an example, a grill that has a five-year warranty on the burners should have at least a five-year serviceable lifetime.
When you keep the grill stored in a covered area or use an outdoor cover, you'll be able to ensure that you get the most from your investment.




The Lifetime of LONG-LASTING Grills – Component Breakdown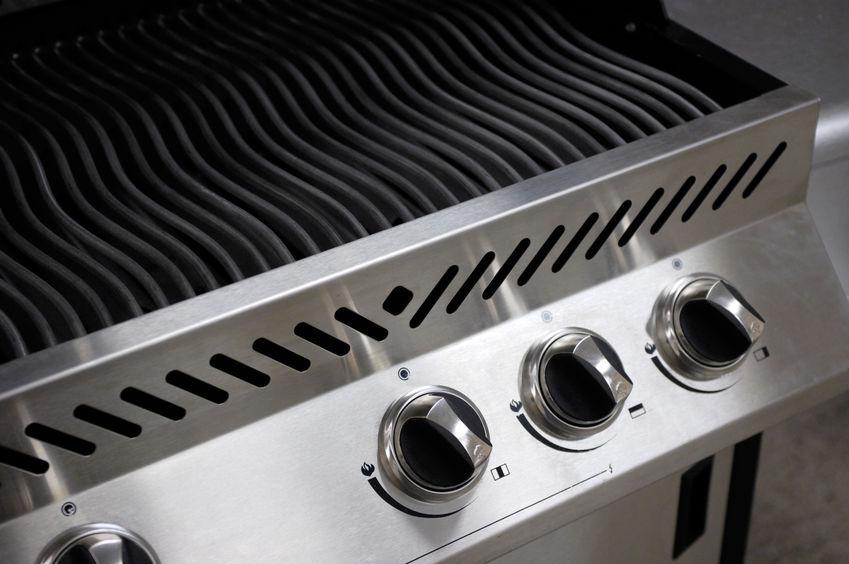 Determining the average lifespan of a grill can be challenging due to the multitude of grill manufacturers utilizing different materials and manufacturing techniques.
To provide some insight, we have examined several high-quality mid-range grills and considered the warranties offered by manufacturers for individual components.
These estimates can give you a rough idea of the expected lifespan for each part.
The exterior housing of a mid-range grill typically lasts up to 10 years.
Cooking grids generally have a lifespan of 5 to 10 years.
Solid burners can last up to 5 years.
Flame tamers tend to last around 3 years.
Gas valves have an average lifespan of about 2 years with regular use.
Ignitions typically last around 2 years.
Painted exteriors can endure between 1 and 10 years, depending on the quality of the paint and the manufacturer's expertise.
As you can see, the longevity of individual components can vary significantly.
Burners and valves, which are in use every time the grill is used, have shorter lifespans compared to the exterior housing.
Cooking grids exhibit a wide range of lifetimes due to manufacturers utilizing materials ranging from low-grade chrome wire to solid stainless steel.
Understanding the varying lifespans of different grill components helps you make an informed decision based on your desired durability and long-term investment goals.
To get you started with some great ideas for of some the best mid-range to high-end grills,
Dyna-Glo Premier 4-Burner Gas Grill 
It's possible to get one of the longest lasting gas grills even on a strict budget.
The Dyna-Glo Premier 4 Burner Grill is available both in natural gas and propane versions, providing a large cooking area with great construction quality.
While primarily made from stainless steel, this model has some powder-coated elements used to keep the cost down.
Even so, it's easily one of the most durable propane grills or natural gas grills in its class, and it's worth considering if you want a big outdoor cooking station for a reasonable cost.
Pros
Large 483 square inches main cooking area.
673 square inches cooking area when including side burner and warming rack.
Cast iron cooking surface with excellent heat retention.
48,000 BTU from four main burners.
Consistent heat across the cooking surface.
Cons
Uses some powder-coated steel surfaces. Not as durable as all-stainless steel.
No rotisserie burner despite the rotisserie system mounts.
A Few Compromises to Keep the Cost Down
The Dyna-Glo Premier isn't the perfect grill, but it comes close for the price.
The large cooking area will be a bonus for any home cook that loves to entertain.
It has mounting points for a universal rotisserie system, although it doesn't have an infrared burner, so the heat will be provided solely by the main burners.
The cooking grids are made from cast iron, which is durable, but won't heat up as quickly for searing temperatures when compared to stainless steel.
Ultimately, this grill doesn't use all of the premium stainless steel of some more expensive models, but it provides great versatility and reliability for its price point.
It's easily one of the best choices if you want one of the longest lasting propane grills or natural gas grills for around $500.
---
Victory 3-Burner Propane Gas Grill 
If you want the best features and materials at a reasonable cost, it's hard to look past the Victory brand.
The Victory 3-Burner Propane Gas Grill is designed to provide class-leading durability in a grill that uses materials far beyond its price range.
Find out what makes this model one of the best choices when you're looking for the longest lasting propane grills under $700.
Pros
The most obvious advantage of choosing this Victory grill is that you get 100% stainless steel construction at a price that usually suggests a combination of stainless and coated materials.
The construction quality is excellent although some of the panels are thinner than what you would find on some more premium grills.
Even so, it's hard to beat the quality and overall value at this price.
A lifetime warranty beats anything in this price range.
All-stainless steel construction to resist corrosion and damage.
Three stainless steel main burners.
Double-walled hood and firebox for consistent temperatures and efficiency.
Integrated infra-red side burner.
Cons
The stainless steel panels aren't as thick as on premium grills.
Cooking grids are chromed stainless rather than 100% solid stainless steel.
Professional Quality at a Mainstream Price
This grill approaches the professional quality of the most durable propane grills available today.
The choice here comes down to a simple question.
Are you looking for added features like a rotisserie system, an infrared burner, searing stations, and an integrated smoker?
If you want all these extras, then you'd spend a lot more on a stainless steel grill.
If you simply want the best quality that you can get for your budget, and if you insist on 100% stainless steel construction, then the Victory grill is one of the best choices you can consider today.
Weber Spirit E-310 Gas Grill 
The Weber brand is hard to ignore when looking for the longest lasting gas grill.
The Spirit E-310 combines decades of R&D and experience into one of the most popular grills on the market.
This grill is reasonably priced and offers good features to create great value.
It also has the backing of a brand that is well-known for its quality and excellent after-sales support.
Pros
The Spirit E-310 is known as one of the most durable propane grills under $700.
It is made with a combination of stainless steel and enameled steel, ensuring durability from the elements with excellent corrosion resistance.
High rust resistance.
Easy to clean unique grease management system.
Caster wheels and cart design for outdoor portability.
Excellent temperature management across three burners and 424 square inches of cooking area.
Consistent cooking across the entire main surface.
Features Weber's reliable GS4 ignition system.
Cons
Some less expensive grills have more features.
Smaller than some similarly priced propane grills.
Is it Worth Buying a Weber Propane Grill?
Weber grills come with a slight price premium which is evident when comparing this model to similarly priced grills.
When comparing dollar for dollar, Weber might appear to offer less.
But when you consider the overall quality, the excellent support offered by Weber, and the excellent cooking performance, there's still value to be found.
This three burner grill is a great choice if you want a no-frills experience on a grill that is perfectly sized for family cooking and entertaining guests on holidays and other occasions.
Many home grillers swear by the Weber brand, and if you invest in the Spirit E-310, you'll soon see why.
---
NutriChef Heavy-Duty 5 Burner Gas Grill 
Finding the longest lasting gas grill on a budget can be tricky.
There's a lot of competition in the more affordable price range, and it can be hard to settle on a brand and model that is reliable.
To make the task much easier, you can start by considering the NutriChef 5 Burner Gas Grill.
This is one of the most durable gas grills under $600, and it has some impressive features to make it an excellent choice even when compared to more expensive options.
Pros
Designed to be practical, cost-efficient, and long-lasting the NutriChef has a range of features that will impress new home grillers and experienced outdoor chefs alike.
• Made to last with a combination of stainless steel and powder-coated steel.
• Insulated hood for consistent temperature control.
• Up to 52,000 BTU from four main burners and one side burner.
• Traditional cart design with storage and caster wheels.
• Durable cast iron cooking grids.
Cons
• Some powder-coated steel parts won't last as long as stainless steel.
• No rotisserie system.
Budget Friendly with Few Compromises
Most home grillers will have a limited budget when choosing the most durable propane grill.
There's a huge range in terms of price, but it's not necessary to go all the way to the high end to get a quality outdoor appliance.
The NutriChef makes a few compromises.
It's made mostly from stainless steel to ensure excellent corrosion resistance.
The cooking grids are cast iron, so they'll need to be regularly seasoned, but they can still last for years if not decades if properly cared for.
The cooking performance is excellent with powerful burners that provide consistent heat across a large 443 square-inch cooking area.
If you simply want to make great meals on a grill that's available for a reasonable price, this model will impress with its high quality and durability.
Weber Summit E-670 6-Burner Liquid Propane Grill, Black
The Weber Summit is a high-quality and feature-rich outdoor cooking appliance.
It is designed to meet the needs of serious home cooks and offers an impressive array of functionalities.
If you want the longest-lasting gas grill that is also versatile and feature-rich, this stainless steel option will more than satisfy your needs.
There's a lot to love about the Summit E-670.
This grill has been designed to provide all of the best features without entering the realm of ultra-premium pricing.
It has some great additions that you would typically only find on some of the most expensive models, like the integrated side burner and the a rear-mounted infrared burner.
Pros
Excellent construction quality, parts are precision-engineered, and stainless steel is of high quality.
The firebox has a thick gauge that will increase lifetime.
Gas burners light on the first try.
Exceptional versatility with the main surface, smoker, rotisserie, and side burner.
The attractive design is suitable for luxury outdoor areas.
Even heat spread with individual zone control.
Simple and easy clean-up.
Side trays make long cooking sessions more convenient.
10-year warranty from Weber.
Cons
Lacks cooking space compared to some competing models.
Inserting the rotisserie rod into the pop-up housing can require some trial and error until you become comfortable with the process.
The battery compartment uses a screw system which makes replacement less convenient.
The warming tray could be higher, especially considering the high clearance from the hood.
A Premium Near Perfect Premium Grill
Weber is known to have a price premium when compared to similarly featured grills, but the Summit E-670 is quite competitive when you look at the quality and the features.
This grill offers exceptional versatility with its main cooking surface, smoker box, rotisserie burner, and an integrated side burner.
Whether you want to sear a steak, add a smoky flavor to your dishes, or cook up a sauce on the side, the Summit E-670 has you covered.
The side burner provides an additional cooking area for preparing sauces or side dishes while grilling.
Overall, the Weber Summit E-670 6-Burner Liquid Propane Grill in Black is a premium outdoor cooking appliance that combines superior construction, versatility, and sleek design.
Whether you're hosting a backyard barbecue or cooking for your family, this grill delivers exceptional results and enhances your outdoor cooking experience.
---
Mont Alpi MABi805 44-Inch Gas Grill 

Your search for the longest lasting gas grill may have led you to several traditional cart options.
There are plenty of great choices in this category, but, if you have a permanent outdoor kitchen, or if you plan to build one, then you'll need a drop-in grill head.
The great thing about purchasing a drop-in grill is that you can spend all of your budget on quality without worrying about the money going to features like the cart, the housing, cabinets, and other extras that don't concern you.
The Mont Alpi MABi805 is one of the best choices if you want a large drop-in gas grill that can match the longevity of even the most durable gas grills available today.
Pros
The Mont Alpi built-in grill is feature-packed at a competitive price, ensuring that you get great value for money.
Made with 304 stainless steel, it will easily resist corrosion, rust, heat, and exposure to grease.
990 square inches of total cooking area.
Five stainless steel main burners.
Up to 78,000 total BTU.
Integrated lighting.
Rear burner and rotisserie system.
Cons
Needs a permanent kitchen setting.
A Real Chef's Tool
Even if you consider yourself a simple home griller, you'll enjoy working with a grill that would be praised by the most experienced professional chefs.
The marine-grade materials will impress you with a fit and finish that is unrivaled by most major brands.
The cooking performance is excellent with all of the burners and space that you need to cook a wide variety of ingredients.
With such a large cooking area, you can grill on and off heat simultaneously with isolated temperature zones.
An infrared rear burner is perfect for the rotisserie system or whenever you want extra heat while the hood is down.
The grill is double-walled, providing the insulation you need for consistent temperatures and predictable cooking times.
Big, premium, and incredibly durable, this is one of the best grill heads at a surprising price considering its quality.
Napoleon Prestige 500 Gas Grill 

Well known for combining impressive quality at a reasonable price point, Napoleon is one of the first brands you should think of when looking for long-lasting grills.
This Napoleon Prestige 500 RSIB Natural Gas Grill is the perfect example of where features, price, quality, and aesthetics all come together.
With four stainless steel main burners, you can control individual heat zones for unique ingredients.
The zones also help when cooking off-flame.
Pros
Stainless steel burners, firebox, cooking grids, front panel, and hood.

Large cooking surface for families and groups.

Infrared side and rear burner and included rotisserie kit.

Large prep shelves.

Enclosed cabinet.
Cons
Some coated steel panels are used in the cabinet.

The side shelf with the burner doesn't fold down.
An Impressive Grill at this Price Point
The main grilling surface is 500 square inches, making it ideal for family use and cooking for guests.
With all main burners combined, the grill outputs 48,000 BTU, which will take you from a slow roast up to searing heat for steaks, burgers, sausages, and more.
Napoleon uses solid stainless steel cooking grids arranged in a wave pattern.
These create appetizing grill marks and help to spread heat evenly.
Not just for surface grilling, this model also includes a rear rotisserie burner and heavy-duty rotisserie kit right in the box.
Slow-cook your BBQ meat or even a whole turkey.
Add a smoker box and you'll enjoy rich flavor every time you grill.
LED lighting and a reliable electric ignition system top off what is one of the most impressive grills at this price point.
The downsides of this grill don't detract from what is a perfect balance of features, quality, and price.
This is proof that long-lasting grills exist in the mid-range of the market.

---
Weber  Genesis II S-435 Gas Grill (Premium)
Weber is a brand that millions of Americans trust.
This grill reflects all the best elements of the company's commitment to quality and cooking performance.
Made from stainless steel and coated steel panels, this long-lasting grill is designed to perform through many seasons, whether you use it every day or just a few times each month.
The Genesis II S-435 connects to your natural gas hook-up for efficient and cost-effective drilling.
With 646 square inches of total cooking area, it's one of the largest cart-style grills you can choose for home use.
Pros
Large side shelves.

Deep hood for top-down cooking.

Extra features like the searing station and side burner add value.

Solid stainless steel construction for all essential elements.

Large main cooking area.

Enclosed cabinet storage for accessories and utensils.
Cons
Could be improved with caster wheels on all four legs.

Cabinet ventilation gaps are large enough for critters and insects. Should be covered when not in use.
The Most Versatile Long-Lasting Grill
Features four individual steel burners that power the cooking surface with up to 48,000 BTU in total output.
From fast on-flame cooking to slow roasting for specialty meats and BBQ, this model can do it all.
There's even a side searing station which adds versatility. Use it to simmer your BBQ sauce, a stew, or even a pot of chili.
Inside the grill, there's a unique searing station to finish off perfect steaks and other meats that need locked-in flavor.
The cooking grids are made from stainless steel, helping to reinforce the fact that this is one of the best long-lasting grills you can buy today.
The cart uses two standard wheels and two durable caster-style wheels.
This makes it easy to move the grill for storage during the off-season, helping to ensure that it lasts for years to come.
Weber has created one of the most versatile long-lasting grills.
The competitive price makes it one of the top options to consider this summer.

Summerset TRL Series 32-Inch Gas Grill (High-End)

Premium quality and a classic design make the Summerset TRL Series Gas Grill one of your best choices if you're looking for the longest lasting propane grill.
What is it that makes a grill worth the money?
For many people, it's the features.
But if you truly want to get the best value, you need to consider both the features and the durability.
This Summerset grill is made entirely from durable 304 stainless steel, just like all of the longest lasting gas grills on the market.
Stainless steel is the best material for a grill because it can easily resist corrosion, providing a better return on investment.
Stainless steel also has that classic premium look that will make the grill stand out when displayed on your patio or deck for your next party or family gathering.
When it comes to features, the Summerset TRL 32 Inch Grill delivers where it matters.
Pros
Designed for grilling enthusiasts, this Summerset gas grill will impress.
It has all the space you need with 855 square inches of total cooking area.
304 stainless steel construction.
3x U-shaped stainless steel burners produce 54,000 BTU of heat.
Integrated rotisserie system with rear burner.
Ceramic briquette system for high and consistent heat.
Panel lighting for easy and safe grilling sessions.
Cons
Three main burners mean fewer temperature zones than some similar grills.
Offers Great Performance, Excellent Looks, and Extreme Durability
Insist on a quality system when you want the most durable gas grill.
Summerset has the build quality, the materials, and the familiar design philosophy that will please any experienced home cook.
Even if you're relatively new to grilling and simply want the best that's available, this model won't disappoint.
With great performance, excellent looks, and extreme durability, this is one of the longest lasting gas grills you can choose today.
---
Alfresco ALXE 30-Inch Propane Gas Grill (High-End)

If you want the longest lasting gas grill that has plenty of room for family meals as well as parties and other gatherings, the Alfresco ALXE Propane Gas Grill is one of the best options available today.
This grill combines standout looks with excellent performance and durability.
Made in the USA with 304 stainless steel, this grill is built to last for many seasons to come.
It will resist corrosion and continue to look its best with regular cleaning and maintenance.
Pros
The Alfresco ALXE has several standout features that help to set it apart as one of the most durable gas grills on the market.
You'll love these features…
A large integrated rotisserie that can support up to 120 lbs. of meat.
Integrated 5,000 BTU smoker burner for authentic smoke flavor.
Infrared ceramic burner for a rotisserie and top-down cooking.
Two titanium-stainless steel burners produce up to 55,000 BTU of heat.
A large 30-inch cooking surface.
Cons
Two main burners mean limited cooking zones for unique ingredients.
When Size Matters…
Size is one of the most important considerations to make when choosing one of the most durable gas grills on the market.
This model has a 30-inch cooking surface, with 542 square inches of usable cooking area.
While it's not quite the biggest available, it is still more than enough for the largest ingredients and large groups of guests.
Whether you love to entertain or if you simply want to make great outdoor meals for your family, the Alfresco ALXE will deliver beyond your expectations.
Construction quality matches the best models in the industry, with heavy stainless steel, titanium, and stainless steel in the burner assembly, and thick rolled stainless steel cooking grids that are made to go the distance.
Combining size and durability, this is an excellent choice for any home cook that demands quality and performance.
Blaze Professional (High-End)
If you demand more from a home grill, Blaze Professional is a brand that you'll want to take a closer look at.
Designed for experienced home cooks and professionals, Blaze grills are premium in every aspect.
The best materials ensure that these long-lasting grills keep performing season after season.
Pros
Solid stainless steel construction including cooking grates and burners.

Included rotisserie kit and rear rotisserie burner.

Cabinet and drawer storage.

Accurate temperature gauge for top-down cooking.

Best-in-class quality fit and finish.

Total 54,000 BTU power output.
Cons
One of the priciest three-burner grills.

Grill lighting needs a mains power supply. A battery system would be more convenient.
A Long-Lasting Grill with Solid Stainless Steel Construction
The Blaze Professional may seem simple from the outside, but a lot is going on to make it worth considering.
With 615 square inches of main cooking area, it's big enough for family use, entertaining groups over the holidays and on weekends, or even for slow cooking large cuts of BBQ meat and other specialties.
The three stainless steel burners output 16,000 BTU each, which is notably higher than those from most competitors.
There's also a rear 10,000 BTU infrared burner that is perfect for rotisserie cooking.
This grill includes a rotisserie kit in the box, so you won't need to look for a universal attachment.
Heavy-gauge stainless steel is used throughout the body.
It will resist rust, scrapes, and bumps.
A large cabinet with storage drawers and four industrial-strength caster wheels complete this impressive package.
If you're willing to spend more on a premium long-lasting grill, this is one of the first options you should consider.
It has the size, power, and features to take care of all your outdoor cooking needs.
---
Bull Outdoor Products Steer Cart Stainless Steel NATURAL GAS GRILL

(High-End)

Bull Outdoor has been a favorite of the most demanding grilling enthusiasts for more than 25 years.
The company is well known for its durable materials, efficient designs, and long-lasting grills that require little maintenance.
The Bull 69102 Steer Cart NG lives up to the prestige of the brand.
Pros
Class-leading stainless steel construction.

Commercial quality parts, including solid burners and caster wheels.

Large underside cabinet for accessories and utensils.

High power output of up to 45,000 BTU helps this grill to heat up quickly.

Reliable electric ignition.

A double-lined hood and temperature gauge make top-down cooking a breeze.
Cons
The main cooking area is not as large as some more affordable grills.

Relatively small side shelves compared to the competition.
Bull Brings Yheir No-Nonsense Approach To Make One Of The Best Long-Lasting Grills
Based on a similar design as Bull drop-in grills, this model is conveniently mounted on a stainless steel steer cart with heavy-duty casters that are not typically found on home grills.
If you are searching for a commercial-quality grill then this is a product that needs to be considered.
The quality exterior is matched by three commercial-grade burners inside, combining a total power output of 45,000 BTUs.
The cooking grates are solid stainless steel, allowing for long cooking sessions and picture-perfect sear marks.
An integrated temperature gauge will help you to cook even the most technical outdoor dishes, including large BBQ cuts of beef, pork, lamb, and whatever else you love to serve.
Bull brings unique innovations that are far ahead of what other manufacturers are offering.
Piezoelectric igniters are independent of each burner.
The hood is double-lined and made from a single exterior piece, increasing durability and heat retention.
Bull's proprietary flame tamers will improve efficiency and allow for perfect heat distribution across the cooking surface.
No more cool spots mean perfectly cooked meals with predictable results.
A 560-square-inch cooking surface makes this ideal for home cooking and entertaining.
A real investment, Bull brings their no-nonsense approach to make one of the best long-lasting grills available today.

R. H. Peterson American Outdoor Grill 30-INCH T Series STAND-ALONE Gas Grill Propane

(High-End)
If you love the simplicity and design of the American Outdoor T-series drop-in grill but would prefer a cart design, then this is the model for you.
With three stainless steel main burners, a side burner, and a rotisserie, this is a versatile option for demanding home cooks.
The T-Series 24 Inch Natural Gas Grill on Cart is made from the same 304-gauge stainless steel as other models in the series.
Pros
Excellent construction quality with solid stainless steel elements.

Brass burner valves improve durability.

Large hood with an accurate and easy-to-read thermometer.

Electronic ignition.

Efficient grease drip system.

Durable storage cabinet.
Cons
Should include an automatic rotisserie for the price.

Needs mains power for ignition and lighting.
One Of The Best Long-Lasting Grills You Can Buy Today
This grill can easily resist corrosion, staining, heat damage, bumps, and scrapes.
The primary cooking surface offers up to 45,000 BTU of output across 540 square inches of space.
The rear burner is an important addition. It produces 10,000 BTU and is ideal for rotisserie cooking.
This model is well suited to BBQ meat, poultry, game meat, or any of your favorite ingredients.
The addition of a cart makes this perfect for a patio, deck, or even poolside.
The cart is made from stainless steel and the cabinet is great for storing accessories, cooking utensils, or anything else that you need on hand.
With four industrial-grade caster wheels, the grill is easy to relocate around your property or store during the off-season.
Although minor improvements could be made to add value, this is still one of the best long-lasting grills you can buy today.
Impressive features and solid construction make it worth the investment.

---
Blaze Freestanding Grill with Lights – 40-INCH Propane Grill – Stainless Steel

(High-End)
If you love the professional quality, fit, and finish of the Blaze brand, you'll be impressed by this Blaze Freestanding Grill with Lights.
Designed to provide uncompromising performance but with a more manageable price, this is one of the best long-lasting grills if you want great features in a large package.
With five 14,000 BTU stainless steel burners, this is one of the most powerful models in its size group.
Pros
Commercial quality at a consumer price.

Large stainless steel cooking surface.

Added flexibility with five individual heat zones and a rear burner.

Enclosed cabinet.

Locking caster wheels.

Insulated hood and accurate temperature gauge for top-down cooking.
Cons
Grill lighting should be included at this price point.

No rotisserie kit.
A Grill entirely made out of 304-grade stainless steel!
There's also an additional 10,000 BTU rear infrared burner to use with a rotisserie kit, giving you perfectly cooked poultry, game, or BBQ meat.
The entire grill is made from 304-grade stainless steel, improving the durability and giving this model an aesthetic that will impress you and every guest that has the pleasure of seeing it.
The large fully enclosed cabinet will take care of all your storage needs, while the side shelves will be handy every time that you're working on the grill.
With 684 square inches of cooking area, this grill has the space to cook for large families.
Holidays and special events will be no problem, even if you're cooking steaks, burgers, and hot dogs for large groups.
For the price, it's reasonable to expect some extras like a basic rotisserie kit and grill lighting.
However, even without them, the power and cooking performance of this grill makes it an excellent purchase.
When in doubt about which grills last the longest?
Then this model, though pricey is a no-brainer.
Buying a Grill That Lasts Longer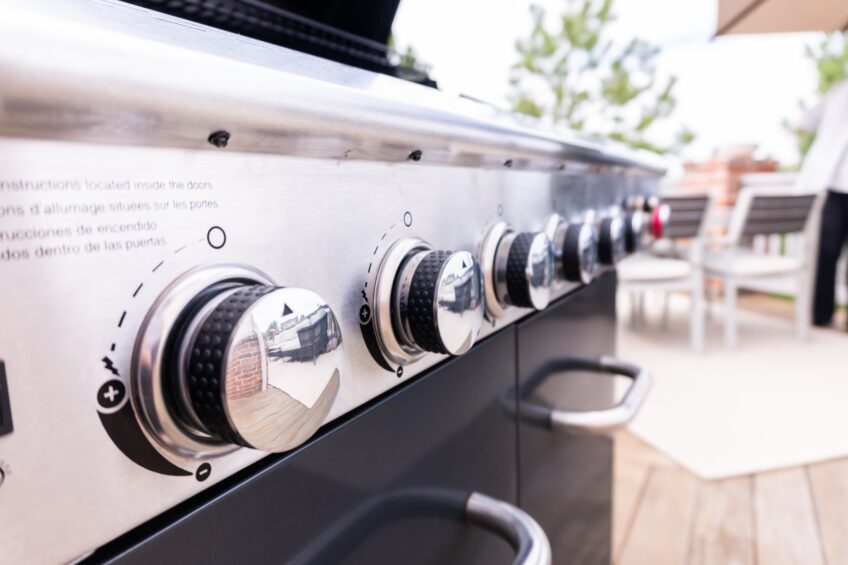 When you're in the market for a grill that offers exceptional durability and longevity, there are several factors to consider.
Here are some key tips for buying a long lasting gas grill.
Material and Construction. Opt for grills made from high-quality materials such as stainless steel or cast iron. These materials are known for their durability and resistance to rust and corrosion. Additionally, look for solid construction and sturdy frames that can withstand the rigors of outdoor use.
Burners. Pay attention to the type of burners used in the grill. Stainless steel burners are highly recommended as they are more resistant to corrosion and tend to last longer. Avoid burners made from thin or low-quality materials that may deteriorate quickly.
Cooking Grates. Look for cooking grates made from heavy-duty materials like cast iron or stainless steel. These materials are not only durable but also provide excellent heat retention and even cooking.
Warranty. Check the warranty offered by the manufacturer. A longer warranty period is often a sign of confidence in the grill's durability. It provides you with peace of mind and protection in case of any unexpected issues.
Reviews and Reputation. Research the brand and read customer reviews to gauge the grill's reliability and longevity. Look for brands known for producing grills that stand the test of time.
Maintenance and Care. Proper maintenance and care can significantly extend the lifespan of your grill. Ensure you clean and store the grill appropriately, follow maintenance instructions, and protect it from harsh weather conditions when not in use.
Price vs. Quality. While it can be tempting to go for a budget-friendly option, investing a bit more in a higher-quality grill often pays off in the long run. Balancing price and quality is essential to ensure you get a durable grill that lasts.
By considering these factors and doing thorough research, you can make an informed decision and choose a grill that offers exceptional longevity, allowing you to enjoy outdoor grilling for many seasons to come.




Should The Type of Grill Have an Impact on Choosing the LONGEST-LASTING Grill?
the type of gas grill can have an impact on choosing the longest-lasting option.
Different types of gas grills, such as built-in gas grills, freestanding gas grills, or portable gas grills, may vary in terms of construction, materials, and overall durability.
Here are some considerations for selecting the longest-lasting gas grill:
Built-in Gas Grills. Built-in gas grills are designed to be installed in an outdoor kitchen or a specific location. When choosing a built-in gas grill for longevity, look for models with durable stainless steel or cast iron construction. Check the thickness of the metal used, as thicker materials often indicate better durability. Pay attention to the quality of the burners, cooking grates, and other components to ensure they are built to last.
Freestanding Gas Grills. Freestanding gas grills are standalone units that are movable and come in various sizes. When selecting a freestanding gas grill for long-lasting durability, consider models made from high-quality materials such as stainless steel or cast aluminum. Look for sturdy construction, including reinforced frames, solid burners, and durable cooking grates. Additionally, check for features like corrosion-resistant coatings and proper sealing to protect against weather elements.
Portable Gas Grills. Portable gas grills are designed for on-the-go grilling and outdoor activities. While portability is a key feature, it's still important to prioritize durability. Look for portable gas grills with sturdy construction, durable materials like stainless steel or heavy-duty cast iron, and reliable components. Ensure that the grill is designed for easy transport without compromising its structural integrity.
Regardless of the type of gas grill, it's essential to consider the quality of materials, construction, and components.
Look for reputable brands known for producing durable grills and read customer reviews to gauge reliability and longevity.
Additionally, proper maintenance, cleaning, and storage of the gas grill will significantly impact its lifespan.
Ultimately, the type of gas grill should be considered alongside other factors such as materials, construction, and brand reputation when selecting the longest-lasting option that suits your specific needs and preferences.
Stick to our advice of looking for premium materials and build quality, and you'll be sure of finding a long-lasting grill that is perfect for your needs.





Does Higher Cost Mean That a Grill Will Last Longer?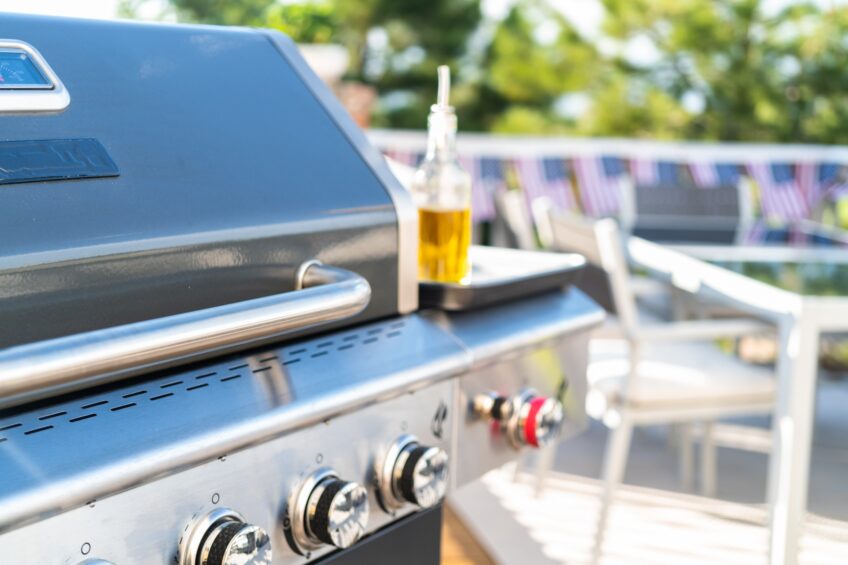 While it's generally true that higher-priced grills tend to offer better quality and durability, the correlation between cost and lifespan is not always absolute.
Price alone is not a guarantee that a grill will last longer.
Higher-priced grills often incorporate superior materials, craftsmanship, and advanced features that contribute to their longevity.
They may be made from higher-grade stainless steel, have reinforced construction, and utilize more durable components.
These factors can enhance the overall durability and lifespan of the grill.
However, it's important to note that factors such as proper maintenance, usage patterns, and environmental conditions also play a significant role in determining a grill's lifespan.
Even an expensive grill can deteriorate prematurely if it is not well-maintained or exposed to harsh elements without protection.
On the other hand, there are instances where mid-range or budget-friendly gas grills can surprise with their durability, especially if they are made from quality materials and are well-designed.
When purchasing a grill, it's advisable to consider a combination of factors beyond just price.
Look for reputable brands with positive customer reviews, consider the materials and construction quality, examine warranty coverage, and assess the specific features that meet your needs.
Ultimately, while a higher cost can indicate better quality and potentially longer lifespan, it's essential to research and evaluate all aspects of the grill to make an informed decision.




A Larger Grill Uses More Materials And Components And Is Therefore More Expensive To Produce
It's generally true that a larger grill requires more materials and components, resulting in higher production costs.
A larger grill typically has a larger cooking area, which necessitates additional metal for the body, cooking grates, and burners.
It may also require more intricate construction and design to ensure proper heat distribution and structural stability.
Moreover, larger grills often come with additional features such as side burners, rotisserie kits, or storage cabinets, which further increase the complexity and cost of production.
These extra components and features contribute to the overall functionality and convenience of the grill but also add to the manufacturing expenses.
Additionally, the size and weight of a larger grill can impact transportation and packaging costs, as well as storage and warehouse space requirements.
These factors also contribute to the overall production cost.
Considering all these factors, it's not surprising that larger grills tend to be more expensive than smaller ones due to the increased material usage, additional components, and associated production expenses.
However, it's important to note that price is also influenced by factors such as brand reputation, materials used, build quality, and any additional features or technologies incorporated into the grill.




How Important is Branding When It Comes to a Long-Lasting Grill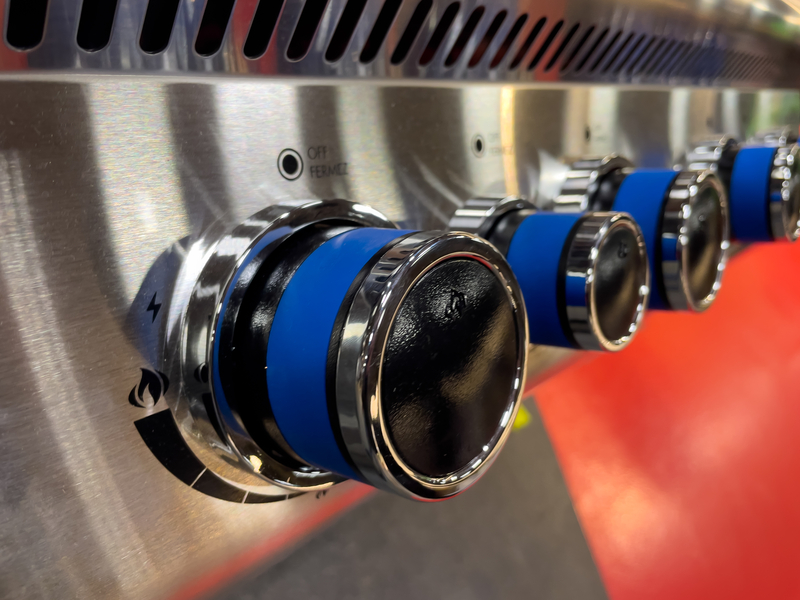 When it comes to a long-lasting grill, branding can play a role, but it is not the sole determining factor.
While certain brands may have a reputation for producing high-quality and durable grills, it's important to consider other factors as well.
Reputable brands often have established themselves in the market by consistently delivering reliable products with good customer satisfaction.
They invest in research and development, use high-quality materials, and pay attention to construction details, which can contribute to the durability of their grills.
These brands also tend to provide better customer support and warranty coverage, which can be beneficial if any issues arise.
However, it's crucial to note that not all reputable brands excel in every aspect.
Some may focus more on specific features or design elements rather than overall durability.
On the other hand, there are lesser-known or emerging brands that can offer excellent quality and durability at a competitive price.
When considering branding, it's recommended to research and evaluate the specific model and its features rather than relying solely on the brand name.
Read customer reviews and expert opinions, examine the materials used, construction quality, and warranty coverage.
This comprehensive assessment will give you a better understanding of the grill's potential longevity.
Ultimately, while branding can provide some indication of a grill's quality and durability, it should be just one of the factors considered when making a decision.
Pay attention to the specific characteristics, features, and reputation of the model you are interested in, along with customer feedback and expert reviews, to ensure you choose a long-lasting grill that meets your needs.




Using Reviews to Determine Whether a Grill is LONG-LASTING
Online shopping has revolutionized the way that we buy things for our homes.
A few decades ago it would have been unheard of to purchase a grill onlinewithout ever seeing it in person.
Today, there is enough information available online that you can make informed shopping decisions without even leaving the comfort of your home.
Of course, to get to the point of being well-informed, you will have to do an adequate amount of research.
Finding a reliable review source is one way of ensuring that a grill is long-lasting and that it has all of the features that you need.
You're looking at one of those resources right now.
Another way to further your research is through the use of consumer reviews.
Professional reviews go in-depth and can provide you with the key details and full analysis of a product.
Consumer reviews are typically less detailed, but they are still valuable.
This is because they share information from owners who have needs and expectations that are similar to yours.
When you've read through the professional buying guides and reviews, make sure that you also browse customer reviews to find out what people like and don't like about the grill that you are considering.
Consumers often come back to update reviews, so you can find out a lot about durability and the grills that last the longest.
Keep in mind that every owner reviews a product from a different viewpoint.
Some customers can negatively score products because of issues that are important to them, even if those same issues are not important to you.
Likewise, some positive reviews may overlook some problems that would be concerning to you.
Always read more than one consumer review before forming an opinion about a product.
When you combine consumer feedback with the professional reviews found on Premium Grills, you will be able to form a solid idea of the longest-lasting grills that are right for you.




What if a Grill Doesn't Have All of the Best Materials but Still Gets Good Review Scores?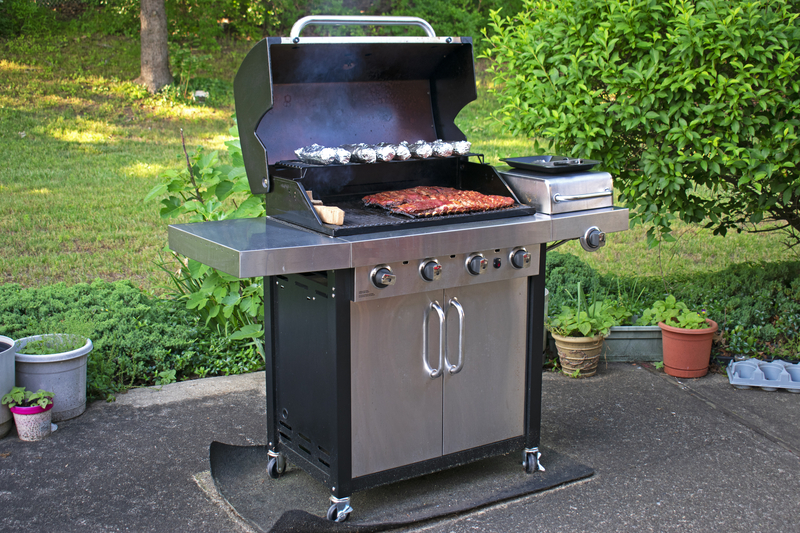 There are exceptions to every rule, and this is true in the gas and charcoal grill market.
We have gone into detail on why stainless steel is the best grill material, but does this mean that a grill made from other materials will not be long-lasting?
This answer can be complicated and it does depend on the overall quality of the materials that are used.
The Weber Q1000 Liquid Propane Grill is made from heavy-duty aluminum, but it still makes it into our list of the longest-lasting grills.
This is because of the quality of the materials, as well as the overall design and function.
The aluminum is treated with porcelain enamel so that it can resist high temperatures and corrosion.
The cooking grates are made from cast iron, which can be made to last for years with the right care and seasoning (look at any vintage cast iron skillet to see just how long this material can last).
Not a very long-lasting grill will be made from stainless steel, so don't be afraid to buy something different if it is within your price range and has good professional and consumer reviews.
Even if the stainless steel is not the primary material, you can still find a grill that is durable and long-lasting.




Be Realistic About What You're Buying
Unrealistic expectations can lead to short or long-term buyer's remorse.
When you are investing in a grill and want something long-lasting, you have to be realistic about what you're buying and the use that it will be getting.
If you only use a grill a few times every year, then even the most affordable grill could become a long-lasting grill.
If you're cooking regularly and leave your grill exposed to the elements, then even a high-quality grill could be compromised and degrade over time.
Care is just as important as the materials used to manufacture a grill, so make sure that you are performing regular cleaning, and keep your grill covered when it's not in use.
If possible, store your portable grill in a garage or shed when there's inclement weather.
This will help preserve it and ensure that you get the most return from your investment.
By being realistic about your expectations and taking care to protect your grill, you can enjoy it for many seasons to come.




It's Time to Find the Perfect Long-Lasting Grill for You
Now that you have a clear understanding of what makes a grill long-lasting, it's time to embark on your search for the perfect grill that meets your size requirements, desired features, and budget.
As you explore different grill options, remember the valuable insights you have gained from this resource.
Consider the materials used in the construction, with stainless steel being the most durable choice.
However, don't overlook the potential of quality aluminum or enamel-sealed iron parts, as they can also offer longevity.
Pay close attention to the complete product description and specifications to ensure you're getting a grill that meets your expectations for durability.
Keep this resource handy as a reference while shopping for your grill.
It serves as a valuable guide, reminding you of the key factors to consider and empowering you to make an informed decision.
So, when the question arises, "Which gas grill last the longest?" remember that the answer lies in finding the right balance between desired features, size, and your budget.
With careful consideration and the knowledge you have gained, you're well-equipped to find a grill that will serve you well for many seasons to come.