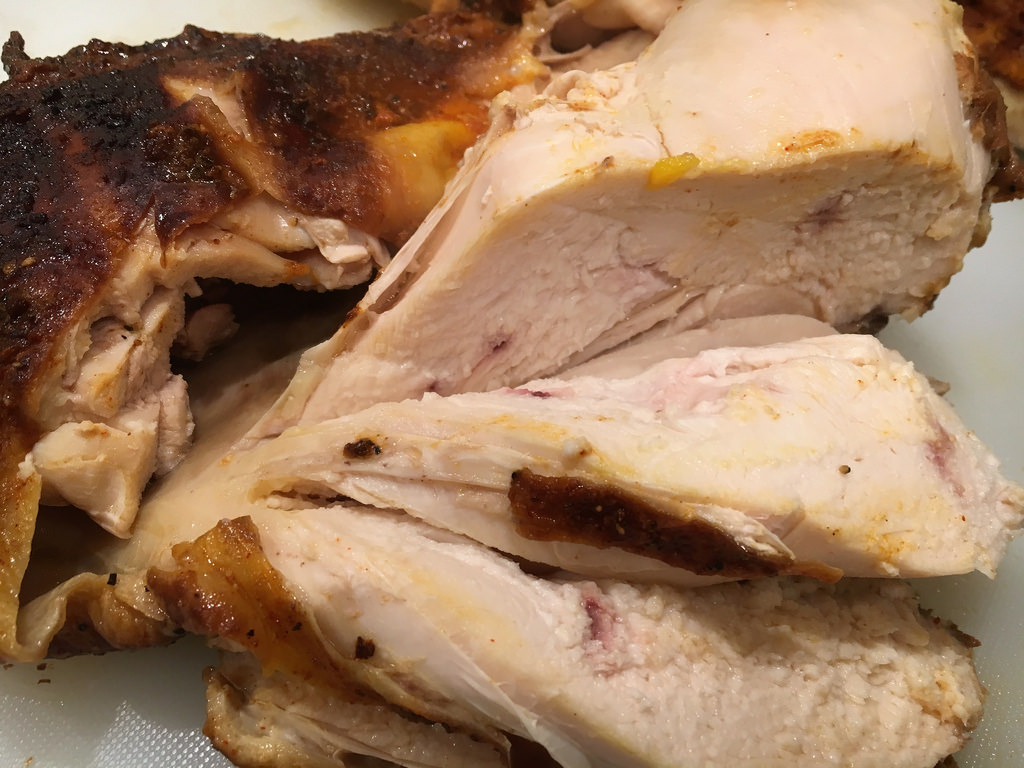 Large cuts of meat are what most people think of when considering smoked food, but you can also get great results out of some of the smallest cuts.
Whole smoked chicken breast is a simple and easy ingredient, and with some simple tips you could be smoking some of the best chicken that you've ever had.
In a few easy steps, here is the best way to smoke chicken breast.
The Best Way to Smoke Chicken Breast Starts with Preparation
Unlike some red meat cuts, chicken can benefit from thorough seasoning.
Most home smoking enthusiasts find that a dry rub is the best way to smoke chicken breast, because it helps to form a flavorful and attractive coating around the meat.
You can choose a store-bought mix or combine your own ingredients; the key is to choose the flavors that you love. If you have fresh herbs available, then you can incorporate these into your rub.
If you want simple chicken with time tested ingredients, then you can use a dry rub powder comprised of garlic, rosemary, thyme, paprika, salt, and pepper.
The great thing about a dry rub is that you won't have to worry about marinating your chicken for an extended period. The flavors will be naturally absorbed through the juices of the chicken as it cooks.
Always apply your rub to fully thawed chicken that has been rested for 20 minutes after being removed from your refrigerator.
Bringing the chicken to room temperature will help to reduce cooking time while also ensuring thorough cooking.
Skin On or Skin Off ?
The skin is usually removed when incorporating chicken breast into standard recipes.
For smoking, you can choose either skin-on or skinless, but the best results will come with the skin-on.
The chicken skin contains a large percentage of fat which can make for an overall juicier and more flavorful chicken breast.
In a smoker, chicken skin will turn into a delicious and crispy treat atop the juicy and tender meat.
Cooking Times and Temperatures
The best way to smoke chicken breast is to follow temperatures as closely as possible.
If you deviate too much from the guide range, then your chicken could be over or undercooked, and it could come out dry.
The ideal smoker temperature for chicken breast up to 8oz is 350°F.
Cooking at this temperature will take up to two hours, depending on the size of the breast and the efficiency of your smoker.
A meat thermometer is recommended to ensure that the chicken has reached a safe temperature. 170°F is the guide temperature for poultry.
Cook Your Favorite Chicken Cuts and Whole Chicken in a Smoker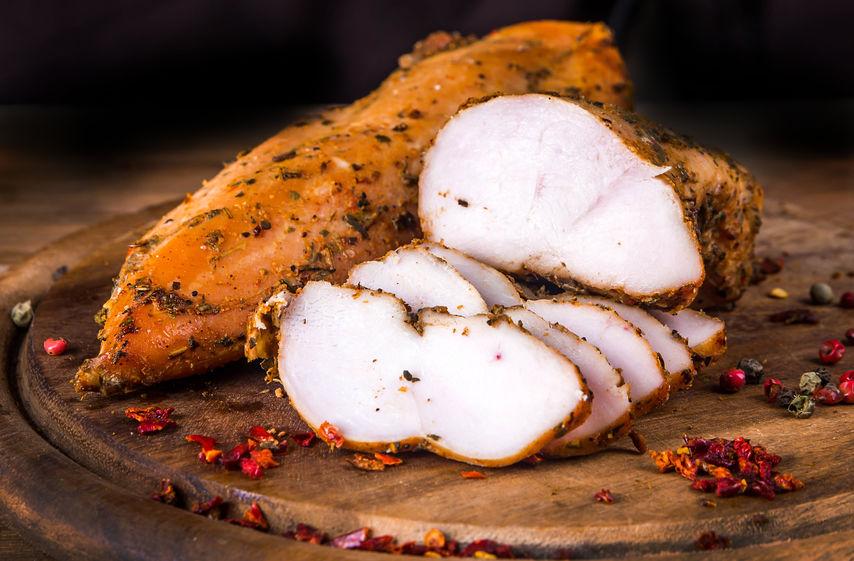 You'll be able to try other cuts when you learn the best way to smoke chicken breast.
Chicken quarters should be smoked at up to 350°F for up to two hours.

Chicken thighs should be smoked at 350°F for up to 1.5 hours.

Whole chicken up to 3 lbs. can be smoked at 350°F for 2.5 hours. Chicken up to 4.5 lbs. should be smoked for up to 3 hours.
Always check internal temperature to ensure the thickest part of the meat is at least 170°F.
Cooking at lower temperatures, right down to 275°F can allow for more smoke flavor, however, cooking times will be extended.
A digital meat thermometer designed for grills and smokers can be used to continuously monitor your poultry without opening the smoker.
Now that you know the best way to smoke chicken breast, it's time to start cooking !