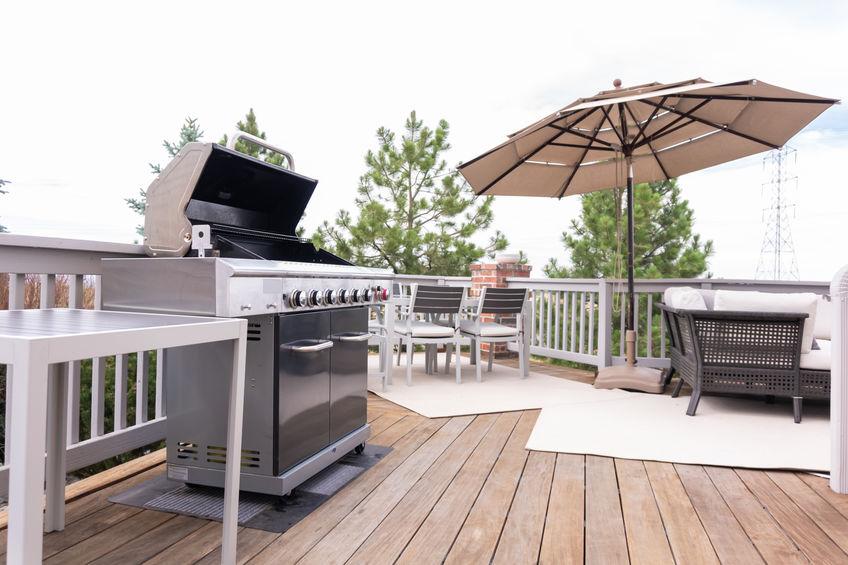 Weber is a world-renowned product in outdoor cooking.
They first introduced their Kettle grill back in the 1950s to critical acclaim.
This was followed by their unique Summit Charcoal Grilling Station, which ushered in the modern area of outdoor grilling.
With continuous improvements and innovation, Weber is an industry leader in grilling for barbecue connoisseurs and cooks worldwide.
Weber is also known for its extended warranties on most products.
Similarly, its units and brands are synonymous with high-end quality and superb cooking performance.
Weber grills are priced at premium rates compared to the other grills.
The average price of most Weber grills ranges from $300 to $4,000.
While Weber is a leading brand in the outdoor cooking industry, other grills are comparable to Weber.
Even brands are better than Weber grill in cost, value, and overall performance.
Many options are available if you consider a long-term investment in an outdoor grill.
Whether you are looking for a Weber or another brand, the following grills are serious contenders in the outdoor grilling realm.




Best Weber Alternatives at a Glance
Weber vs Napoleon Grills
Comparing Napoleon and Weber grills involves assessing various factors such as construction, performance, features, and price.
Here's an overview of both brands to help you make an informed decision:
Napoleon Grills
Napoleon is a Canadian company that has been manufacturing grills for over 40 years.
They are known for their high-quality construction, innovative features, and performance.
Some key features of Napoleon grills include:
Construction. Napoleon grills are built using durable materials like stainless steel, cast aluminum, and porcelain-coated cast iron. They are generally sturdy and well-built, which contributes to their longevity.
Performance. Napoleon grills are designed to offer excellent heat retention and distribution, allowing for even cooking. They often come with powerful burners that provide precise temperature control and allow for versatile cooking options.
Features. Napoleon grills offer a range of features such as infrared burners, rotisserie kits, side burners, and built-in smoker trays. They also have convenient details like LED lights, folding shelves, and storage cabinets, enhancing the overall grilling experience.
Price. Napoleon grills are typically positioned in the mid to high-end price range. They offer a wide range of models, catering to different budgets and needs.
Weber Grills
Weber is an American company with a long-standing reputation for manufacturing high-quality grills.
They are known for their classic design, durability, and consistent performance.
Here are some key features of Weber grills:
Construction. Weber grills are made using materials like stainless steel, cast aluminum, and porcelain-coated steel. They are generally robust and built to withstand frequent use and exposure to the elements.
Performance. Weber grills are designed to provide even heat distribution and excellent heat retention. They often feature burners with adjustable settings for precise temperature control.
Features. Weber grills offer various features such as side tables, warming racks, built-in thermometers, and tool hooks. While they may not have as many advanced features as Napoleon grills, they focus on delivering reliable performance.
Price. Weber grills cover a wide price range, from entry-level models to high-end options. They aim to offer a balance between quality and affordability, making them popular among a broad range of consumers.
Ultimately, choosing between Napoleon and Weber grills depends on your specific needs, preferences, and budget.
Both brands have a solid reputation, and it's worth considering factors such as construction, performance, available features, and price range to find the best fit for your grilling requirements.




Other Brands to Consider
Weber is undoubtedly one of the most well-known and respected brands in the grilling industry.
However, there are also other reputable brands worth considering grills better then Weber.
Here's a list of some serious grill brands:
When comparing Weber with other brands, it's essential to consider factors such as construction quality, performance, features, pricing, and warranty.
Each brand has its strengths and target audience, so it's important to assess your grilling needs and preferences to find the best fit for you.
Reading reviews and researching specific models within each brand can also provide valuable insights to help you make an informed decision.




Here are Some Good Weber Alternatives
Napoleon Prestige 500 Propane Gas Grill 
Napoleon is one of Weber's major competitors, offering a similar range of grills with competitive pricing.
This grill maker is known for adding impressive features to its grills to ensure great value for buyers.
The Napoleon Prestige 500 is one of the most impressive propane grills at its price point, with excellent materials, construction quality, and design.
When looking at Napoleon vs. Weber the difference typically comes down to price and features.
If you compare Napoleon vs. Weber at the same price point, it's usually safe to assume that Napoleon will be a more compelling purchase with additions that a similarly priced Weber model would lack.
The Napoleon Prestige 500 is a great example of this.
Pros
The Prestige 500 is a stainless steel grill with four main burners and plenty of cooking area.
Some added extras make this an excellent outdoor cooking station.
Large 500 square inch main cooking surface.
Side burner and infrared rear burner for rotisserie cooking.
Stainless steel construction.
LED control lights.
Included rotisserie kit.
Cons
Less cooking area than some similarly priced gas grills.
Lacks Weber's easy-clean grease system.
An Excellent All-Round Choice
It's hard to find downsides for this grill, and you'd really have to stretch to consider the cons to be much of a disadvantage.
Although Weber has this grill beat in terms of the grease collection system, the Napoleon is still relatively easy to clean and maintain.
This Napoleon can be considered better than Weber grills at the same price, but it does depend on what you're looking for.
If you demand additional features for cooking versatility, and if you would use a side or rear burner frequently, then the Prestige 500 is an easy choice.
The construction quality and reliability make it a great Weber alternative.
Dyna-Glo Premier 4 Burner Gas Grill 
If you're looking for models that are better than Weber grills, Dyna-Glo is a good brand to explore.
While Dyna-Glo doesn't have the same kind of prestige as Weber, the company does offer a lot of models that provide excellent value for money.
Dyna-Glo has several options for grills comparable to Weber, and this Premier 4 Burner Gas Grill is one of them.
The thing that makes this grill so compelling is that it's relatively affordable while offering a range of excellent features.
If you were to buy a Weber at the same price, you'd sacrifice size and features.
Even though the Dyna-Glo is relatively affordable, it still offers excellent construction quality with a combination of stainless steel and coated steel, and cast iron cooking grates, like you would find on low and mid-range Weber grills.
Pros
The top reason to buy this Dyna-Glo grill is that it's so affordable, yet it offers some premium features.
It has a large cooking area, a high total-heat output, and even a side burner to improve versatility.
673 square inches of total cooking area.
12,000 BTU side burner (up to 60,000 BTU from all burners).
Stainless steel tube burners that will last for years.
Stainless steel construction on the most important elements.
Convenient cart design.
Cons
Construction quality isn't quite on the level of Weber.
Doesn't include a rotisserie burner.
A Premium Grill at a Budget Price Point
The Dyna-Glo Premier is a great Weber alternative because it is feature-packed at a relatively low price point.
While it doesn't quite reach the level of Weber quality, it is still a durable grill that could last for many seasons of outdoor cooking.
If you want features, size, and reliability for a wallet-friendly price, this is one of the best grills comparable to Weber that you can buy today.
NutriChef 5 Burner Propane Stainless Steel Grill 
Much like Dyna-Glo, the NutriChef brand is a great Weber alternative because it packs size and features into an affordable package.
When you are looking for grills comparable to Weber, you can consider NutriChef for its reasonable pricing and strong construction quality, and durability.
If you're someone who loves to grill frequently and sometimes with larger ingredients, then the NutriChef 5 Burner Propane Grill would be a great choice.
This grill has a large surface area with 443 square inches on the main surface.
There are four main burners as well as a side burner for pots, pans, skillets, hotplates, or whatever you want to use.
When the side burner isn't in use, the area can be used for prep and serving.
Pros
Consider this grill if you have a modest budget but you want the space and performance that you would get with a Weber.
Although 443 square inches on the main surface is smaller than some similarly priced grills, it's still more than enough for family cooking and entertaining.
High-quality cast iron cooking surface.
Integrated side burner.
Plenty of prep and serving space.
Double-walled hood for excellent temperature control with the top down.
Great price for a durable outdoor grill.
Cons
Not quite as big as some competing models.
No rear burner for rotisserie cooking.
The thin cart lacks storage options.
An Affordable and Versatile Grill
Affordability and versatility come together in an excellent package with this NutriChef grill.
This is a great choice if you need to replace your old grill, or if you're ready to step up from a smaller gas or charcoal grill.
You can get professional features without the high price tag, making this one of the top Weber alternatives for home cooks.
Saber 3 Burner Stainless Steel Grill
When looking at Weber grills vs. other brands, it's important to consider some of the names that aren't quite as big.
While Weber and Napoleon are essentially household names, at least for home cooks, other options like Saber aren't quite as well known.
The Saber 3 Burner Stainless Steel Grill is sold for a premium price, but it has the impeccable quality to back it up.
You can consider the Saber among grills comparable to Weber in the premium range.
This is a grill for you if you aren't worried about extensive features and simply want the very best materials, the best construction quality, and reliability from season to season.
Pros
The Saber grill has some unique features that are only found on a few models.
These help to enhance what is already a premium cooking experience.
Three main stainless steel burners.
Each burner has an electrode for reliable ignition.
Two internal grill lights.
304 stainless steel construction.
The infrared cooking system uses up to 30% less propane than similar grills.
Integrated grate-level temperature gauges.
Integrated side burner.
Cons
The high price makes this one of the pricier Weber alternatives.
The very high potential cooking temperatures take some getting used to.
A Unique Weber Alternative
It's rare to find a grill that has individual temperature gauges for each burner.
This design was likely a decision based on the fact that the infrared system gets much hotter than other grills.
Once you get used to the performance of this grill, it becomes more intuitive to cook your favorite meals, and you won't need to use a non-contact thermometer to check the grill surface temperature.
If you're looking for something premium with the best stainless steel and overall construction quality, it's hard to beat this Saber grill.
While you'll pay more for the pleasure of cooking on this model, it could result in one of the best outdoor grilling experiences that you will ever have.




Alfresco ALXE Propane Grill with Rotisserie
Alfresco is one of the top grill brands for rotisserie cooking, and it's no slouch when it comes to traditional cooking on the grill surface.
The Alfresco ALXE 30-Inch Propane Gas Grill is one of the most capable rotisserie grills on the market, able to hold up to 120 lbs. of meat on the integrated rotisserie system.
You could completely change the way that you cook while working with large cuts and whole birds that you didn't think were possible on a cart-style outdoor grill.
The rotisserie system is the major selling feature of this grill, making it better than Weber grills in that particular area.
But even ignoring that, it has the power and a large cooking surface for traditional grilling.
Pros
The quality and construction of this grill help it to stand out.
It's made from 304 stainless steel, the best choice for outdoor cooking stations.
The panels are thick and heavy, inspiring confidence and reinforcing the fact that this is a premium grill.
Integrated rotisserie system with a 120 lbs. weight limit.
Air-cooled control panel.
All-stainless steel construction.
Rear infrared burner.
Integrated smoker drawer and smoker burner.
Up to 55,000 BTU from the main titanium burners.
Cons
As a boutique grill, availability is sometimes limited.
Pricing and performance will be out of range if you're on a budget.
A Serious Grill for Serious Grill Enthusiasts
If you're willing to spend more for one of the most premium grills on the market today, the Alfresco ALXE is an excellent choice.
It's large, incredibly durable, and it offers versatility with options like the smoker and rear burner.
Spending more for this high-end grill could ensure countless seasons of use from one of the best grills in production.
It's a BBQ similar to Weber in the highest price tier, and in many ways, it has Weber beat on construction and performance.
Victory 3 Burner Propane Gas Grill 
Victory is another brand of BBQ similar to Weber.
You can consider Victory to be on par with the most expensive Weber models that are currently available.
Stainless steel construction, premium design, and excellent cooking performance are hallmarks of the Victory brand.
Many home grillers would even consider Victory to be a superior Weber alternative, and the argument is there to make.
The Victory 3 Burner grill has been designed for performance and excellent cooking.
It is also durable, thanks to the heavy stainless steel construction.
Some less expensive grills can struggle when it comes to heat output, but this isn't the case with Victory models.
This one can produce temperatures exceeding 700°F from the stainless steel tube burners, which puts this grill into the territory of charcoal cooking, ensuring a perfect sear and the best crust on ingredients.
High temperature means better flavor, making this a great choice for experienced home cooks.
Pros
This Victory model isn't quite as feature-packed as some of the other grills that we've covered, but it still has some essential features that make it a great buy.
Specially designed flame tamers improve consistency for an evenly heated cooking surface.
Heavy-duty stainless steel construction.
High-temperature tube burners.
Lifetime warranty.
Double-walled grill and hood ensure consistent performance.
Integrated side burner.
Cons
No rotisserie burner.
High price for a grill with a modest feature set.
A No-Nonsense Premium Weber Alternative
Quality always matters when purchasing a grill.
When looking at Weber grills vs. other brands, quality is often pointed out as a differentiating factor.
But if you look hard enough, you'll find that some brands and models meet or exceed Weber's quality.
This Victory grill is one of them.
Offering high-heat cooking for the best results, top-tier construction, and the most premium materials, this grill is an investment that will provide a great cooking experience for years to come.




Mont Alpi 5 Burner Outdoor Grill Kitchen 
When in the market for a premium gas grill, it's hard not to make a comparison of Mont Alpi vs. Weber.
The Mont Alpi brand produces a BBQ similar to Weber, while also elevating the basic concept to offer something unique.
Mont Alpi is a premium brand but the pricing might surprise you because this company offers great features and quality at prices that are sometimes hard to believe.
Is this brand the real deal?
If you consider the 5 Burner outdoor Grill Kitchen, you'll see why many people compare Mont Alpi vs. Weber and eventually decide that Mont Alpi is the better alternative.
Pros
This grill is more than the standard cart model.
It's a fully integrated outdoor kitchen with large cabinets, designed for installation on your patio or deck.
It could also be fitted to a permanent outdoor kitchen station.
Unlike a drop-in grill, this model has the cabinets included in the assembly, so it can potentially make it more affordable to build your outdoor kitchen area.
4 main stainless steel burners.
Rear rotisserie burner.
Integrated rotisserie system.
Limited lifetime warranty.
Large prep and serving area.
Extensive storage cabinets.
LED lighting system.
Cons
Large grill is best suited for expert installation, which can add to the cost.
Coated steel parts would have been more impressive in stainless steel.
A Reliable Outdoor Kitchen Grill
This all-in-one outdoor kitchen is more convenient than a component-style outdoor kitchen and more affordable to install.
The grill is made mostly from marine-grade stainless steel, and it can be converted to natural gas for your home hookup.
This is a great option if you want an easy way to build a large outdoor kitchen.
If you're comparing Mont Alpi vs. Weber, you'll find that the quality and features a similar.
This grill won't disappoint, although it has limited appeal due to its size and need for permanent installation.
For the right type of customer, it's competitively priced and performs beyond expectations.




The Verdict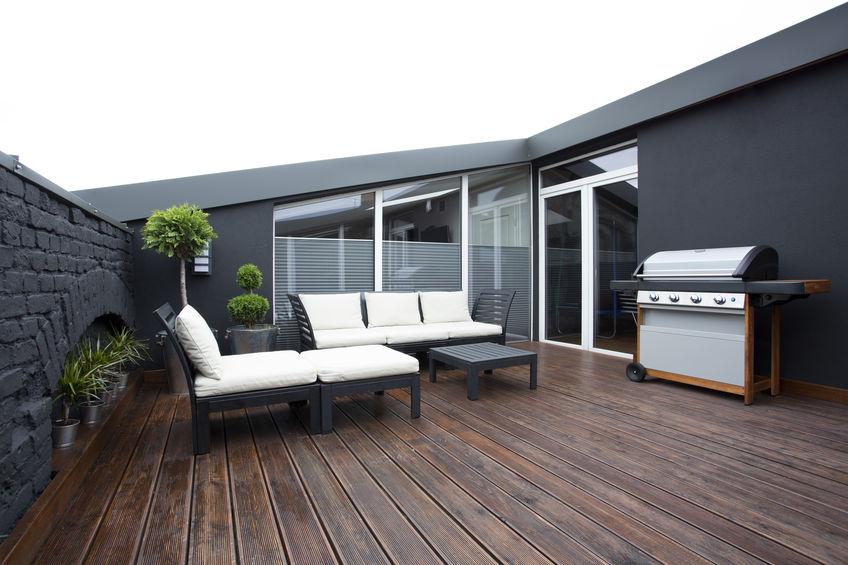 Finding better grills than Weber should not be hard.
But, again, while Weber is a great brand, you will discover other outdoor grills better in performance.
Napoleon and Weber are the biggest competitors, as they each feature units with comparisons and differences.
Still, you may opt for another brand, depending on your outdoor cooking and grilling needs.
We have listed some of the top units that are better than Weber grills and some that are merely alternatives.
As with what you love to eat, the choice is ultimately yours to make.
Weber is still considered one of the top grill manufacturers and brands globally.
Therefore, it is crucial to research multiple brands, so you can make the right choice and enjoy healthily outdoor cooking year-round.