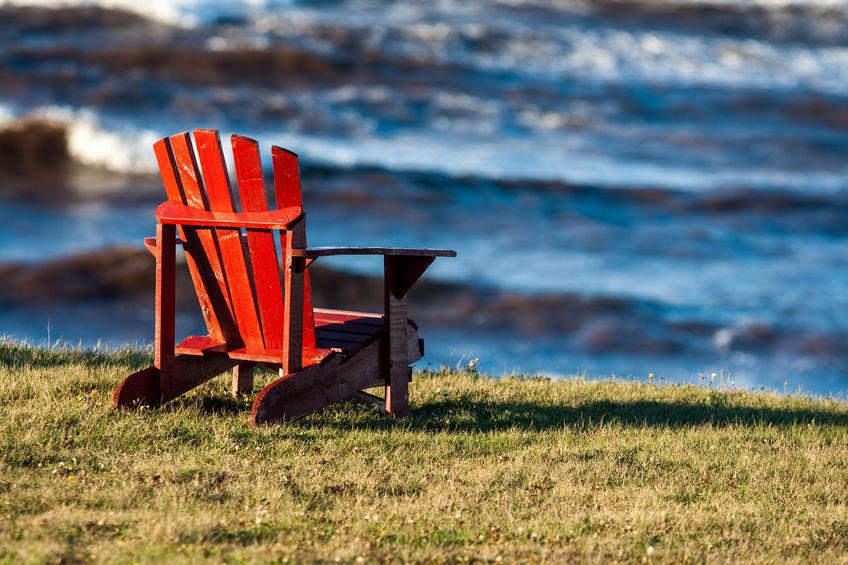 There's nothing quite like a comfortable lawn chair where you can spend a relaxing afternoon in the warm weather.
Lawn chairs don't need to be used on your lawn.
You can bring out a basic lawn chair when you want to relax on your patio, deck, next to your pool, or even at a picnic or campsite.
When looking for a lawn chair, comfort is the first thing that you should consider.
Lawn chairs, in the traditional folding sense, are typically affordable, so cost isn't always a major consideration.
When you focus on comfort first and then look for durability in the materials, you'll usually end up with a product that perfectly suits your needs.
Let's take a look at all of the essential elements to determine what is the most comfortable lawn chair you can buy today.
We've found some of the best lawn chairs for you to consider today.




Everything the Most Comfortable Lawn Chair Needs
Lawn chairs are simple, lightweight, portable, and usually collapse for easy storage.
They are designed for temporary use when you need more seating for a party or family gathering, or when you simply want to head outside and enjoy some beautiful weather.
All of the best lawn chairs, including the most comfortable lawn chairs, should meet the following requirements:
The best lawn chairs are made from durable materials, even if they aren't intended to be left outside. Strong weather-resistant materials will ensure that a chair lasts longer to give you the best possible return on your investment.
Lawn chairs should fold down to a rectangular shape or fully collapse for easy storage. If a chair doesn't collapse, it's technically a patio chair rather than a lawn chair.
If you want more comfort you should look for a chair that has padding. Not every lawn chair has padded materials, and not all of them need it, depending on the design. However, more padding is usually better, as you will see with the models we explore below.
With these requirements in mind, let's look at our picks for the most comfortable lawn chairs.




The Best Permanent Wooden Lawn Chair to Buy
If you want a lawn chair that is more like traditional patio furniture, the Adirondack style is the best place to start.
This classic design has been around since the early 1900s and it has barely changed to this day.
That's because the comfort and style have been there since day one.
The Adirondack design has a low reclined seating position and a high back for supreme outdoor comfort.
You'll feel like a King or Queen on your lawn or patio with the PolyTEAK Classic Folding Adirondack.
This chair looks and feels just like natural wood but is made from a special synthetic poly-lumber that is more durable, waterproof, and impervious to rot.
The chair folds up for easy storage when not in use.




These are the Most Comfortable Lawn Chairs You Can Buy Today
We have three lawn chairs to consider, all with a slightly different approach to comfort.
No matter what you're looking for, you'll find it covered in one of these three options.
Lawn Chair USA is one of our favorite brands for classic lawn chairs. This Webbing Chair

is a backyard classic done right. There's no padding on the chair but the webbing material is flexible enough to provide comfort yet strong enough that it won't tear or deform easily. The chair is water-resistant and the metal frame makes it durable enough to be used for many seasons. With more than a handful of color options, this is one of the most comfortable lawn chairs you can buy today, and also one of the most affordable.

If you can spend a little more and want a lawn chair that takes comfort to a new level, consider the Timber Ridge Zero Gravity Chair.

This design is a combination of a rocker and a lounger and it's an absolute pleasure to relax on. The mesh seating material features light padding to keep you comfortable for hours on end. Made with durable weather-resistant fabrics that are also lightweight, this is a great choice for your next lawn chair.

For comfort and the ultimate in lightweight portability consider the MacSports Padded Cushion Chair.

This chair has a comfortable design that fits (and looks) just like a baseball glove. This design envelops you in plush padding this is ideal for relaxing on the lawn, your patio, next to a lake or river, or anywhere that the road takes you.
The Best Portable Lawn Chair to Buy
Coleman is one of the biggest names in outdoor equipment.
The company, somewhat unsurprisingly, makes the best portable lawn chair that you can buy today.
This Coleman Folding Camping Chair is designed for no-fuss seating no matter where you are.
Whether you're on your lawn or at your favorite fishing spot, you'll enjoy the lightweight and portable design, comfort, and the durability of this chair.
This is a consumer favorite with countless positive reviews over the years.
The chair includes extras like a cupholder and a four-can cooler for your convenience.
Available in four classic color choices, it's a great option when you want a lawn chair that you can easily take on the road with you.




The Best Lounging Lawn Chair to Buy
Sometimes you just want to sit down, put your feet up, and relax in comfort.
When the weather is good, you need great lawn chairs.
You can get the Phi Villa Oversized Zero Gravity Lounge Chair for those summer days and afternoons when you want to do nothing more than relax in the open air.
This design goes beyond your average lawn chair with a reclining position and extra padding throughout.
It's available in several colors to suit your style or match your décor.
The entire chair folds up, so you could even take it camping or to picnics and other outdoor events.
The chair supports up to 350 pounds and is made from durable UV-resistant fabric with a steel frame.  




The Best Classic Lawn Chair to Buy
Remember when lawn chairs were simple and free of glamorous designs and complications?
If it's something basic yet incredibly comfortable that you're looking for, the Lawn Chair USA Webbing Chair will probably be the perfect fit.
The Charleston design is a classic with extensive color options available to suit your sense of style.
There are just under 40 color combinations for you to choose from, allowing you to get the perfect look and feel for your backyard.
Well made with metal frames and UV-resistant webbing, these chairs are perfect for impromptu gatherings at home, picnics, days at the beach or next to the lake, camping, and any other situations where you need comfortable and reliable seating outdoors.
Fold up a chair or two and take them to local sports and community events for more comfort on the sidelines.
You could bring out some extra chairs when your next family gathering is larger than expected. Whatever you use them for, these chairs will always be reliable and ready to go.




Every Home Needs Comfortable Lawn Chairs
The best lawn chair to buy is the one that suits your needs. With options from the heavy-duty
Adirondack to the classic Lawn Chair USA folding chair, you can get comfort on any budget.