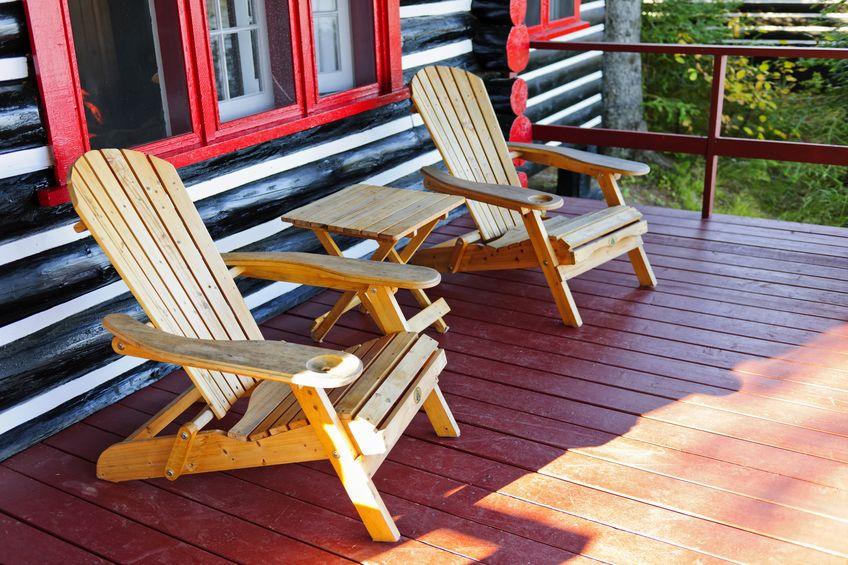 The classic, beautiful, and comfortable Adirondack chair design is a home favorite.
For generations, the design has been synonymous with relaxation.
Wooden Adirondack chairs are more expensive than most outdoor chairs, but they're also longer lasting, helping to offset the investment.
Before you buy new outdoor furniture, take the time to learn how long do wooden Adirondack chairs last.




Material Matters
Acacia is the most popular material for premium outdoor furniture today, but it's not the most resilient.
While it's harder than white oak and more sustainable than most wood, acacia doesn't come close to the durability and longevity of teak.
Acacia lacks the natural oils and rubbers that make teak so long-lasting.
This is why acacia is typically sealed with paint or finished with a 'teak oil' that emulates but doesn't quite achieve the same properties as real teak.
When asking how long do wooden Adirondack chairs last, think about the material first.
An acacia chair is likely to provide a long return on investment, lasting up to 30 years (sometimes longer) when covered or stored inside during the worst weather conditions.

A teak Adirondack chair will last up to 80 years thanks to the durability of the wood. Teak resists rot, moisture, insects, and cracking from prolonged sunlight exposure.
Wooden Adirondack chairs will typically last much longer than their more affordable plastic alternatives.




Two Examples of Durable Wooden Adirondack Chairs
Consider two examples and their different prices as you prepare to make your next investment.
Either of these options could be perfect for your home.
Choosing teak means you will get the longest-lasting Adirondack chair.
Acacia is also durable, just not to the same extent. Wooden Adirondack chairs are exquisite to look at and even better to sit in.
Your home patio, poolside, or garden setting deserves comfortable seating that you can be proud of.
You've asked how long do wooden Adirondack chairs last, and now you know the answer. All that's left to do is choose the chair that suits you best.