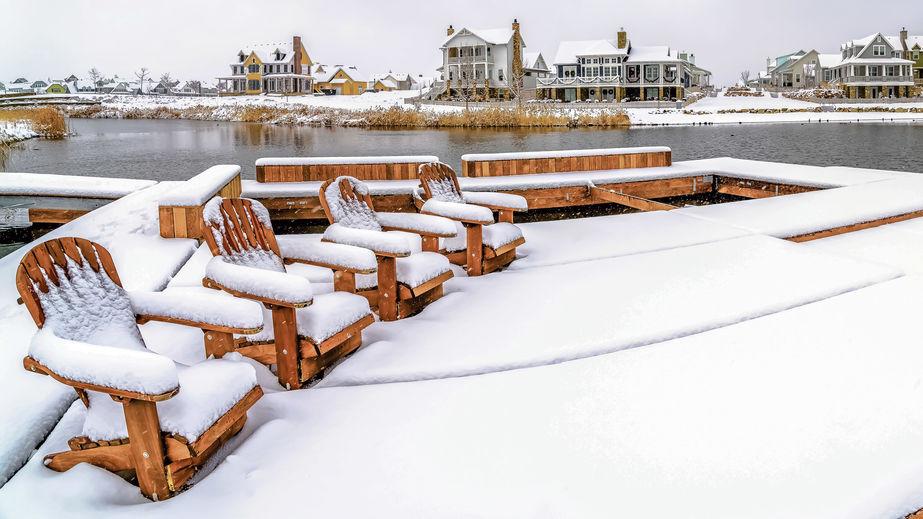 If you're thinking about buying an Adirondack chair, you probably have a few questions to ask.
Durability is an important one.
Some of the best Adirondack chairs will last up to 80 years, effectively an entire lifetime, before they start to fail.
Closely related to durability is the question: are Adirondack chairs weatherproof?
The simple answer is that, yes, Adirondack chairs are weatherproof, but only in mild conditions.
This is a question that can be applied to all pieces of outdoor natural wood furniture.




Your Expectations of Weatherproof Furniture
Weatherproofing in most cases doesn't mean that outdoor furniture is completely immune to weather conditions.
It typically means a level of resiliency so that you won't have to worry about your chairs and tables being exposed to normal sun, wind, and some occasional rain.
When asking if our Adirondack chairs are Weatherproof,  especially if you're considering buying an Adirondack chair like the beautiful Atlanta Teak Footrest Lounger, or even a set of Christopher Knight Acacia Adirondacks, you should expect to take some steps during the winter to keep your furniture protected.
Teak furniture is the most resilient. The wood contains rubber and natural oil that resists moisture, rot, insect infestation, and even cracking caused by direct sunlight. Teak's durability is obvious when you consider that most products aren't stained or painted. A natural sanded finish is all that teak needs to provide decades of durability.
Acacia furniture is also durable but not quite as much as teak. Acacia is treated with oil because it doesn't have the same resistant properties as teak. This helps to protect the timber, but it won't last forever. Acacia furniture typically lasts around 30 years.
Wood is generally considered to be more durable than plastic outdoor furniture, specially molded furniture.
If you live in a mild climate where it rains only occasionally and there is no harsh winter with snow and ice, you could leave your furniture outside year-round and not worry about damage.
In this case, you could consider your Adirondack chairs weatherproof.
If you live in a climate where there are long wet winters, snow, ice, and high levels of humidity, your furniture will be less weatherproof, even if it's made from durable teak.
For the worst months of the year, you'll want to keep your Adirondack chairs, tables, and other furniture either covered or kept in your shed or garage.
Weatherproof covers like these English Garden Chair Covers will do the trick for your Adirondack chairs.




Adirondack Chairs are Weatherproof for Most of the Year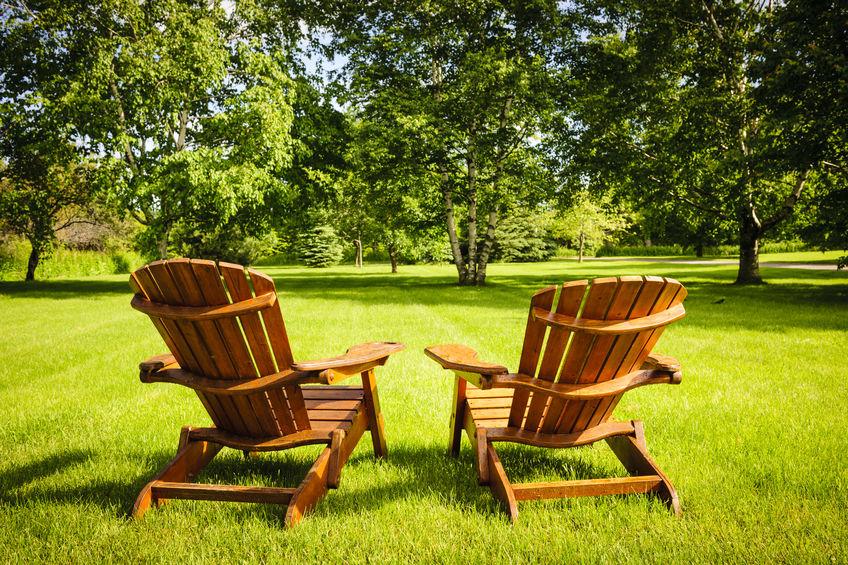 As we already said the answer is yes, Adirondack chairs are weatherproof, but only in mild conditions.
When it's raining heavily, snowing, or if you won't be using your furniture for a long time, it's best to use covers to protect your investment.
Even the most resilient wooden chairs won't resist the elements forever.