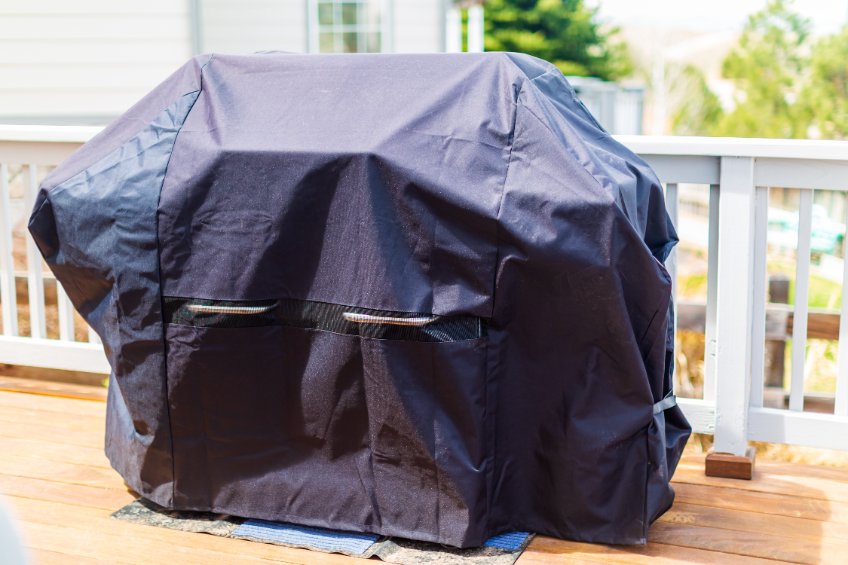 Weber grill covers are designed to provide protection for your Weber grills from various outdoor elements when not in use.
They are available in different sizes and styles to suit different models of Weber grills, and are typically constructed with durable materials such as polyester, vinyl, or canvas.
These covers are essential for safeguarding your grill against rain, snow, wind, and other environmental factors that can cause damage and rust.
Additionally, they help in keeping your grill clean and maintaining its appearance by shielding it from dirt, debris, and harmful UV rays.
When choosing a Weber grill cover, it's crucial to ensure that you select the right size and style that fits your specific grill model.
It's also important to consider the material, thickness, and durability of the cover to ensure it will provide adequate protection over time.
While there are third-party covers available for Weber grills, it's essential to verify the sizing and compatibility before making a purchase to ensure a proper fit and effective protection for your grill.




Are Weber Grill Covers Waterproof?
Most Weber grill covers are designed to repel water, but they are not entirely waterproof.
They are typically constructed with durable materials like polyester or vinyl that can withstand exposure to rain and moisture.
However, in heavy rainfall or if left exposed for a prolonged period, some water may penetrate the fabric and reach the grill.
It's worth noting that while Weber grill covers are water-resistant, they do not offer complete protection against water.
To further safeguard your grill from the elements, it's recommended to take additional precautions such as storing it in a covered area or utilizing a waterproof tarp in conjunction with the grill cover.
Some Examples Of Weber Grill Covers
How To Protect Your Weber Grill
Here are some tips on how to protect your Weber grill.
Use a grill cover. Utilize a grill cover to safeguard your Weber grill from the elements. This simple step can prevent rust, corrosion, and damage caused by rain, snow, sun, and wind.
Clean your grill regularly. Regular cleaning is crucial for maintaining the longevity of your Weber grill. After each use, use a grill brush to remove debris or buildup from the grates and burners. You can also clean the exterior of the grill with mild detergent and water.
Avoid harsh chemicals. Refrain from using harsh chemicals, such as oven cleaner or bleach, to clean your Weber grill. These chemicals can damage the grill's finish and potentially cause rust.
Store your grill properly. If you won't be using your Weber grill for an extended period, store it in a dry and protected location, such as a garage or storage shed. This will shield it from weather elements and animals.
Maintain your grill. Regular maintenance is essential to keep your Weber grill performing at its best. Check the hoses and connections for leaks, and replace any worn or damaged parts as needed.
By following these tips, you can effectively protect your Weber grill and extend its lifespan, ensuring many enjoyable grilling experiences in the future.




Enjoy Your Weber Grill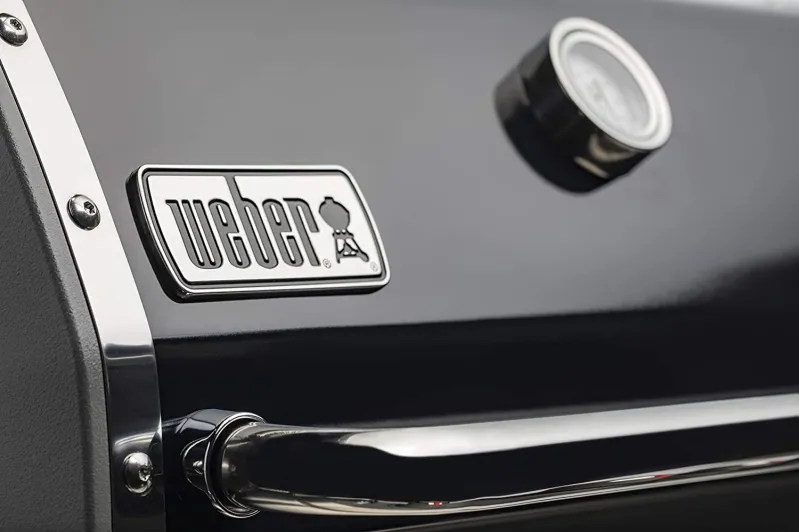 Make sure you have all the necessary tools for grilling, including a good quality Weber grill, fuel (charcoal or gas), grilling utensils (tongs, spatula, grill brush), and a meat thermometer.
This will ensure that your food cooks evenly and prevents sticking.
Preheat your grill for about 10-15 minutes before you start cooking.
Regularly cleaning your grill will prevent flare-ups and make it easier to use,use a grill brush to clean the grates before and after each use.
Don't be afraid to try new recipes and experiment with different flavors.
Weber has a wealth of recipes and cooking tips on their website.
Grilled vegetables, potatoes, and even fruit can add a delicious twist to your meal.
Use a meat thermometer to ensure that your food is cooked to the correct temperature.
Overcooking can result in dry and tough meat.
Grilling is not only about the food, but also about the experience,invite friends and family over for a cookout, enjoy the outdoors, and have fun!