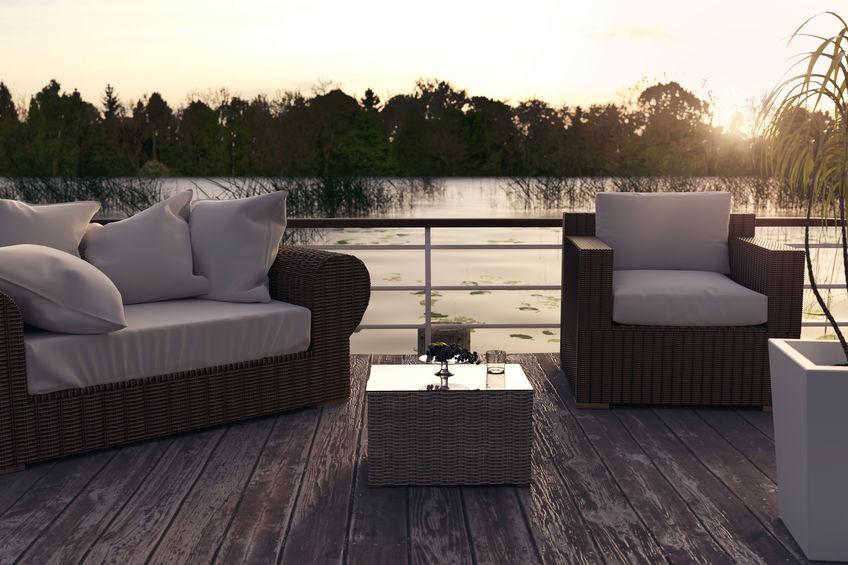 Rattan furniture is one of the most popular types of outdoor furniture, but is it worth the money?
If you're ready to invest in a dining setting, an outdoor sofa, or even some simple chairs and a casual table, you need to be sure that your money is being well spent.
Is rattan furniture good quality?
It's a fair question and the answer may be more complicated than you expect.




Not All Rattan Furniture is Created Equal
Rattan furniture for outdoor use varies in quality from fair to excellent.
The most affordable sets will give up to five years of all-weather usage before starting to deteriorate.
The best can last longer than 15 years.
The key to getting rattan furniture that's of good quality is to choose PE rattan.
This is a synthetic material that won't rot or attract insects.
It's suitable for any weather, and it's completely waterproof.
Beyond the rattan material itself, you also need to think about the frame.
Underneath the wicker weave is a metal frame.
If it's made from steel then it won't last as long as solid aluminum.
Steel will eventually rust, causing furniture to fail.
Aluminum won't rust and can last indefinitely, with the actual wicker giving out before the frame, usually many years after purchase.
So, to get rattan furniture that's good quality, you should choose:
PE rattan, synthetic rattan, or resin rattan.

Aluminum frame furniture if your budget allows it.
The Benefits of Quality Rattan Furniture
Even if you choose a low-cost set of furniture with a steel frame, you can still enjoy a good return on your investment.
This set of Keter Resin Wicker Chairs

is offered with a two-year warranty for your peace of mind. While it's not the longest-lasting rattan furniture, it's still worth the price.

When you step up to mid-range or premium furniture, you'll get bigger and more comfortable pieces and a much better return on your investment. Options like this 5-Piece SunHaven Resin Wicker Rattan Patio Set

offers benefits like fade and crack resistant synthetic rattan, waterproof upholstery, cushions, and an aluminum frame for stability and durability.
To answer the question is rattan furniture good quality, the simple answer is yes.
As long as you know what to look for, you can invest in reliable furniture that gives you more relaxation and outdoor entertaining options.




Should You Buy Rattan Furniture?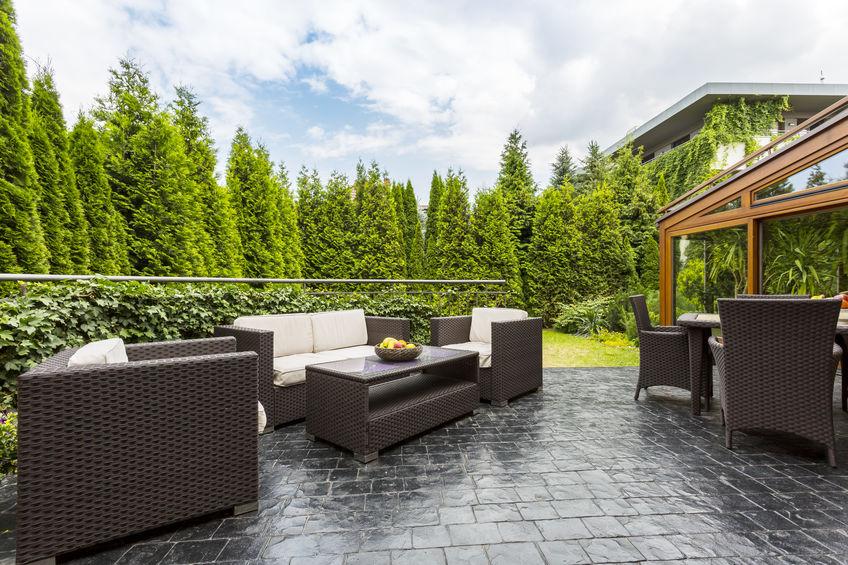 Rattan furniture looks great outside modern homes, and the designs and colors are typically suited to match any kind of outdoor decor.
If you favor comfort and durability, and the best performance for all weather conditions, then rattan is a quality type of furniture that you can consider today.