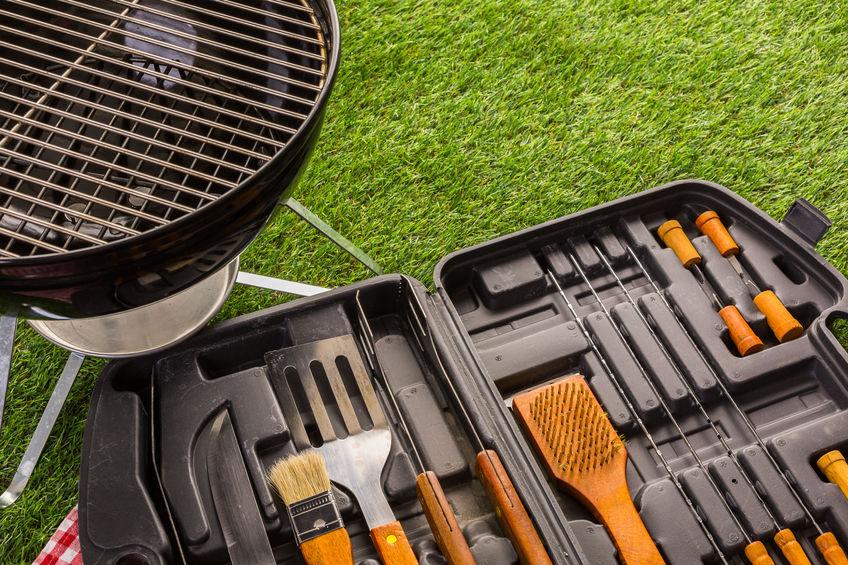 To maximize your outdoor grilling experience, having the appropriate tools is essential.
Among these tools, none is as vital or adaptable as the trusted grill spatula.
What are the various applications of a grill spatula?
From adeptly flipping and turning ingredients to even performing on-the-grill cutting, you'll discover that a spatula boasts a surprising array of uses.
Explore the versatile applications of a grill spatula and consider our recommendation for the most adaptable cooking spatula available today.
Flipping and Turning
Equipped with its expansive and flat surface, a spatula stands out as the ultimate tool for effortlessly flipping and turning your culinary creations.
Sliding the spatula beneath your ingredients, whether it be traditional burgers, succulent steaks, flavorful chops, or tender chicken pieces, is a seamless task.
Moreover, the versatility of a grill spatula knows no bounds, as it gracefully maneuvers on a variety of cooking surfaces, be it a stainless steel grill, robust cast iron grates, or a spacious flat grill plate.
Cutting Ingredients
With the appropriate spatula, you can seamlessly perform on-grill cutting of your ingredients.
Whether you're segmenting sausages and hot dogs or effortlessly slicing through substantial meat cuts, a spatula equipped with a serrated or sharp cutting edge expands your culinary possibilities.
This practical and convenient tool not only simplifies your grilling experience but also streamlines your utensil requirements, minimizing the clutter and simplifying the cleanup process.
Tossing and Mixing
A flat grilling surface is perfect for grilled stir fry creations.
A spatula with a thin and wide edge will allow you to easily mix and toss your ingredients.
You can quickly grill greens, beans, and other vegetables on a flat grilling surface.
Add some diced chicken or strip beef and you'll have a wonderful grilled stir-fried salad to enjoy.
The spatula will make everything easy, with many home grillers preferring a spatula to tongs in this case.




Your Choice of Grill Spatula Matters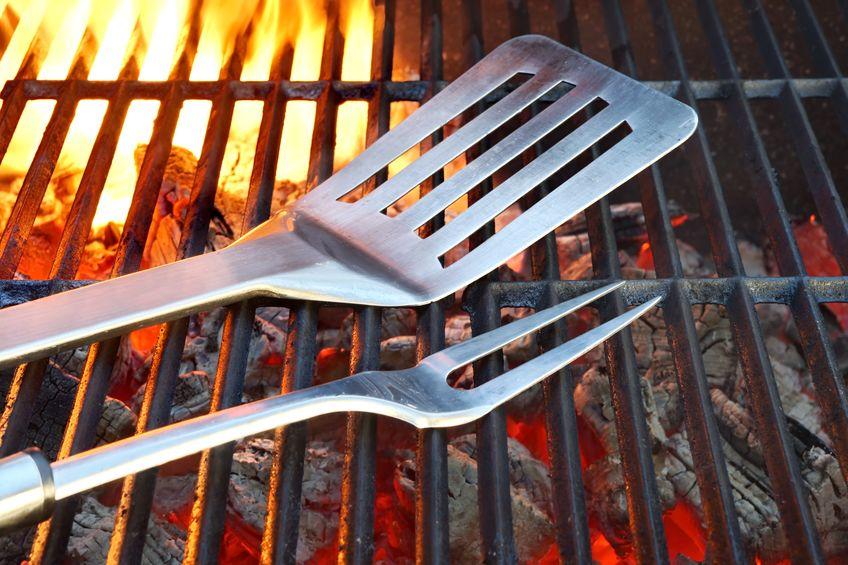 If you want to get all the benefits of a grill spatula, you'll need to choose one that is designed for several tasks in one.
The FlipFork Boss is one of the best spatulas that you can buy today.
This multi-utensil for your grill includes a sharp knife edge, a serrated edge/tenderizer, a bottle opener, and a fork all in one.
It's made from high-quality stainless steel with a large flat surface and an acacia wood handle.
Buy a reliable spatula and you'll have more fun grilling with ease.