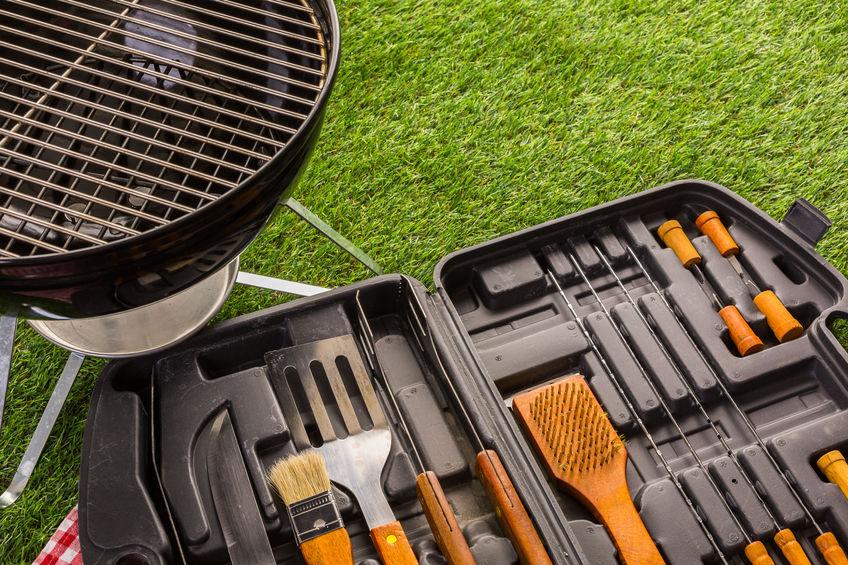 To get the most from your outdoor grill you need the right utensils.
Nothing is more important or more versatile than the venerable grill spatula.
What is a grill spatula used for?
From turning and flipping, or even cutting ingredients right on top of the grill, you'll find that a spatula has a range of uses, some of which are surprising.
Learn what you can use a grill spatula for and see our suggestion for the most versatile cooking spatula that you can find today.
Flipping and Turning
With its large and flat utensil surface, a spatula is the best accessory for flipping and turning your ingredients.
You'll have no trouble sliding the spatula underneath your ingredients, whether it's classic burgers, steaks, chops, or chicken pieces.
You can use a grill spatula on any surface, whether you use a stainless steel grill, cast iron, or a large flat grill plate.
Cutting Ingredients
You can even cut your ingredients right on the grill with the right spatula.
From partitioning sausages and hot dogs to slicing through larger cuts of meat, a spatula with a serrated or sharp cutting edge can offer you more versatility as you cook.
Practical and convenient, a high-quality spatula can reduce the number of utensils you need on hand when grilling, so you'll cut down on mess and cleanup.
Tossing and Mixing
A flat grilling surface is perfect for grilled stir fry creations.
A spatula with a thin and wide edge will allow you to easily mix and toss your ingredients.
You can quickly grill greens, beans, and other vegetables on a flat grilling surface.
Add some diced chicken or strip beef and you'll have a wonderful grilled stir-fried salad to enjoy.
The spatula will make everything easy, with many home grillers preferring a spatula to tongs in this case.
Your Choice of Grill Spatula Matters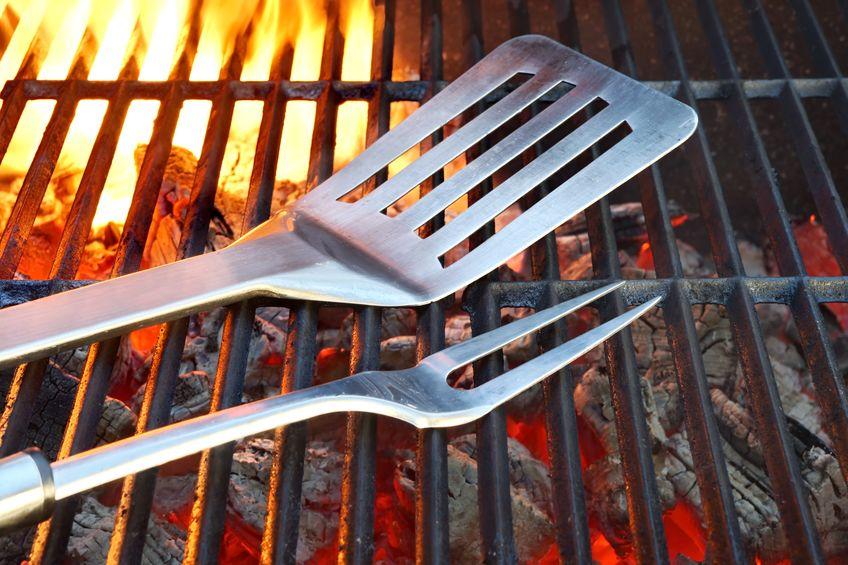 If you want to get all the benefits of a grill spatula, you'll need to choose one that is designed for several tasks in one.
The FlipFork Boss is one of the best spatulas that you can buy today.
This multi-utensil for your grill includes a sharp knife edge, a serrated edge/tenderizer, a bottle opener, and a fork all in one.
It's made from high-quality stainless steel with a large flat surface and an acacia wood handle.
Buy a reliable spatula and you'll have more fun grilling with ease.