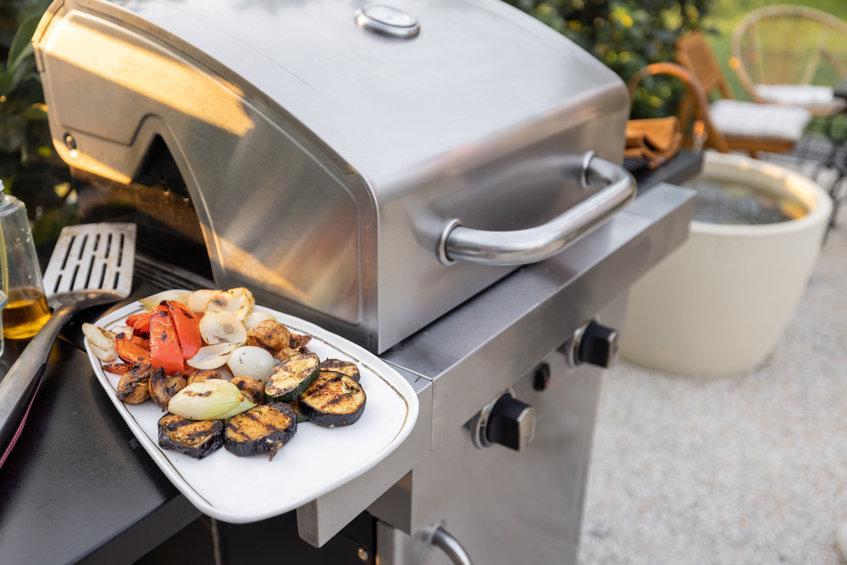 When cooking for one or two people or even a family of four, a small BBQ is the best way to go.
Smaller grills take up less space, use less fuel, and they're easier to maintain.
Some models even offer portability, making it easy to grill on the road, at a campsite, or a tailgating event.
Finding the right grill for your needs is simple when you have a few good suggestions to start with.
What is the best small BBQ to buy?
Find out in this list.




The Best Small BBQ to Buy for Portability
Looking for a portable grill that doesn't compromise on cooking power or quality?
it's hard to find something more reliable than the Royal Gourmet Stainless Steel Portable Grill.
Construction quality on this small BBQ grill is excellent with a stainless steel body, high-quality single burner, and integrated hood temperature gauge.
The burner produces 10,000 BTU which is ideal for all ingredients and there's enough cooking space for small groups when camping or relaxing on a patio.
You can take this grill anywhere with its folding legs that make it easier to store and transport.
The total cooking area is 280 square inches, which is ideal for a couple of large steaks, up to eight burgers, or any of your favorite ingredients.
This grill uses disposable gas canisters so it's ideal to take on the road.
Portability and cooking performance come together flawlessly with this small BBQ grill.




The Best Small BBQ to Buy for Cooking Indoors
Affordability and the perfect size come together with the best small BBQ for cooking indoors.
The George Foreman 15 Serving Indoor/Outdoor electric grill performs in almost any scenario you can imagine.
Great for home cooking, this is the ideal size for solo cooking and family cooking, and it can even be used for serving guests on special occasions.
It's an electric grill so it requires no maintenance besides cleaning. It has an efficient grease management system, and the non-stick surface is easily wiped down after use.
With a large hood, you can cook with the top down to improve cooking consistency and add some rich smoky flavor.
The grill has a large and sturdy stand and can be detached for use on a counter or tabletop.
If you have an electrical source, you can even take this model camping with you.
Because you can use this George Foreman grill indoors and outdoors, it's one of the most versatile small BBQ grills that you can buy today.




The Best Small BBQ to Buy for Everyday Cooking
You can have a small BBQ grill without sacrificing features and style.
If you are looking for something more traditional, the Weber Spirit E-210 is one of the best options.
It's pricier than the other grills on this list but it is more of a traditional grill, so it won't be out of place on your patio, deck, or anywhere around your outdoor living areas.
With two burners you get plenty of power and the option to cook away from the heat.
The pedestal design includes wheels and a storage cabinet, and there are two folding side shelves to help with food preparation.
The side shelves fold down for easy storage. It has a hood with generous clearance, just like you would find on much larger grills.
This makes it easier to prepare your favorite ingredients and get authentic BBQ flavor when slow cooking.
The cooking area is 360 square inches on the primary surface with 90 square inches on the folding rack.
Cook for your family or entertain and serve when you have visitors. This grill does it all.
While you can't take it on the road, the Spirit E-210 is one of the best small grills when you want something for your home that has a traditional design and features.




Points to Keep in Mind When Buying a Small BBQ Grill
We have given you three of the most popular and reliable options available today.
If you consider other models that you find online or in stores, keep these points in mind:
Size doesn't mean you have to compromise on performance.
If you expect to cook for medium-sized groups, choose a grill with at least 250 square inches of cooking area.
Small ingredients work best on small grills, but you can work with larger ingredients if you have a two-burner gas grill.
If you want to cook with indirect heat, you will need at least two burners.
Small BBQ Grills Can Deliver Impressive Results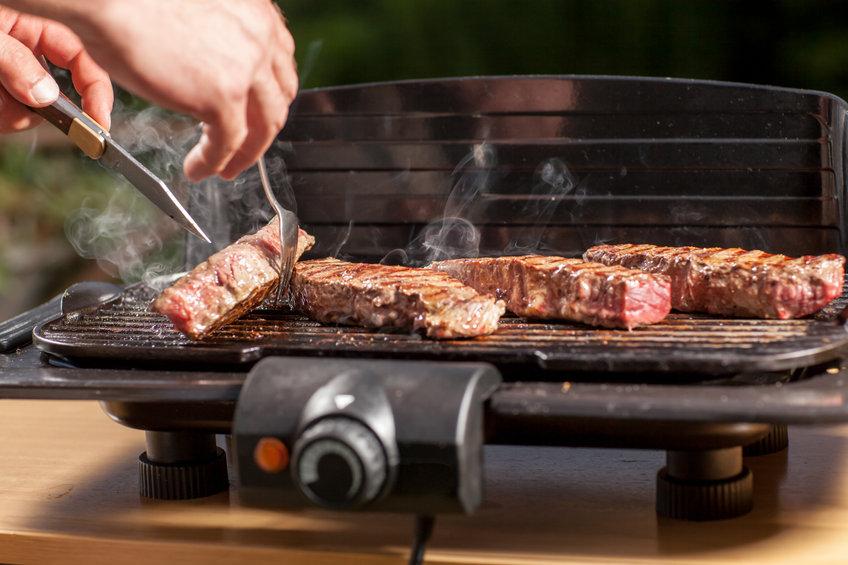 A small BBQ can create delicious meals that you'll enjoy cooking throughout the year.
A smaller grill is ideal if you lack space or simply need something affordable for everyday cooking and entertaining on special occasions.
Start with our suggestions and get the best small BBQ grill for your needs.