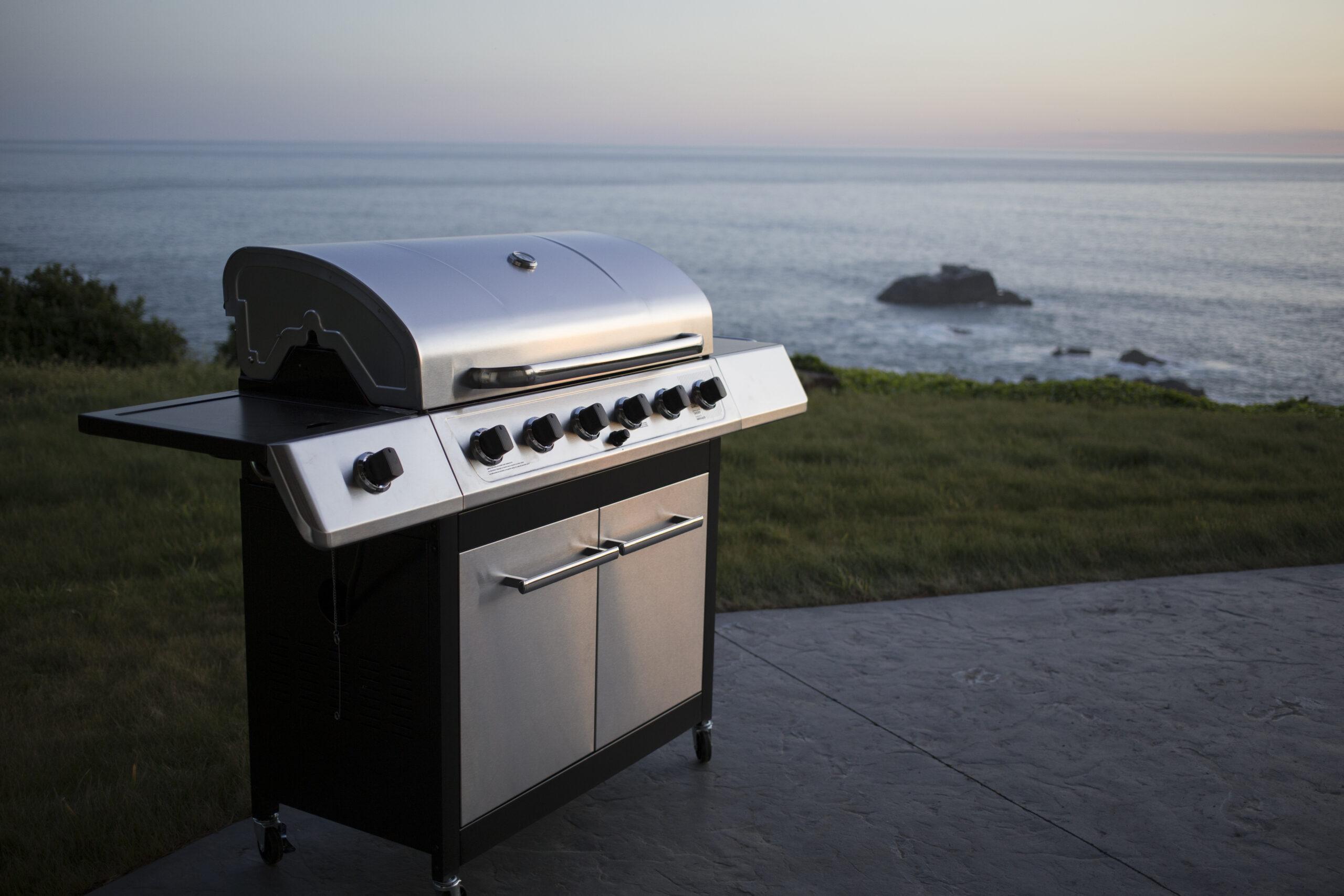 During spring, summer, and autumn, you'll find the perfect conditions for outdoor cooking with friends and family.
Grilling your favorite ingredients is a great way to bring people together and enjoy the warmer weather.
High-quality gas grills are designed to last for many seasons, with some of the best models on the market lasting for up to ten years and even longer in many cases.
As with all outdoor appliances, the longevity of your next gas grill will be dependent on the materials that it is made from, and how you take care of it when it's not in use.
Before you invest in a long-lasting grill, consider all of the factors that will keep it functional and looking great for the months and years to come.
So let's see how long should a gas grill last.




How Materials are Used in Long-Lasting Gas Grills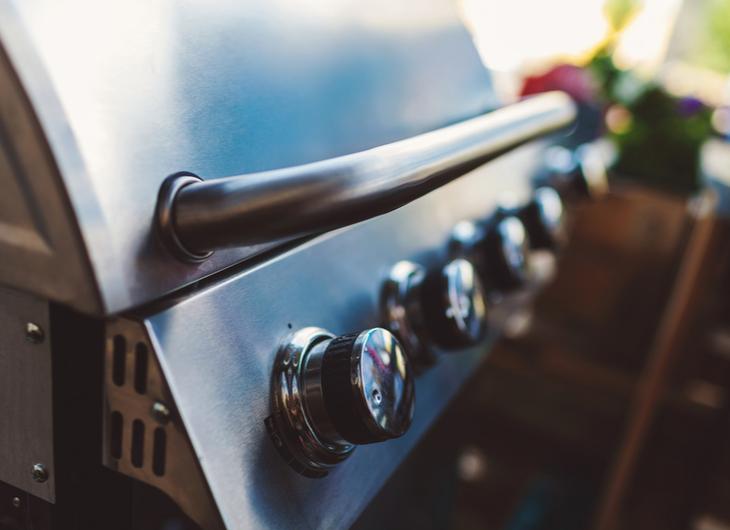 To understand exactly how long your next grill will last, you'll need to consider the materials that it's made from.
Coated Steel and Aluminum: These materials are used on budget-range and mid-range grills.
The coating is usually applied as simple corrosion and heat resistant paint, or, as a powder coating.
The coating will prevent rust, but it won't last forever.
Over time, weather and general use will wear it down.
Rust usually forms first around the seams, bolts, and edges.
Once a grill starts to rust, it will be difficult to stop the process.
You can expect a coated steel or aluminum grill to last up to five years when used regularly.
Beyond this, you'll need to consider a replacement, especially if rust patches are large and compromise the safety of the grill.
Enameled Steel: Enameled steel is a step up from standard coated steel. The enameling process binds an extremely hard and heat-resistant surface to the metal. Porcelain-enameled steel can last for many years, with most high-quality grills lasting from five to seven years, and even longer in some cases.

Scratches and chips can develop, which will then expose the metal to air. Corrosion will eventually set in. You can prevent this by carefully handling your grill and keeping it covered when not in use.

Cast Iron: Cast iron is a hard-wearing material that is most often used on smaller tabletop grills. This material is susceptible to corrosion, but you can prevent this by keeping the grill clean and seasoning it with oil between cooking sessions.

The oil will fill in the porous surface and help to delay corrosion. Quality cast iron can last a lifetime, but most cast-iron tabletop grills will typically last for around five years before rust starts to build up and compromise the structure.

Stainless Steel: This is a premium material and the one that you will find on the longest-lasting grills. Stainless steel is specially formulated to resist corrosion. When the steel is thick and well assembled, your grill will typically last for at least seven to ten years. Stainless steel also offers a premium aesthetic that is preferred for premium drop-in and pedestal-style grills. Your next grill may use a single material or a combination of different types. The more stainless steel that is used in your grill, the longer it will last.
Of course, your budget should also be taken into consideration.
Even a coated steel grill can be a good investment if you can get it for a bargain price, as long as you're willing to upgrade in a few years when the materials start to break down.
Burners and Cooking Surfaces Affect How Long a Gas Grill Will Last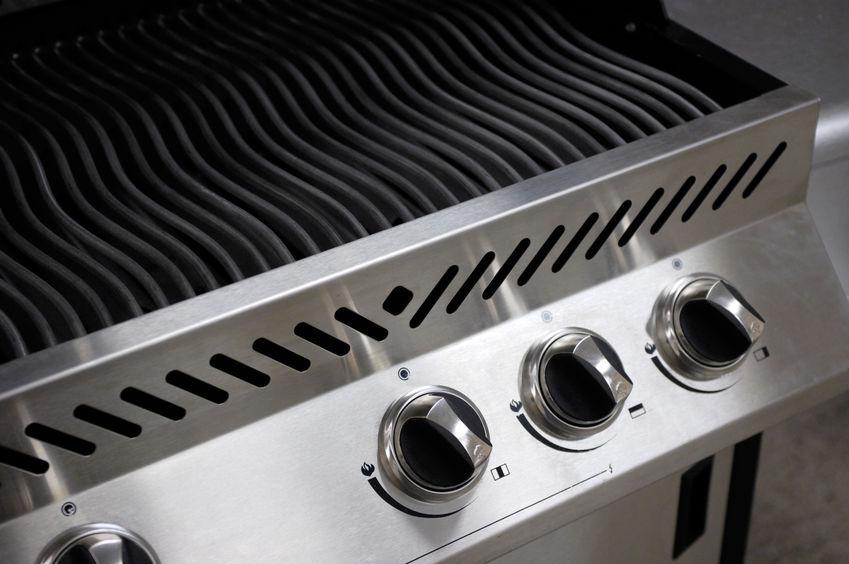 In addition to the body and hood of your grill, you'll also need to consider the burners and cooking surfaces.
The best burners are made from solid stainless steel.
They will resist high temperatures, grease, and moisture. Welded burners are typically covered by warranties of up to five years.
Lower quality stainless steel burners on less expensive grills usually last around three years.
Cooking surfaces usually come in cast iron or solid stainless steel. Heavy stainless steel surfaces can last a lifetime when regularly cleaned and cared for.
Enameled cast iron cooking surfaces last around five to ten years when regularly cleaned and seasoned with oil.
Some of the most affordable grills come with low-quality steel wire cooking surfaces.
These usually only last for two or three years before they begin to rust.
Aim for the highest quality cooking surface that you can get.
Low-and-slow cooking is best suited to cast iron, while a steel surface is ideal if you want the versatility to cook all ingredients with fast heating times and impressive sear marks.




Brand Matters when Buying a Long-Lasting Grill
Weber Summit S-470 4-Burner Liquid Propane Grill, Stainless Steel 580-Square Inch
580-square-inch 48,800-BTU gas grill with stainless-steel cooking grates and Flavorizer bars ; 9 millimeter diameter stainless steel cooking grates
Front-mounted controls; 4 stainless-steel burners; Snap-Jet individual burner ignition system and serves 8-10 people
Side burner, Sear Station burner, smoker burner, and rear-mounted infrared rotisserie burner
Enclosed cart; built-in thermometer; requires a 20-pound LP tank (sold separately); LED fuel gauge - LP models only
Dimensions - Lid Open (inches)- 57.1 H x 66 W x 30 D.Dimensions - Lid Closed (inches)- 50.5 H x 66 W x 26.5 D
The brand will be an important factor if you're asking how long do gas grills usually last? 
Well-known brands like Weber, Dyna-Glo, Napoleon, and Pit Boss are well known for their quality.
These manufacturers put time into research and development to produce long-lasting and reliable appliances.
If a purchase decision comes down to the manufacturer, choose the most well-known brand within a price range that you're comfortable with.
Can You Make a Gas Grill Last Indefinitely?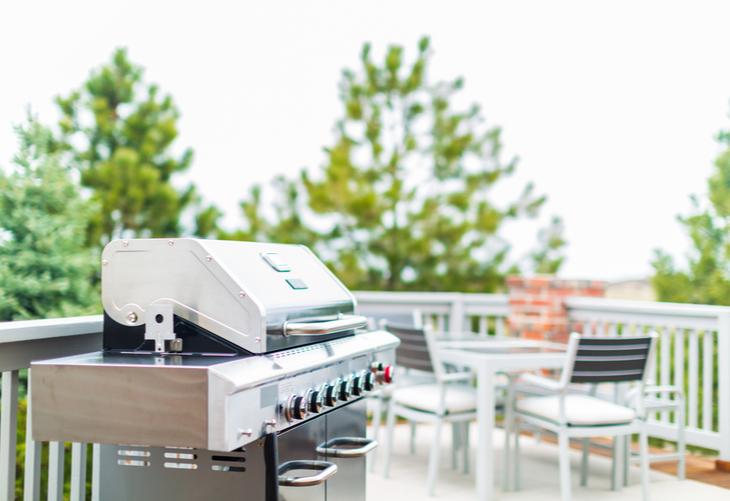 Grills rust and eventually fail because they are exposed to moisture in the air.
A durable grill that is covered or moved to a shed or garage during the off-season could potentially last for a lifetime.
It's not unusual to find people who have owned their gas grills for 50 or more years.
Parts like cooking surfaces, burners, and regulators will eventually fail, but a high-quality body, particularly one made from stainless steel, could be preserved indefinitely with a cover.
A matching cover is always a good investment no matter what grill you buy.
If you don't want to use a cover, you can purchase a cart-style grill on wheels and store it in a dry and covered place for the winter.




The Final Verdict: How Long Do Gas Grills Last?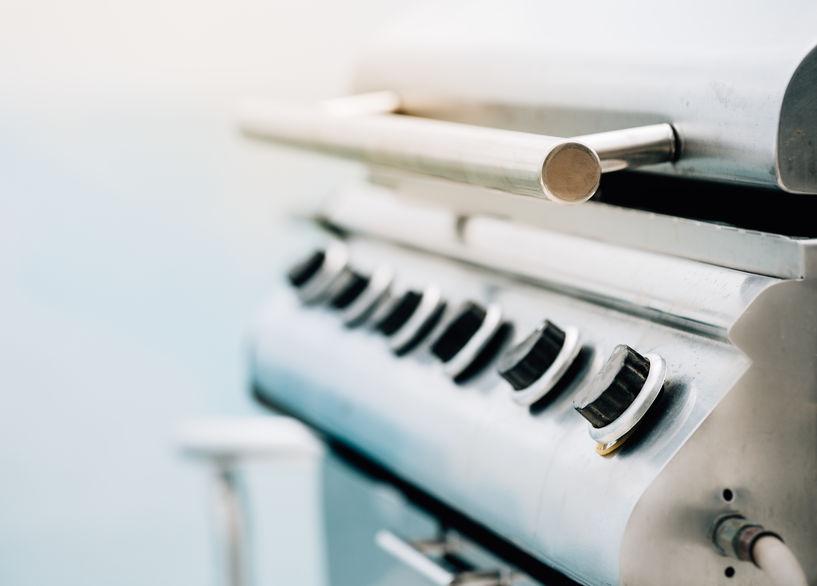 There's no simple answer to the question of how long do gas grills last…
However, you can ensure the longest possible life for your new grill by choosing the right materials.
Storing the grill or investing in a cover will provide an even longer return on your investment, giving you a reliable outdoor cooking appliance for every party, family meal, or whenever culinary inspiration strikes.